Here's a little discussed fact: A great DJ can make (or break) a wedding. And the difference between a first dance that has everyone sighing and posting (instead of cringing) and a party that everyone talks about for ages after (in a good way) is a pro at the helm. That's where Bow Tied Weddings comes in. The snappy dressed DJs (they're the ones in the bow ties, of course) who bill themselves as "young and fun" know how to manage moods from the formal segments (the ceremony) to the choreographed ones (said first dance) to the throwdowns (the reception). We checked in with founder Matthew Davey, Chief Director of Music and Ceremonies, to get his advice on all things Big Day music.     
TWR: How did you all get started?
Matthew: Music has always been a part of my life. I was the kid in high school who threw parties and made mix CDs for friends. I started out entertaining local bars and college parties on the side, then weddings, all while working for an event production company for seven years. In 2015, I [brought] on another DJ and [started] advertising; that first year we did 45 weddings. Now we offer services in Virginia, North Carolina, and South Carolina, and expect to do close to 180 weddings in 2019.
TWR: DJ Nathan is your lead Charleston DJ; is he from here?
Matthew: Nathan Dalechek, his wife Sarah, and their young daughter are Charleston residents. We found Nathan through an extensive search for someone who matched our brand. And after working out all the details and a two-day workshop, Nathan put ink to paper and decided to represent Bow Tied Weddings in Charleston. We are excited to have be a part of the Bow Tied family.
TWR: What advice would you give brides and grooms for booking a DJ (as opposed to a live band)?
Matthew: That's really easy. First, and most obvious, we are a lot cheaper than a band (a comparable band would charge between $7,500 to $10,000). Second, we offer a wide range in genres and play continuous music, without taking breaks. Third, our signature directors of music and ceremonies service acts as an assistant wedding planner, helping with details and ushering the evening, which we challenge anyone to find a band like that, much less a DJ!
TWR: Let's hear it—your top five most requested songs.
Matthew: Depends on the crowd and the mood. I'll redirect by going into situations. First dance, Ed Sheeran has definitely topped the list year after year ("Perfect," "Thinking Out Loud," etc). Dance party starter, Bruno Mars definitely knows how to do that year after year ("Uptown Funk," "24K Magic," etc.). End of the night song, there are some many that fill this always, but also depend on the crowd, whether it's "I Wanna Dance With Somebody," or "Don't Stop Believing," or "Wagon Wheel," most of the time they are high energy sing-alongs.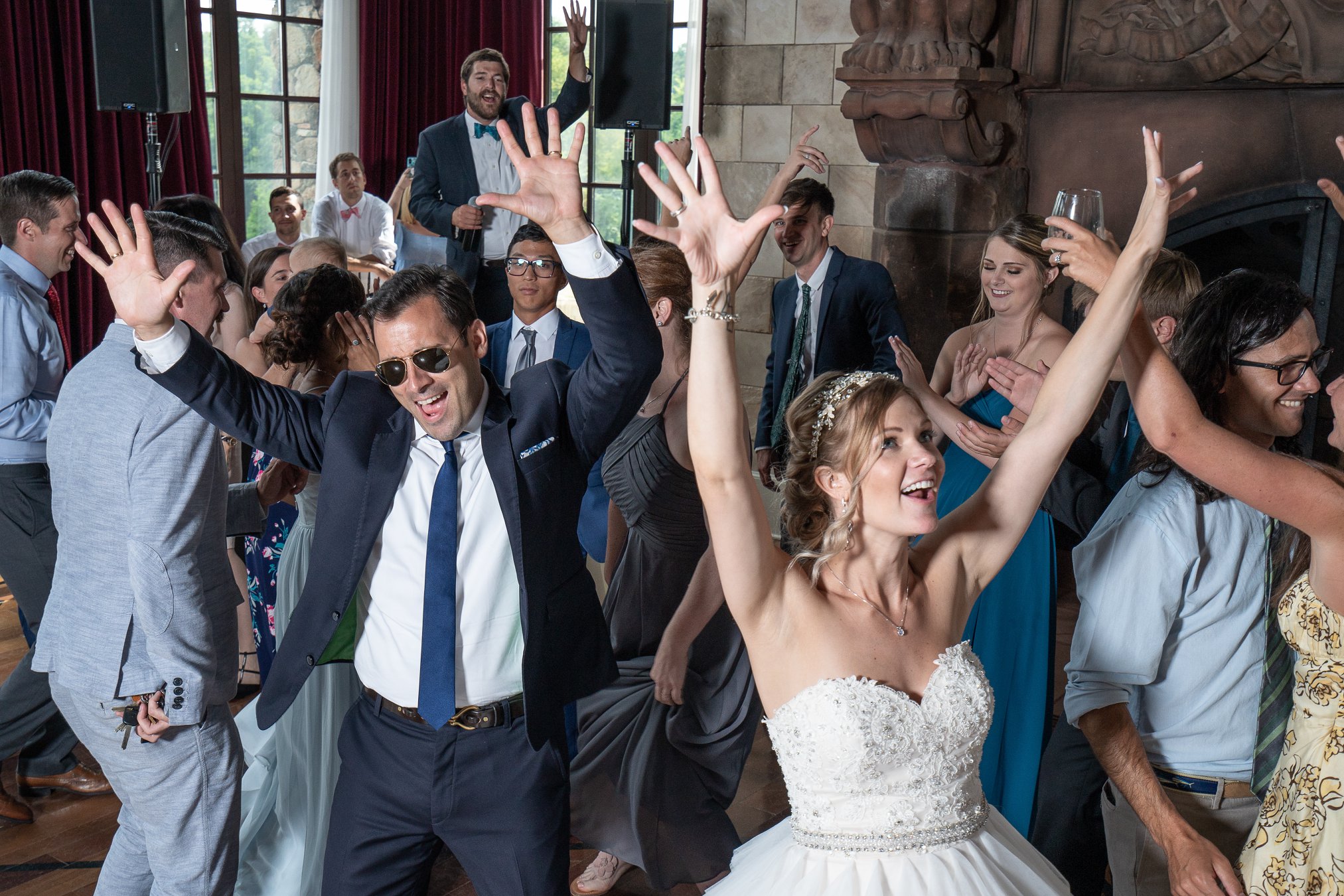 TWR: Once the bride and groom book you, what's the process after that?
Matthew: Once a couple books us, they know that they will have excellent communication with their DJ. Like we say, "friends throughout planning." We like to meet a few times, perhaps do a walk-through of the venue, if possible, to help with suggestions and answer any questions that come out during planning. We just really want to go above and beyond for our couples.
TWR: Can guests make special requests for songs?
Matthew: Absolutely. We are not those DJs that say "No" to requests. Obviously, the couple takes precedence (especially if a song is on their "Do Not Play" list) and sometimes we do have to make executive decisions (like if we think a song is going to kill the dance floor)—other than that, ask away!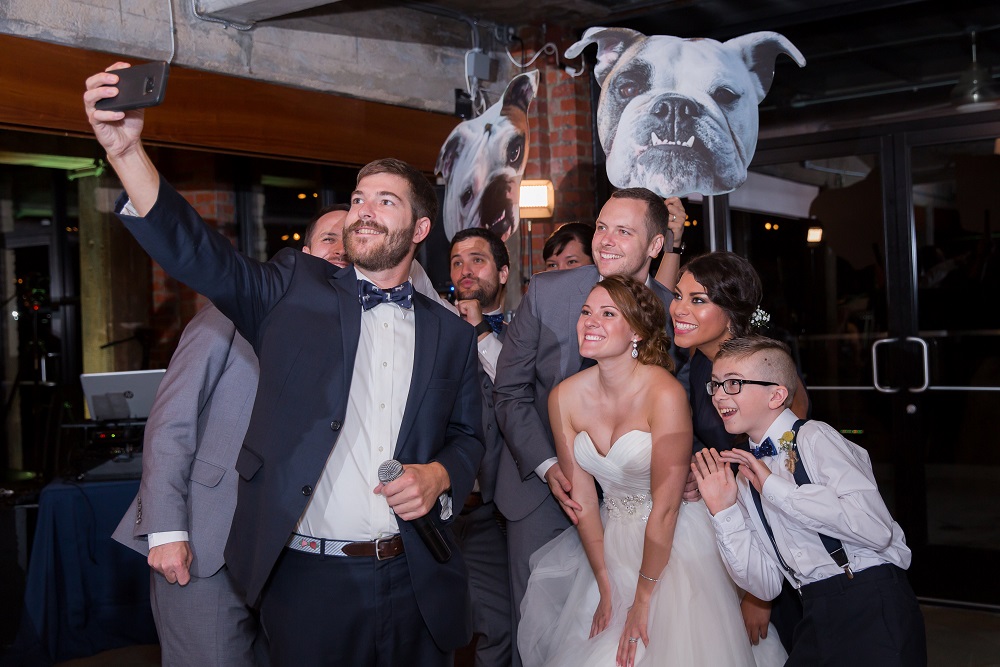 TWR: What differentiates you all from other DJs?
Matthew: We are what we say, "Young + Fun Wedding DJs who act as your Directors of Music and Ceremonies, and are a friend throughout planning." We believe we offer a high-quality service that can't be matched by any other in any market, because we love each and every couple we befriend, and they seem to love being our friend too—just check out our reviews!
TWR: Do you host other parties besides weddings?
Matthew: We solely do weddings. Reason is, we don't want to be distracted by anything else. We want to make sure our couples have our full focus!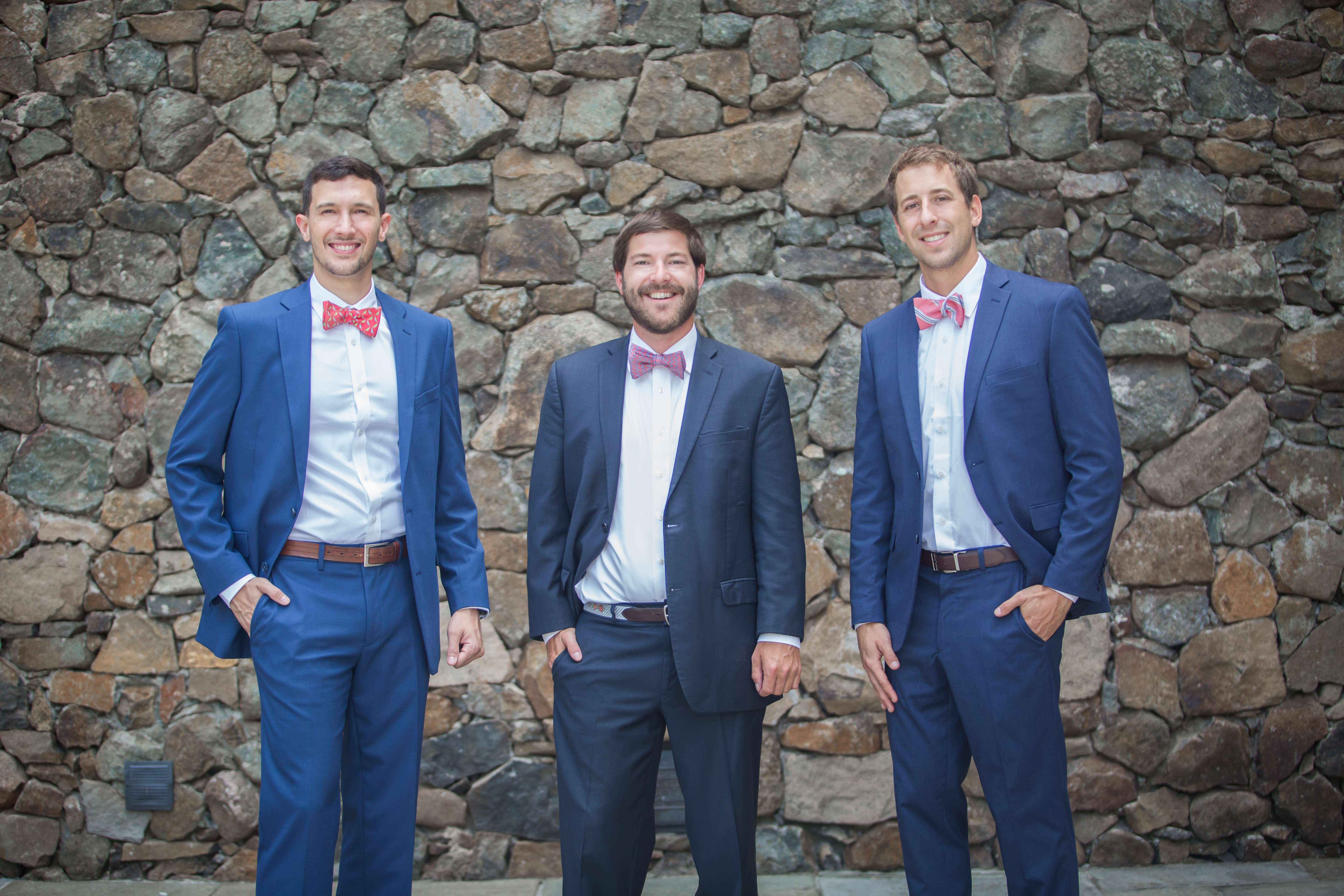 Images by Kristine Pringle Photographers