Written By Melissa Reardon
Photographs By Lucy Cuneo
A transplant from Virginia, Weston "Wes" McAfee vividly remembers the first time he saw his future bride-to-be. Charleston native Dana Elaine Foster was in her scrubs, hair loosely pulled up, after a long day in training for her nursing degree at MUSC. He was immediately drawn to her. Though it was a close friend of Dana's, who also happened to be Wes' sister-in-law, who helped make the love connection. Once their courtship began, it didn't take either of them long to realize they had something special. Dana recalls knowing Wes was "the one" when he would regularly, and literally, go the extra mile by meeting her after class just to walk her home.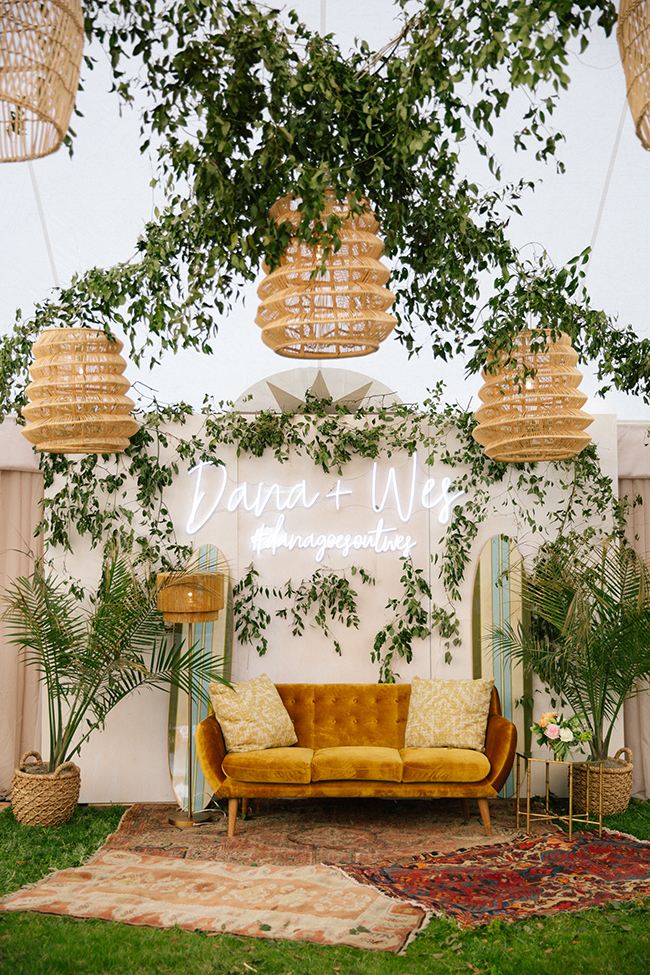 During Dana and Wes' 18-month engagement, the couple quickly landed on a venue—the 20-acre community redevelopment project along the Ashley River known as The Bend—and happily relinquished the reigns to the talented team at Ooh! Events to handle the rest. Dana's mom, Susan Pearlstein, owns and operates The Bend, which allowed the couple full control of the décor and no restrictions on vendors. But in addition to the couple's hobbies, The Bend's conservation-driven mission to connect to both land and people served as inspiration for the wedding theme and design, explains Ooh! Events' Mary Kathryn McConaghy.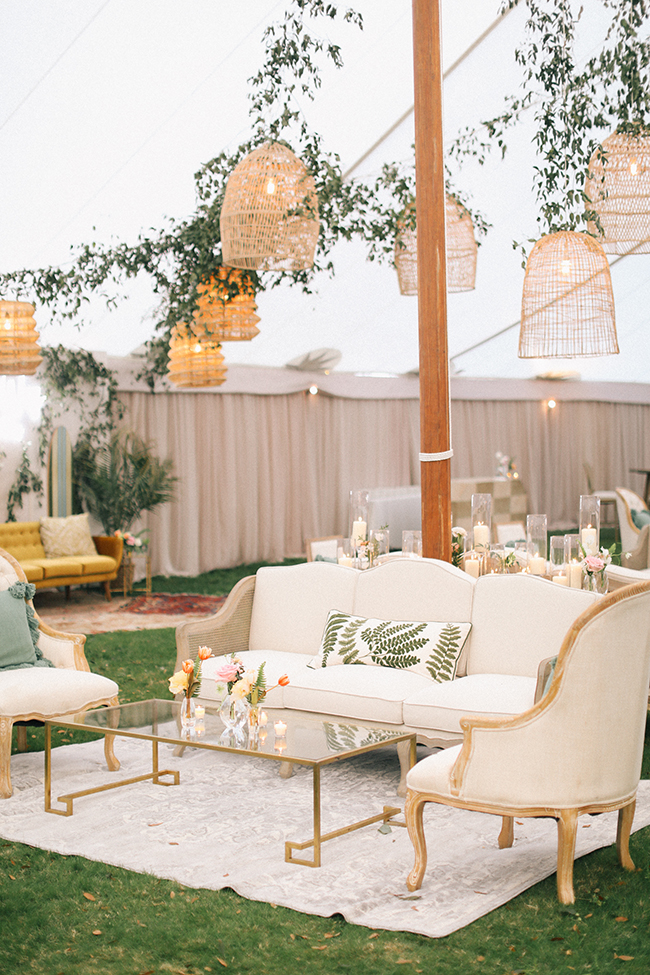 The fabulous soiree, which took place on March 14, 2020, the day before the world shut down under the pandemic, was utterly stunning. "I remember walking into the venue and my jaw dropping," says Dana. "I started crying it was so beautiful." Five tents, plus the existing Pavilion were elegantly adorned with 500 pounds of Smilax greenery. Custom botanical-printed table linens, napkins, and serving towels for butler service wait staff leaned into the nature preservation angle.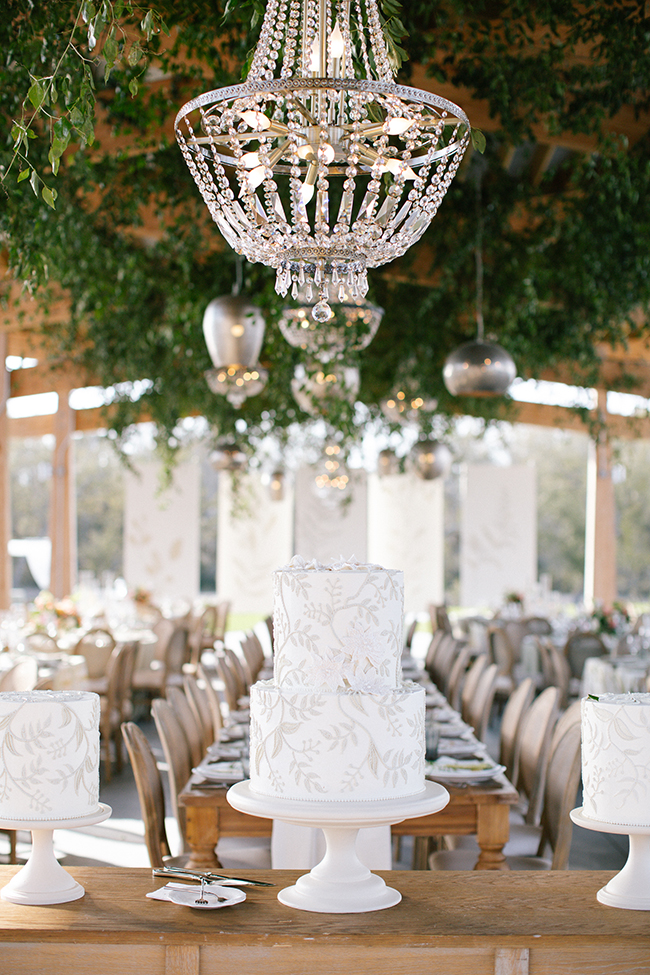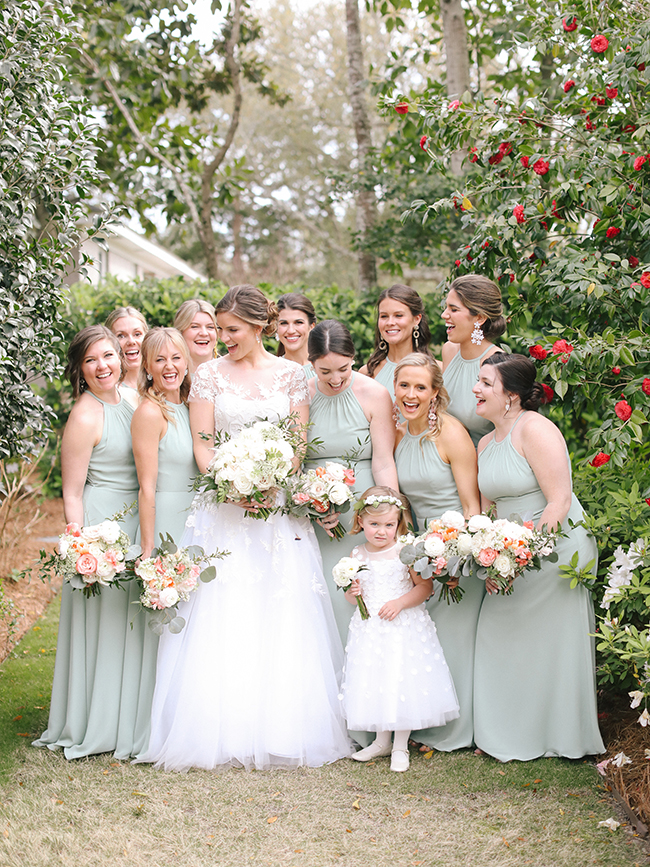 The bridesmaids all wore Monique Lhuillier gowns from Bella Bridesmaids but mixed it up with individual statement earrings.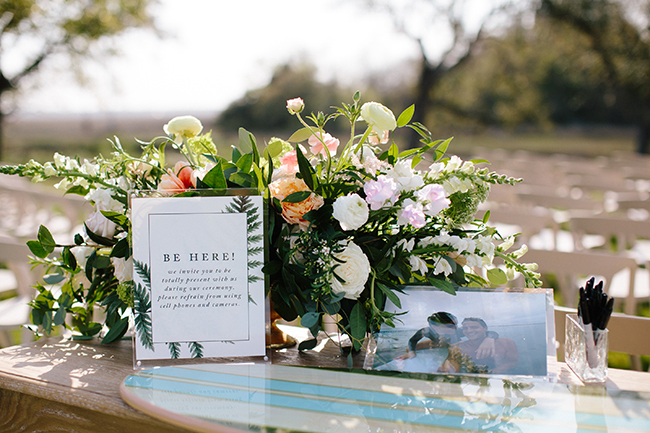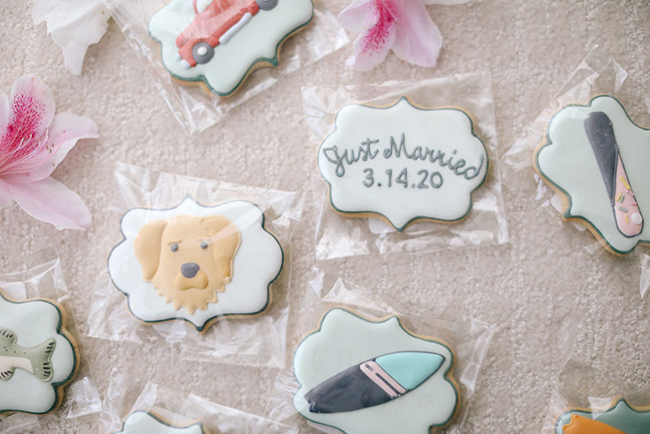 A botanical design also graced a large hand-painted backdrop for the seating chart. And elements of the couple's shared interests and love of nature and the outdoors came through as well—in the custom surfboard, boho-inspired photo backdrop, the signed surfboard "guestbook" that now hangs in their home, and in the adorable vegan cookies decorated to resemble their fur babies and other hobbies.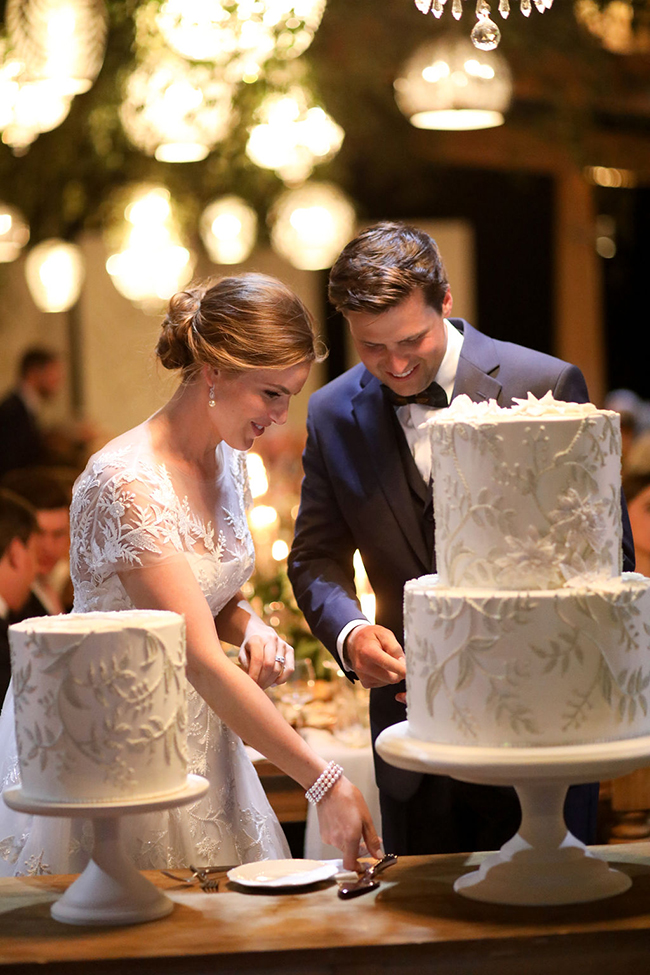 The floral design on the wedding cake by Jim Smeal echoed the pattern on Dana's wedding gown from Betty Bridal.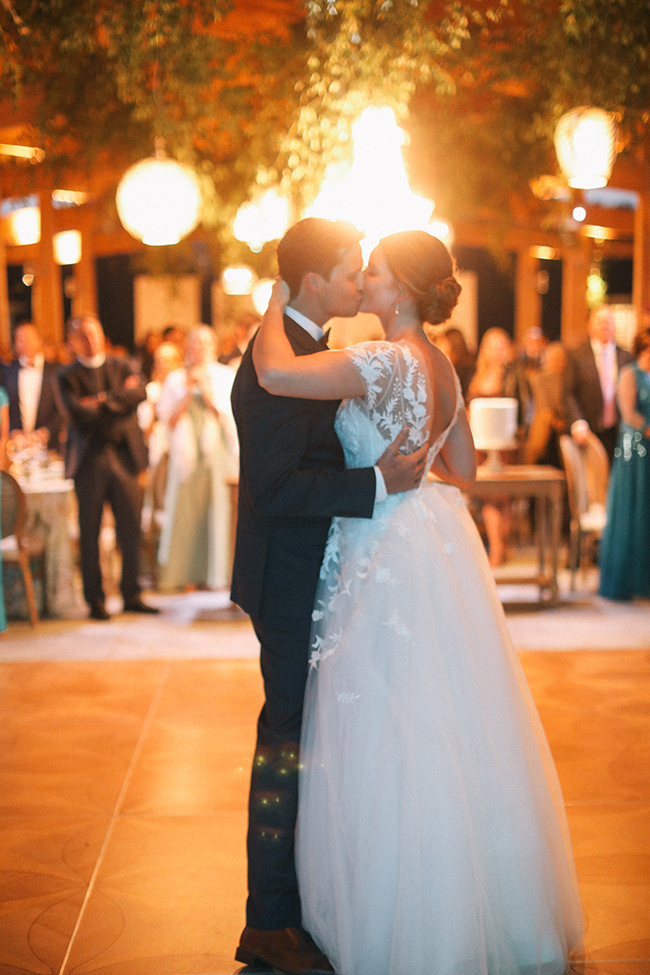 It was, indeed, the sweetest day.
Vendors
Planning, design, linens, rentals: Ooh! Events
Venue: The Bend
Images: Lucy Cuneo
Catering, bar: Cru Catering
Cake: Cakes by Jim Smeal
Florals: Out of the Garden
Stationery: By George Press
Calligrapher: Mary Ruth Triblle
Bride's attire: Betty Bridal
Beauty: Meg Workman
Bridesmaids' attire: Bella Bridesmaids
Groom's attire: Jos A. Bank (suit), Brackish Bowties (tie)
The post Botanical Designs Set the Tone for Springtime Vows at The Bend appeared first on The Wedding Row.