Welp, ladies and gentlemen, our holiday hiatus is officially over and we are back at it once again on the blog. To kick off 2020 we are sharing a super (duper) special post, something "outside the normal Charleston visual," as photographer and creative genius Anne Rhett so eloquently puts it. It's daring. It's bold. And it's pretty flippin' amazing and filled to the brim with moody wedding inspiration for brides on the hunt for just that. After recently acquiring a new event space on King Street, Anne, along with besties Mary Kathryn of Ooh! Events, artist Lia Burke Libaire (this gal was just featured in Vogue!), and Megan Chandler of Vero Designs, teamed up and then dreamed up a styled shoot heavy on creativity. Black taper candles, taxidermy, feline place settings, and killer baubles (Mary Kathryn, can you we borrow those celestial earrings?) lent a bougie vibe to the Anne's studio while the natural light that seeps through the windows kept everything, at the same time, breezy and fun. And what's better than this shoot? It's hard to top but these ladies, after participating in the shoot, all sat down and actually feasted on all the wine and cheese. Talk about the perfect combination of work and play.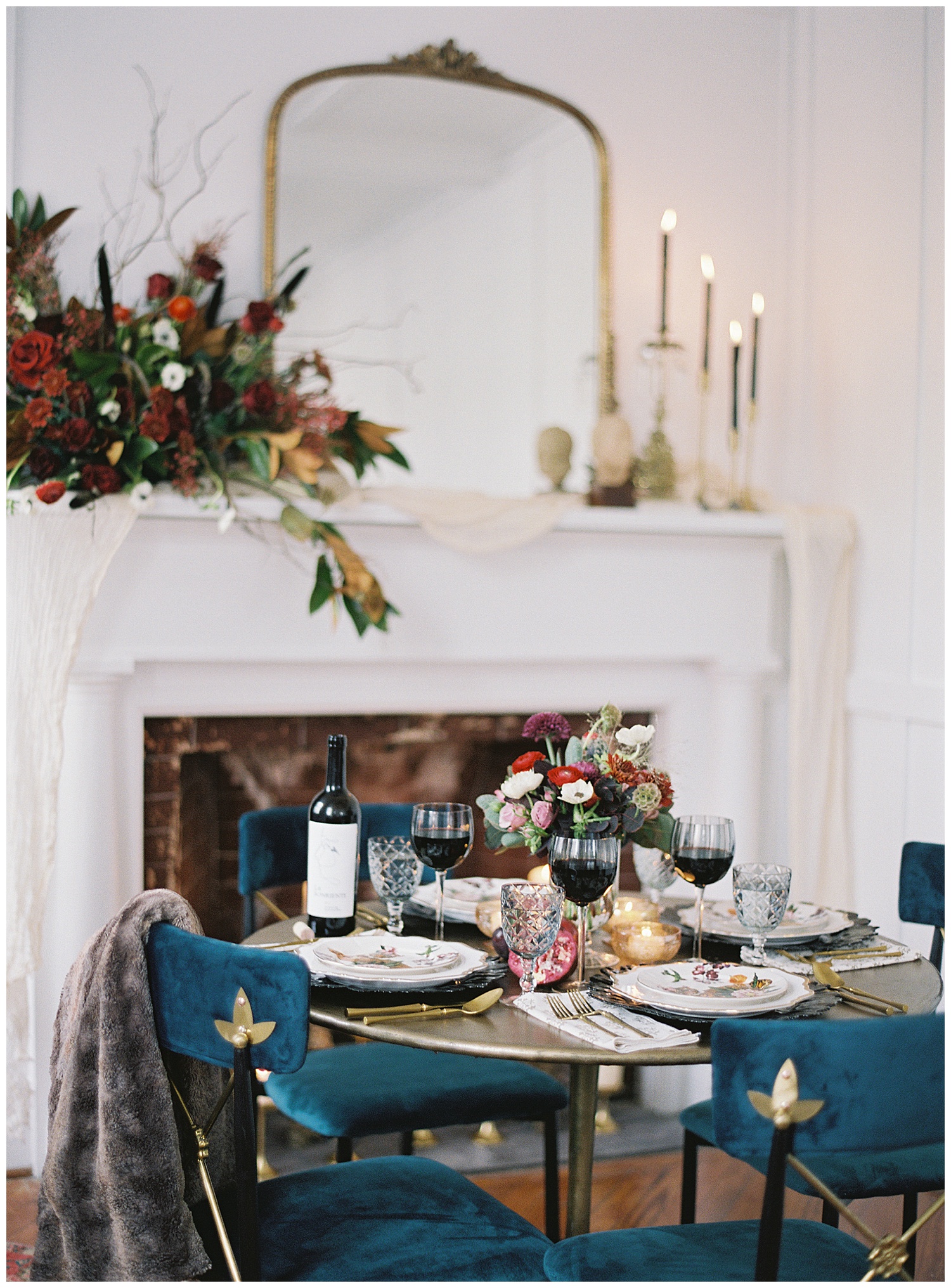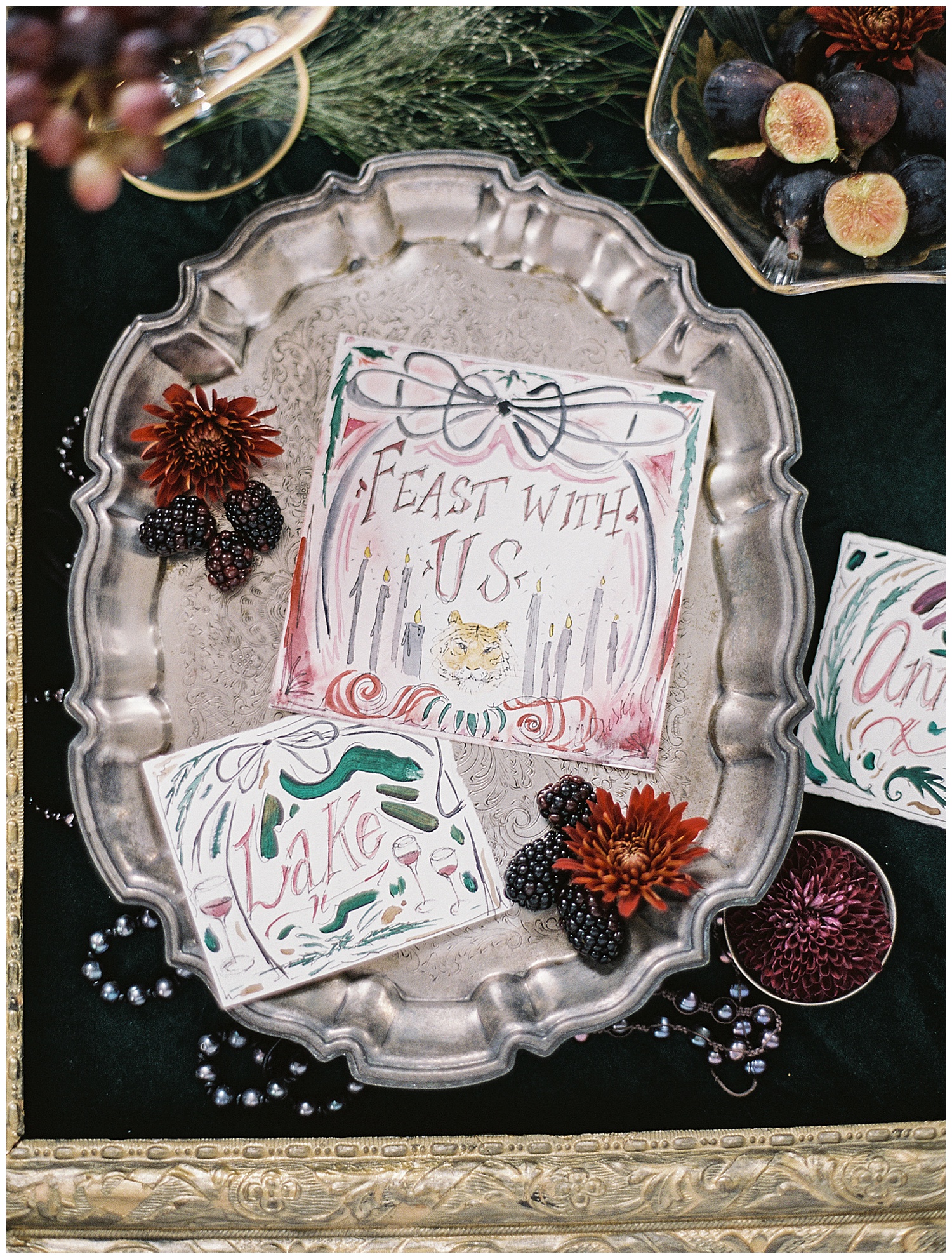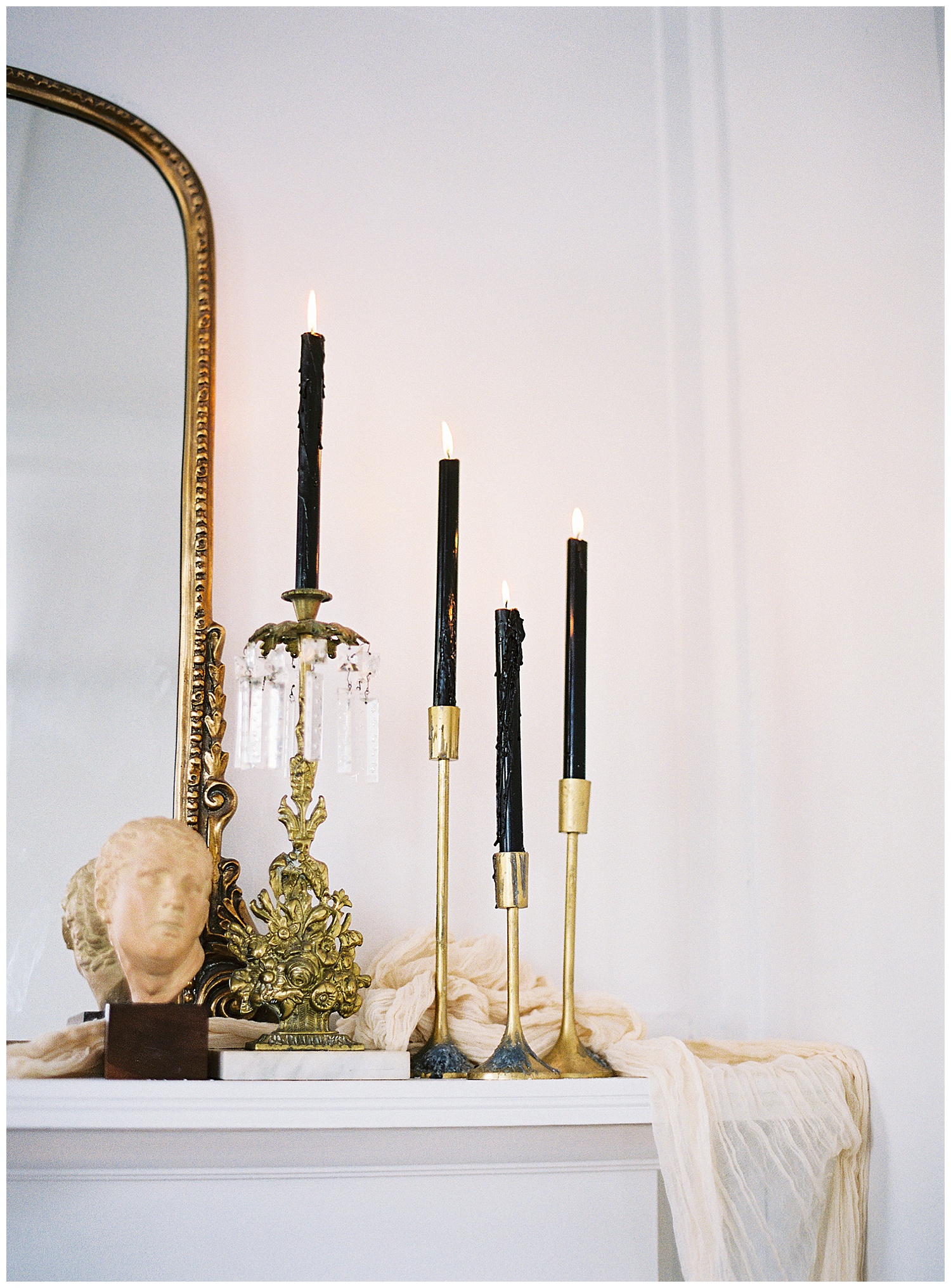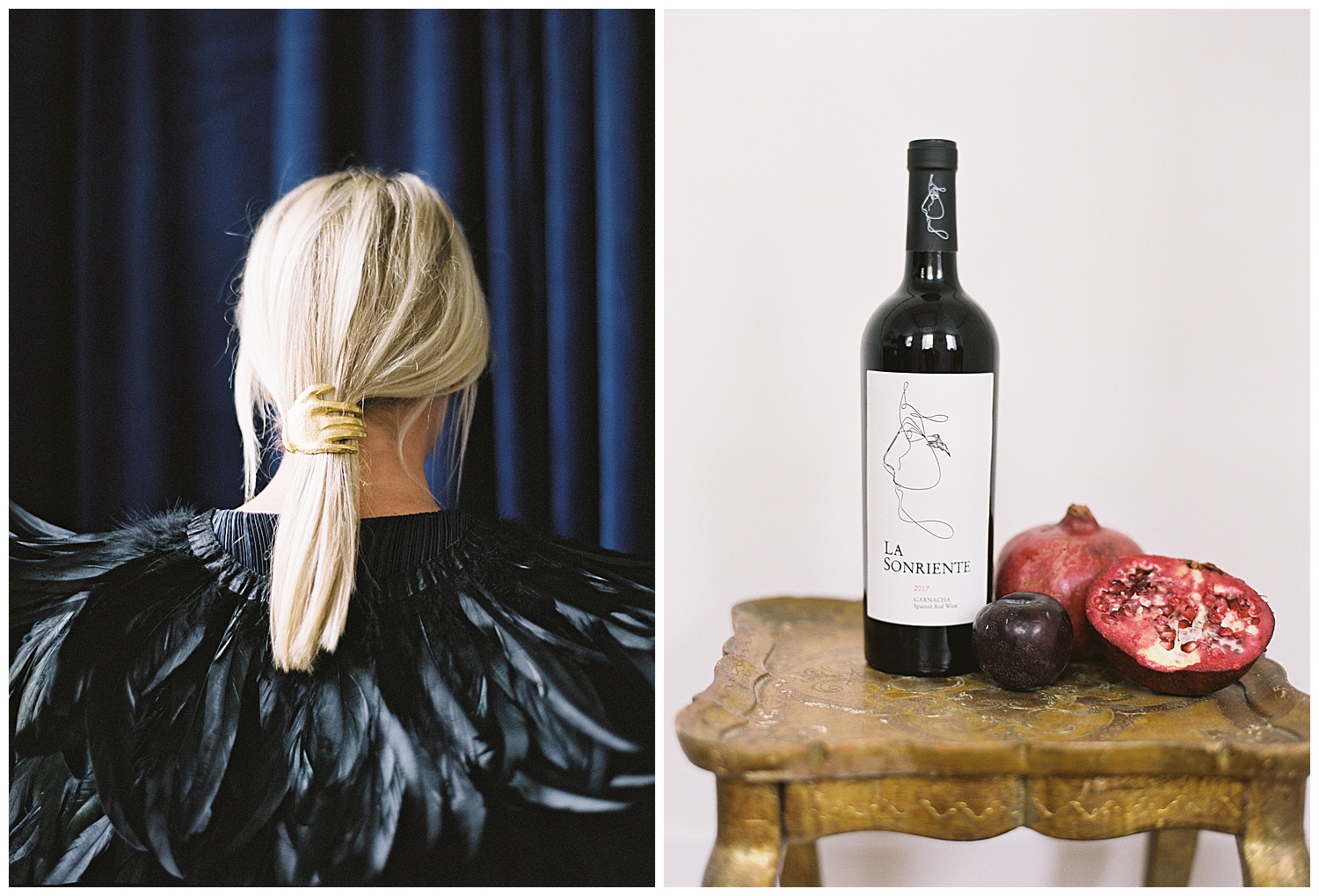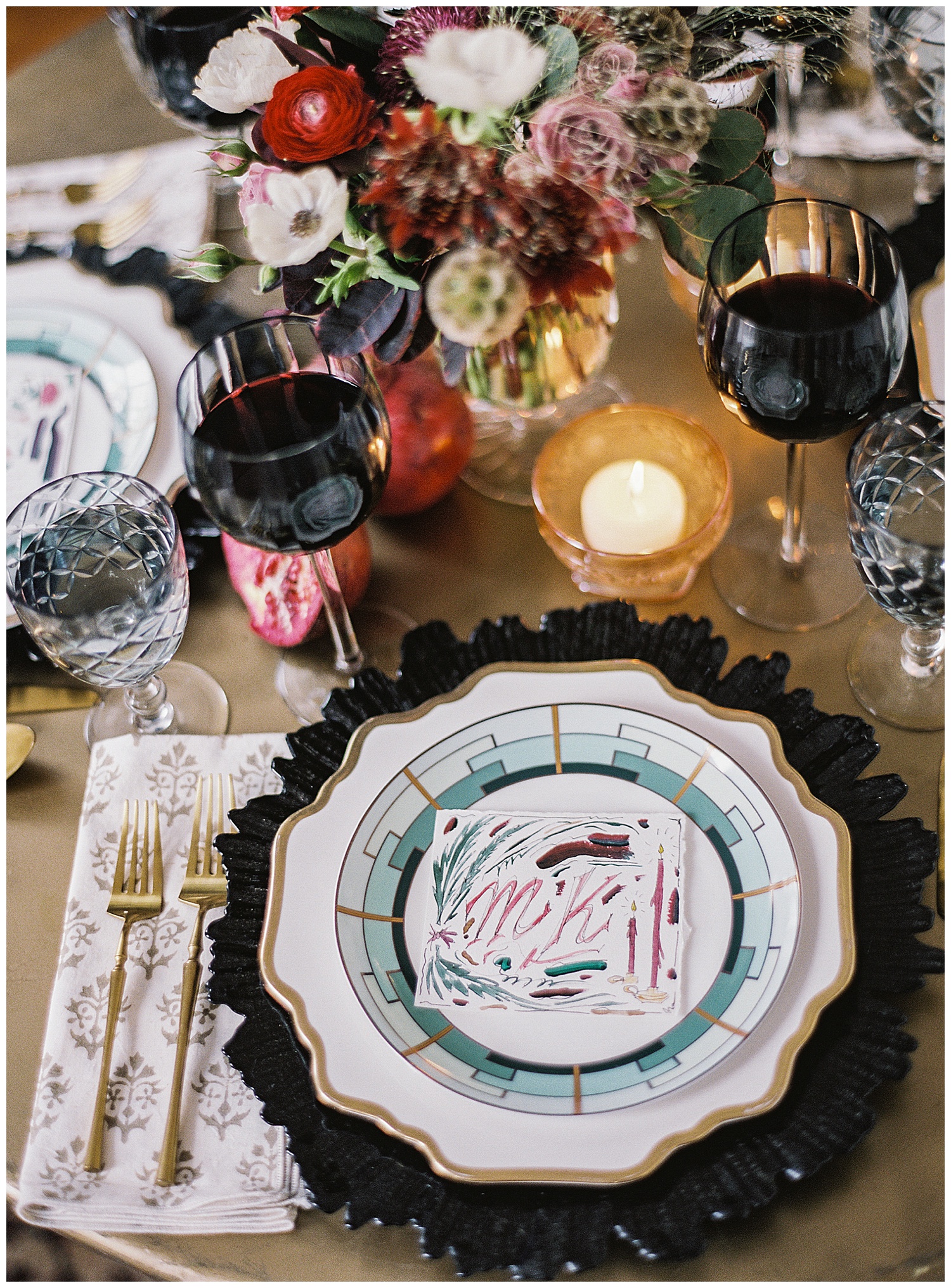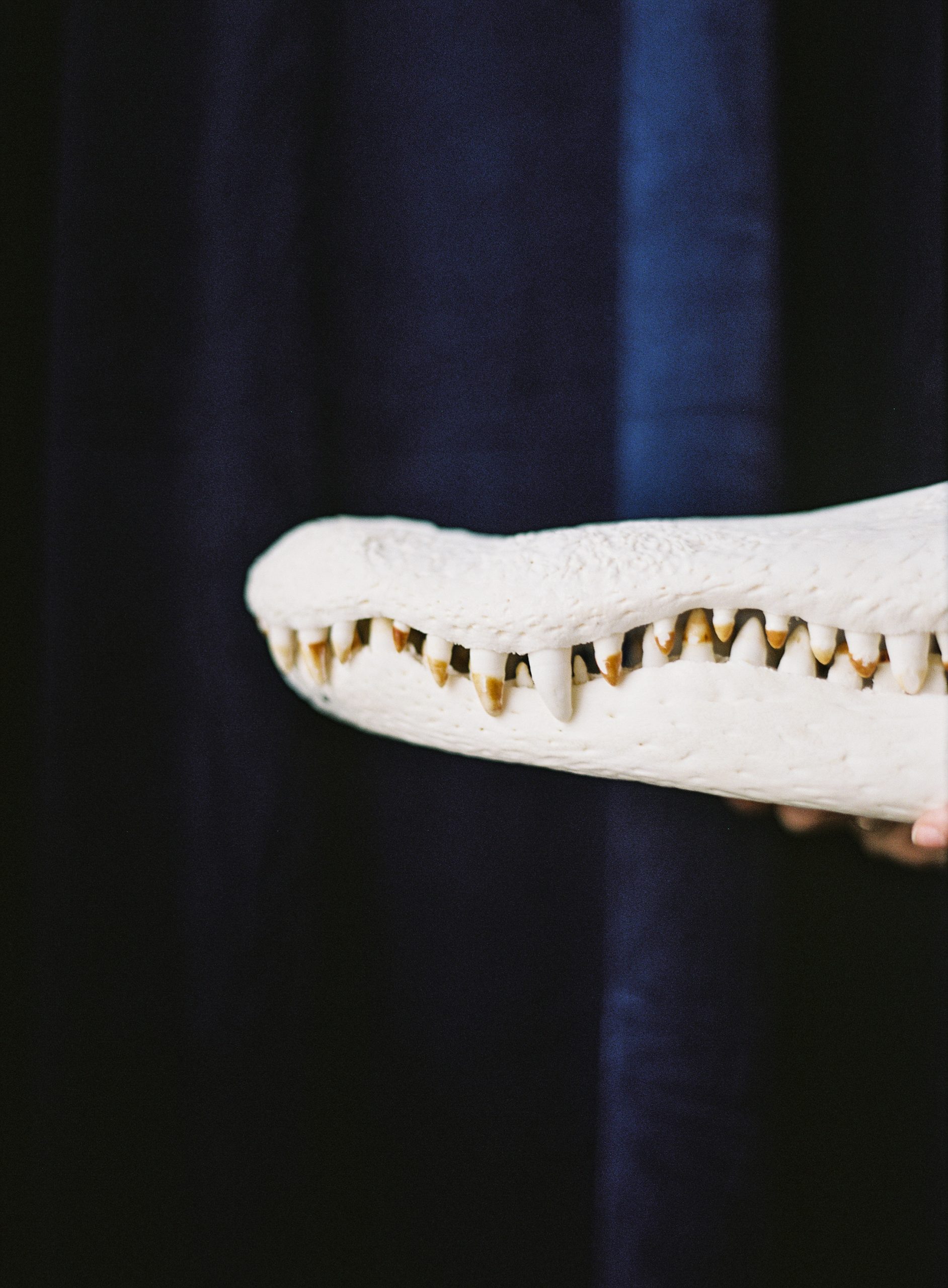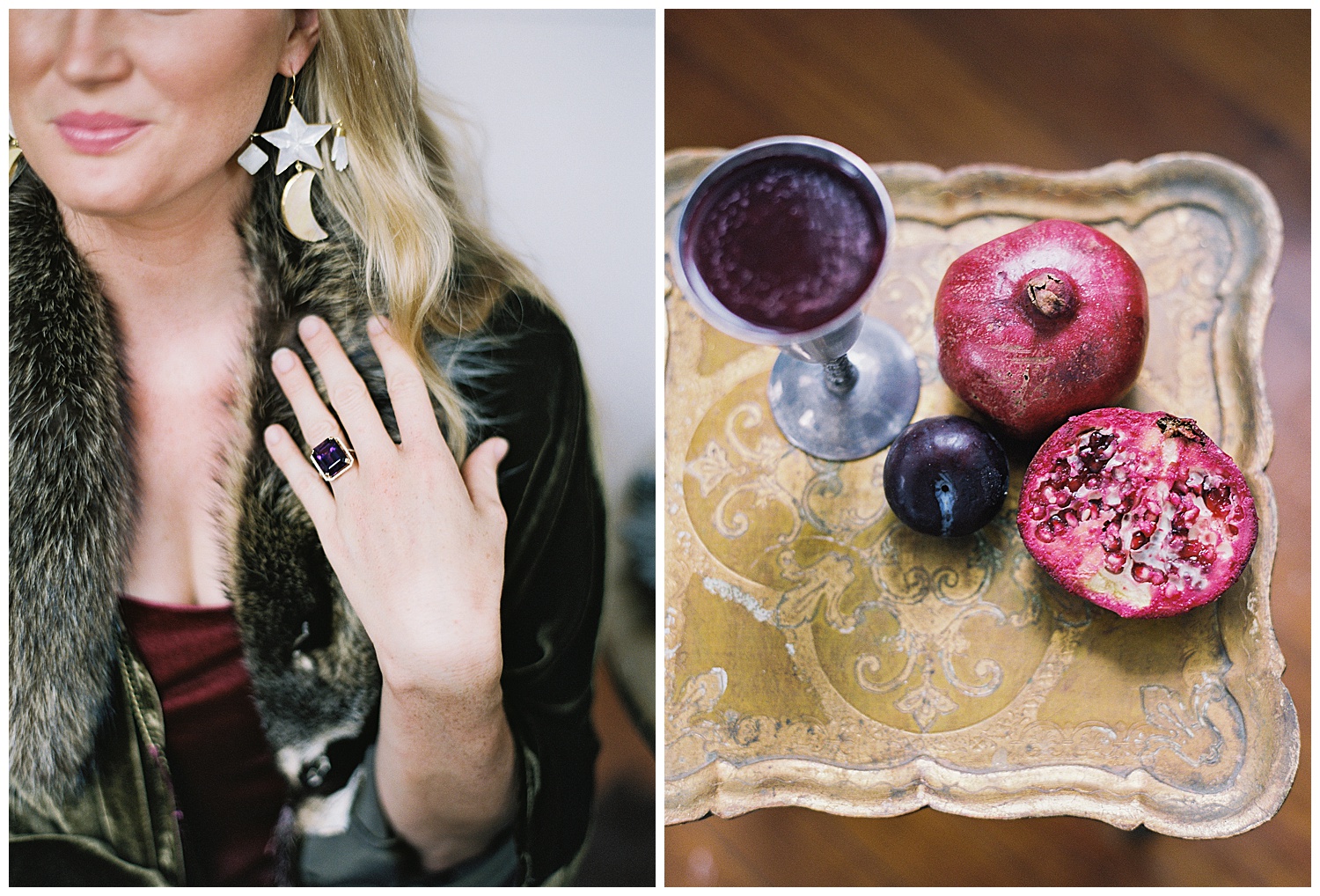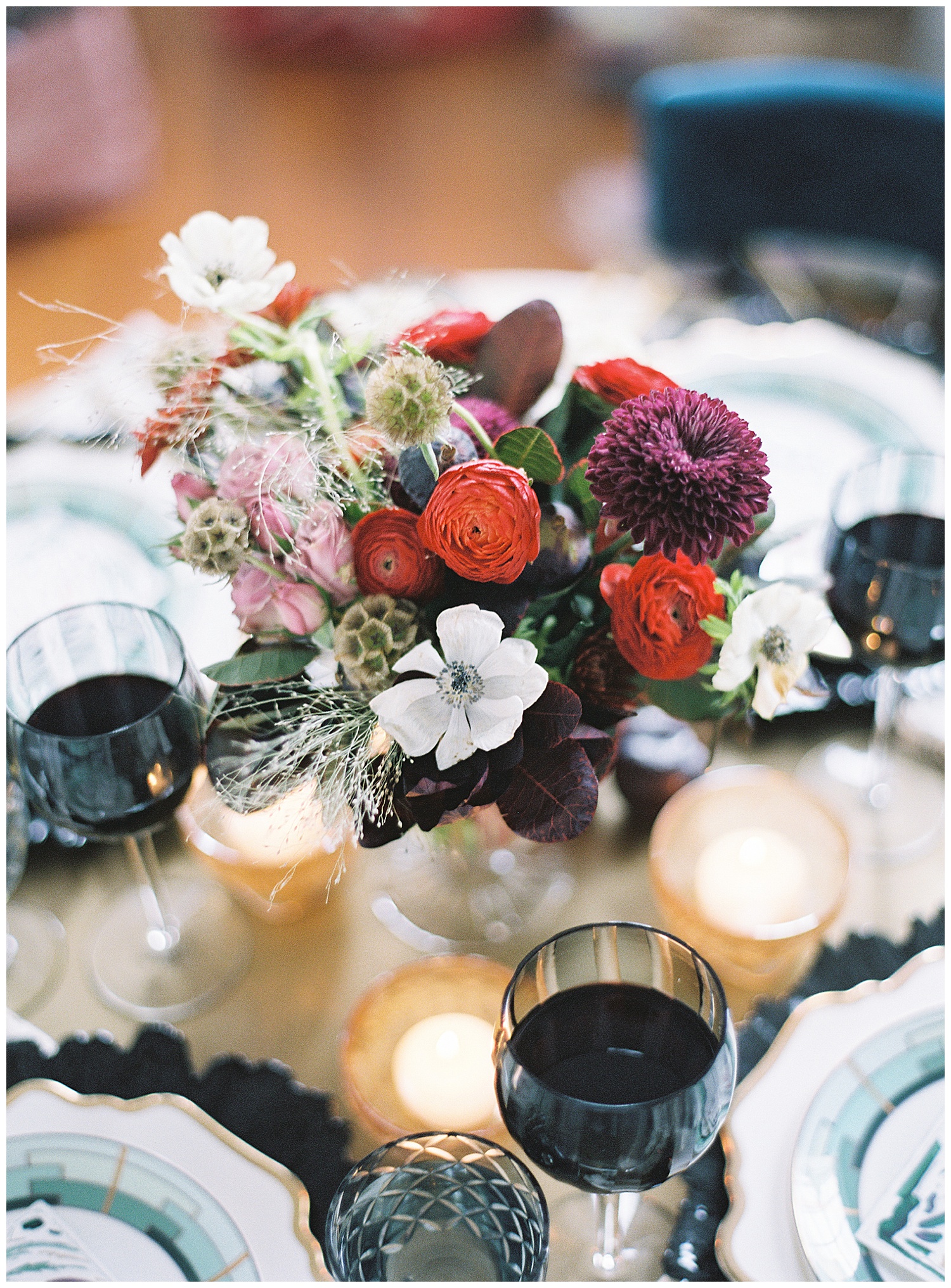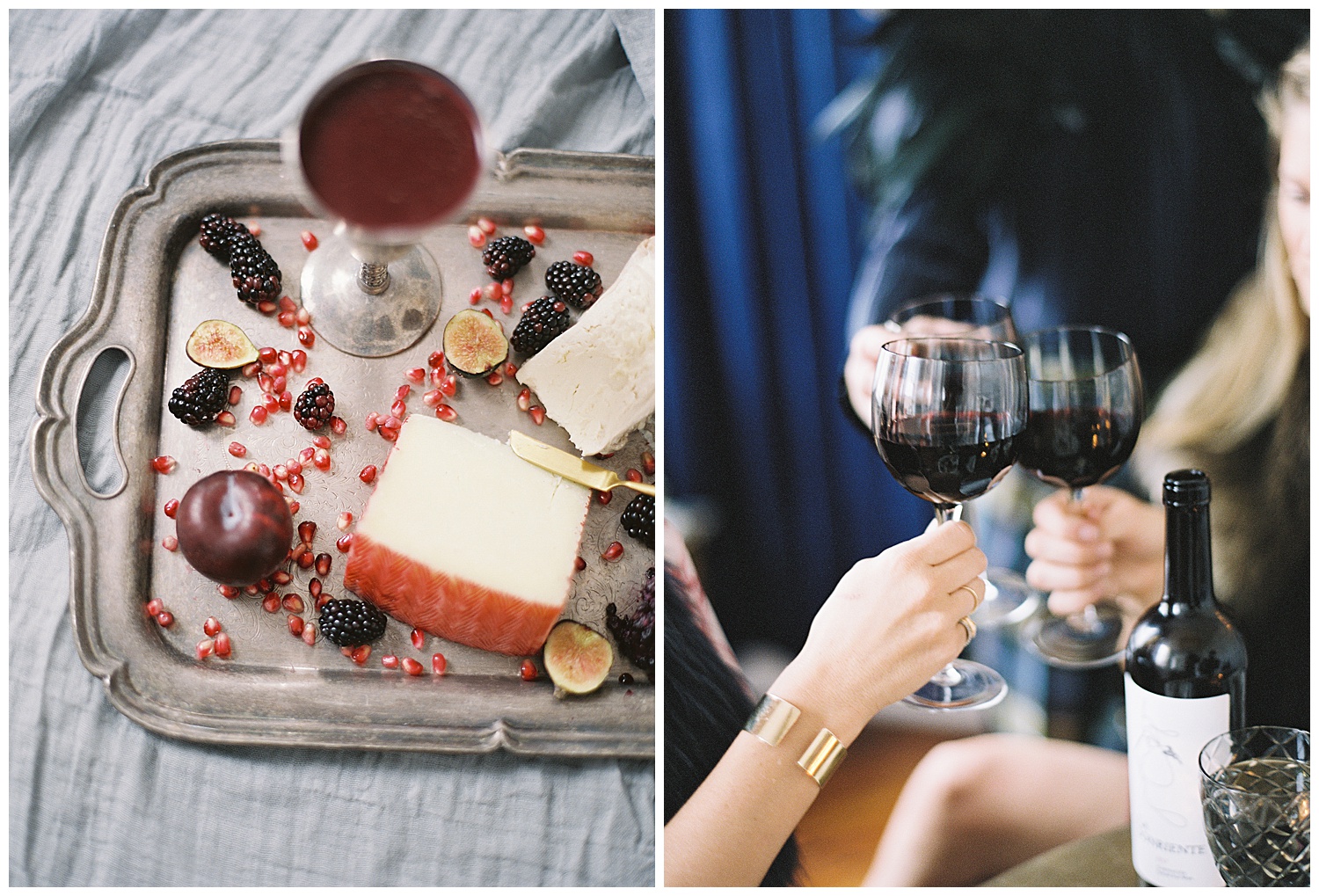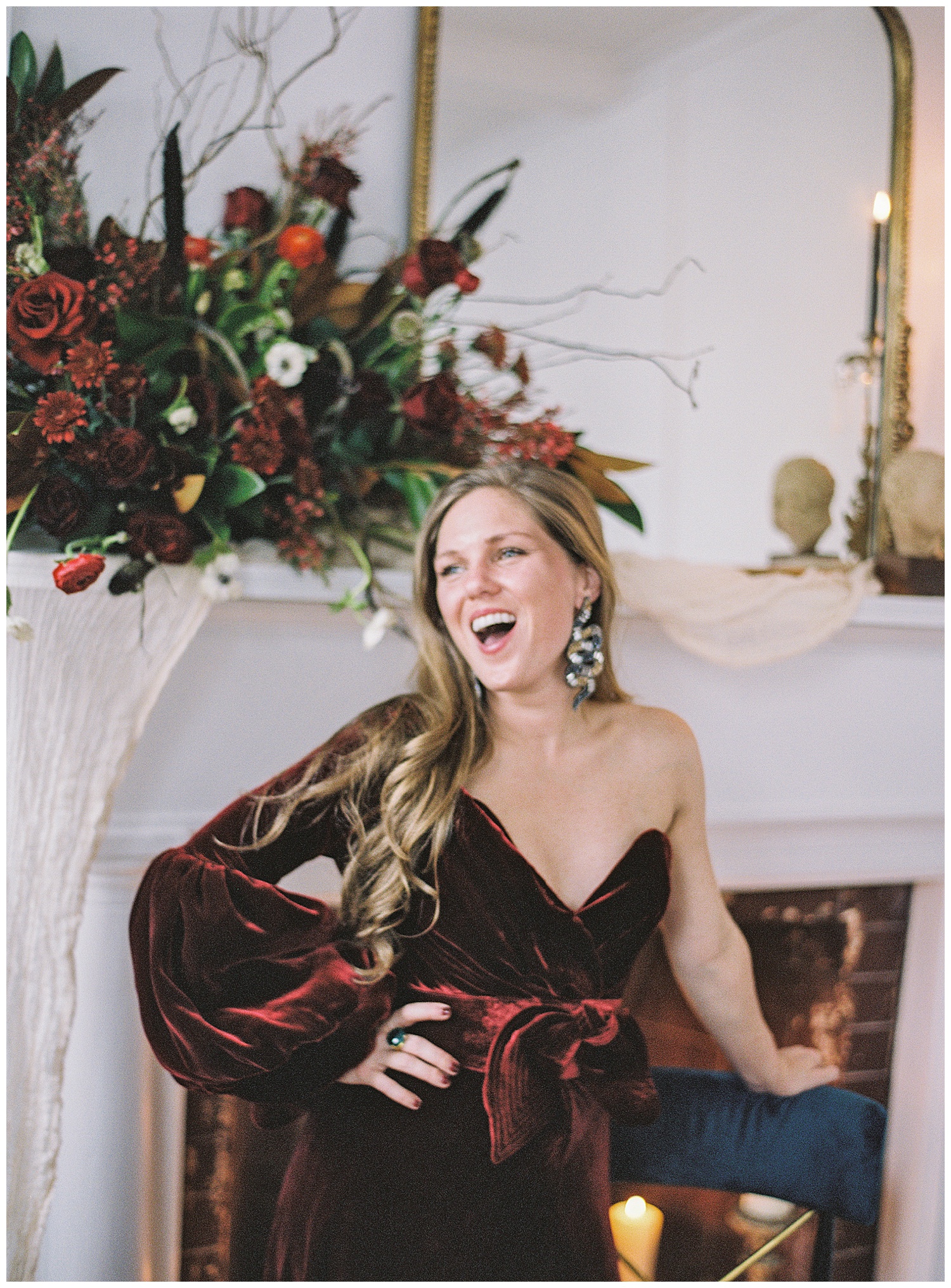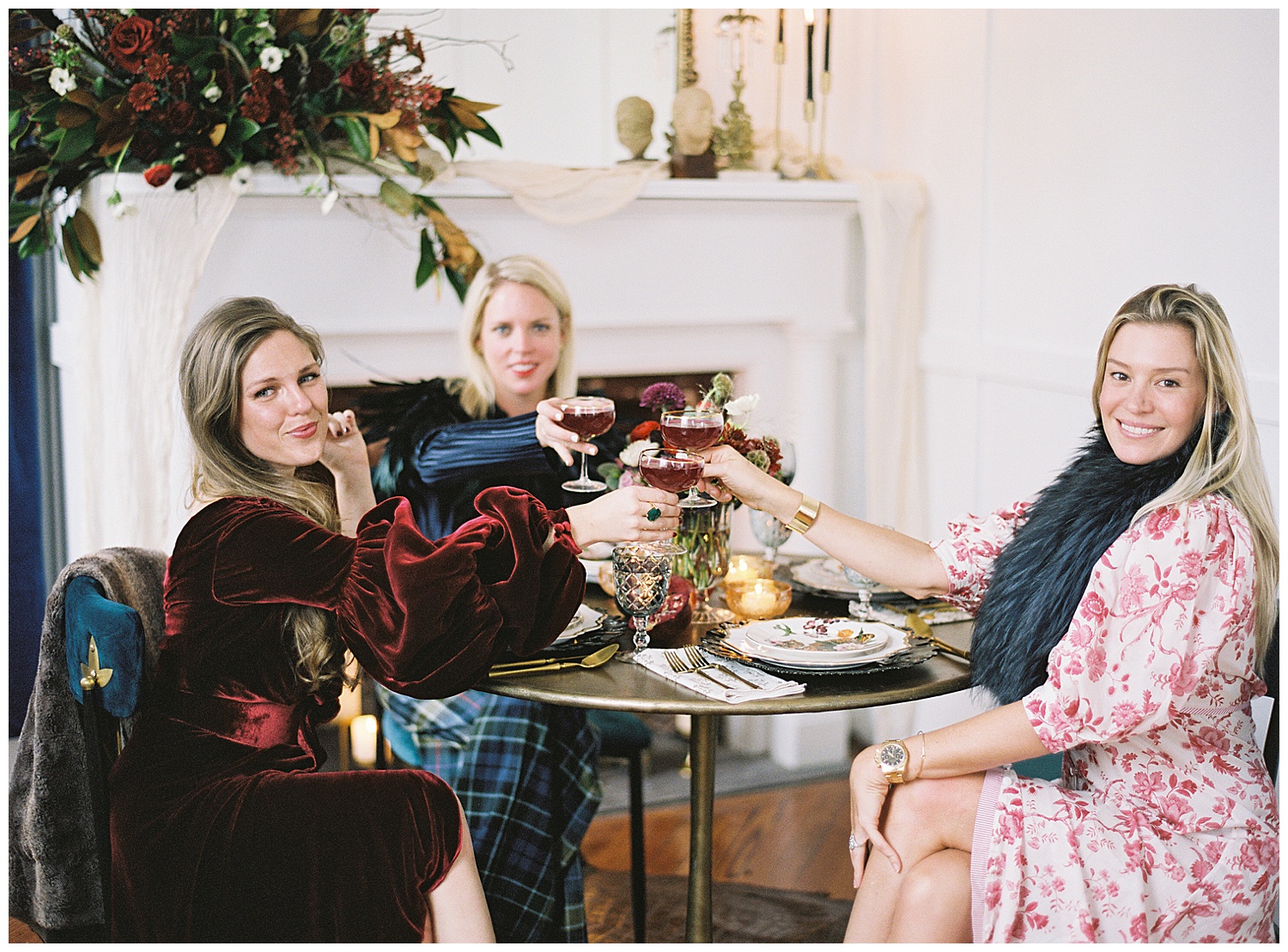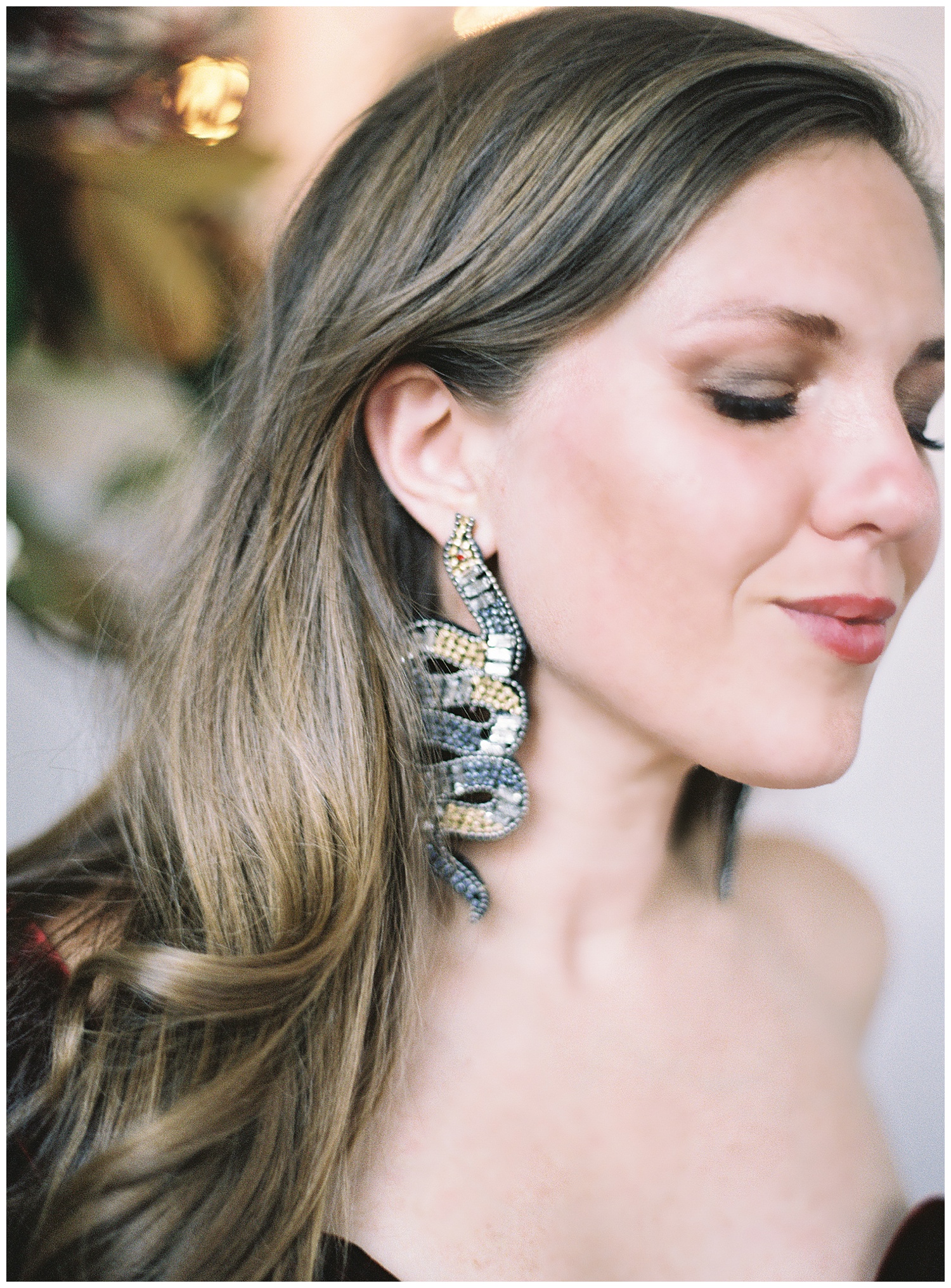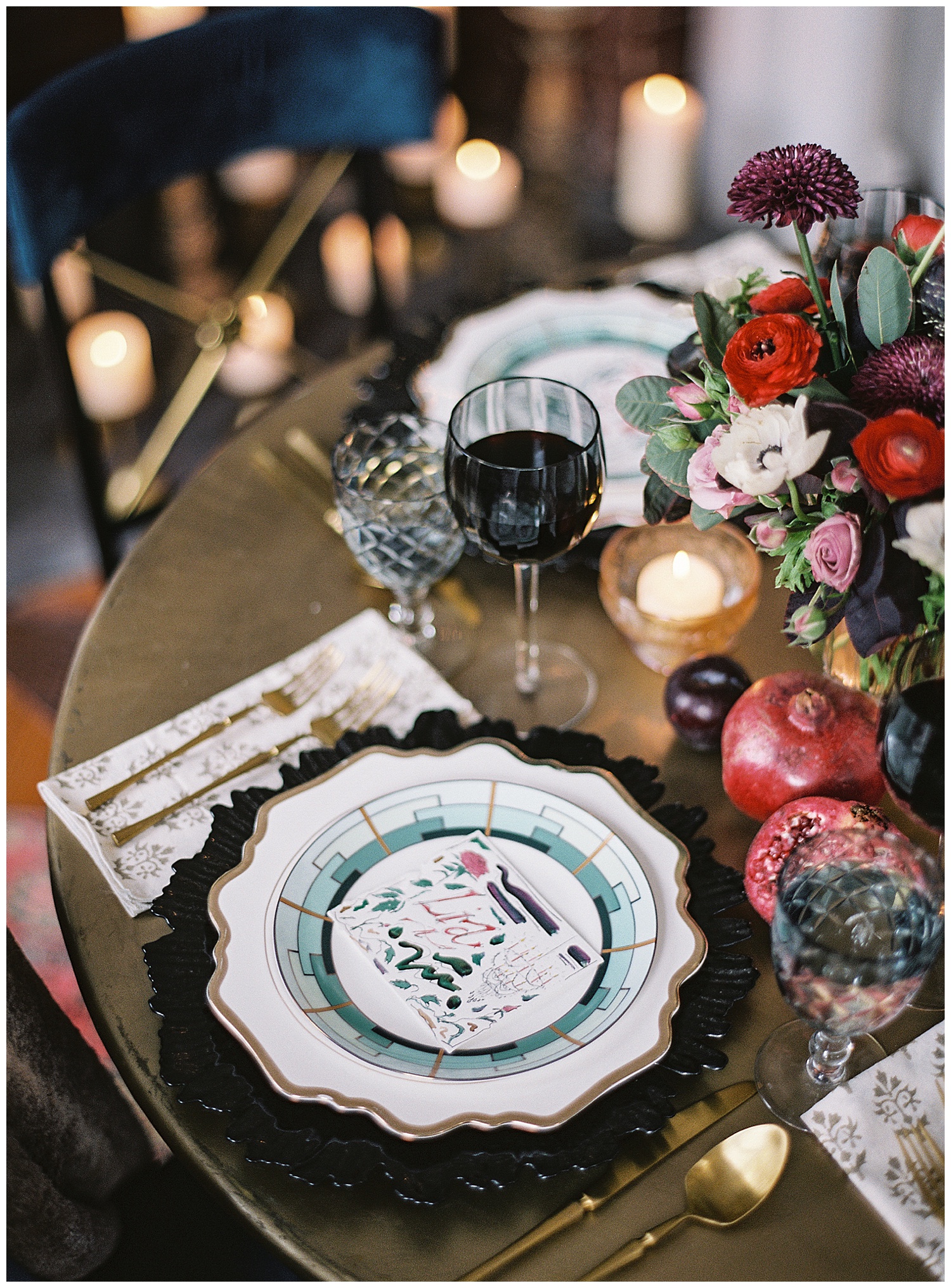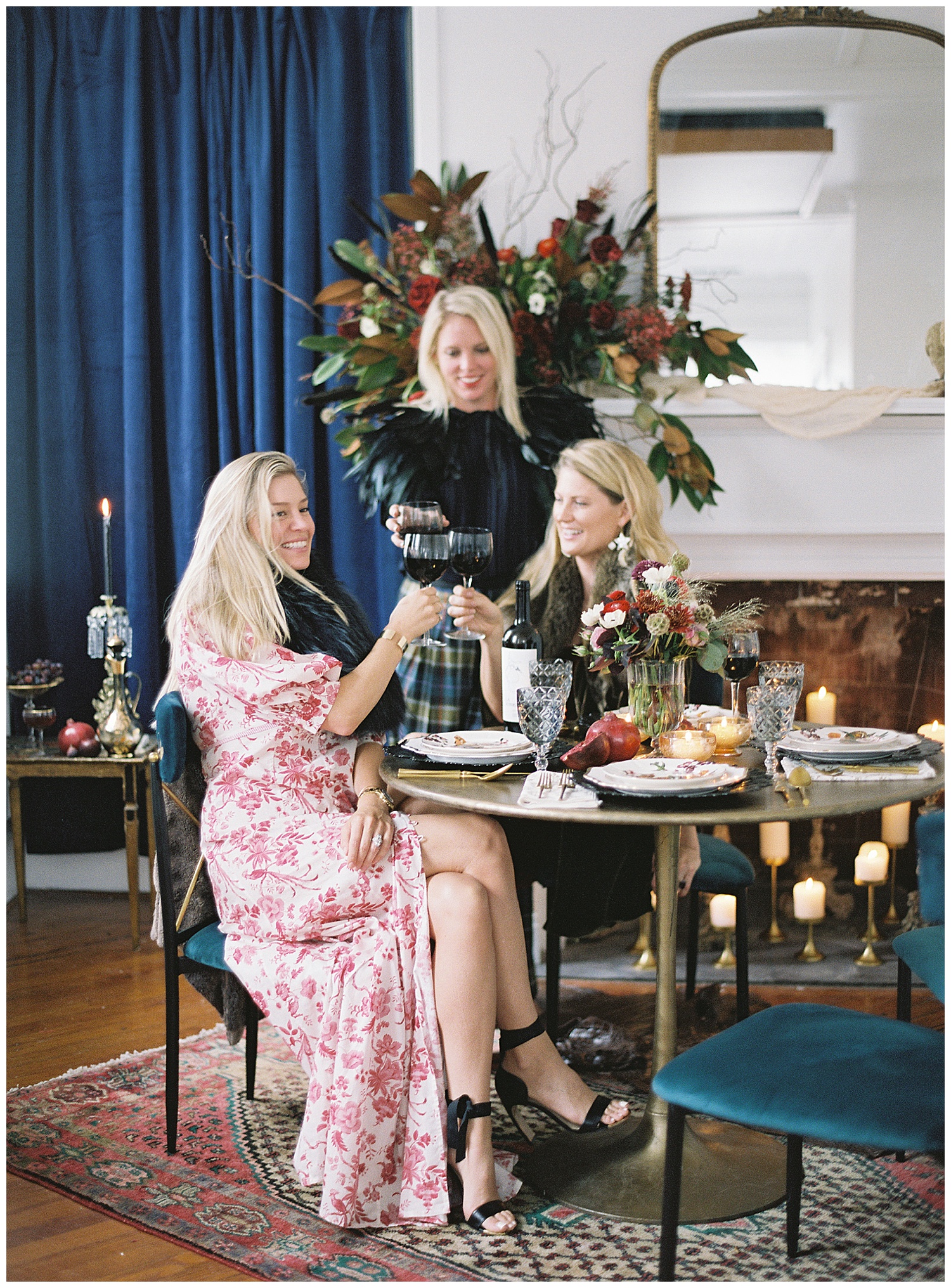 Images: Anne Rhett Photography | Stylist: Mary Kathryn McConaghy | Calligraphy: Lia Burke Libaire | Florals: Vero Designs
The post Holiday Fete Inspired Shoot | Downtown Charleston appeared first on The Wedding Row.