On the first day of college at the University of Georgia, a complete stranger tried to convince Sarah to drop freshman English; he'd heard the professor was terrible. Turns out the professor was, indeed, quite terrible, yet the course ended up being Sarah's favorite. Why? Because the stranger was Wilson, and Wilson became The One. Their love grew throughout their time as undergrads and strengthened when Sarah moved to Charleston to work as a publicist while Wilson chose the University of South Carolina for law school. Six years in, they were on vacation with his family in Saint Lucia when Wilson asked his college sweetheart for her hand, which she happily gave. Now enjoying life together in the Holy City (Wilson moved here after law school), the couple decided to go classic downtown Charleston with a ceremony at Saint Mary of the Annunciation Church (founded in 1789, it's considered the "mother" Catholic church of the Carolinas and Georgia) and reception on East Bay's The Gadsden House. While the entire event was as lovely as can be, the couple cherished personal elements the most: Sarah wearing her grandmother's earrings and mother's veil; Wilson's family friend creating the much-loved (and much-munched) cookies; and the wedding party getting ready at Wilson's family's home (Sarah and the gals) and at his sister's (the groom and his crew). There was a playful side of the evening, too: life-size cutouts of the bride and groom made their way from a photo booth to the dance floor and guests donned temporary tattoos of the newlyweds' faces. After hours of happy tears, laughter, and merrymaking, Sarah and Wilson pedi-cabbed away and into their new life as husband and wife.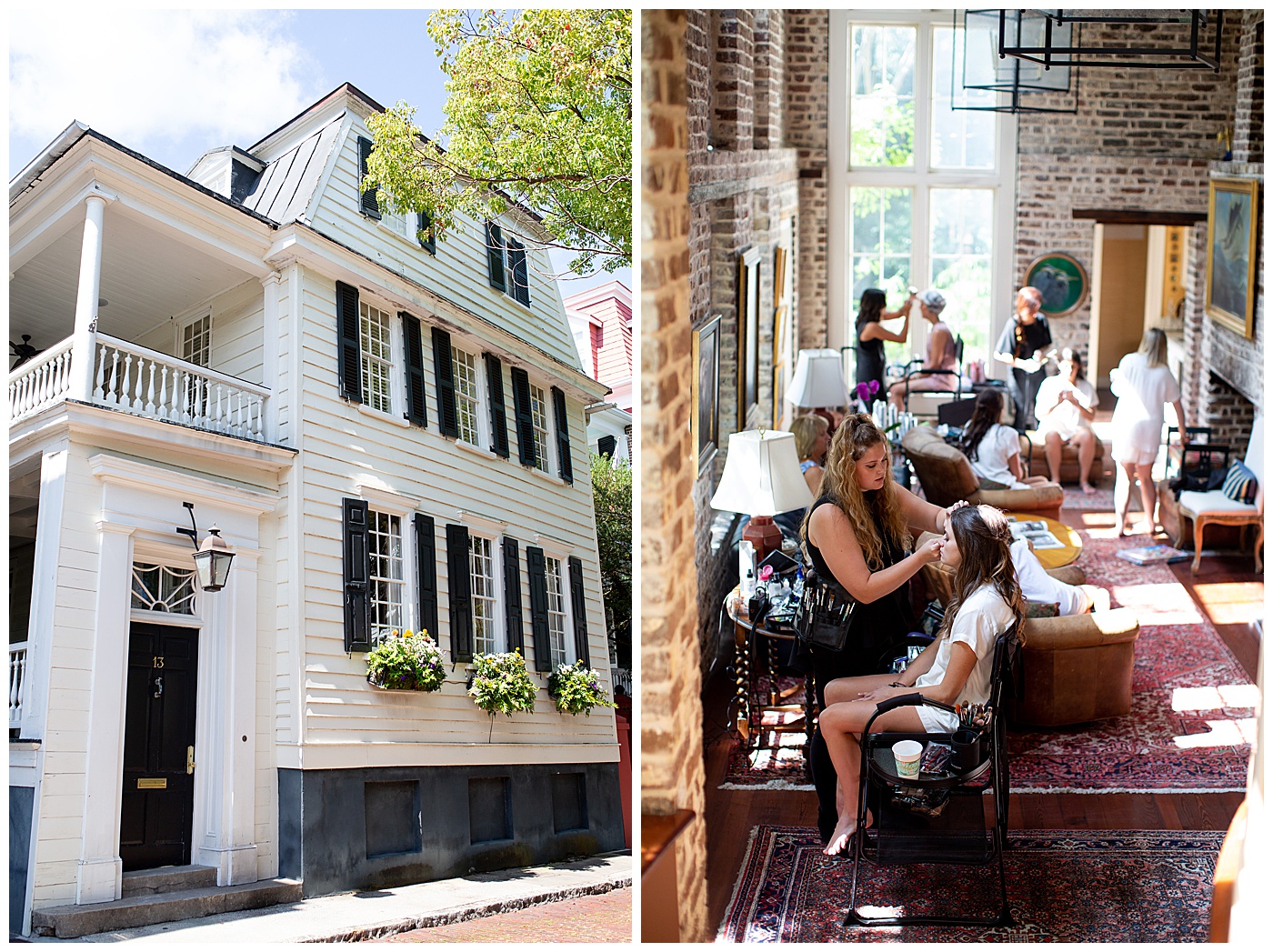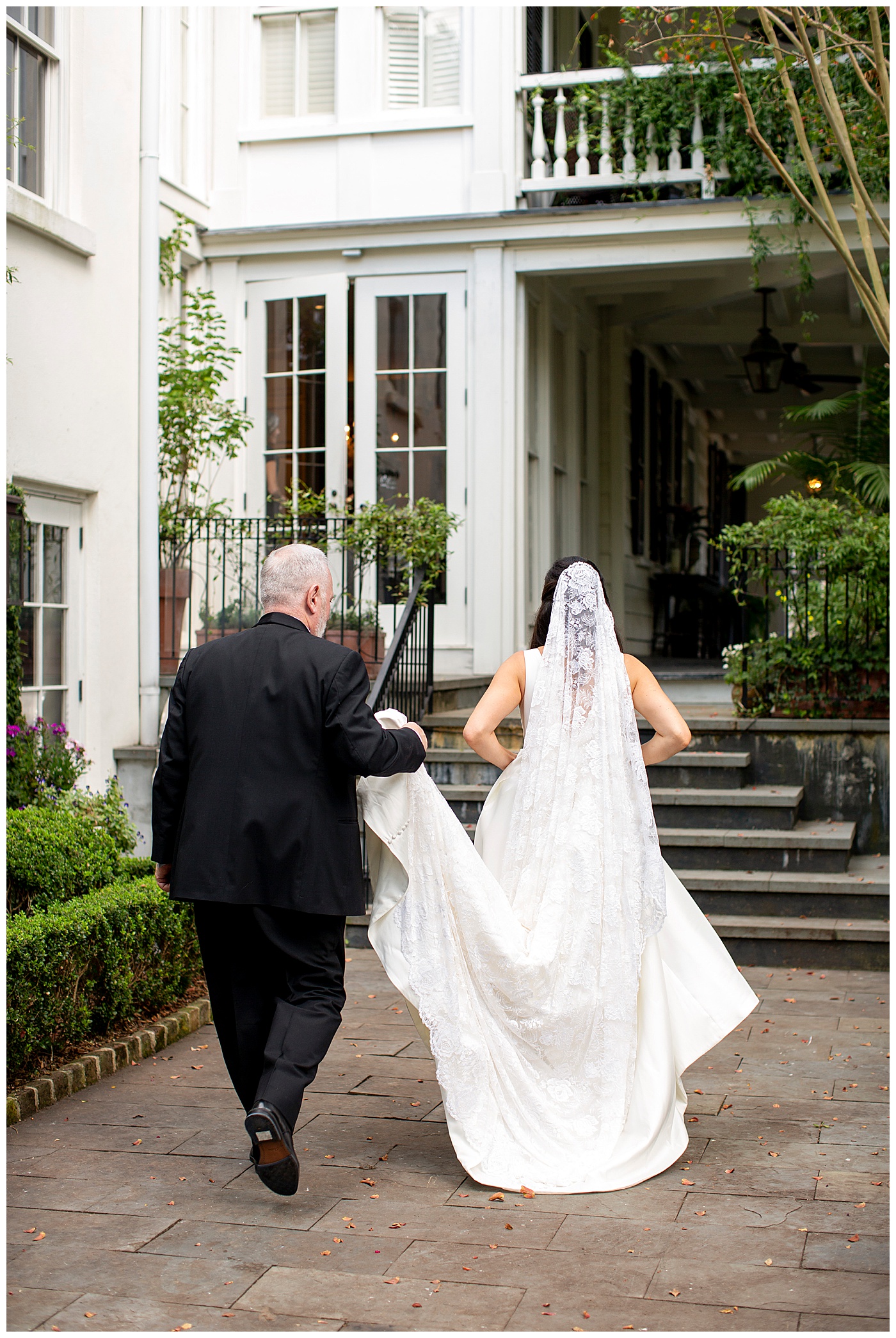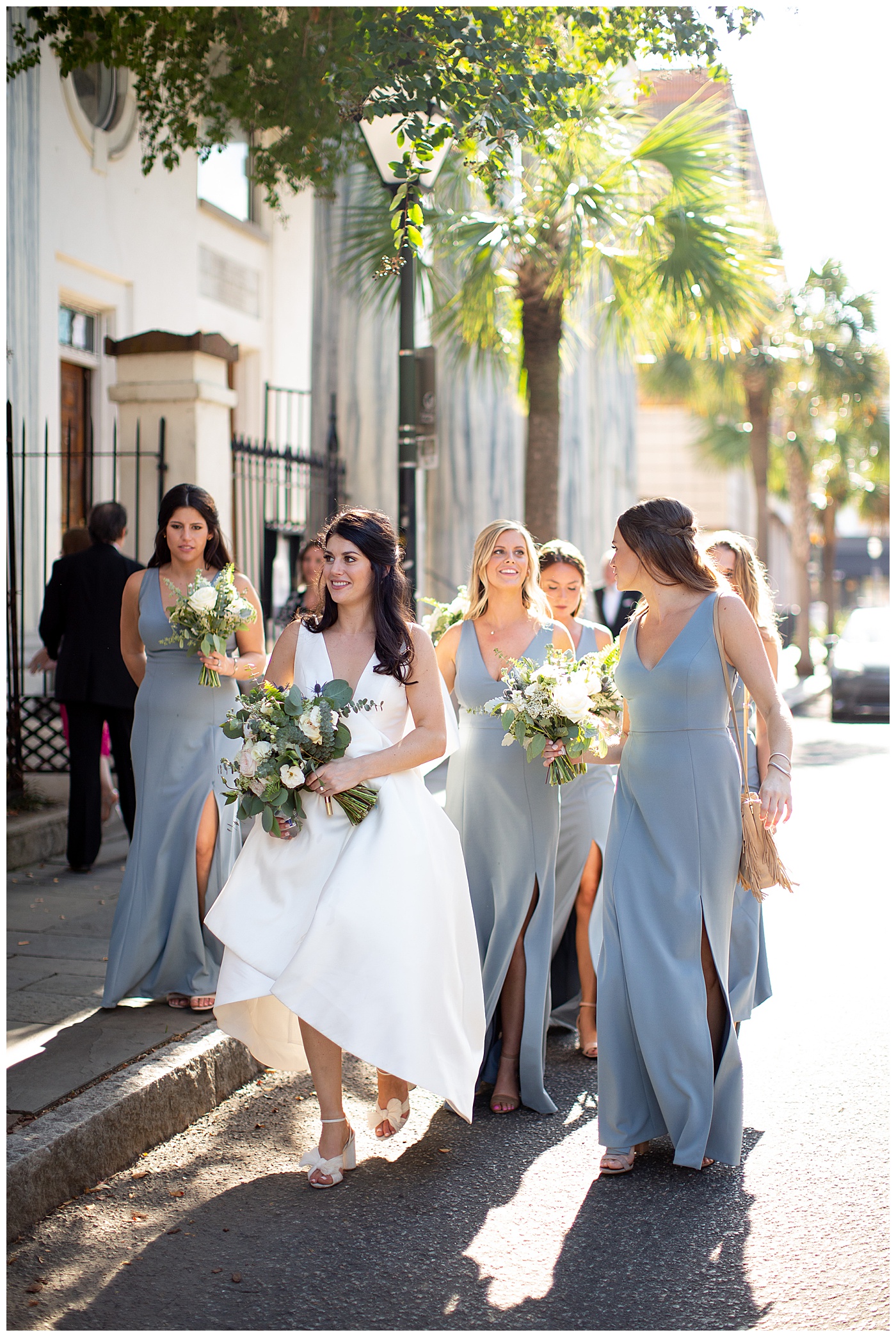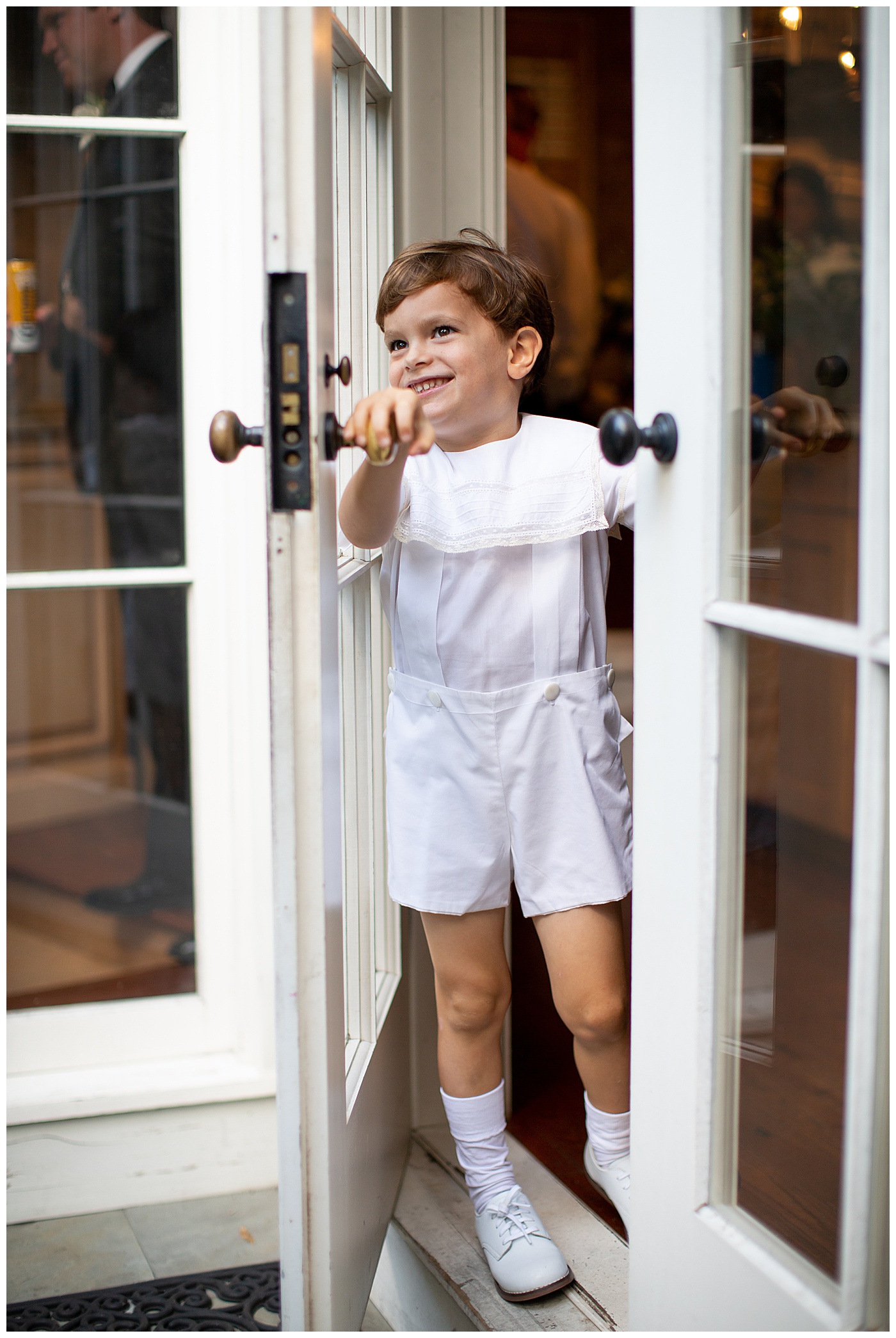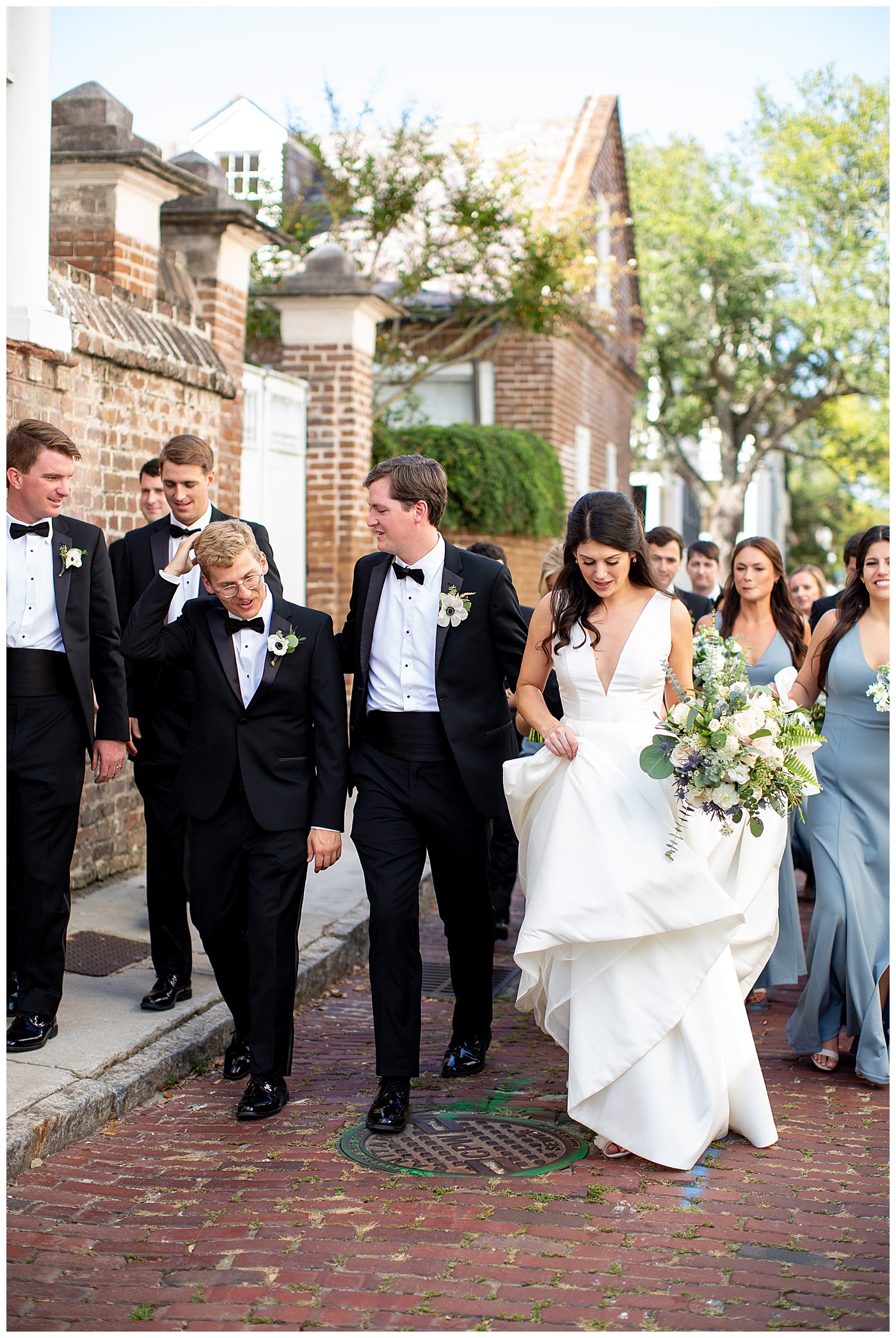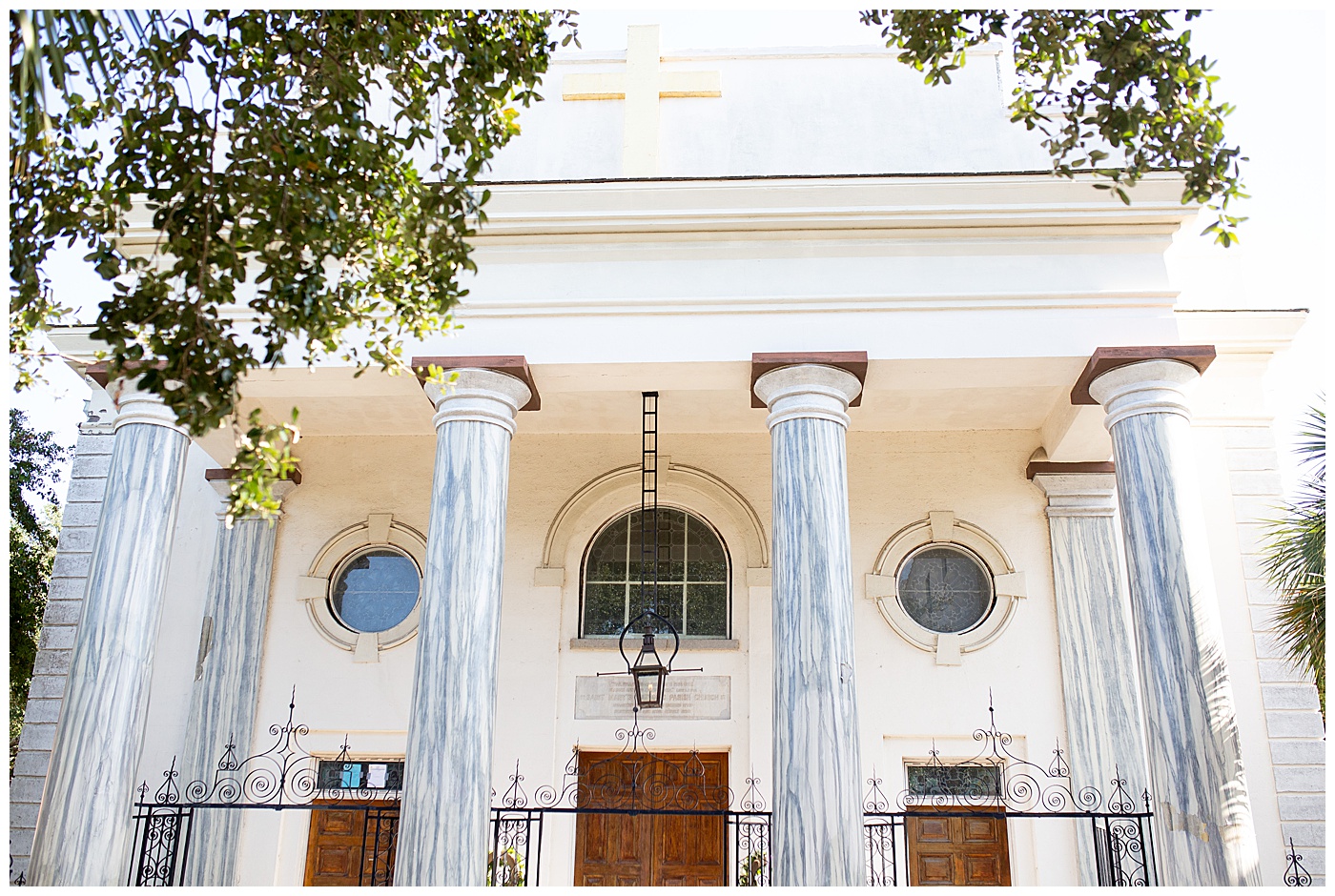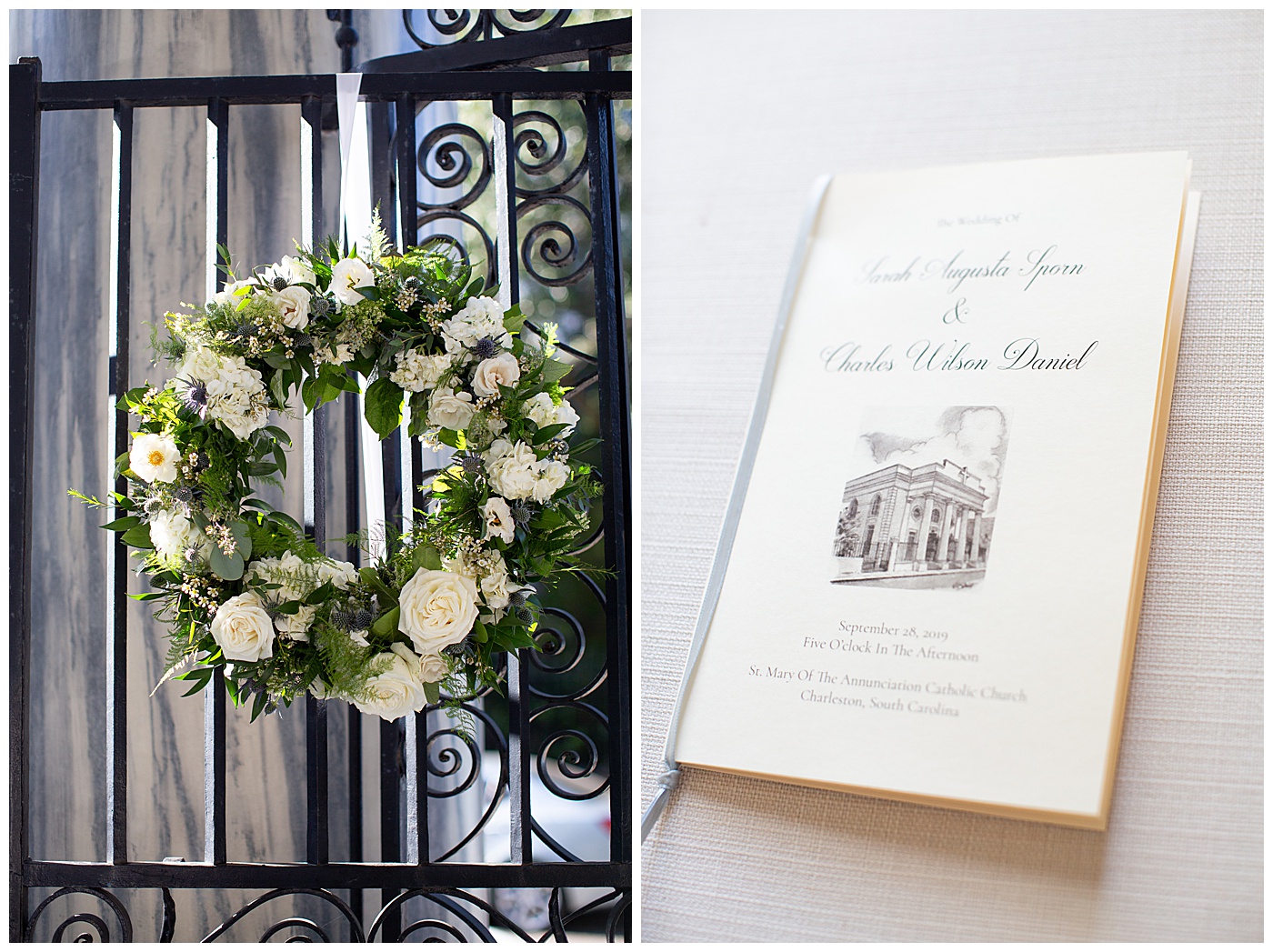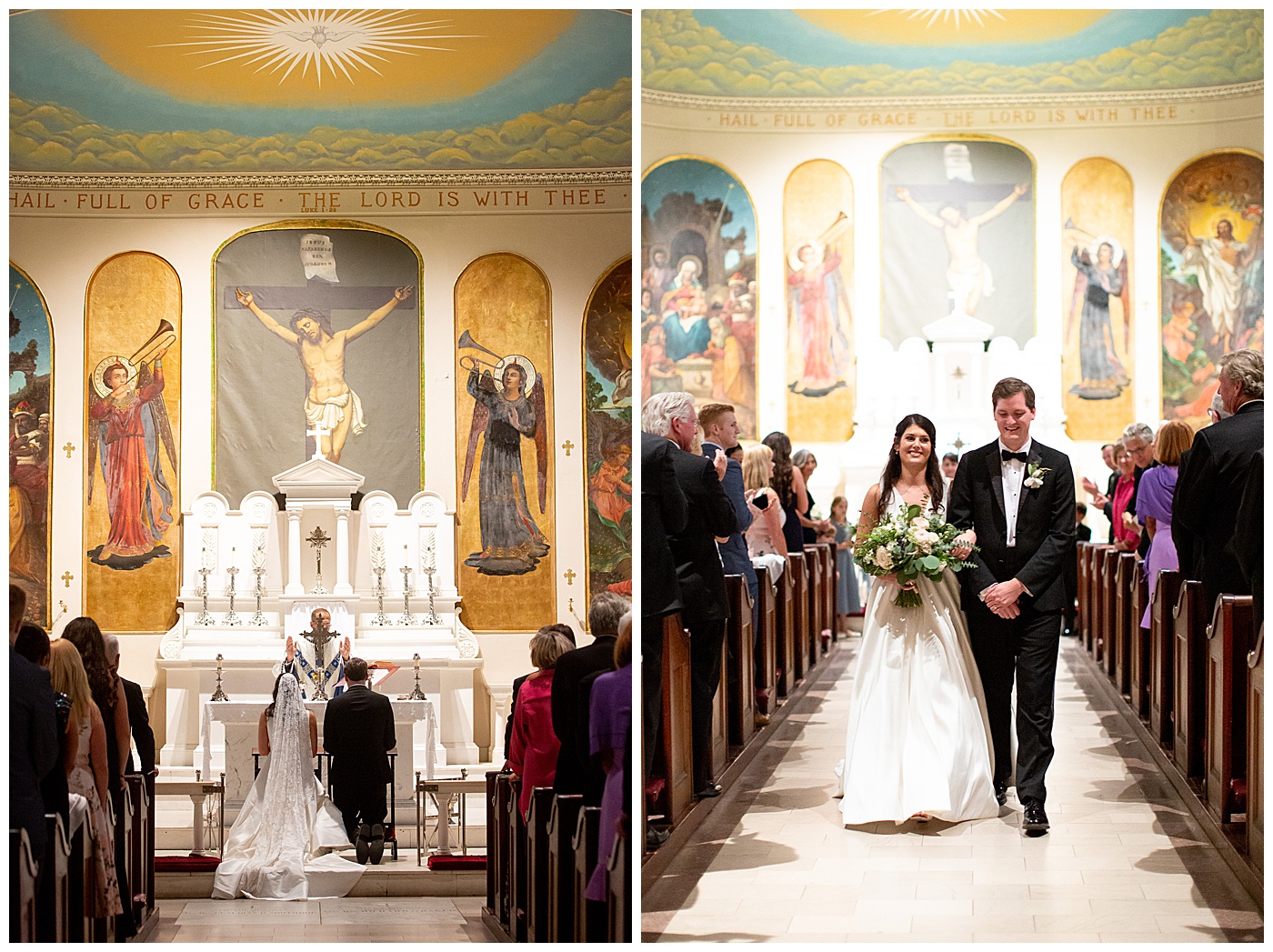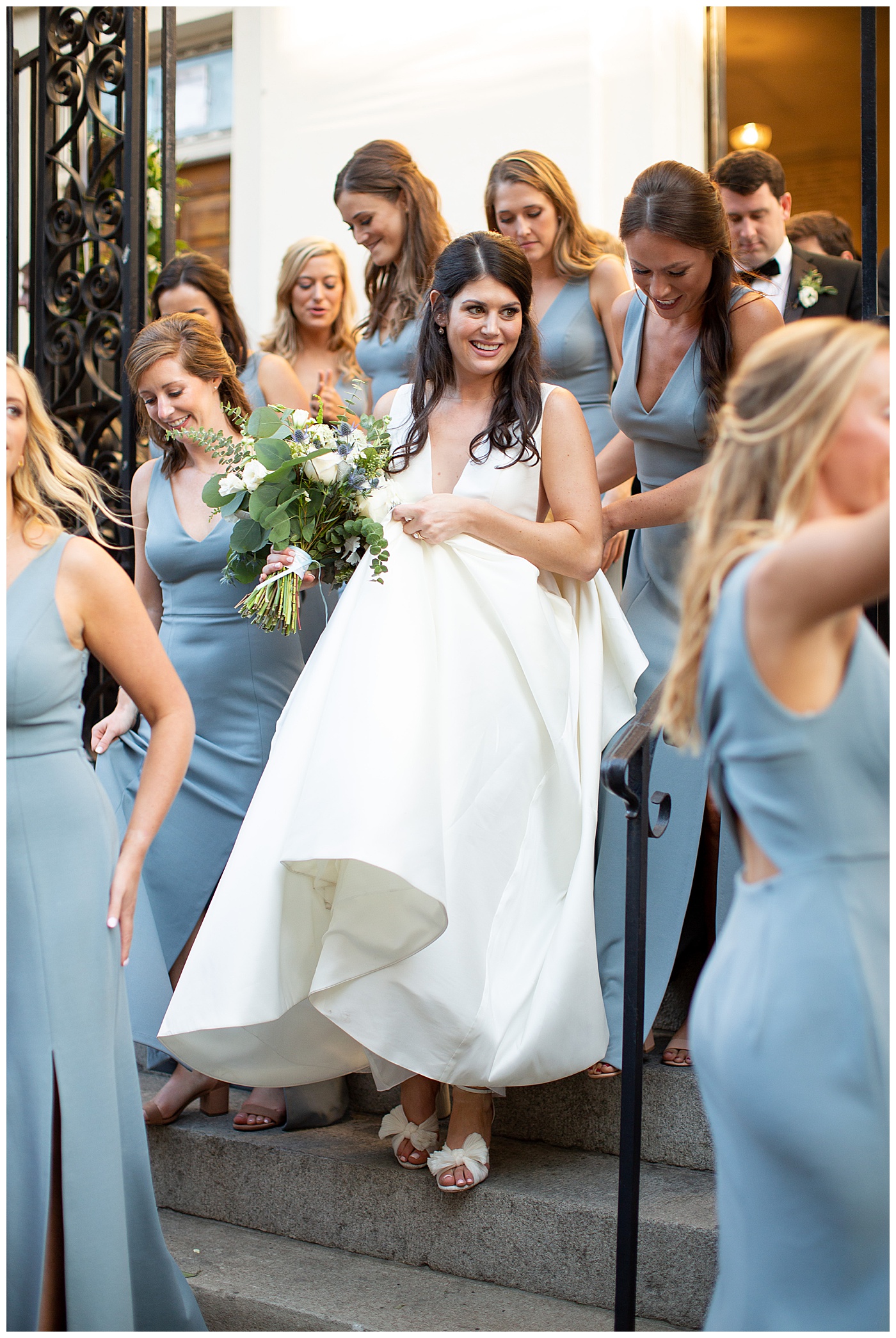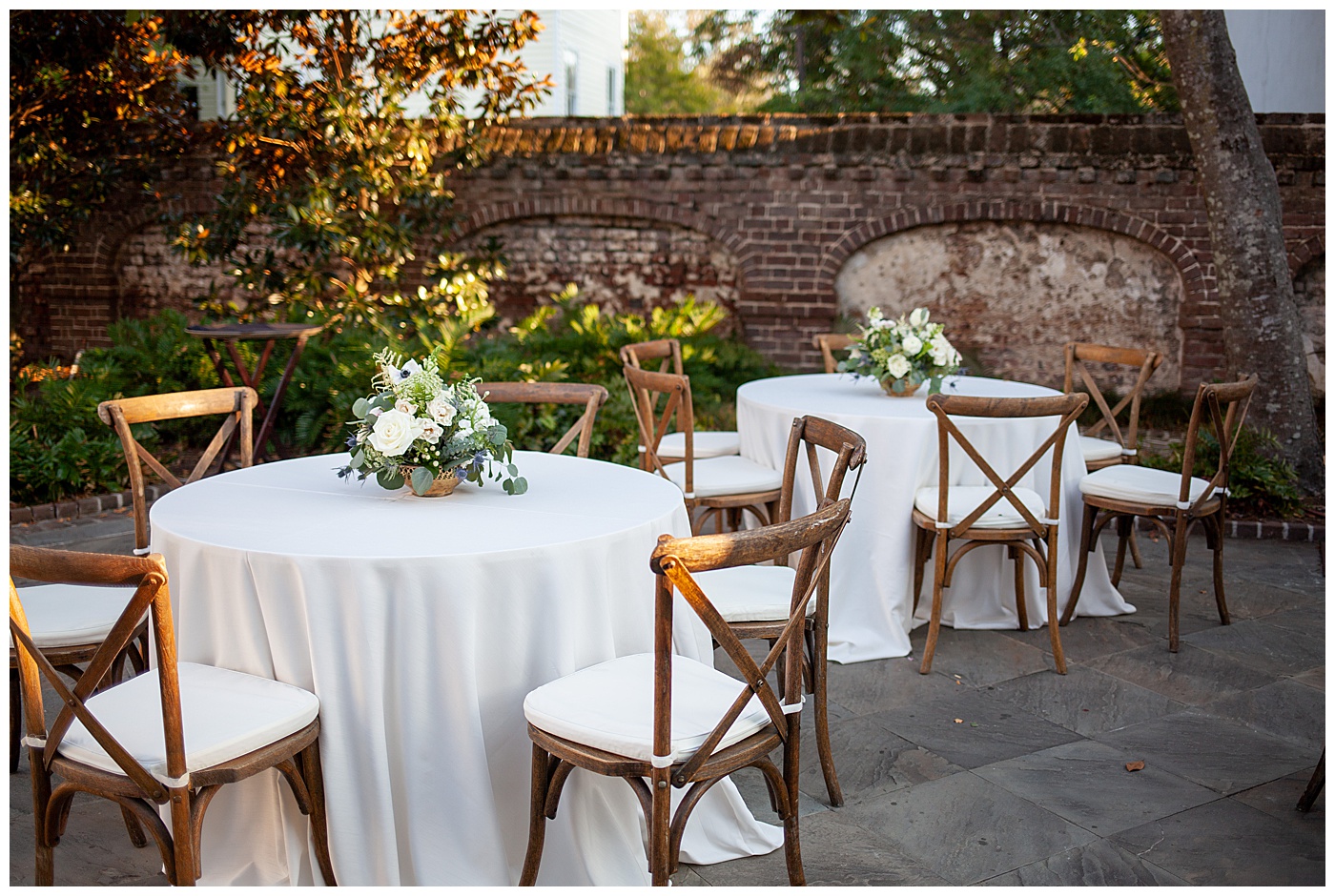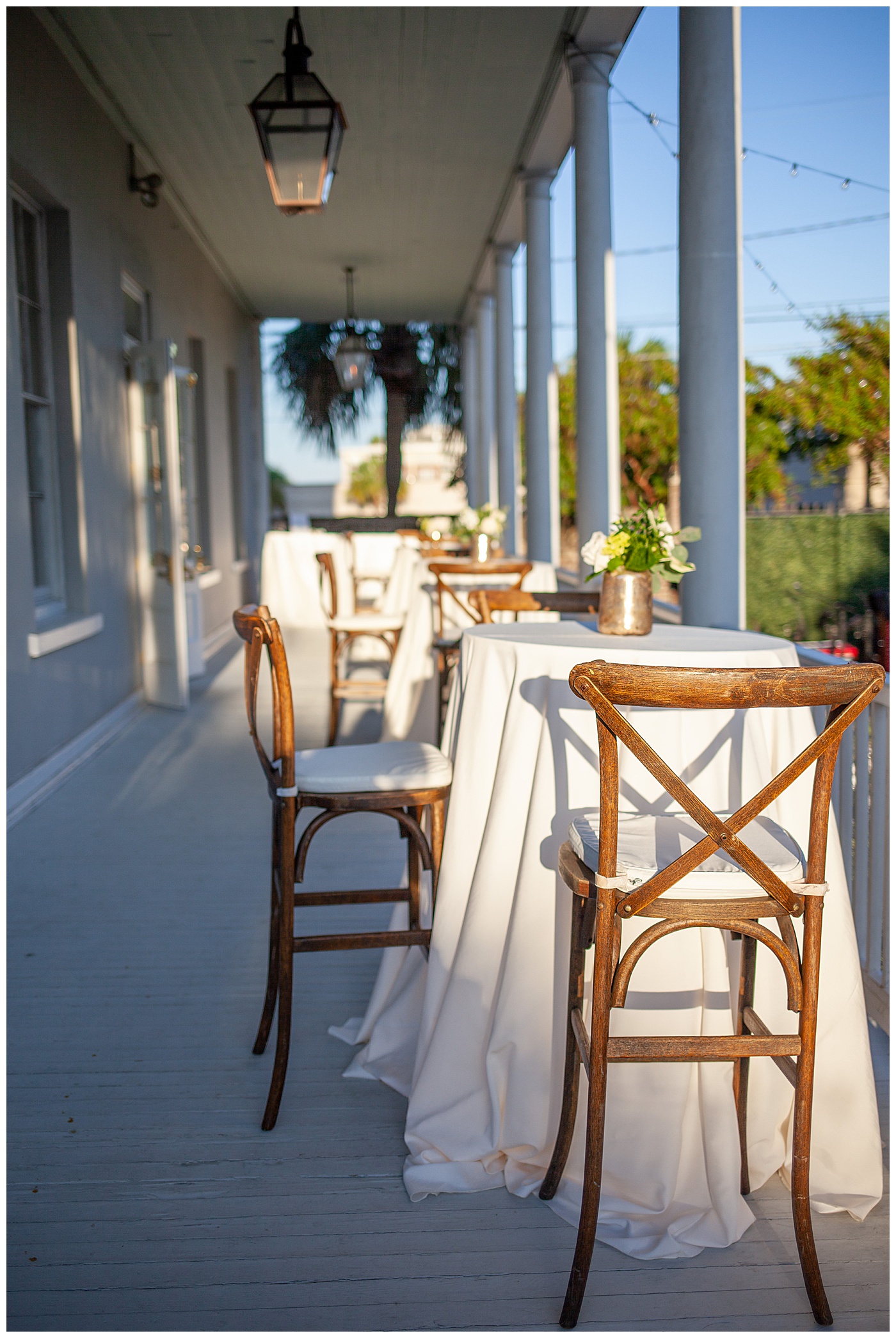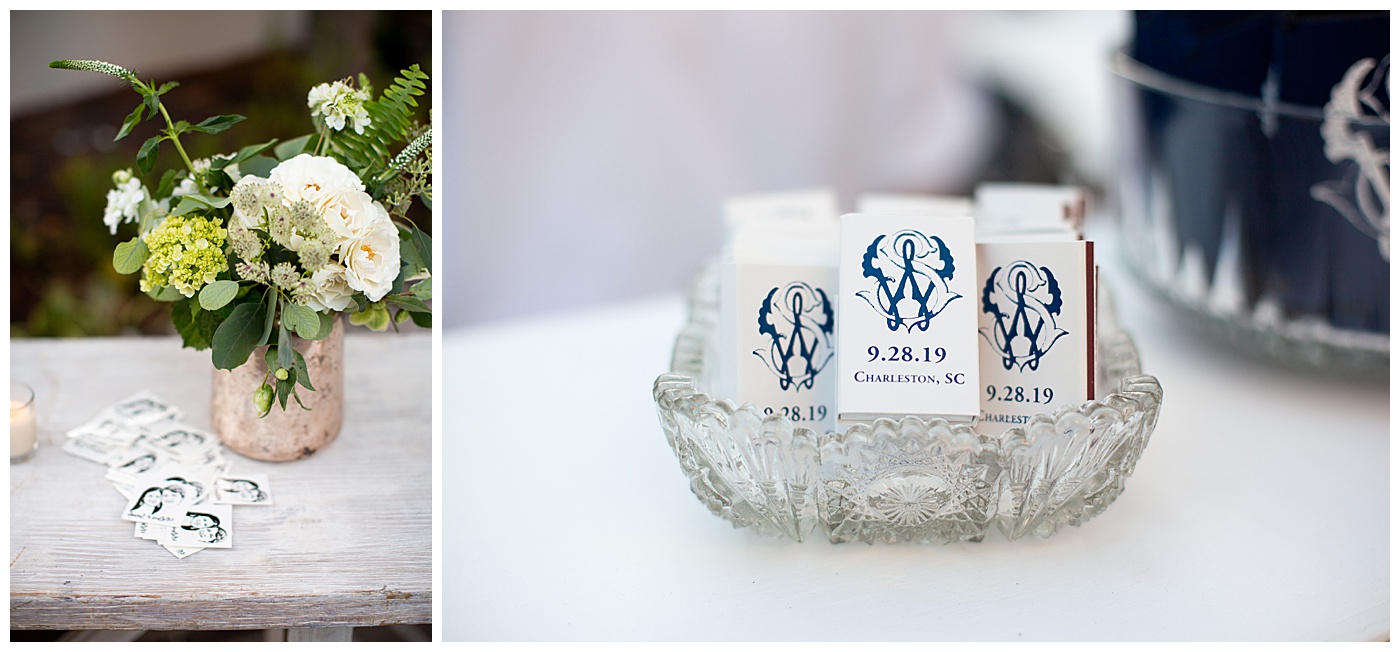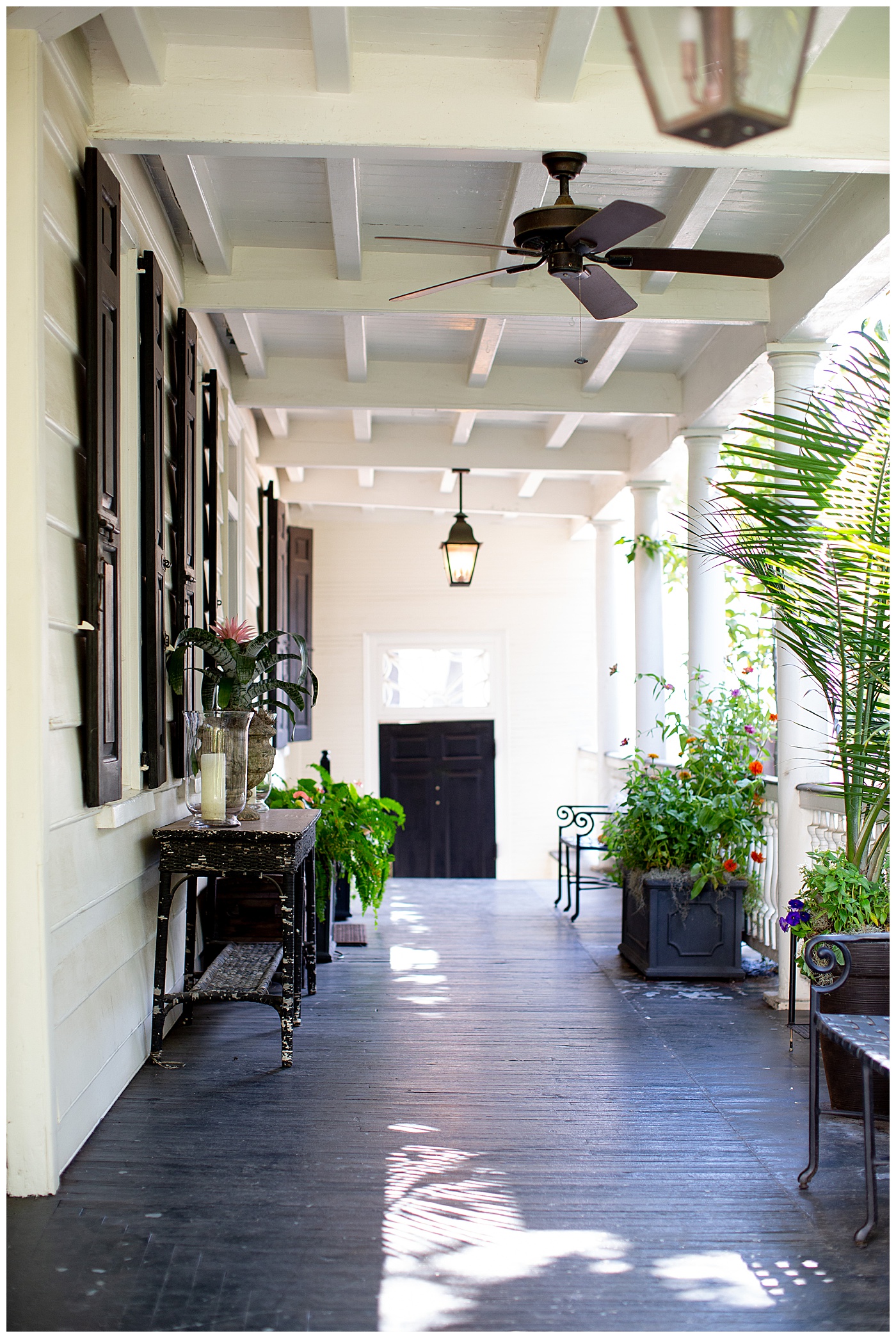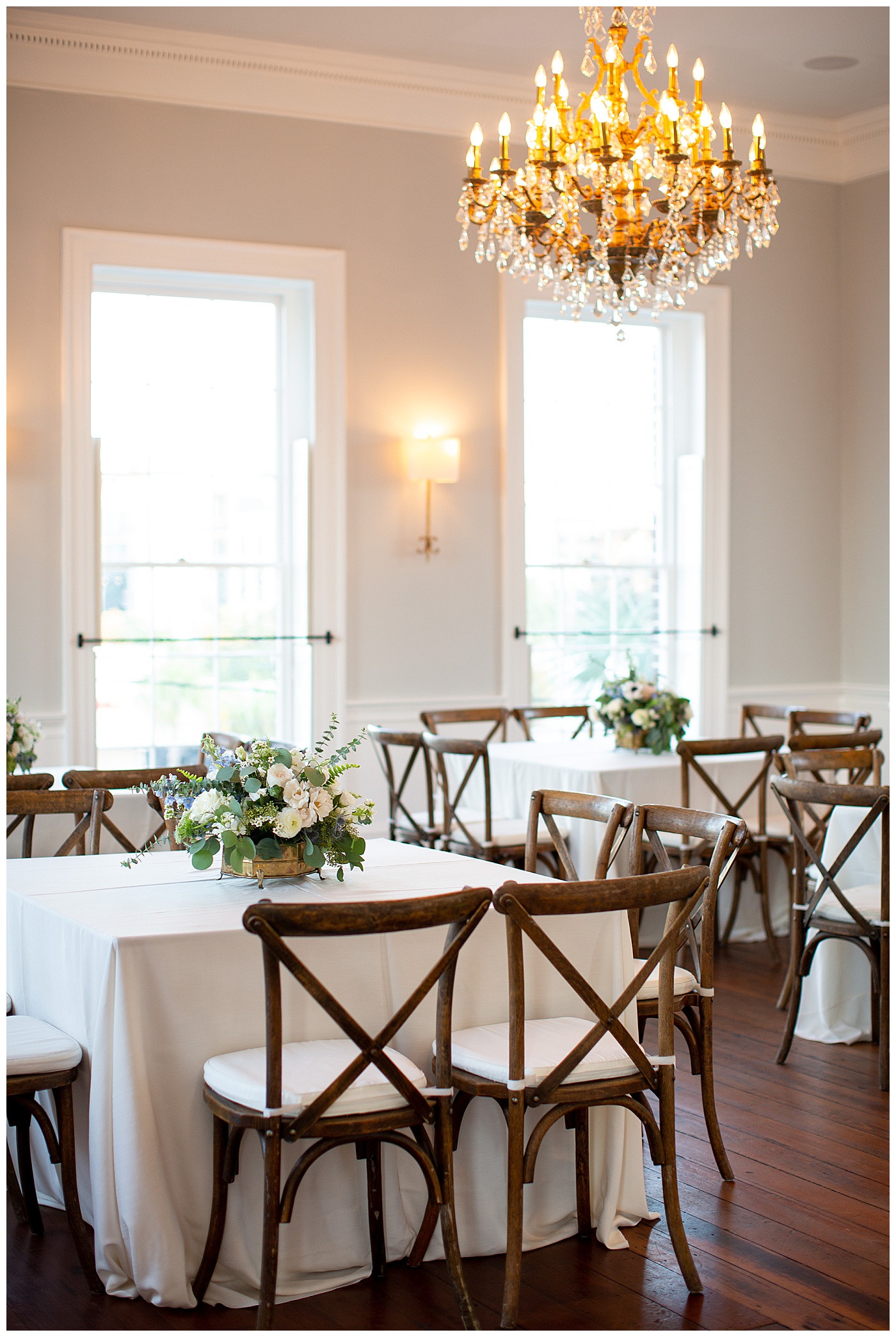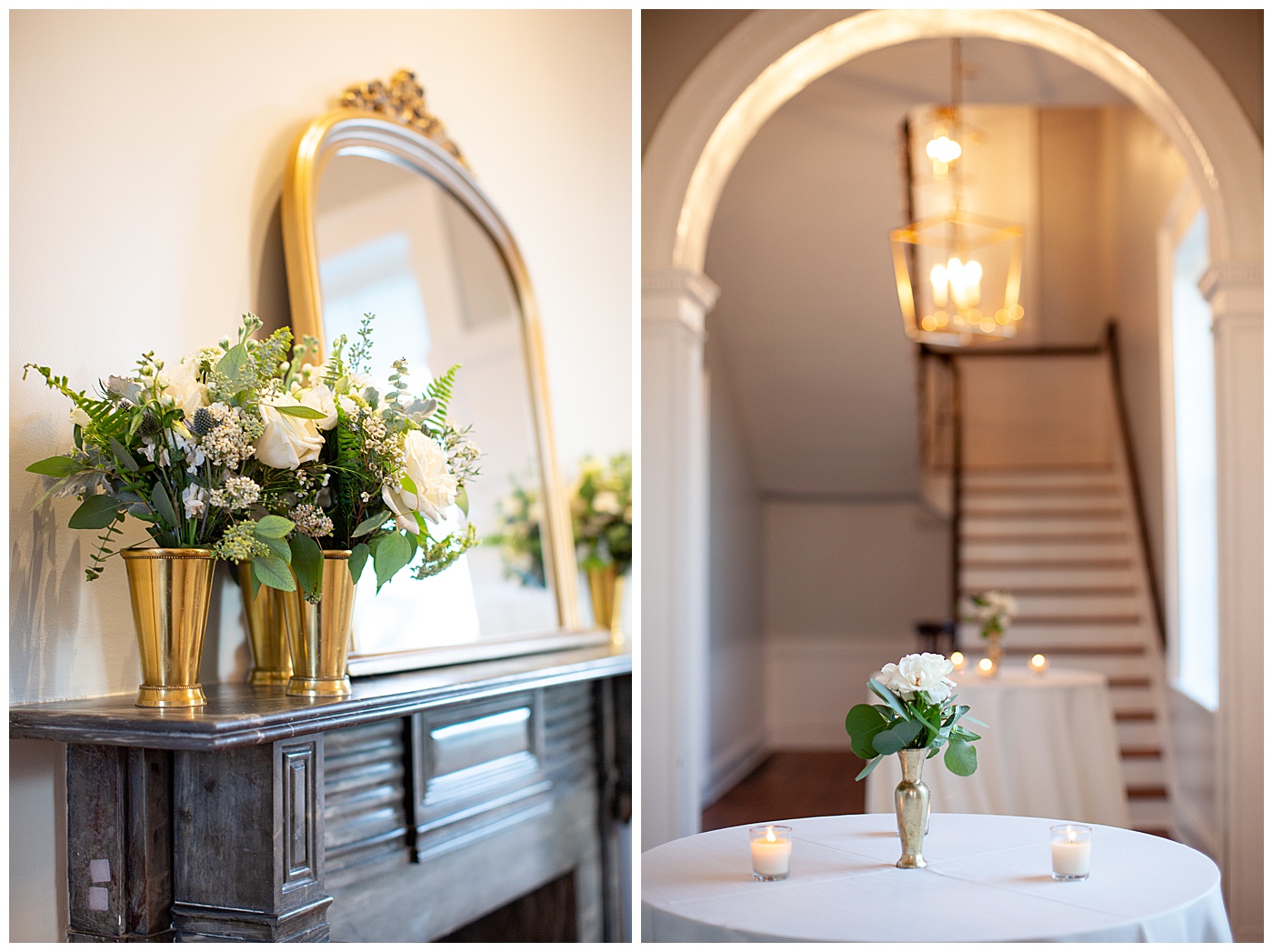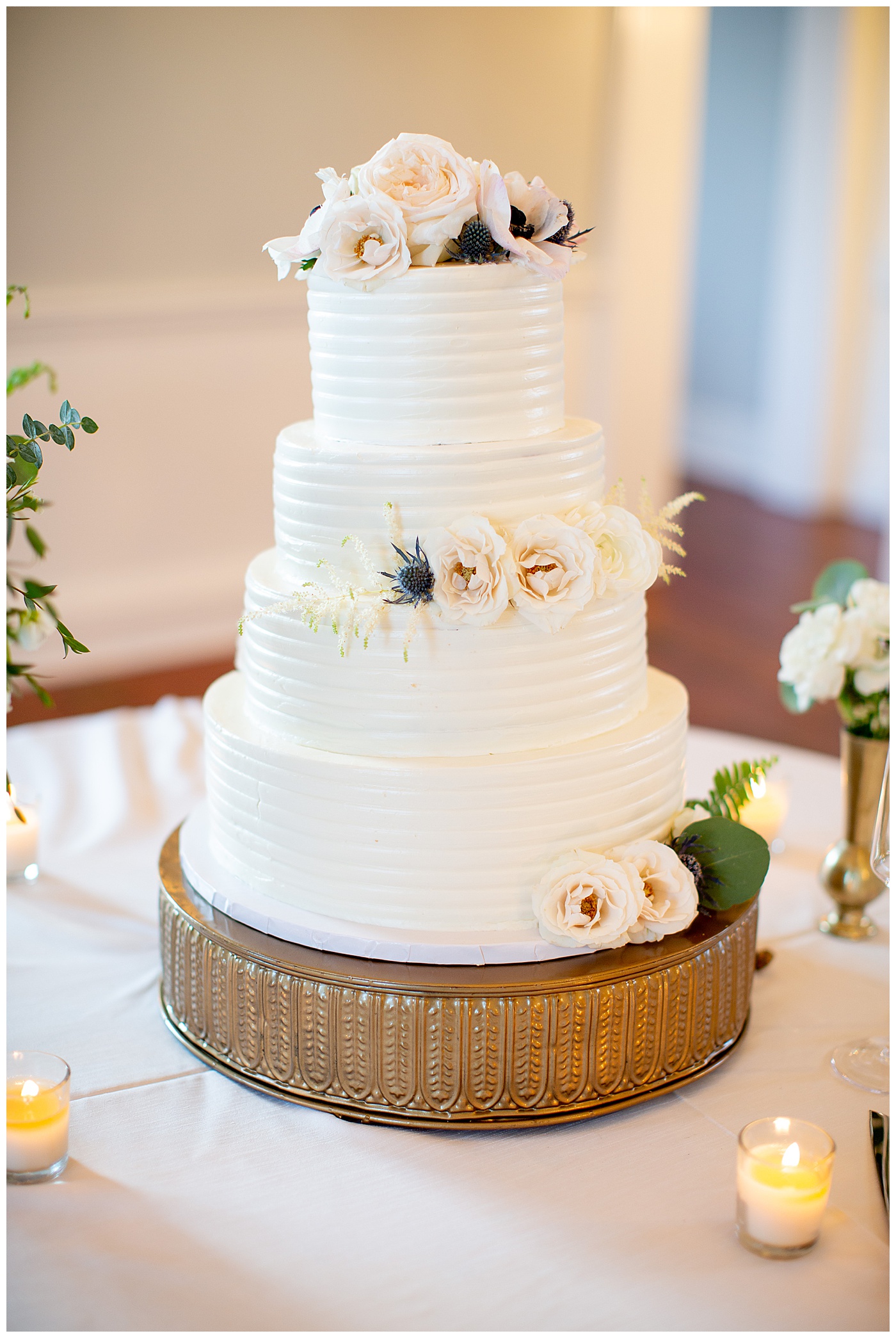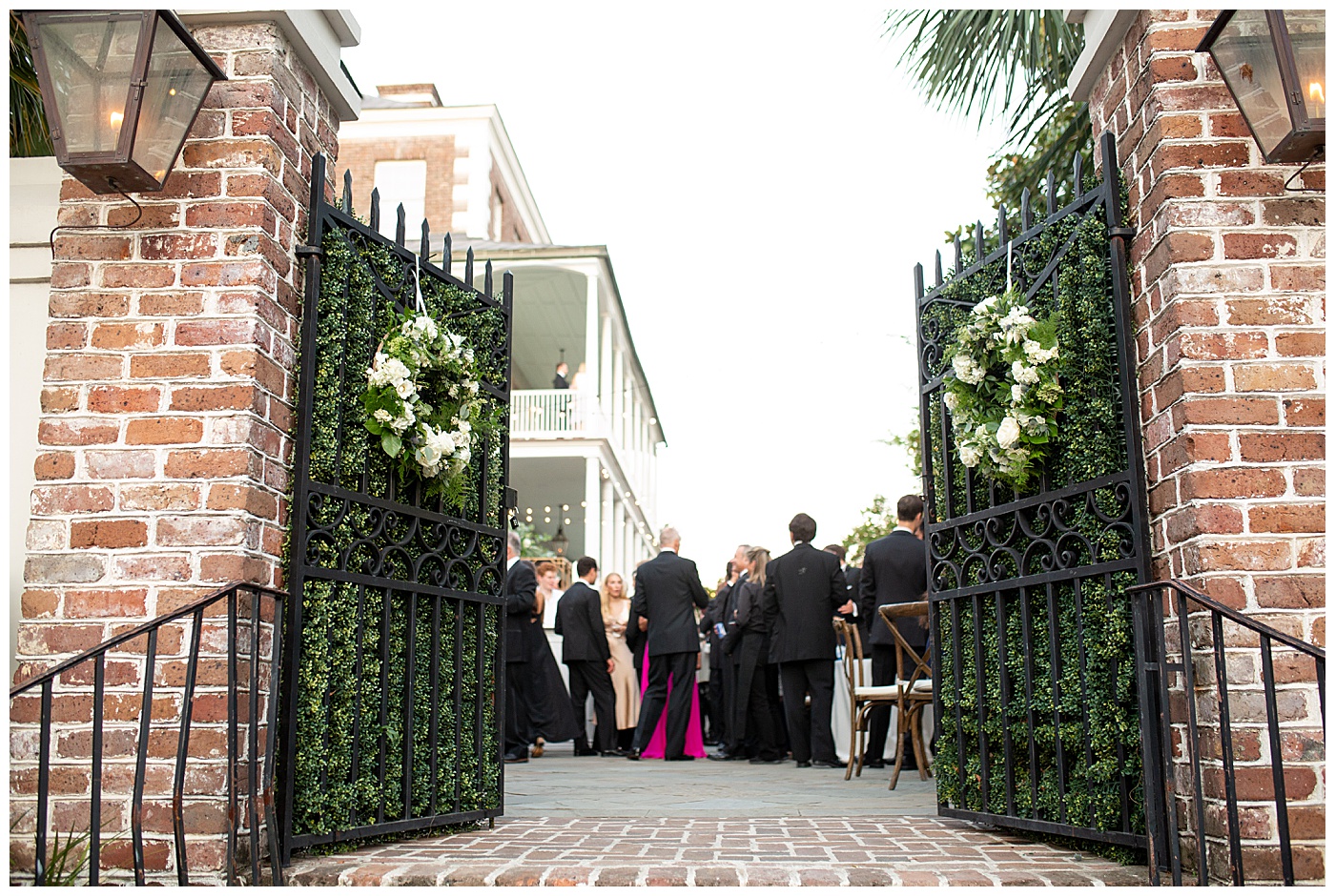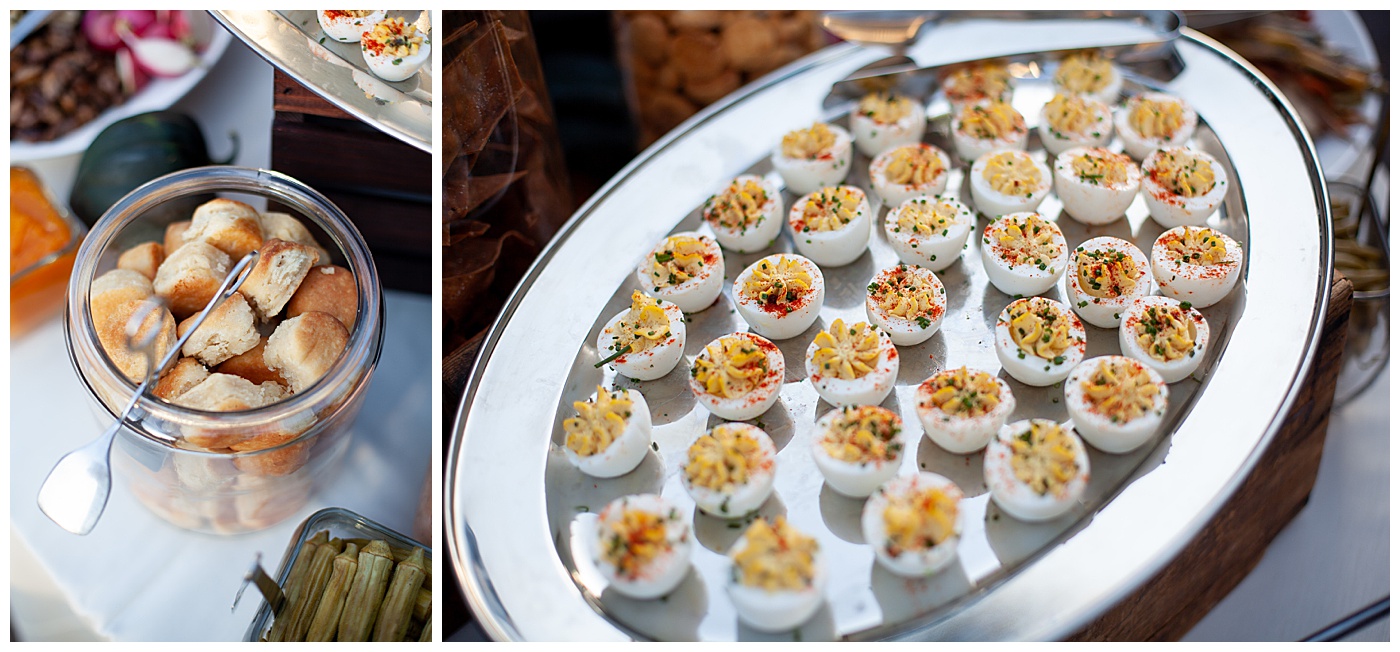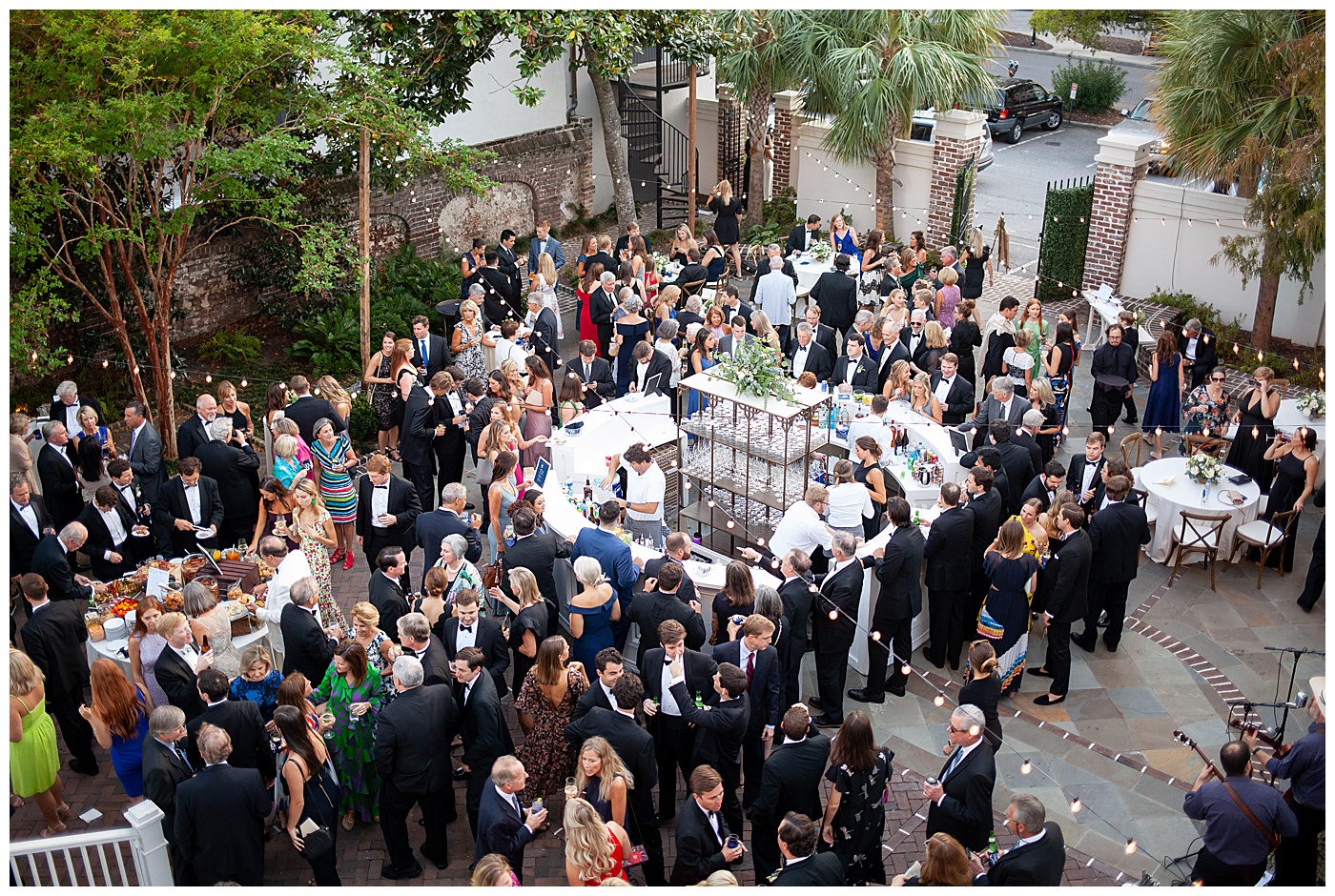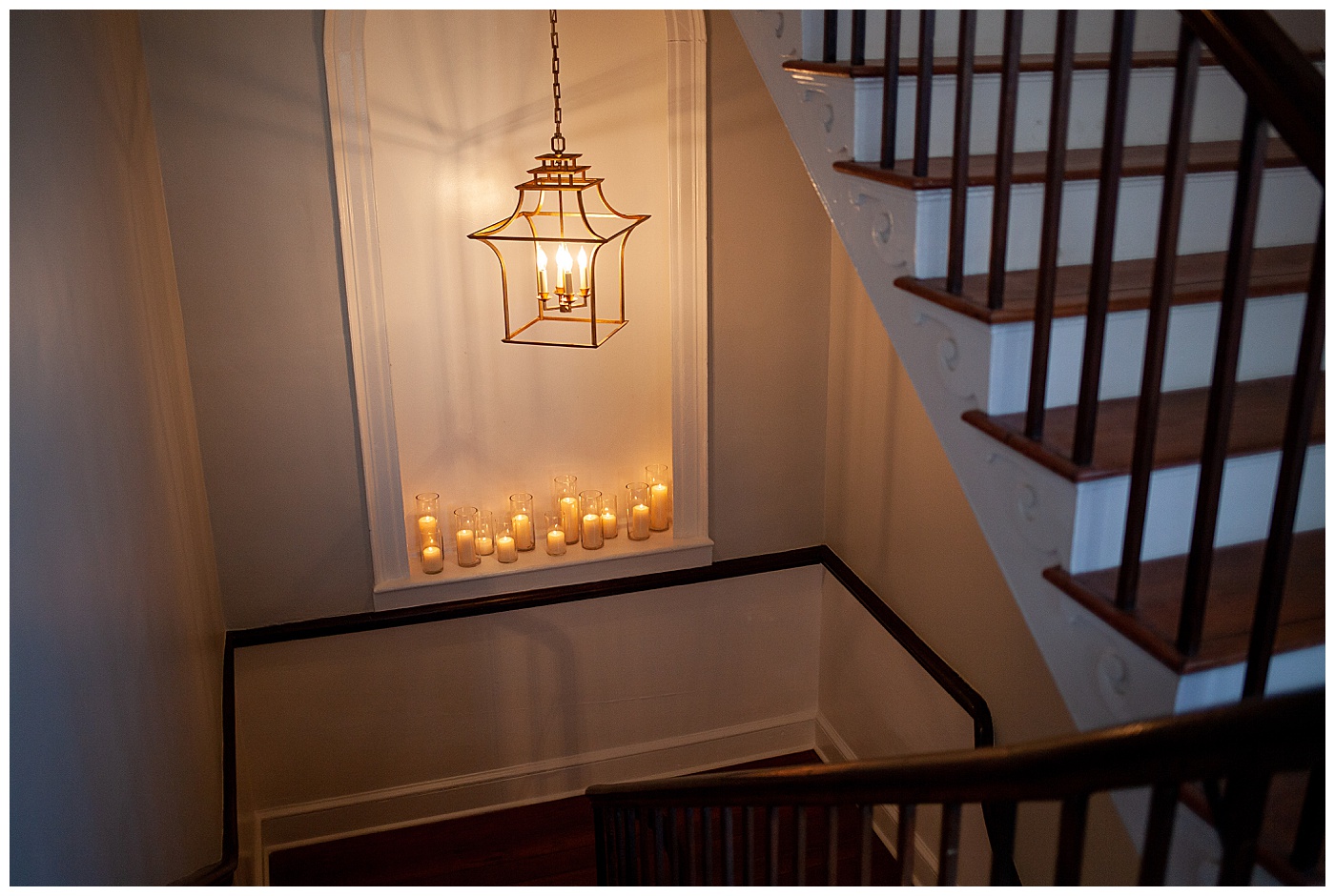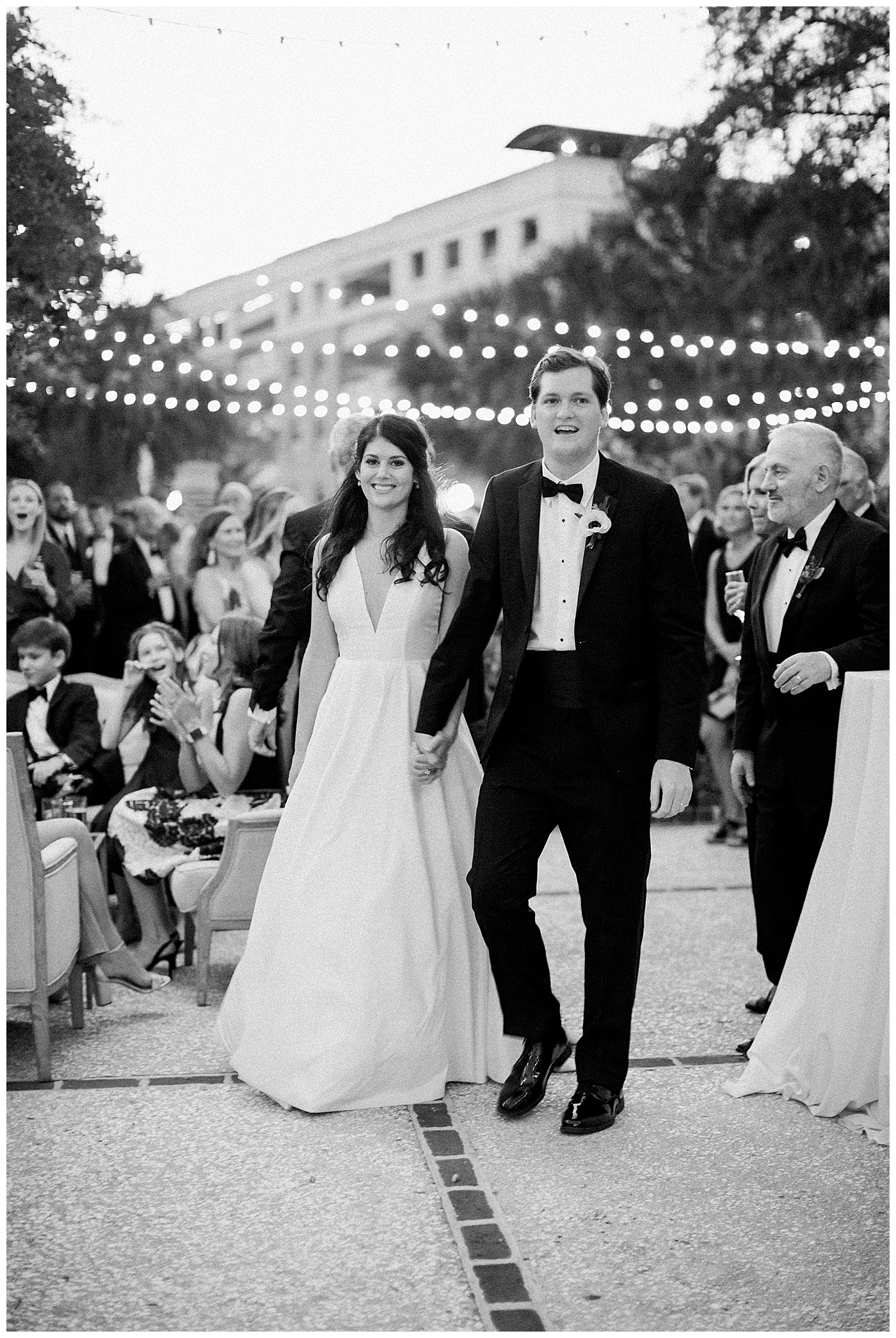 Photographer: Katherine Miles Jones | Ceremony Venue: St. Mary's Catholic Church | Reception Venue: The Gadsden House | Wedding Planner: Shea Colbert, Ooh Events! | Florist: Out of Hand | Stationary: One & Only Paper | Hair + Makeup: Lashes and Lace | Bridal Gown Designer: Jenny Yoo | Bridal Gown Boutique: Lovely Charleston | Bridesmaids' Dresses: Jenny Yoo from Bella Bridesmaids | Groom's/Groomsmen attire: Berlin's | Caterer: Salthouse | Custom Cookies: Lyddie's Cookies | Cake: Mirabelle Bakery | Wedding Bands: Croghan's | Transportation: Lowcountry Valet | Photobooth: Lowcountry Photo Booth | Bluegrass Band: Deep Drawl | Wedding Band: Mr. Potato Head
The post Sarah & Wilson | The Gadsden House appeared first on The Wedding Row.