A blind date gone right? Anna and Matt got lucky near the end of their senior year at a Penn State University Starbucks after a mutual college friend set the two up. Surprising both of them, as they'd always heard those blind date horror stories, they hit it off and continued to date long-distance for a little under two years. One sunny Saturday, Matt prepped a picnic and took his girl to Sandbridge Beach, Virginia. As soon as they neared the water, Matt got down on a knee and asked Anna to be his wife, with a picnic and surprise party to follow. Anna, from Cary, North Carolina, has always loved Charleston and knew it would be a picture-perfect place to start their new journey. The couple shed some light with us on their Big Day vision and uber cute engagement session with The Happy Bloom. 
The Dream Wedding
Anna: We are getting married at the Legare Waring House on May 23, 2020. We are envisioning a classic, southern wedding with HomeTeam BBQ (the best!) so all of our Northern friends can get a taste of the South. Matt and I are so excited for all of our family and friends to be there and celebrate with us on our Big Day.
Downtown E-Session Advice
Anna: Make sure you try on all of your outfits before committing! We kept it simple and classic with no bold colors or prints. Have a few ideas in mind of what you want and share it with your photographer! Lastly, enjoy the day together! It's such a fun and unique experience.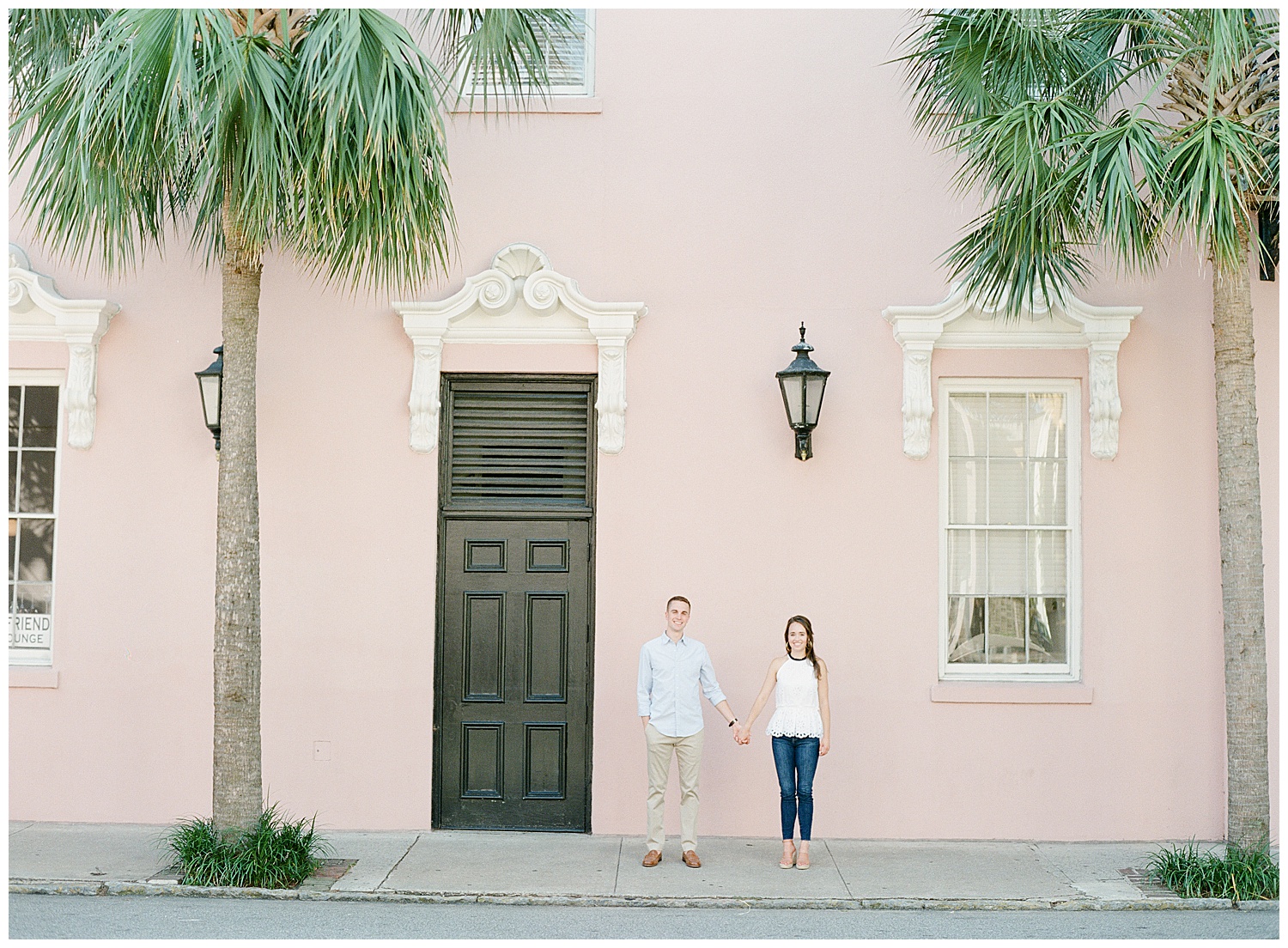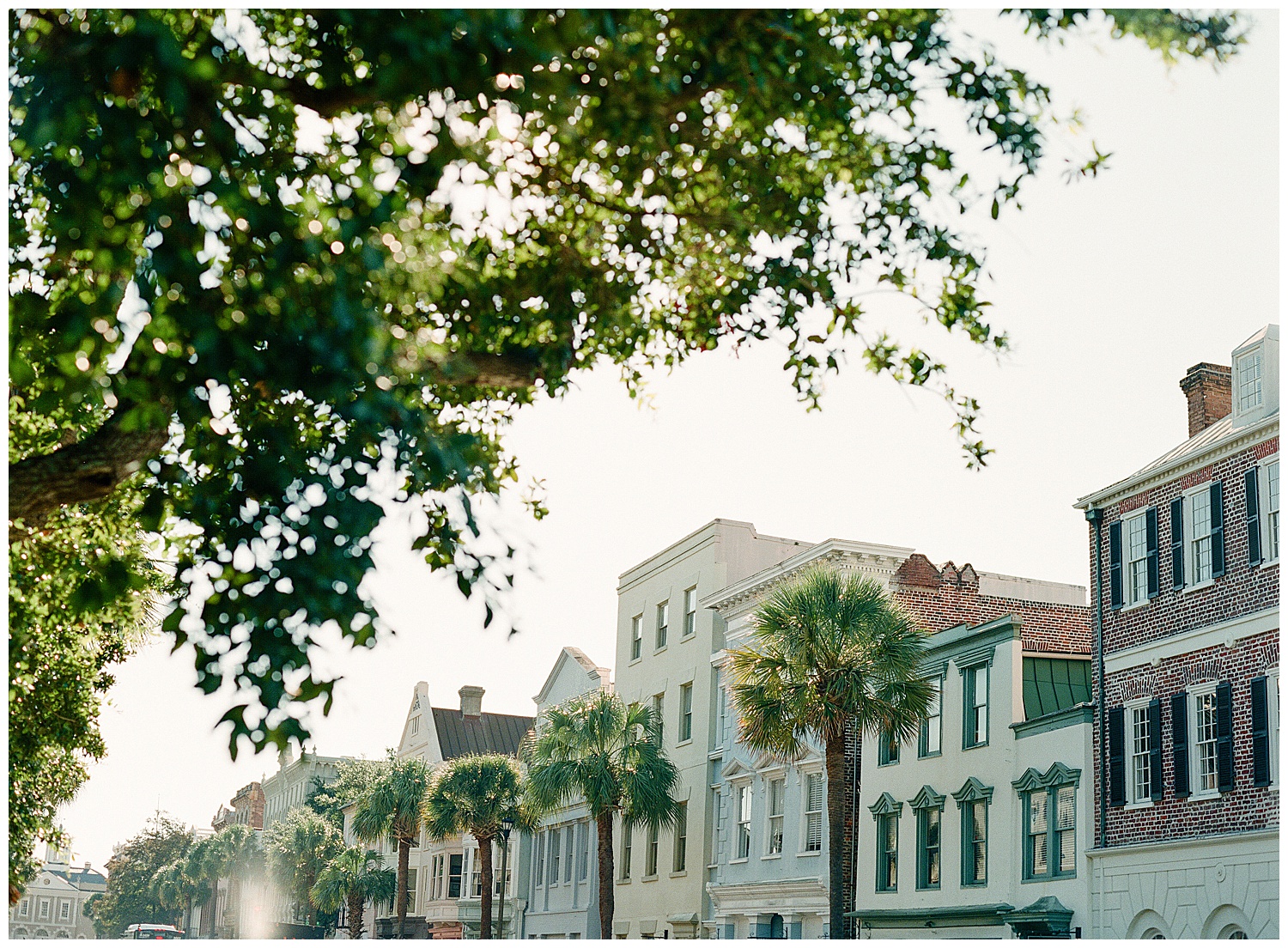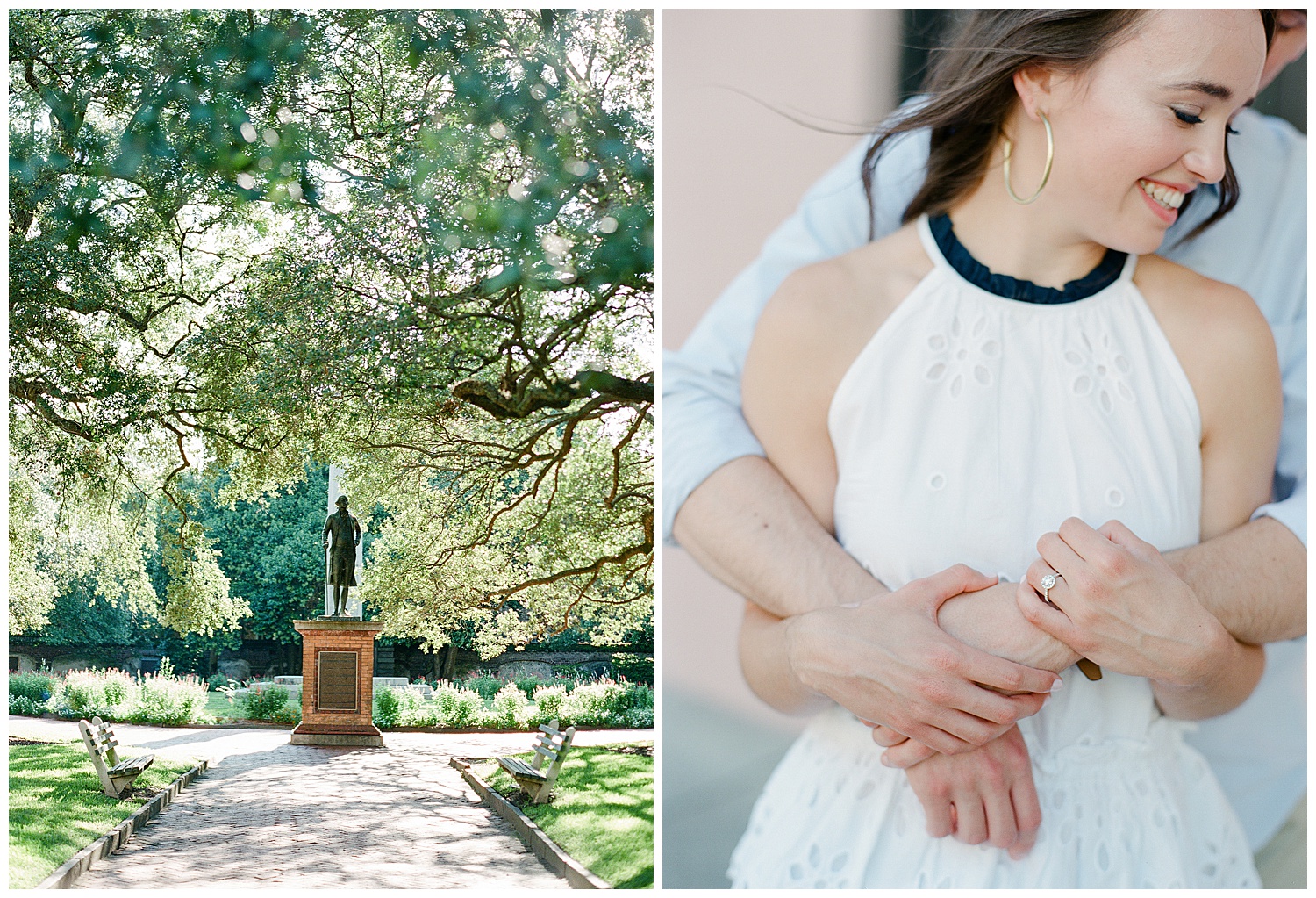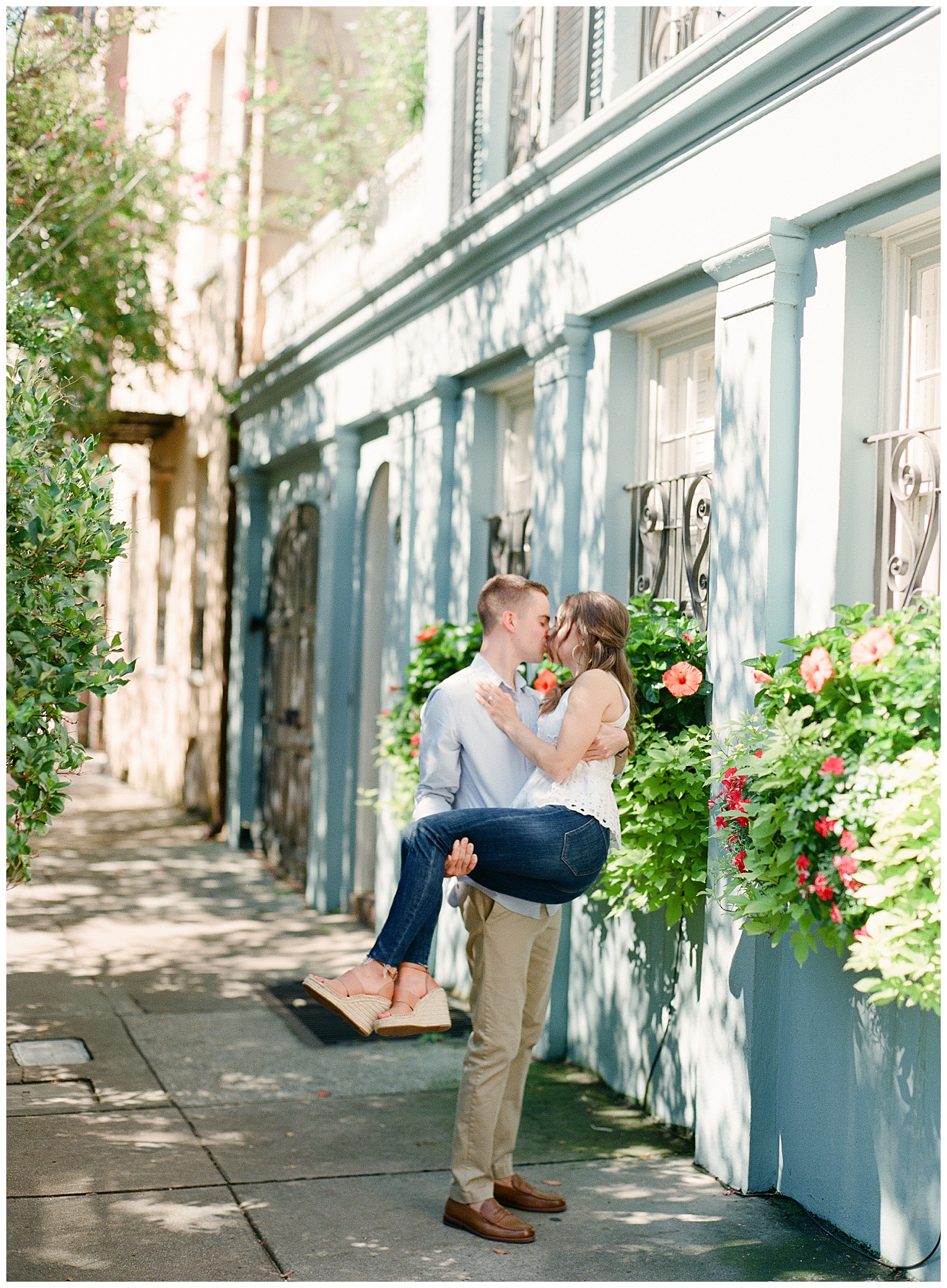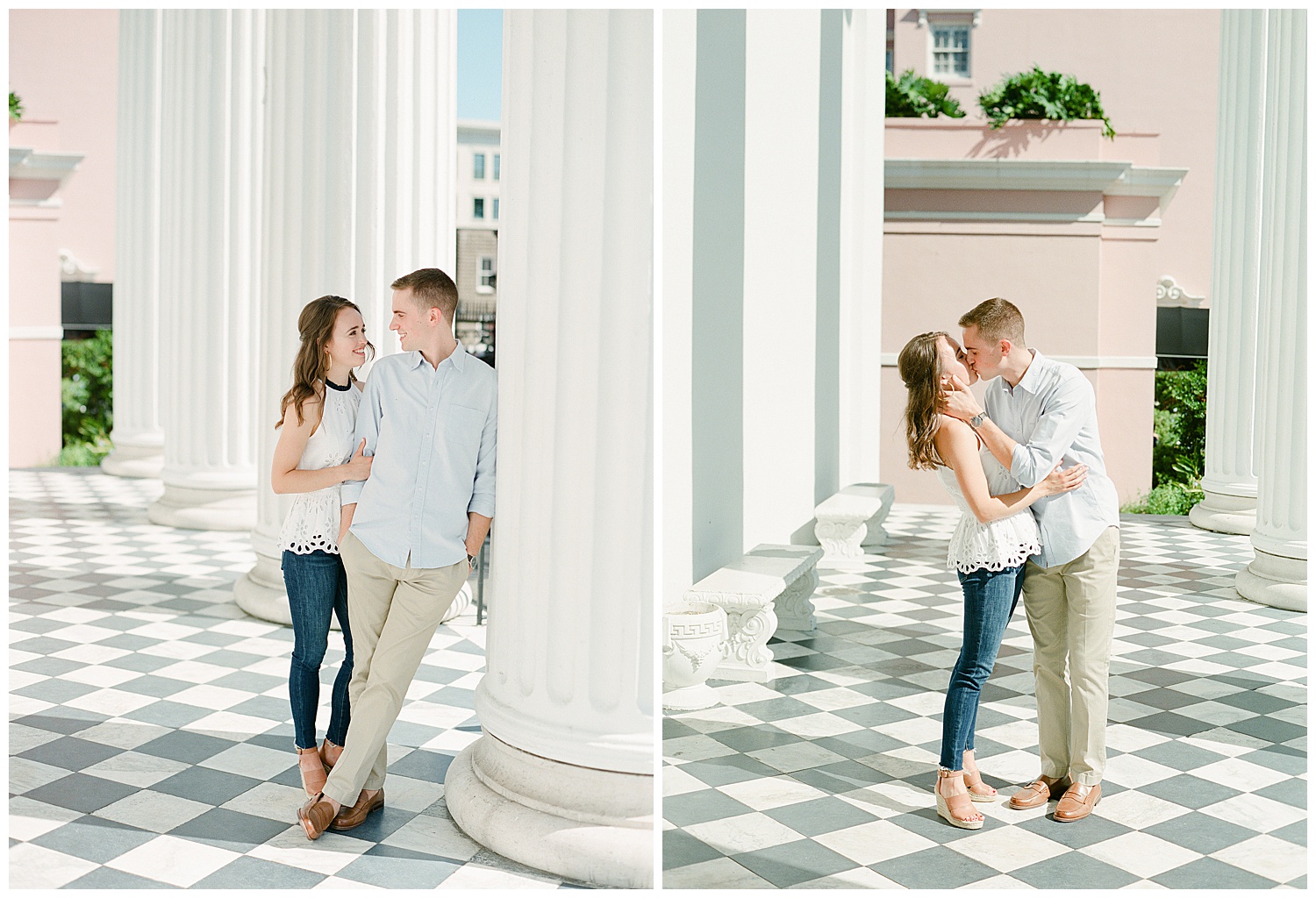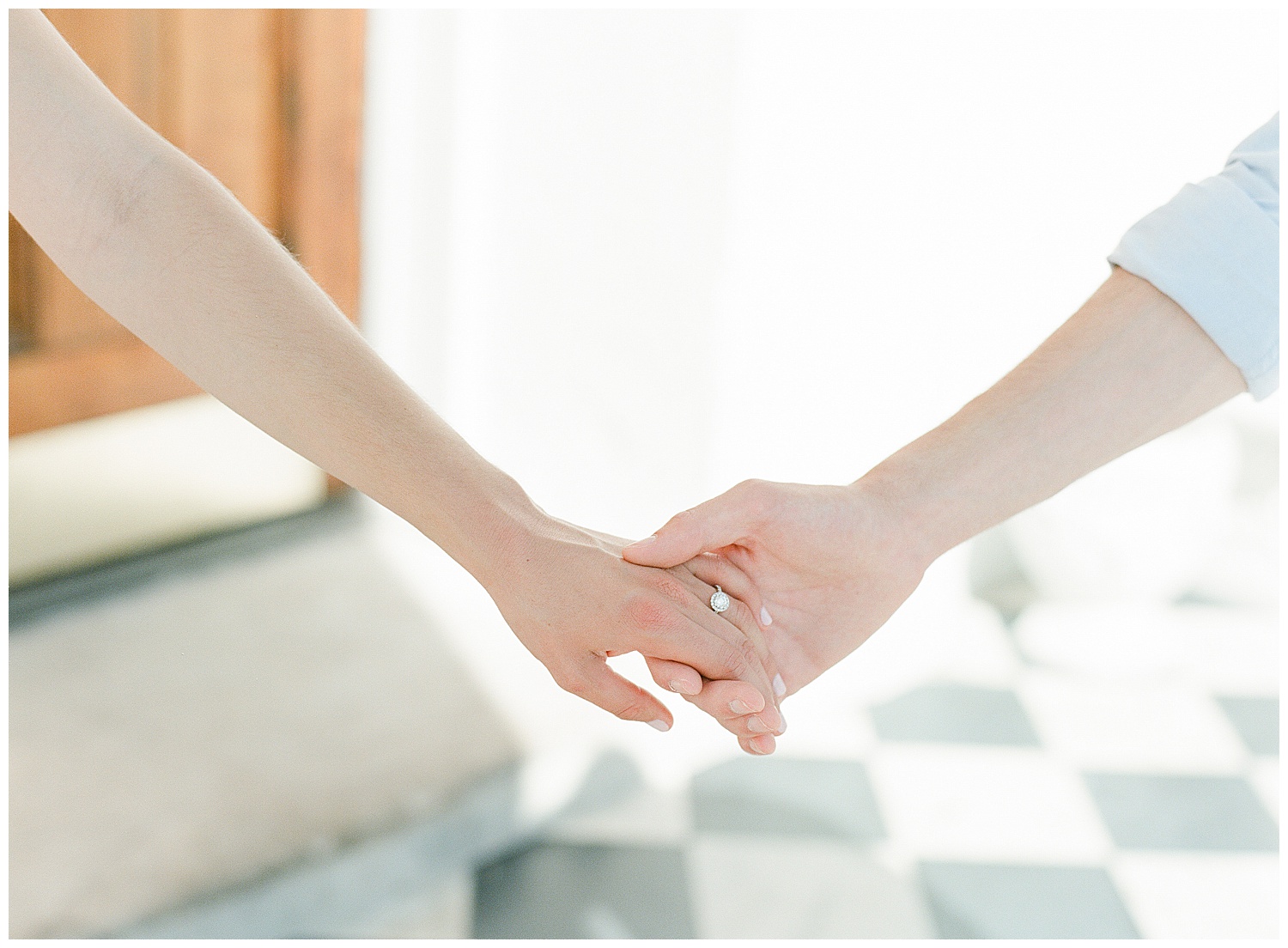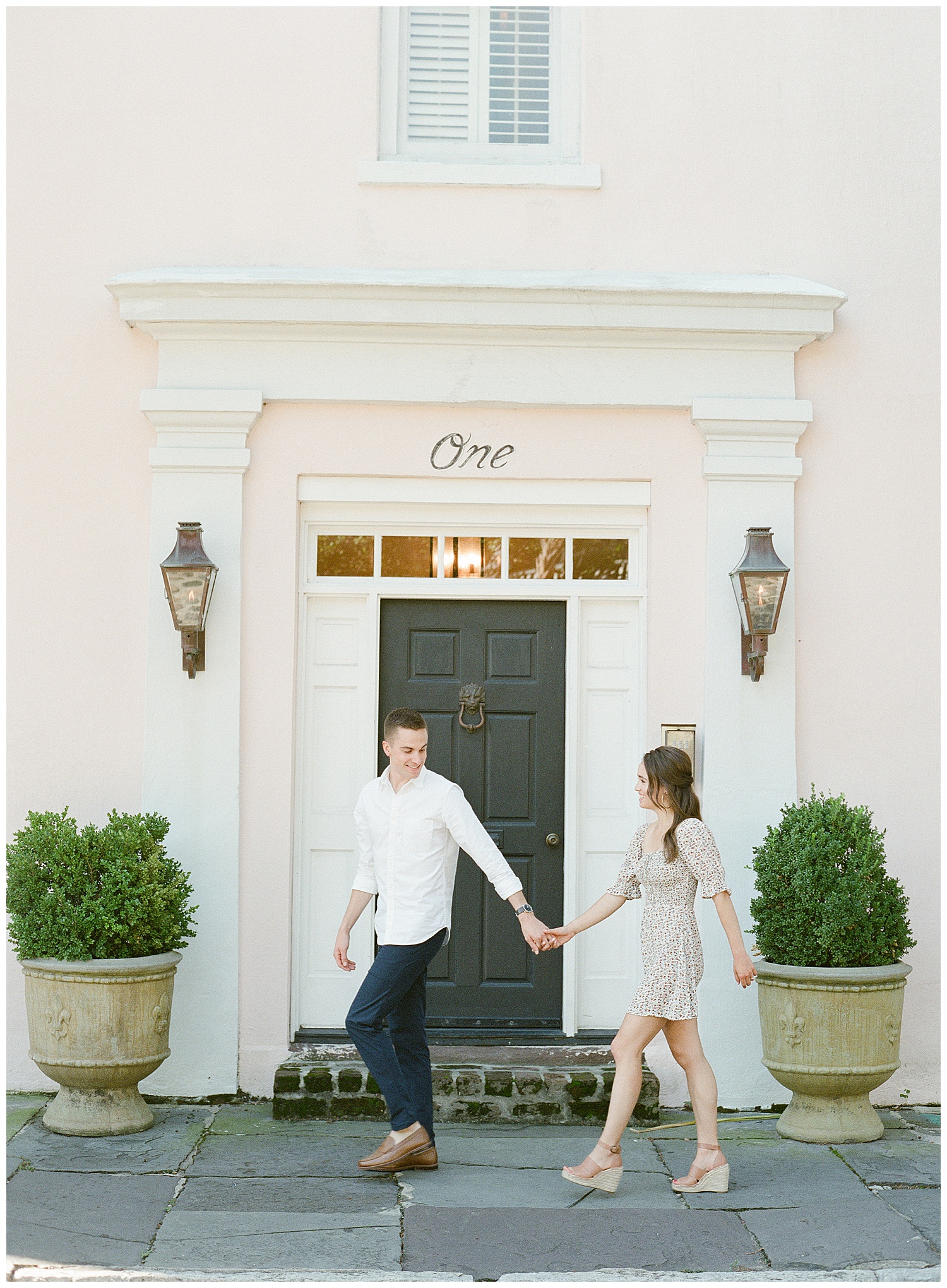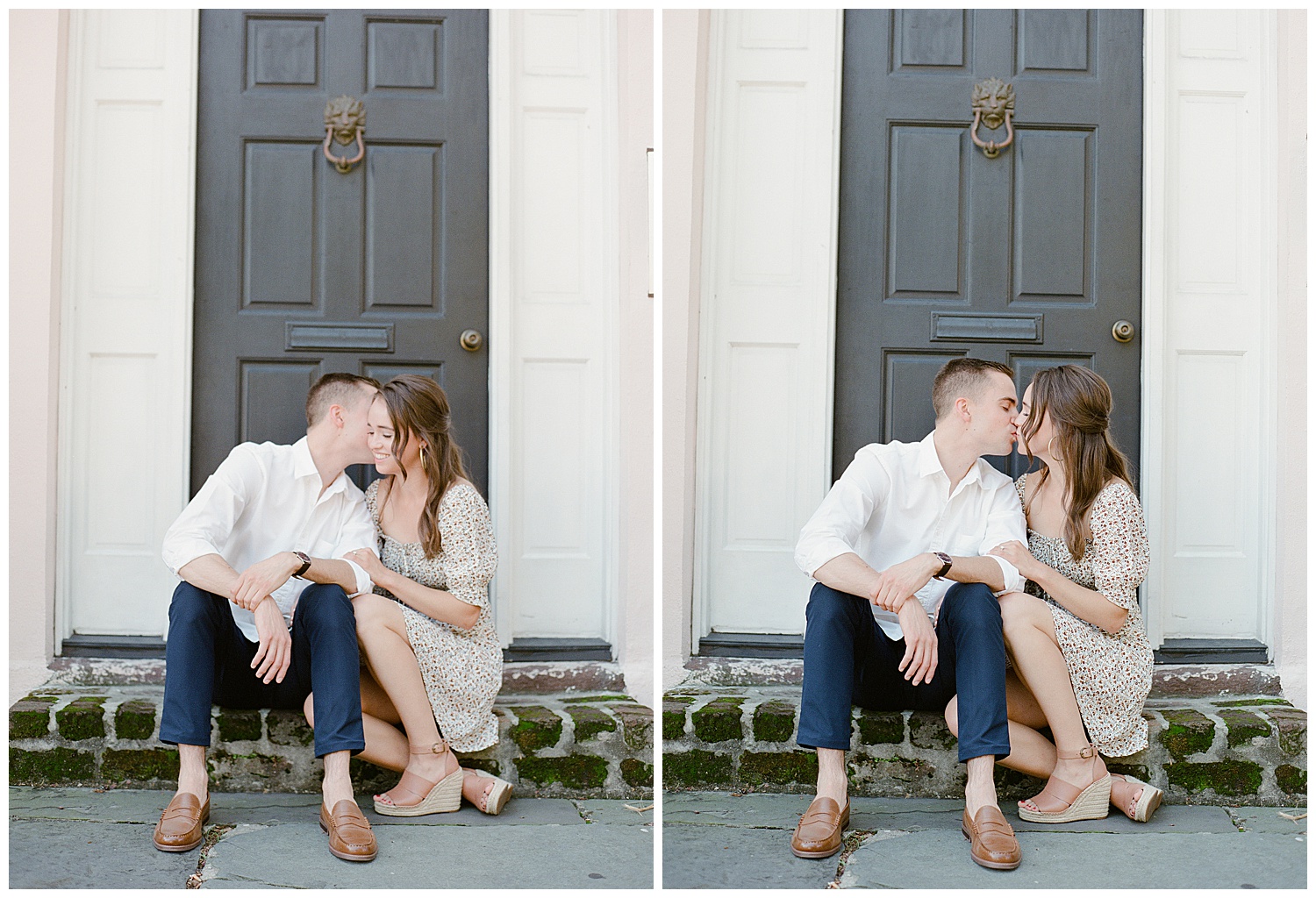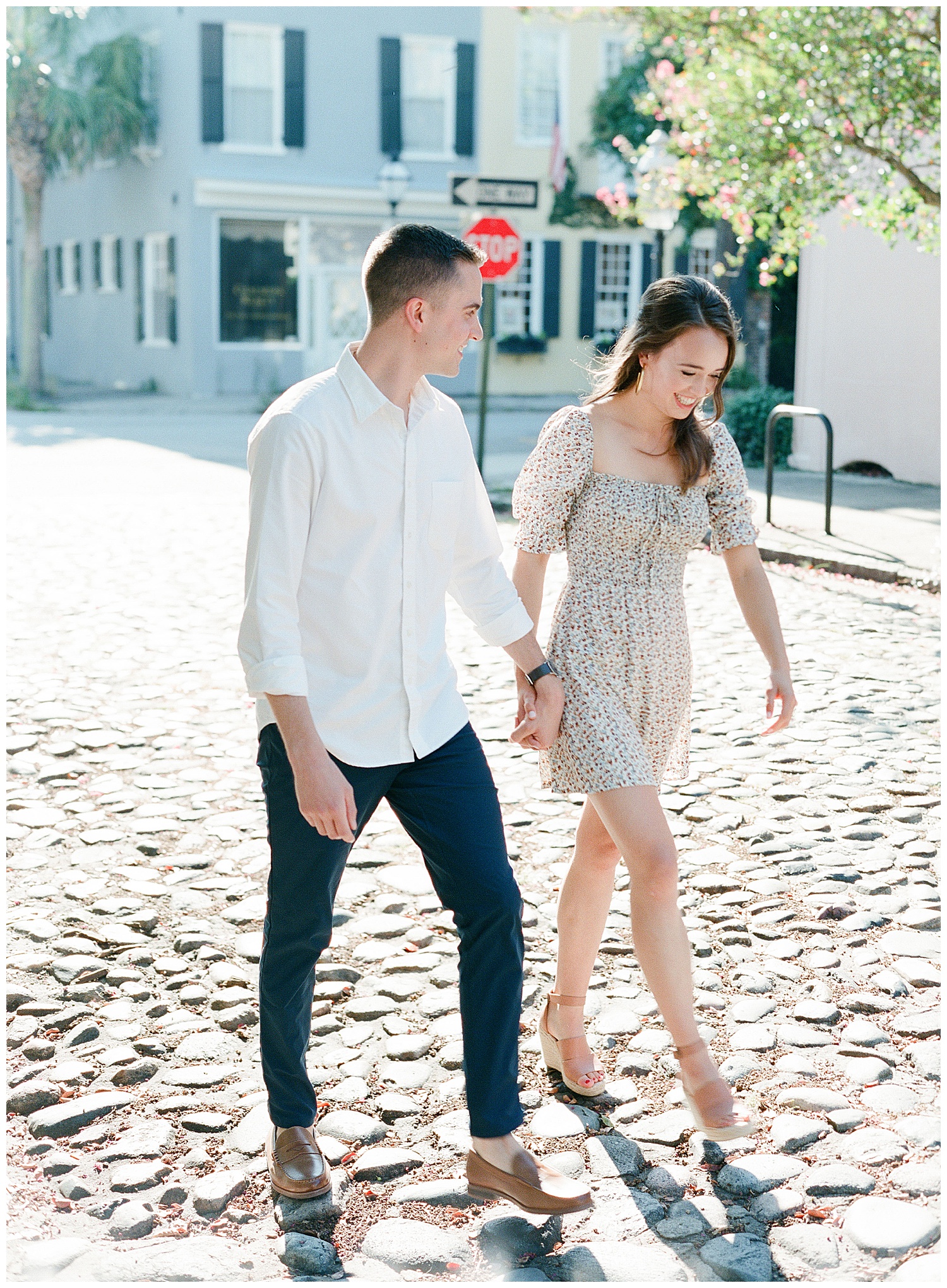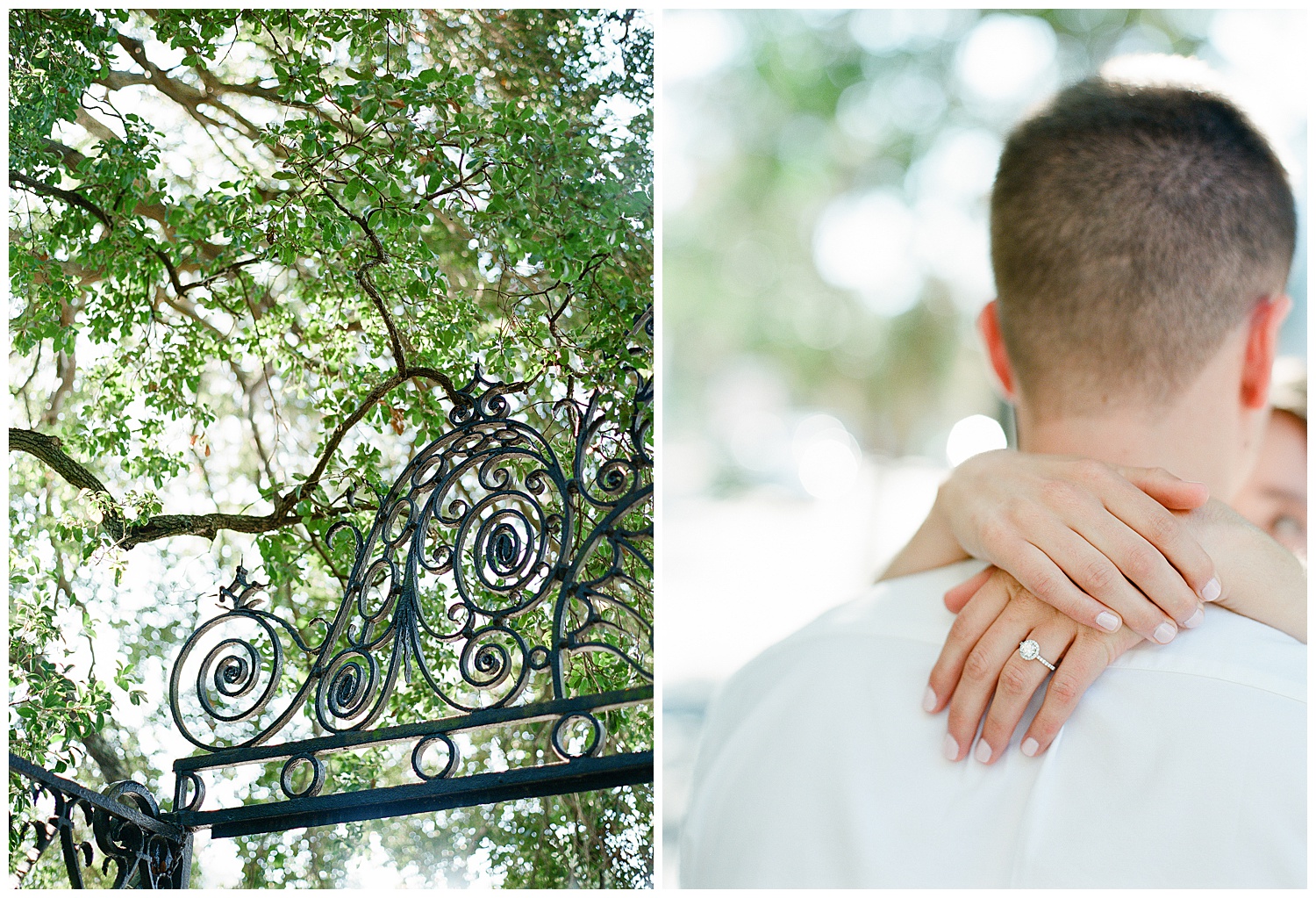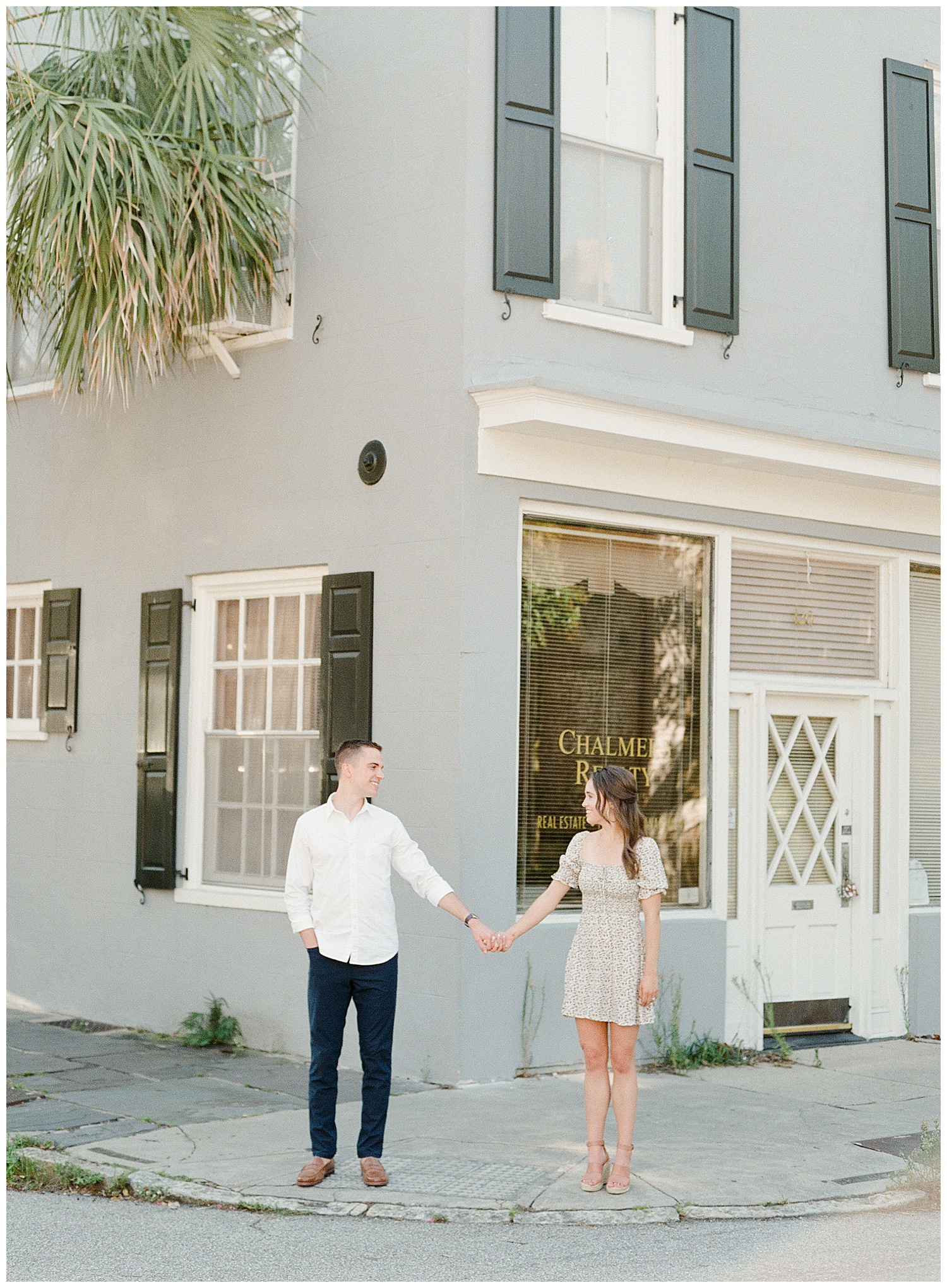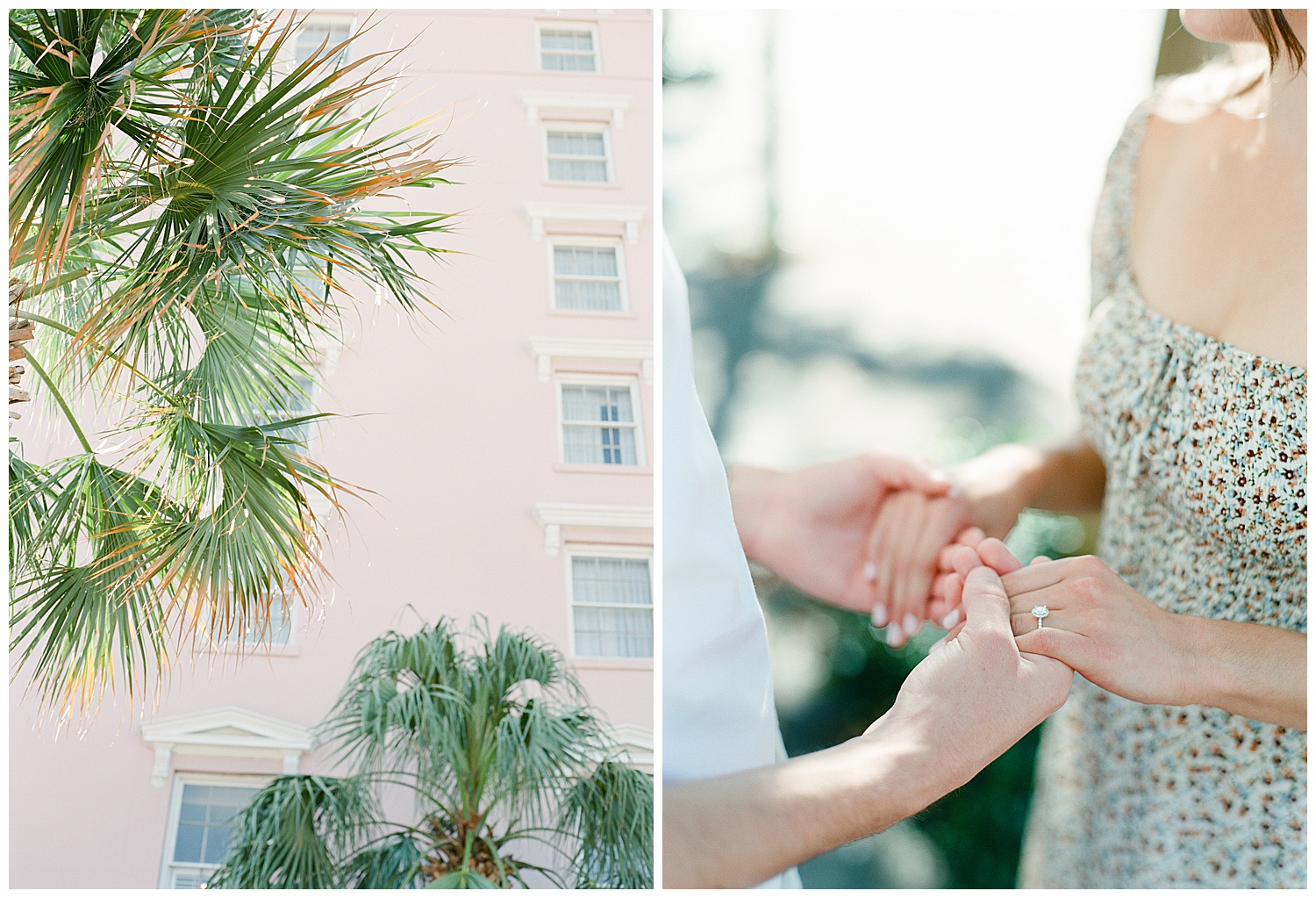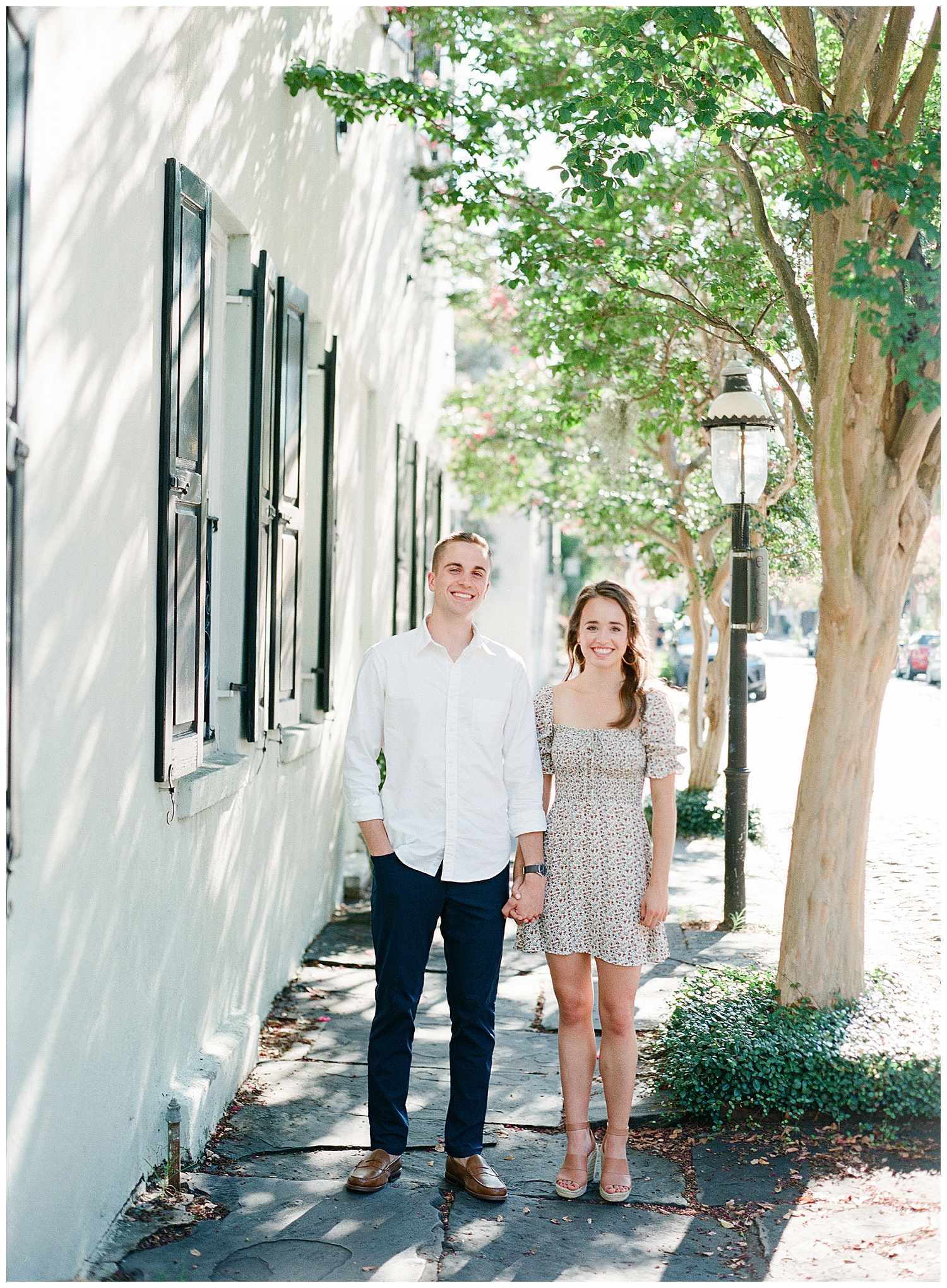 Photography: The Happy Bloom