Five years ago, Anna just happened to sit right behind Ian while both were in Savannah, Georgia, at pharmacy school. Soon after, he asked her to a wedding as his plus-one, and they had a grand old time … and shared a first kiss, which apparently sealed the deal. Together, they graduated pharmacy school, moved to Greeneville, South Carolina, and started travelling together.
And that brings us right to "The City of Love." (Paris, y'all!)
Atop Paris's charming Montemartre sits the magnificent Sacré-Cœur (Sacred Heart) Basilica, a site that millions of tourists visit annually to declare their love by securing locks with initials on the railings around the church's perimeter. While visiting, Ian and Anna stood amid hundreds of tourists at dusk one evening to watch the city below flicker to life, one light at a time. At that magical moment, Ian dropped to one knee and asked Anna to be his wife. Anna, of course, accepted.
Which brings us to the Holy City.
In June, Anna and Ian will wed at Middleton Place surrounded by stunning gardens and beloved family and friends. For their engagement photo shoot in Charleston, photographer Ava Moore brought them to classic downtown spots: Washington Square, cobblestoned Chalmers Street, The Battery, and White Point Garden. Their pups, Milo and Millie, even made an appearance. Ian says of the engagement session, "Neither one of us had any experience taking pictures with a photographer, but Ava is a professional with a capital 'P.' We loved the entire experience."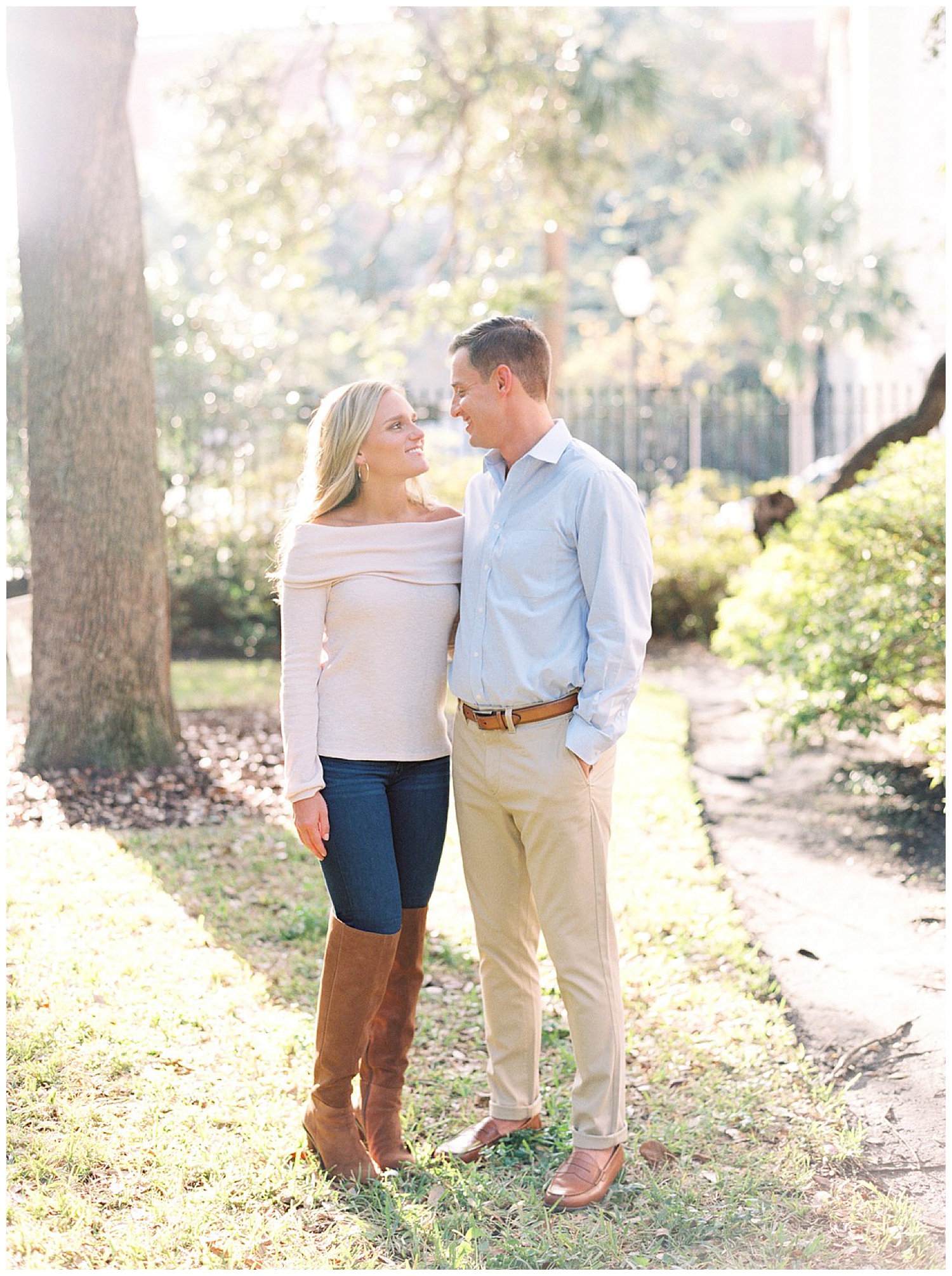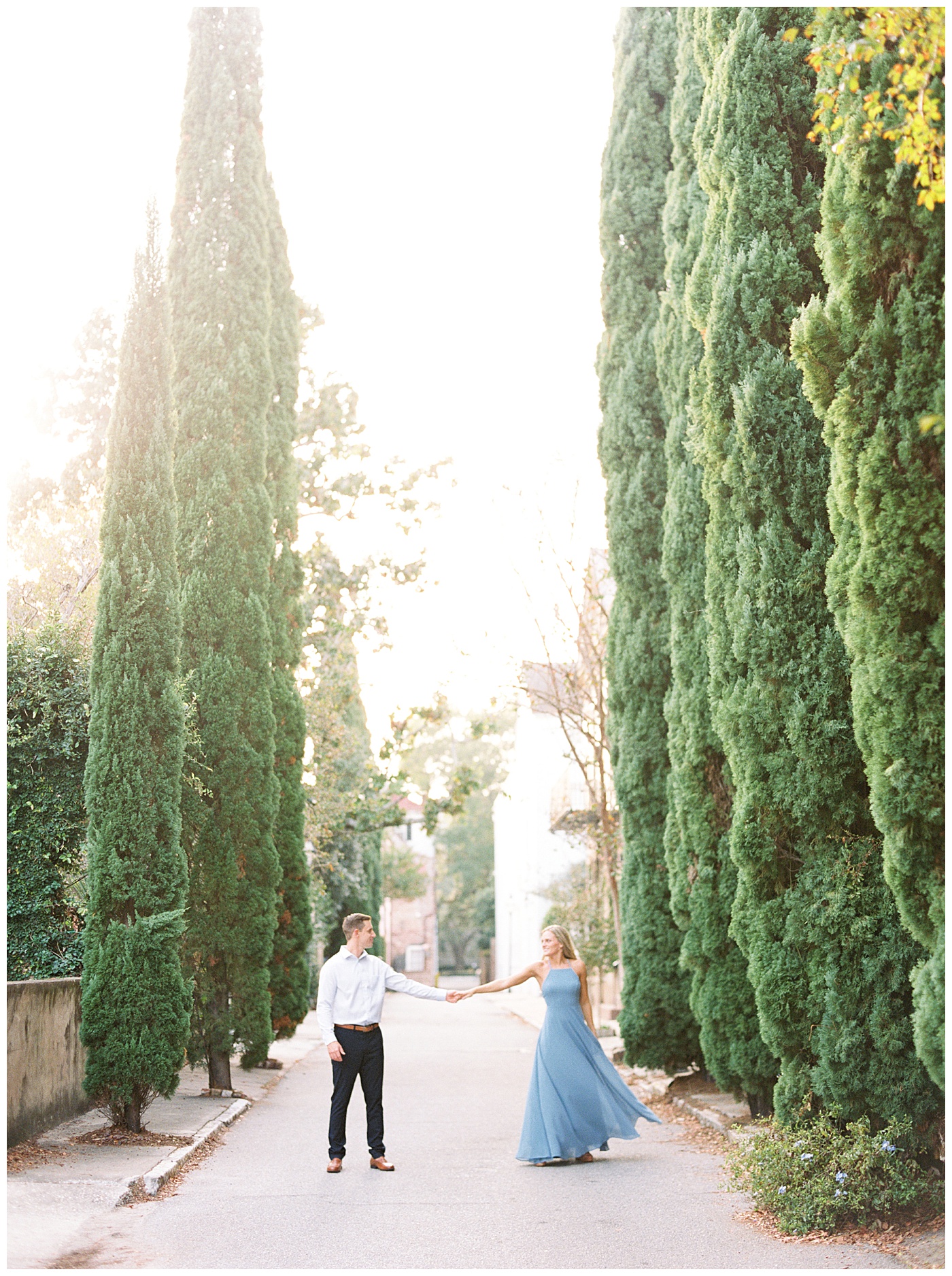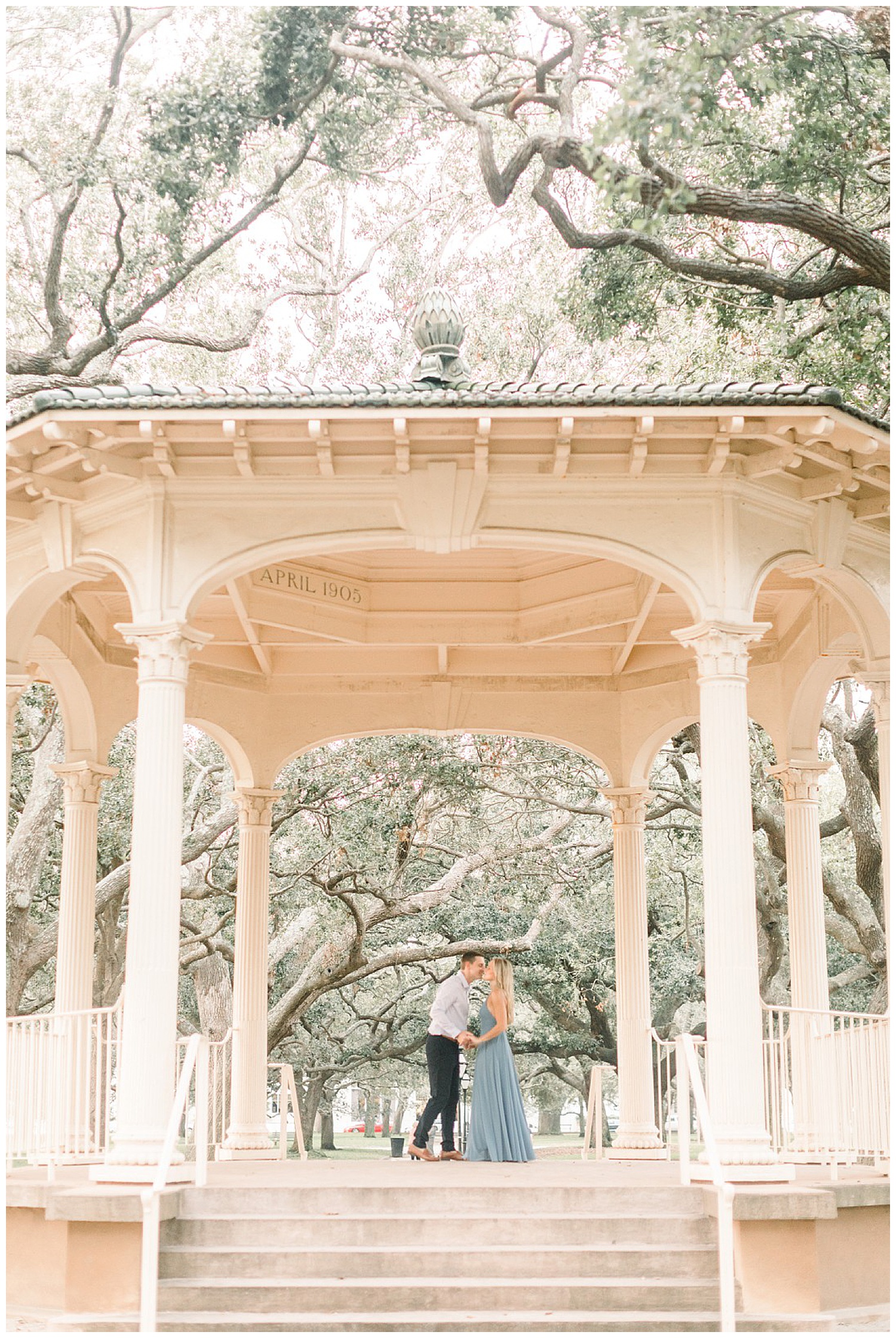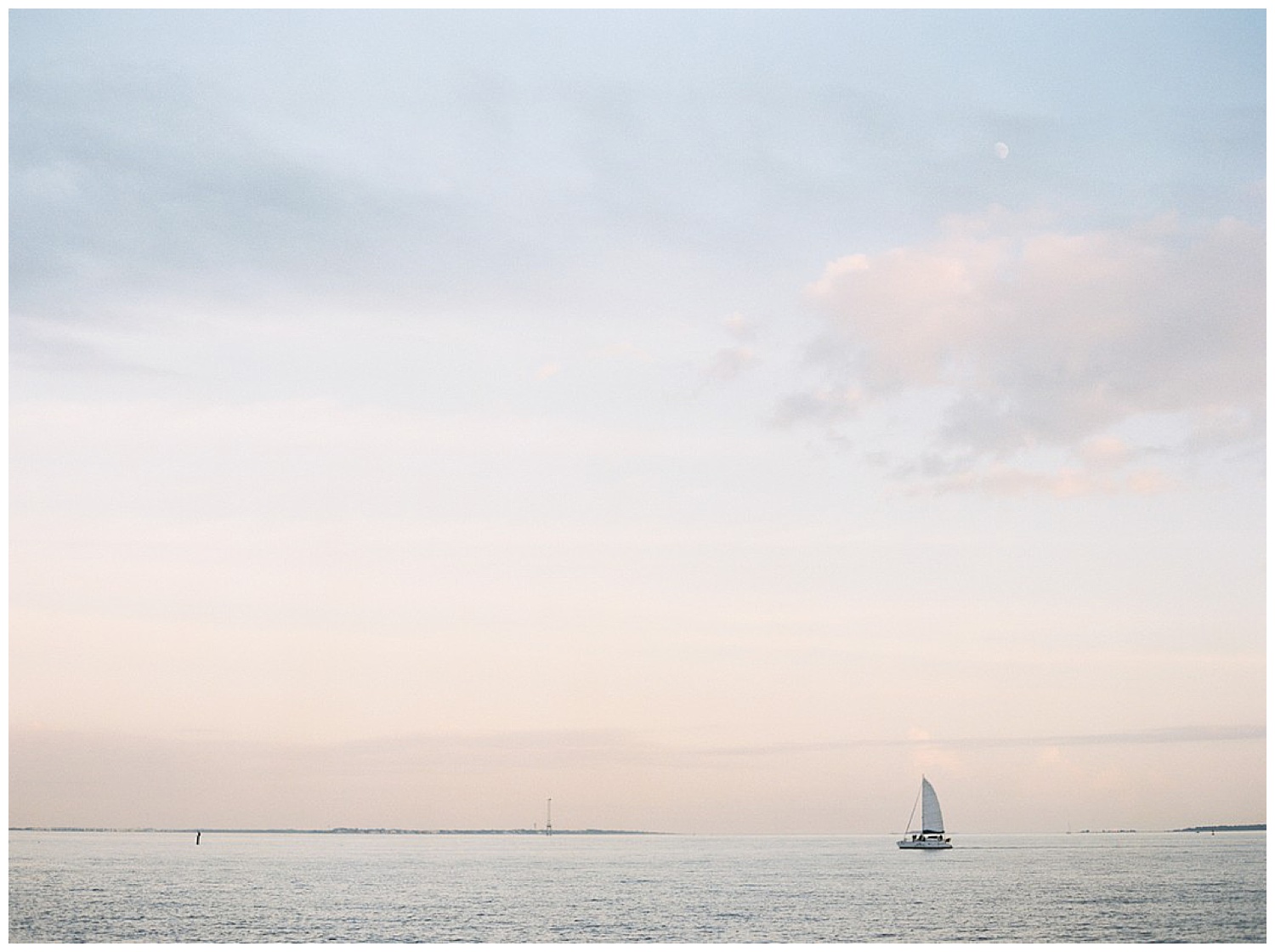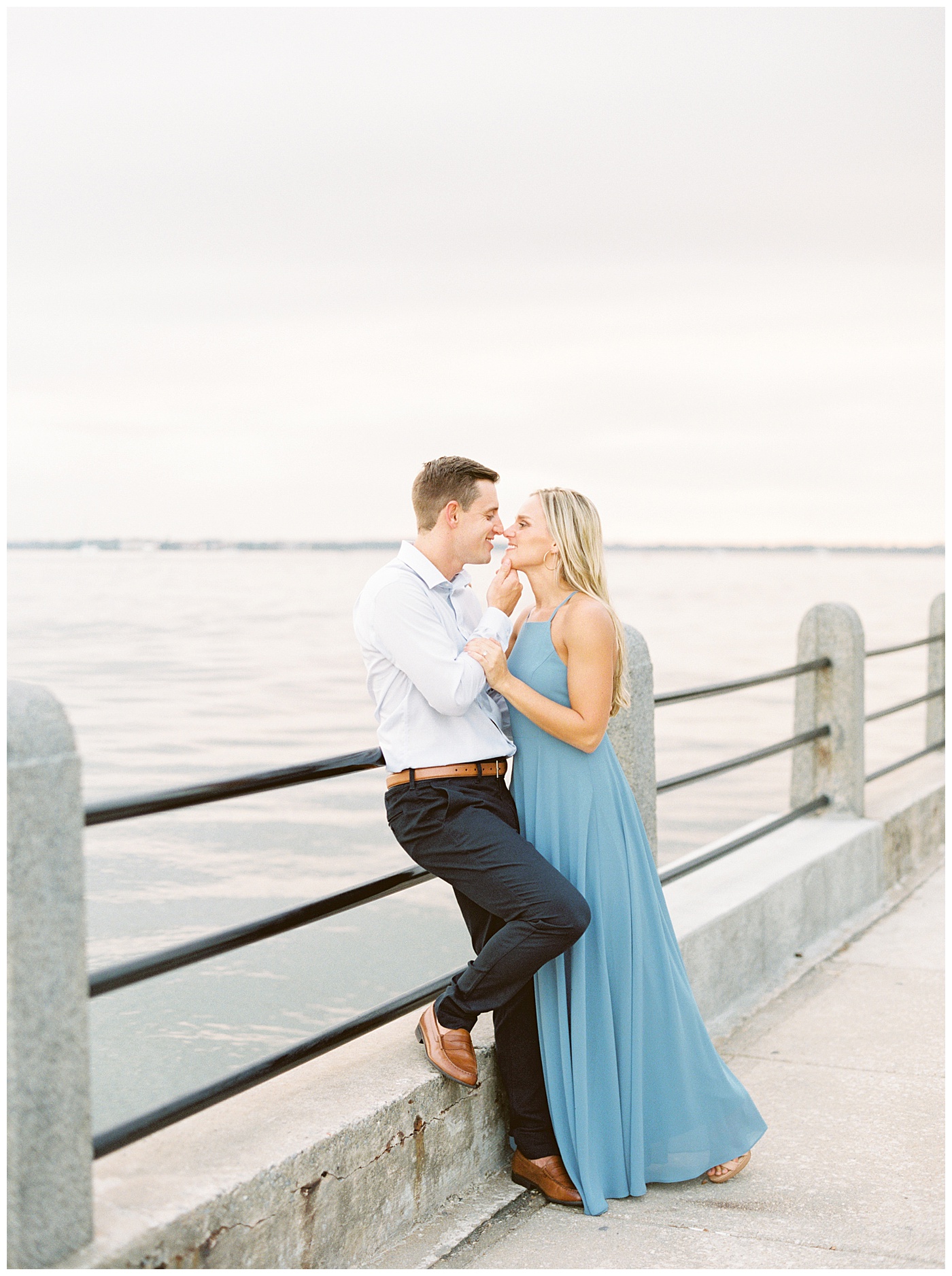 Images: Ava Moore Photography
The post Anna & Ian | Engagement Session appeared first on The Wedding Row.