Sometimes you look at a complete stranger's wedding photos and feel sadness at the fact that you weren't guests at their incredible event. Welcome to such a fête! Before we trigger FOMO … introductions. Stacy and Hudson met in Boston and had a courtship filled with weekend getaways. One such trip to visit Stacy's folks on Isle of Palms turned into the ideal proposal opportunity. Our couple had a ritual of early morning beach walks during family visits, but such didn't normally include Hudson down on one knee and a photographer on standby. Stacy reports genuine shock (a difficult feat) and a happy celebration following her big "yes!" Charleston held obvious significance, and Lowndes Grove won them over with oak trees and a picturesque setting on the Ashley River. "We treated this event as though we were welcoming our guests to our home for a delicious meal and party," says Stacy. And, oh my, what a combination of breathtaking sophistication and downright fun. On one hand, we have the stained-glass window ceremony chapel, tasteful magnolia and hydrangea florals, and a jazz quartet for cocktail hour. On the other hand, we're talking a killer bourbon and cigar bar down by the water, epic dance floor action, and late-night bites based on cuisine from their respective areas (who can say no to Philly pretzels or New Orleans beignets?). Most importantly, we have a bride and groom clearly having the very best day of their lives. Sigh … at least the rest of us can enjoy the photos.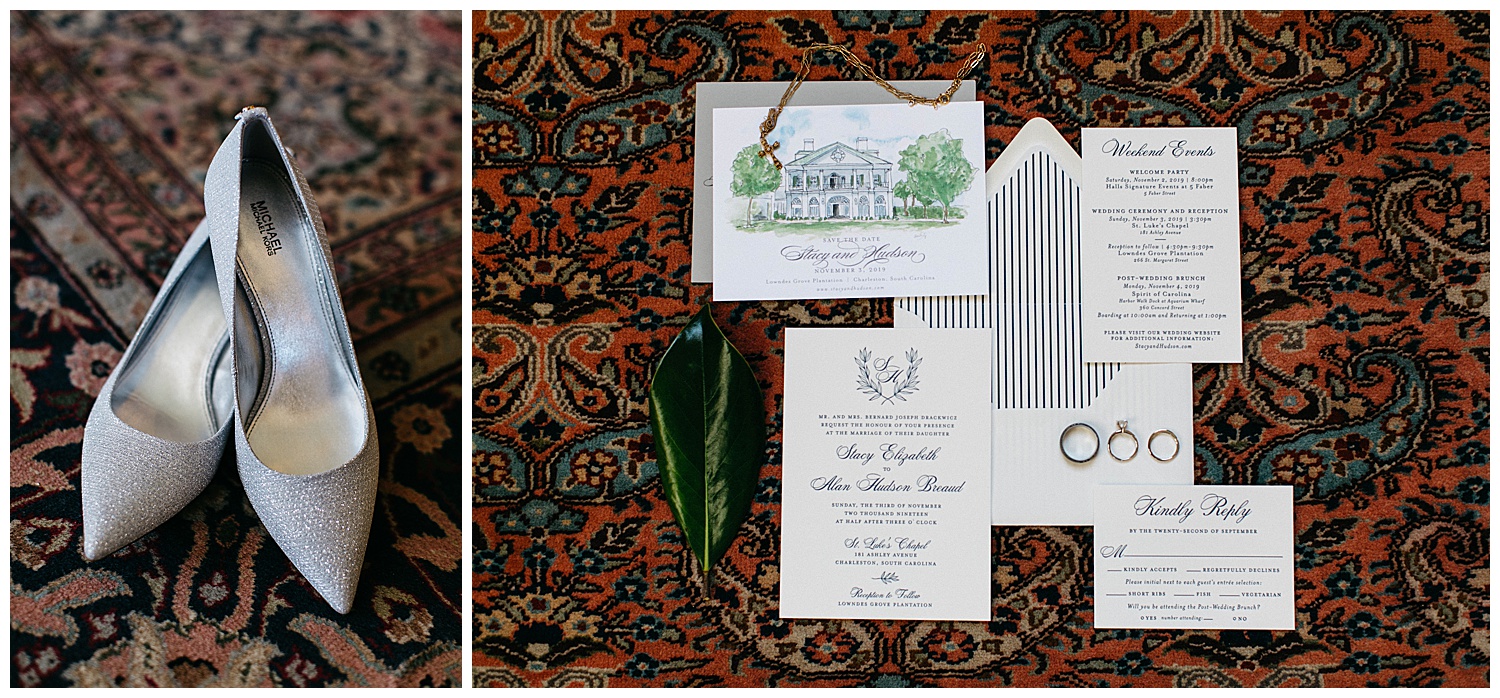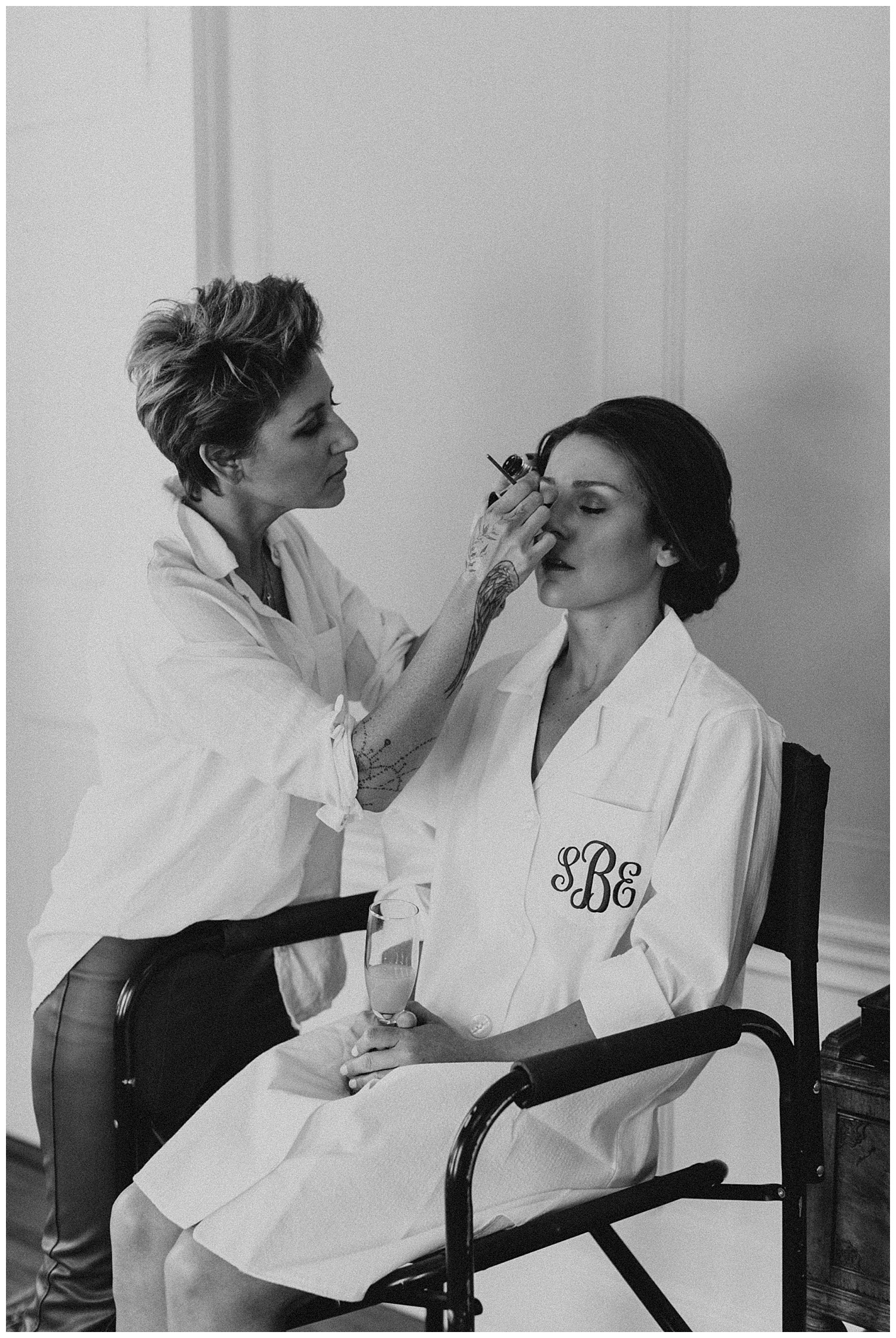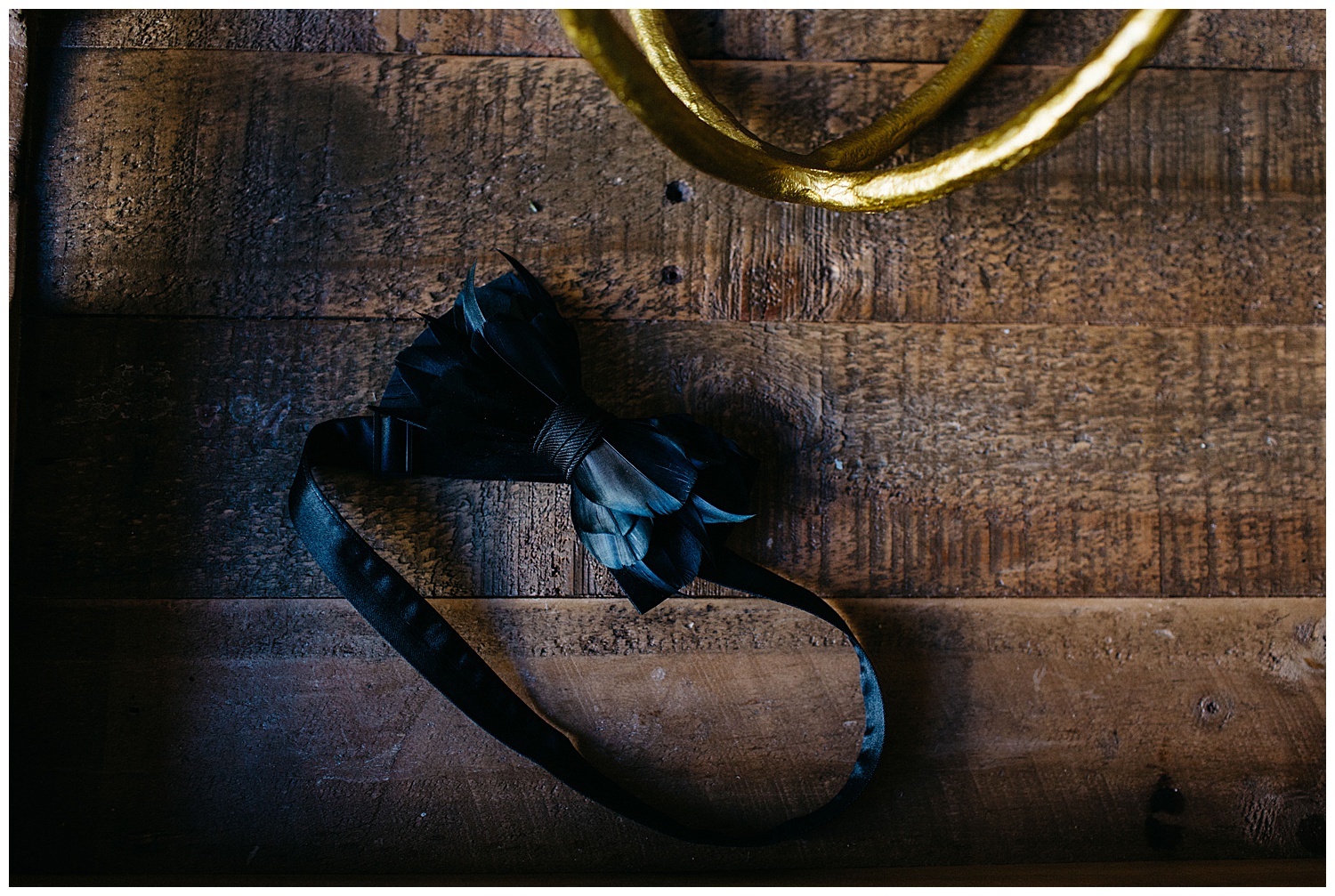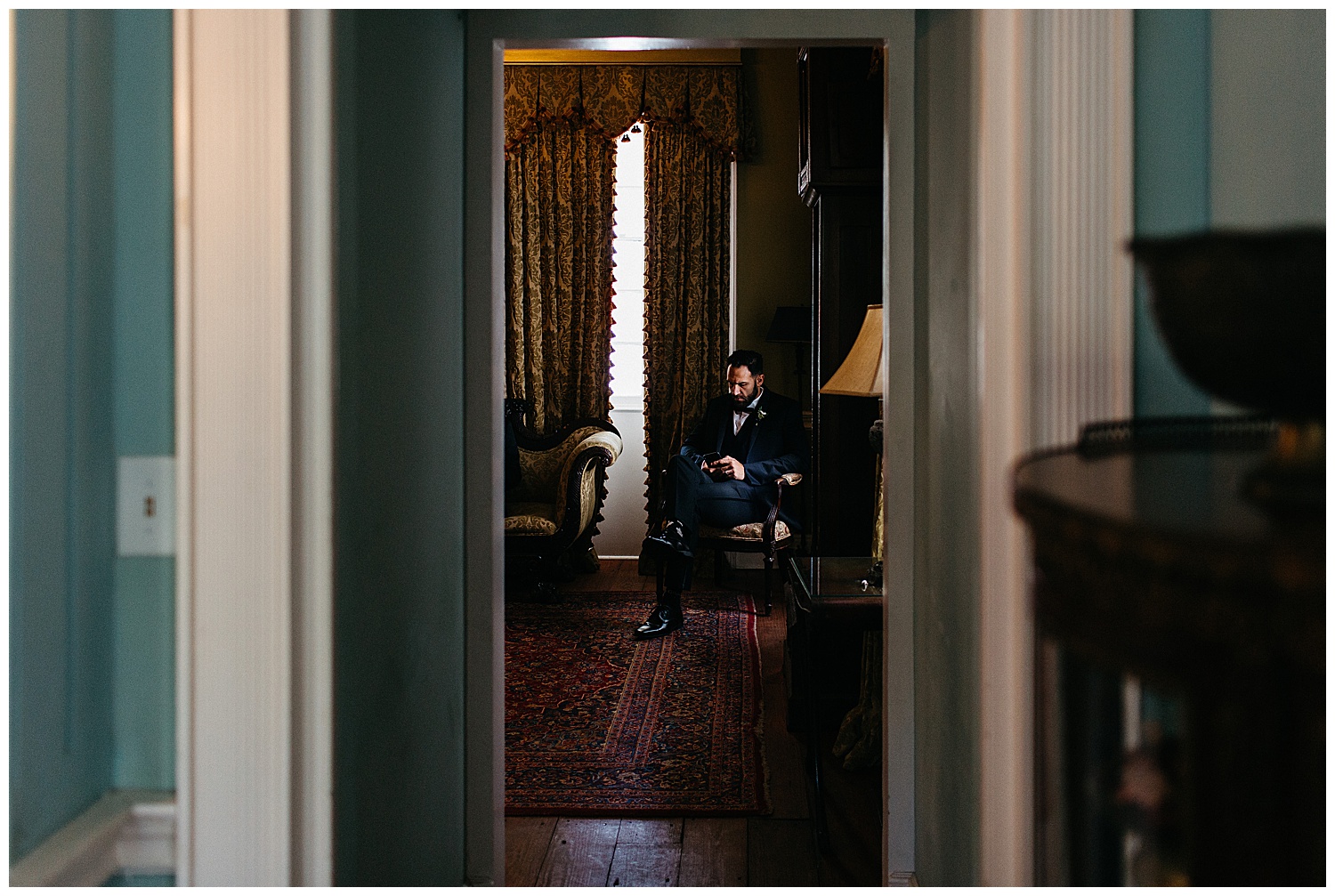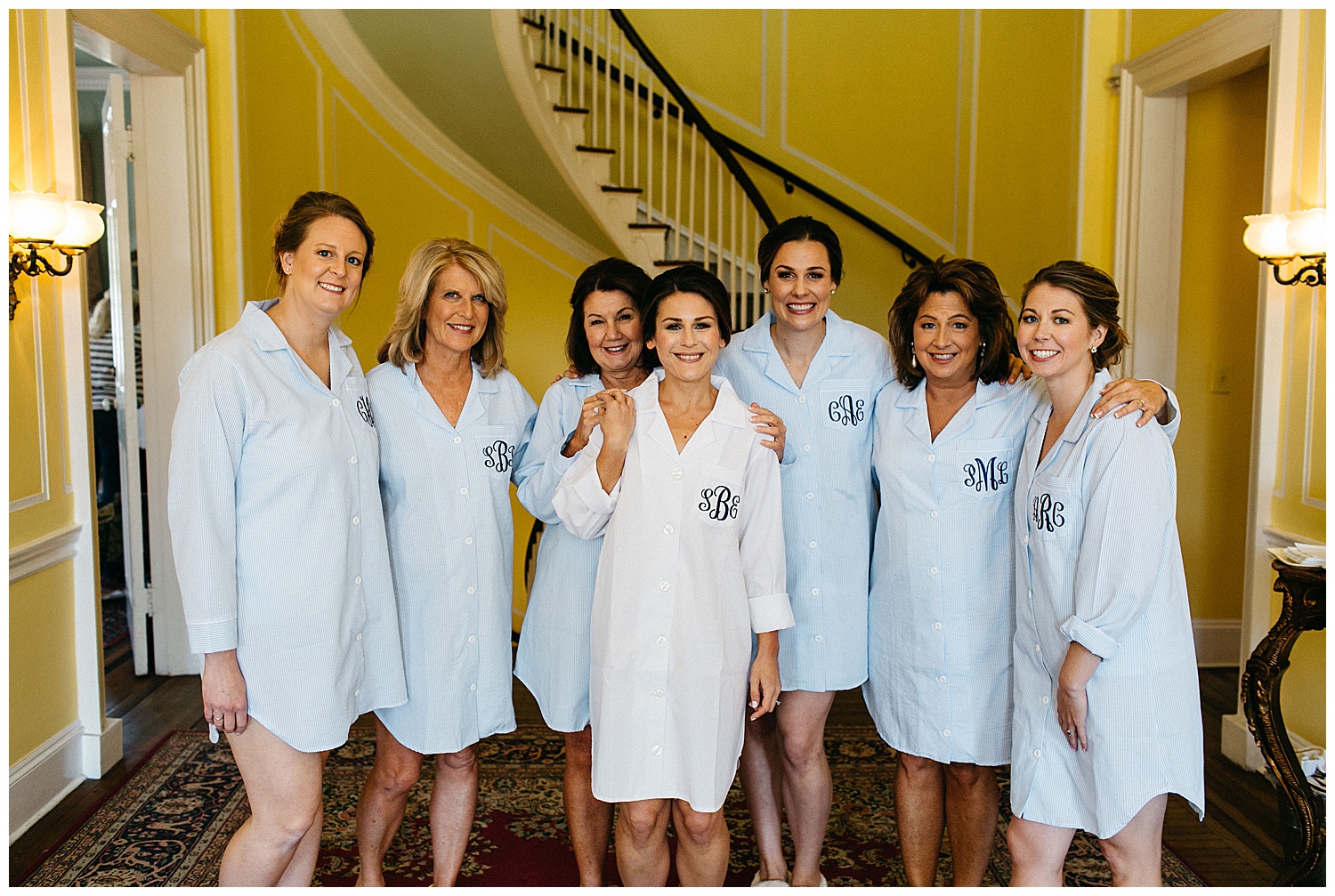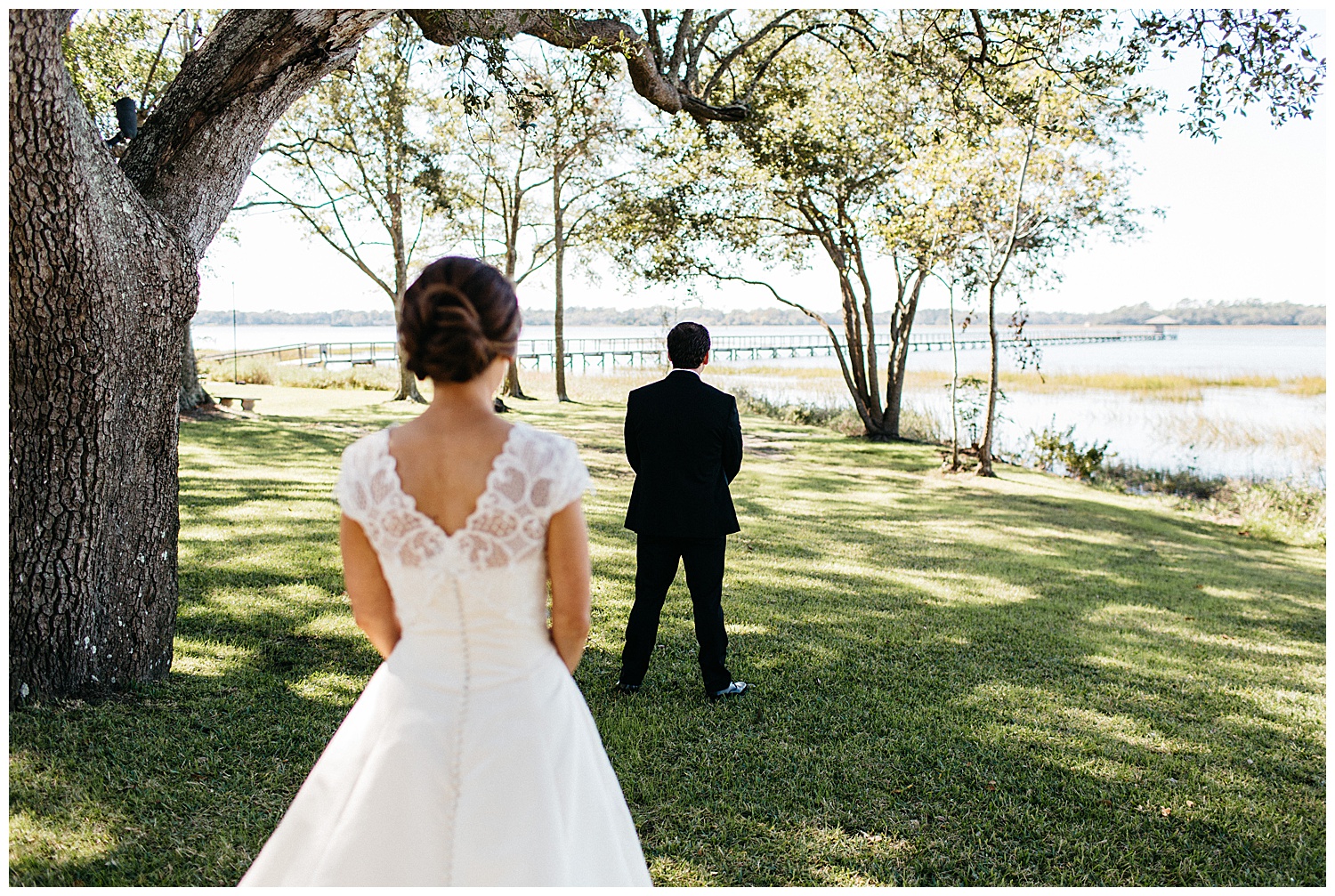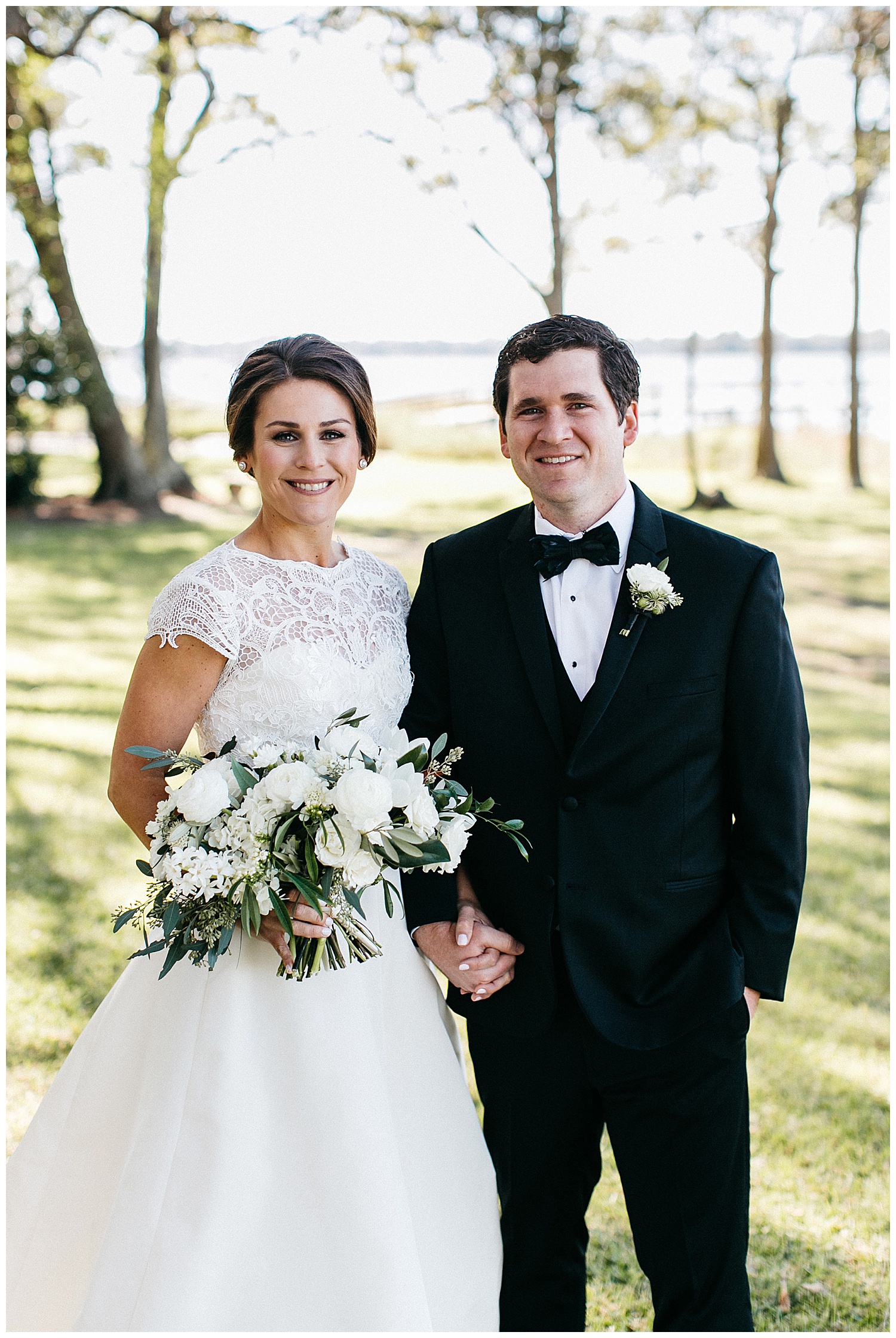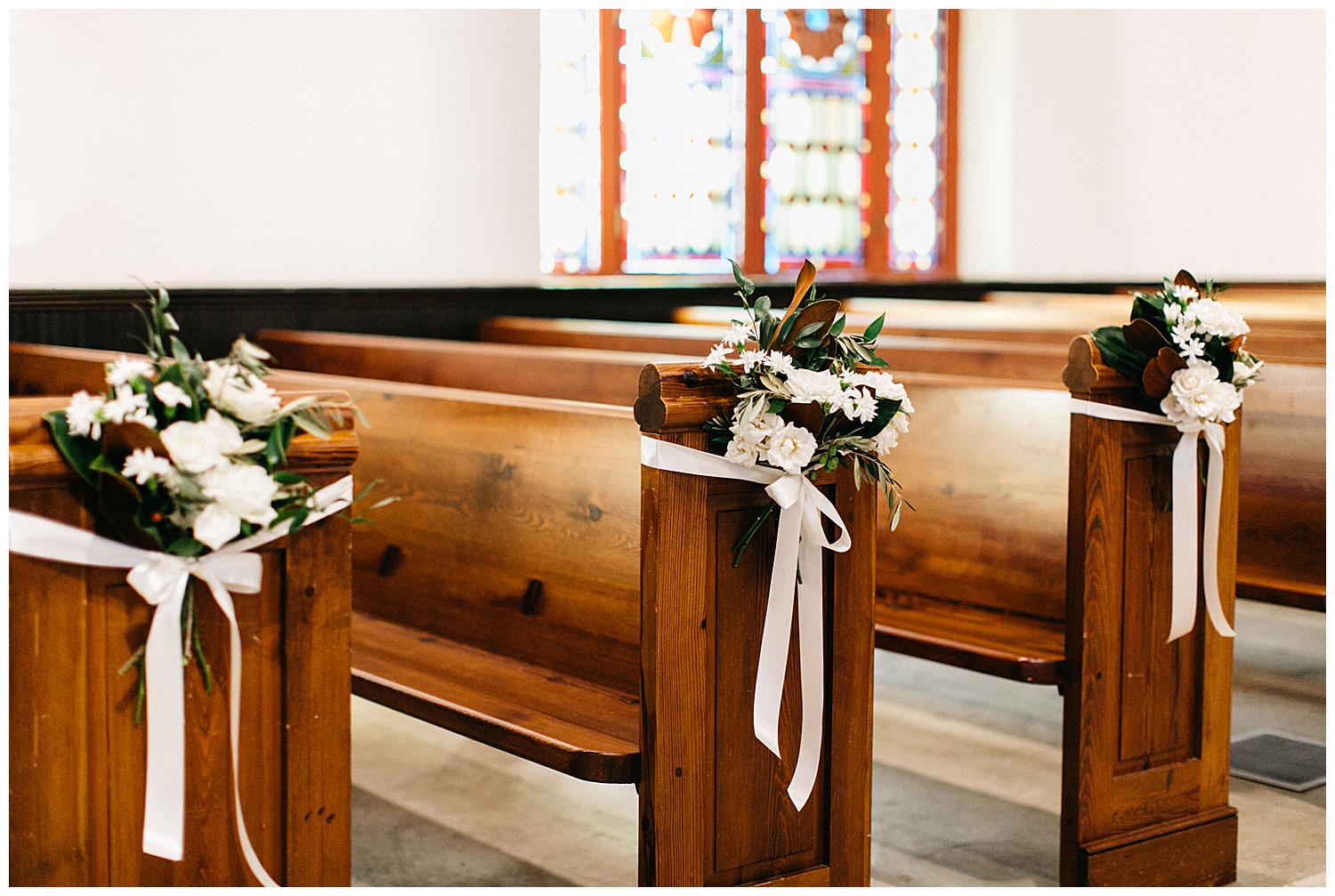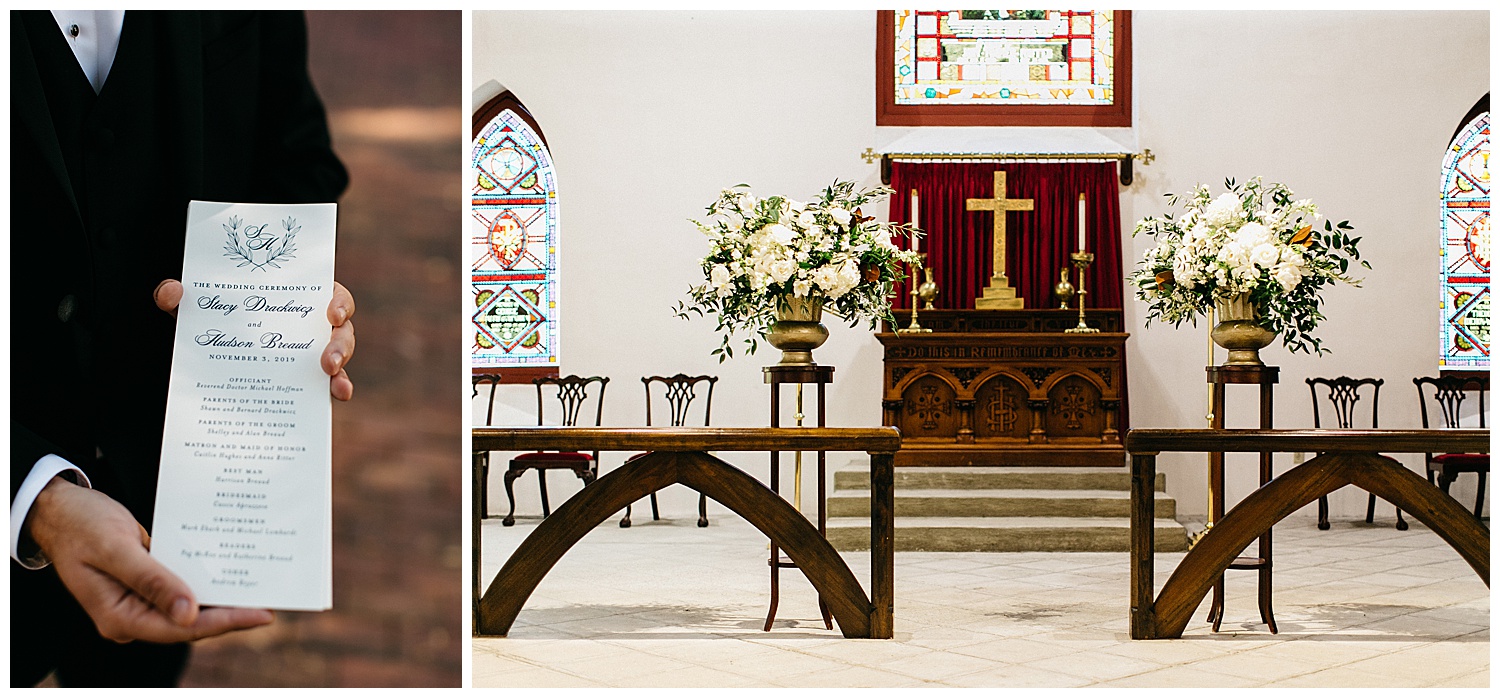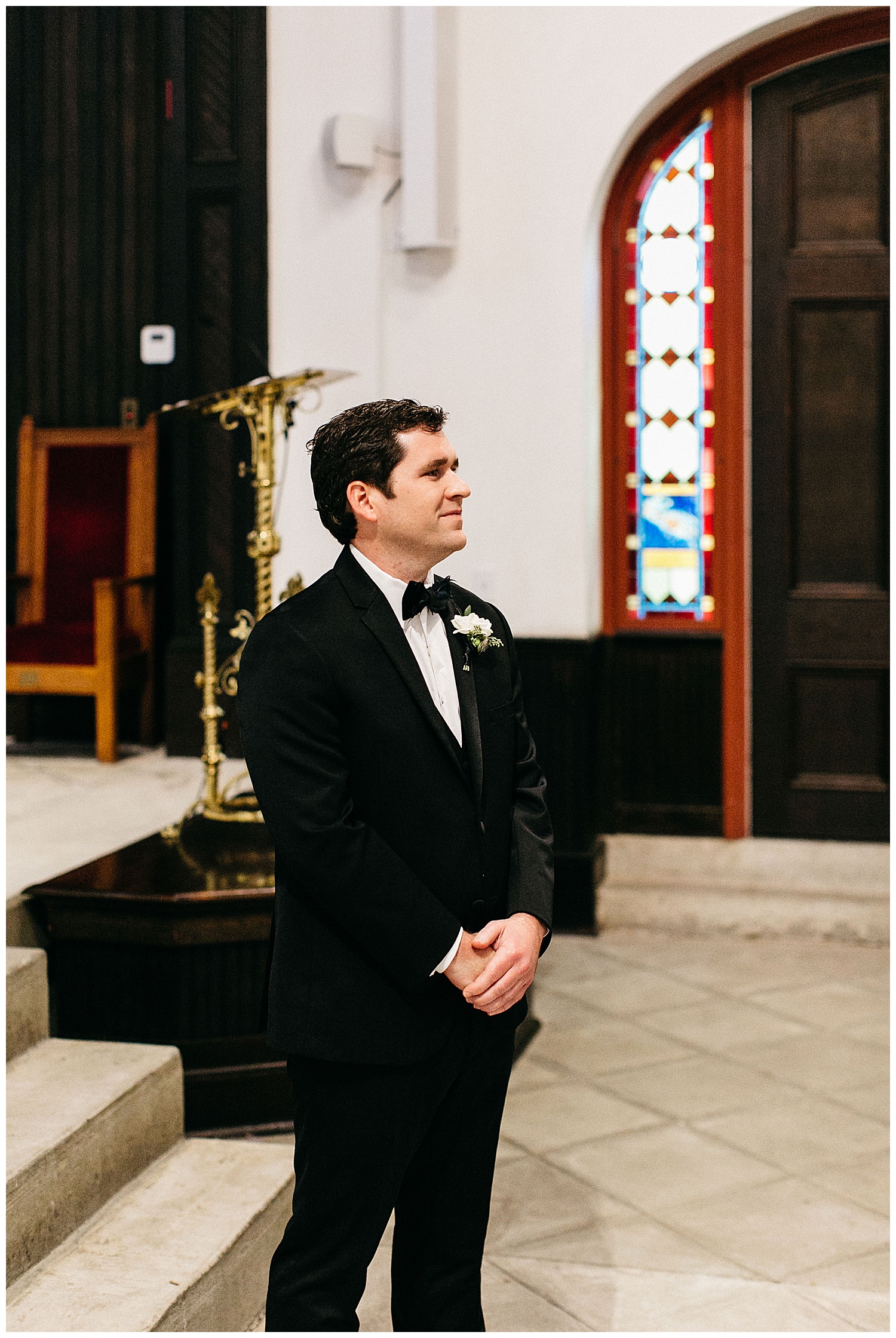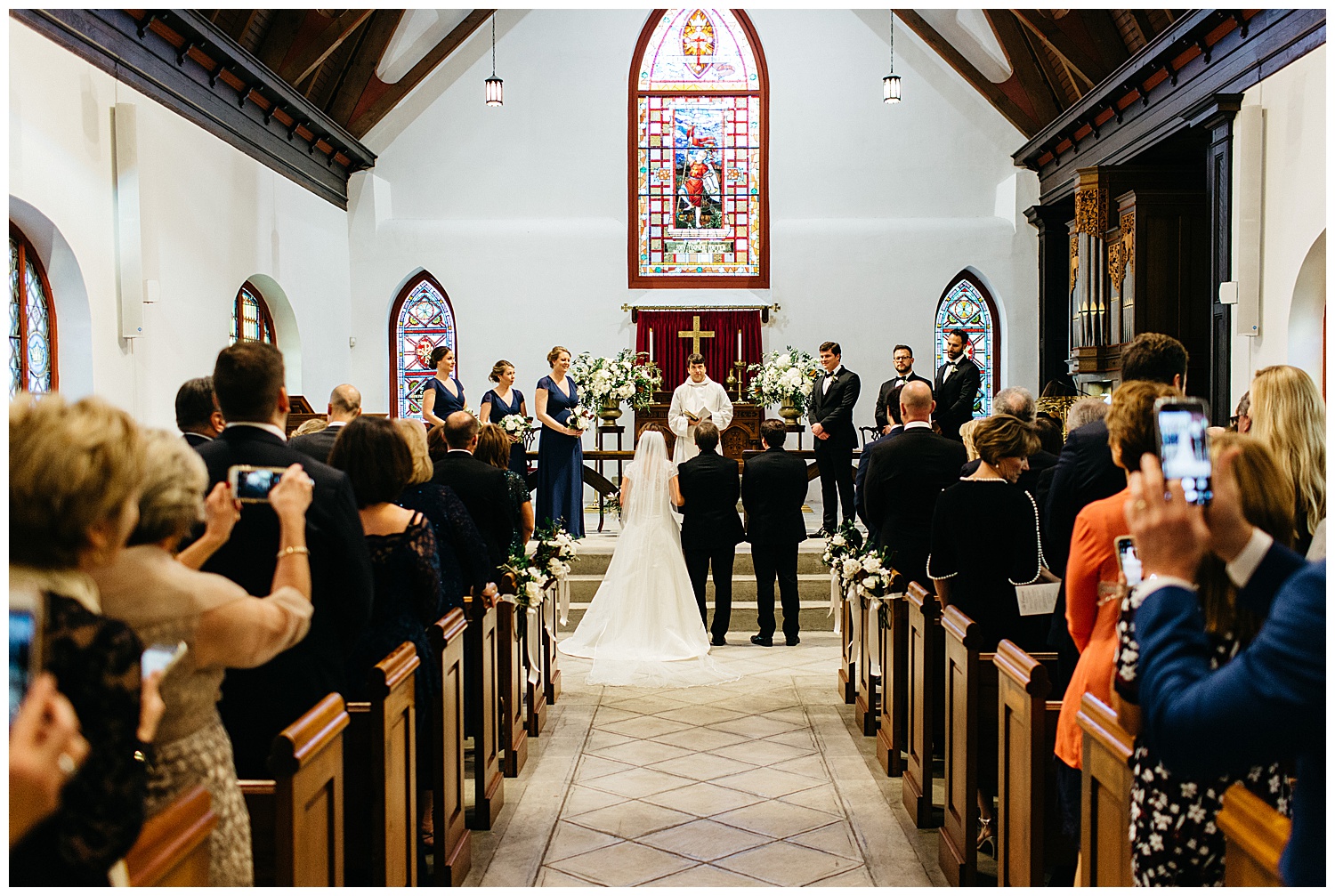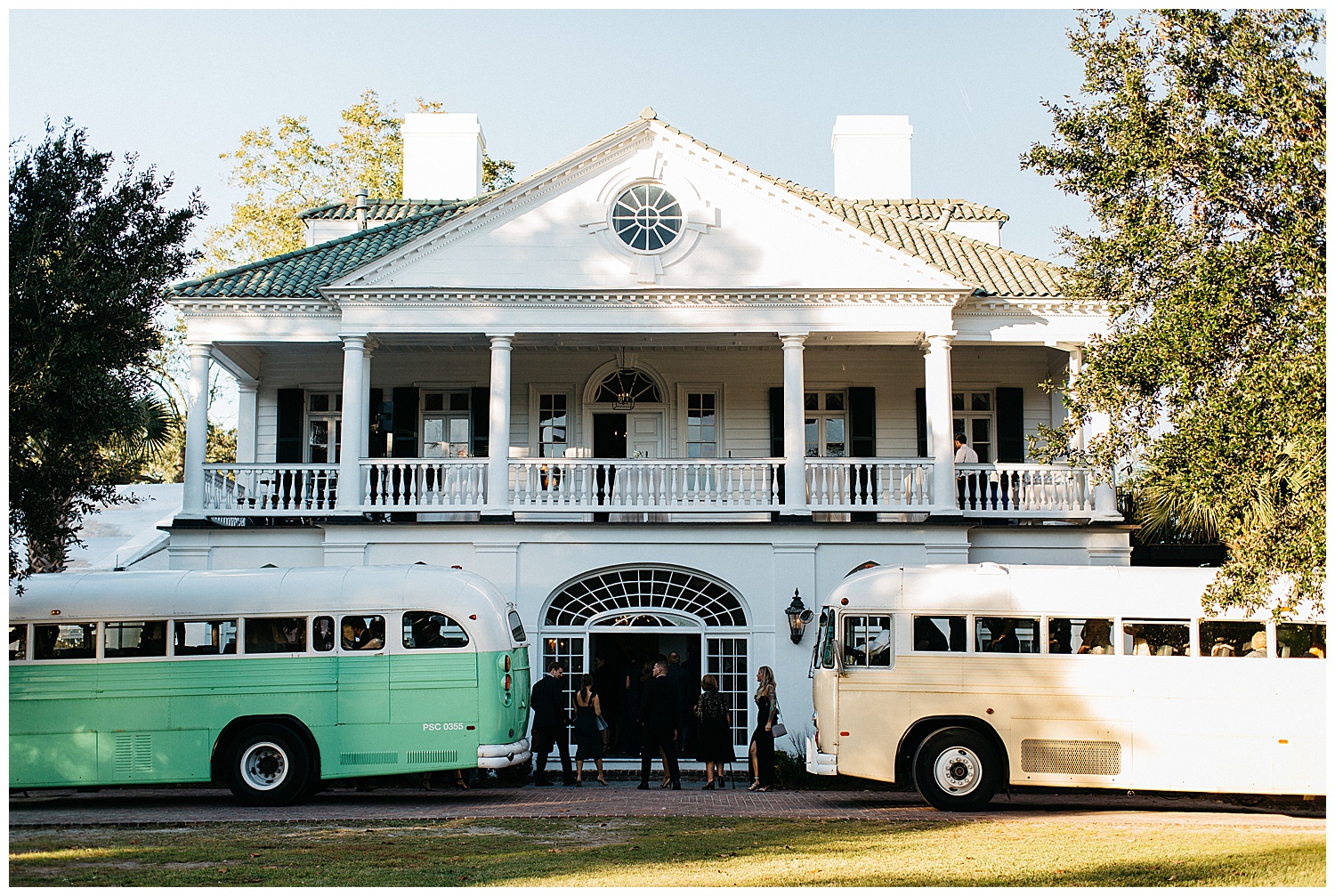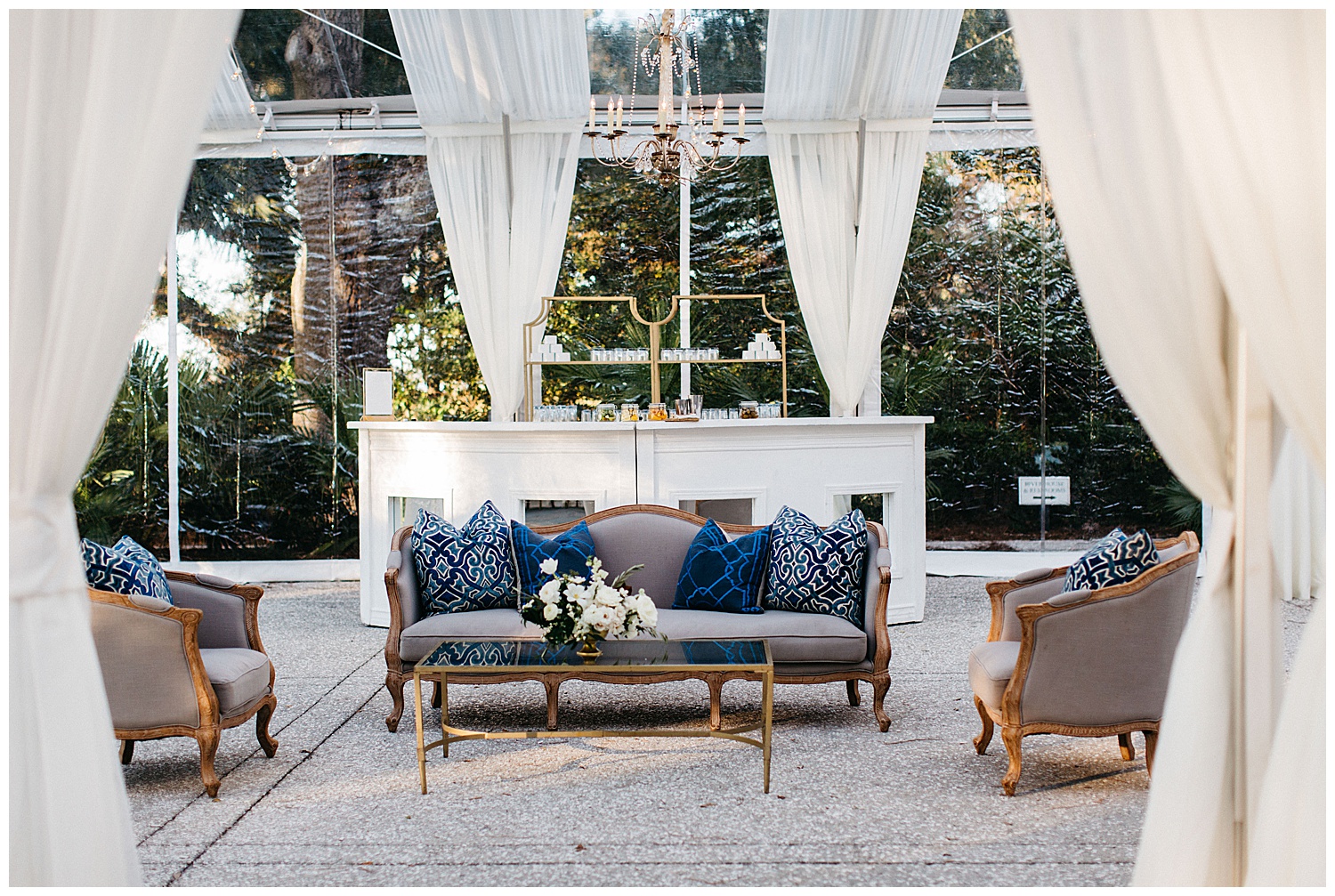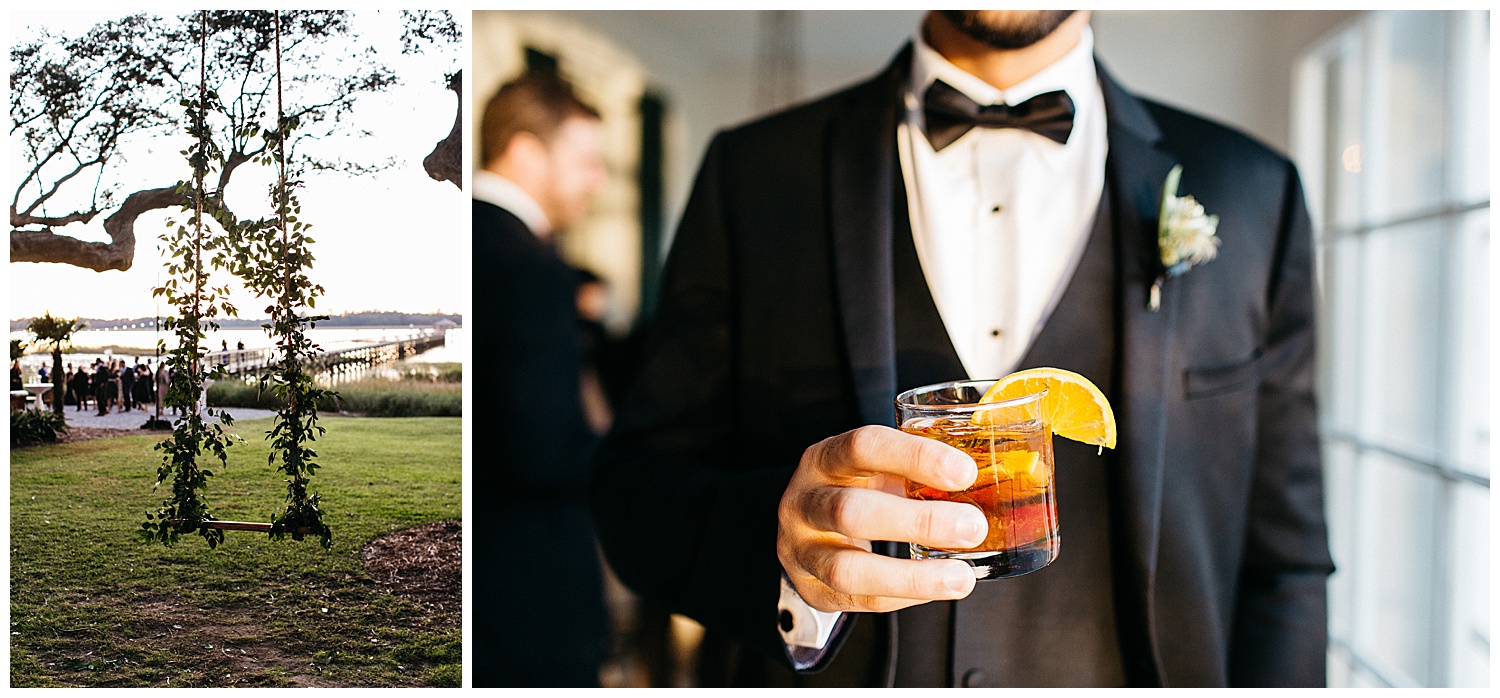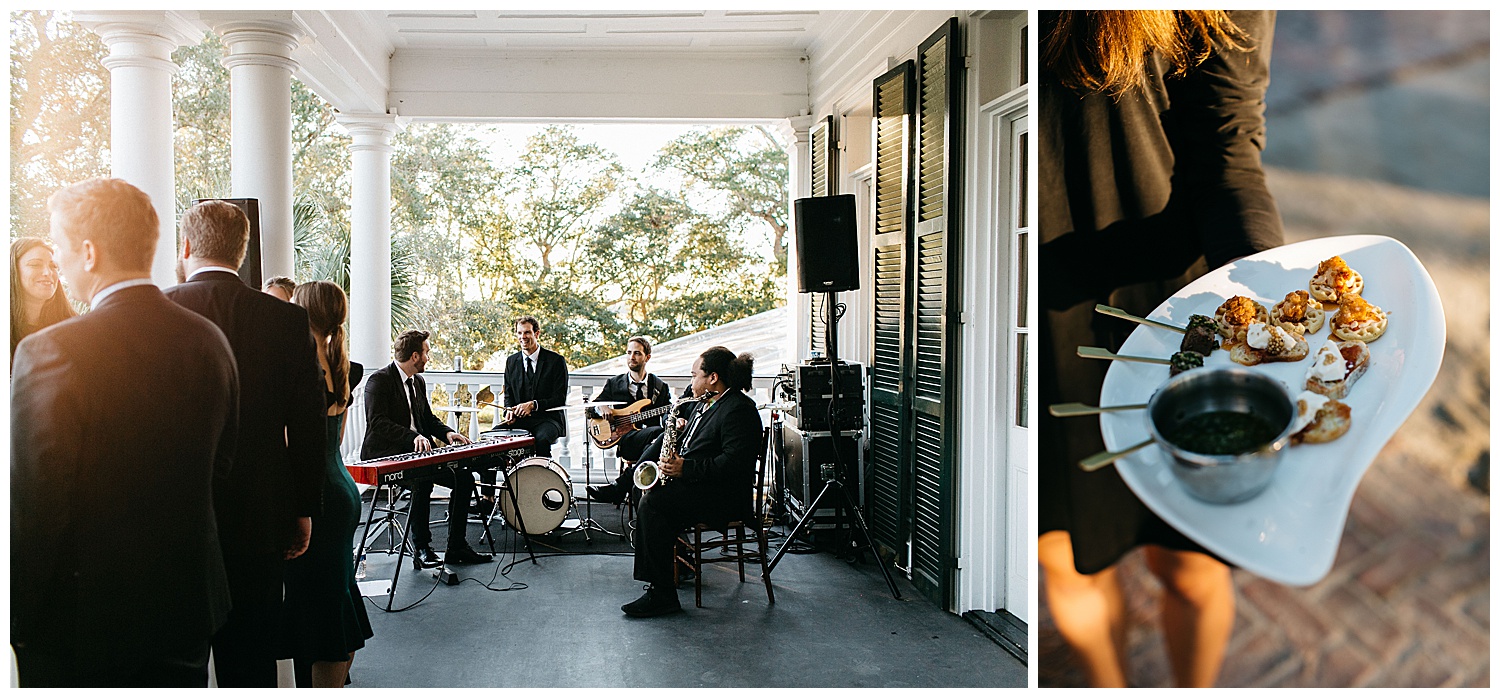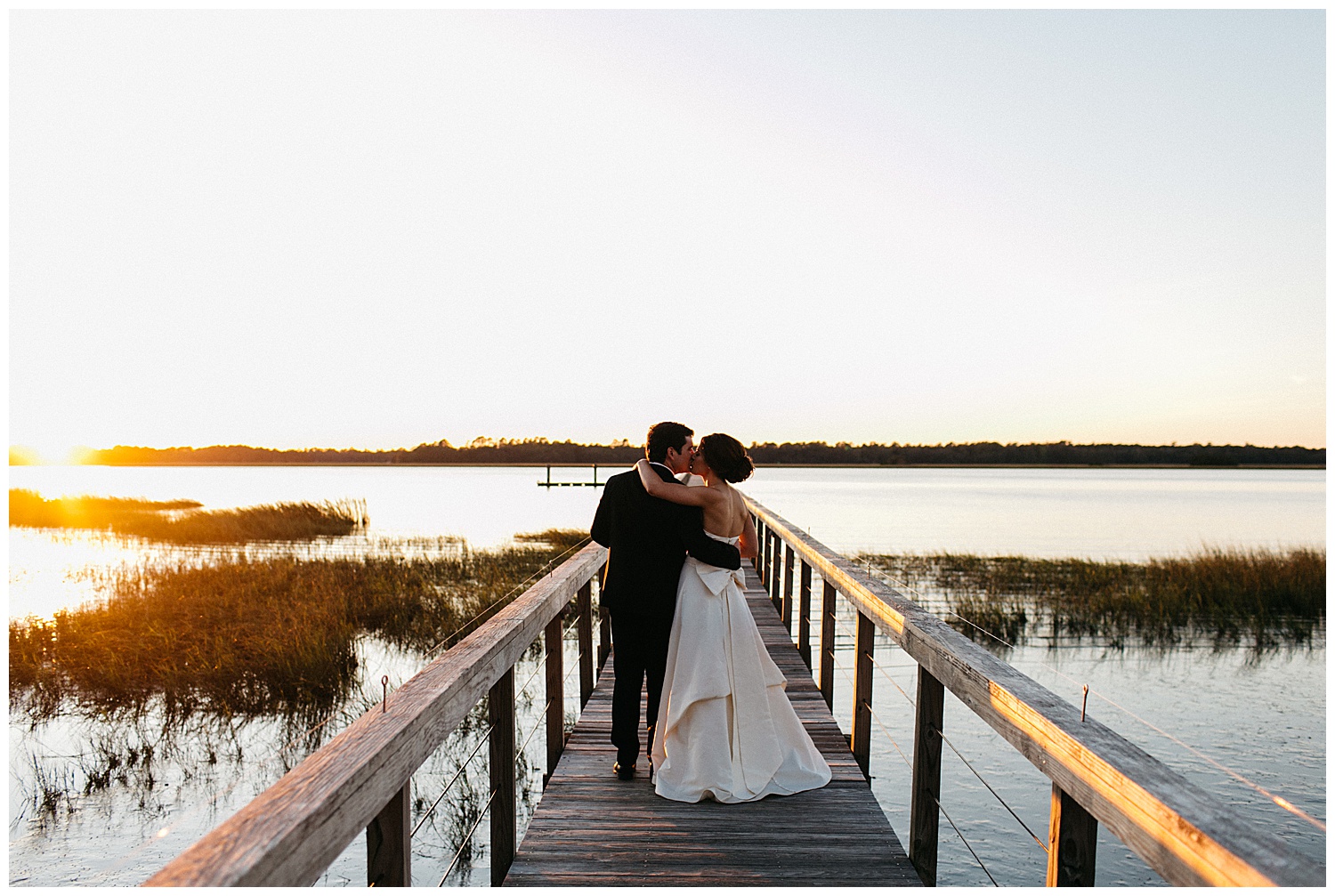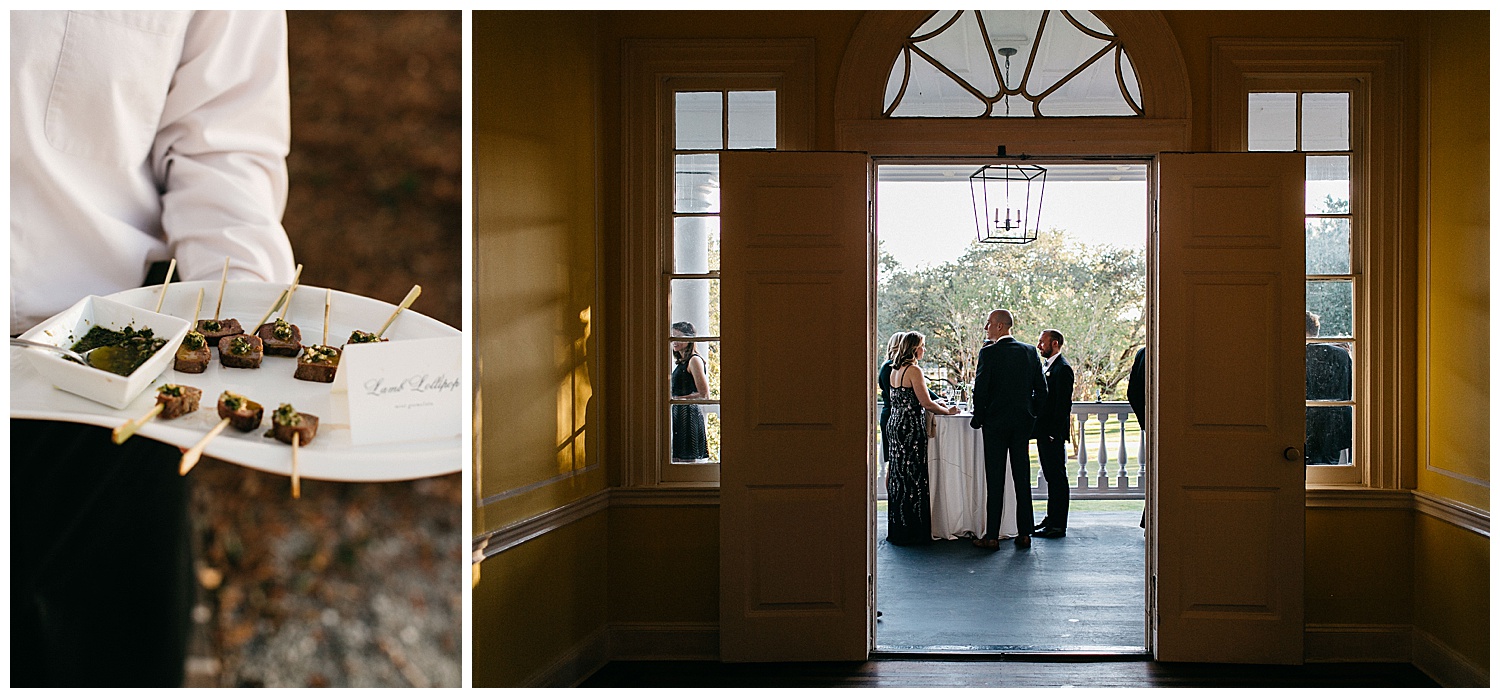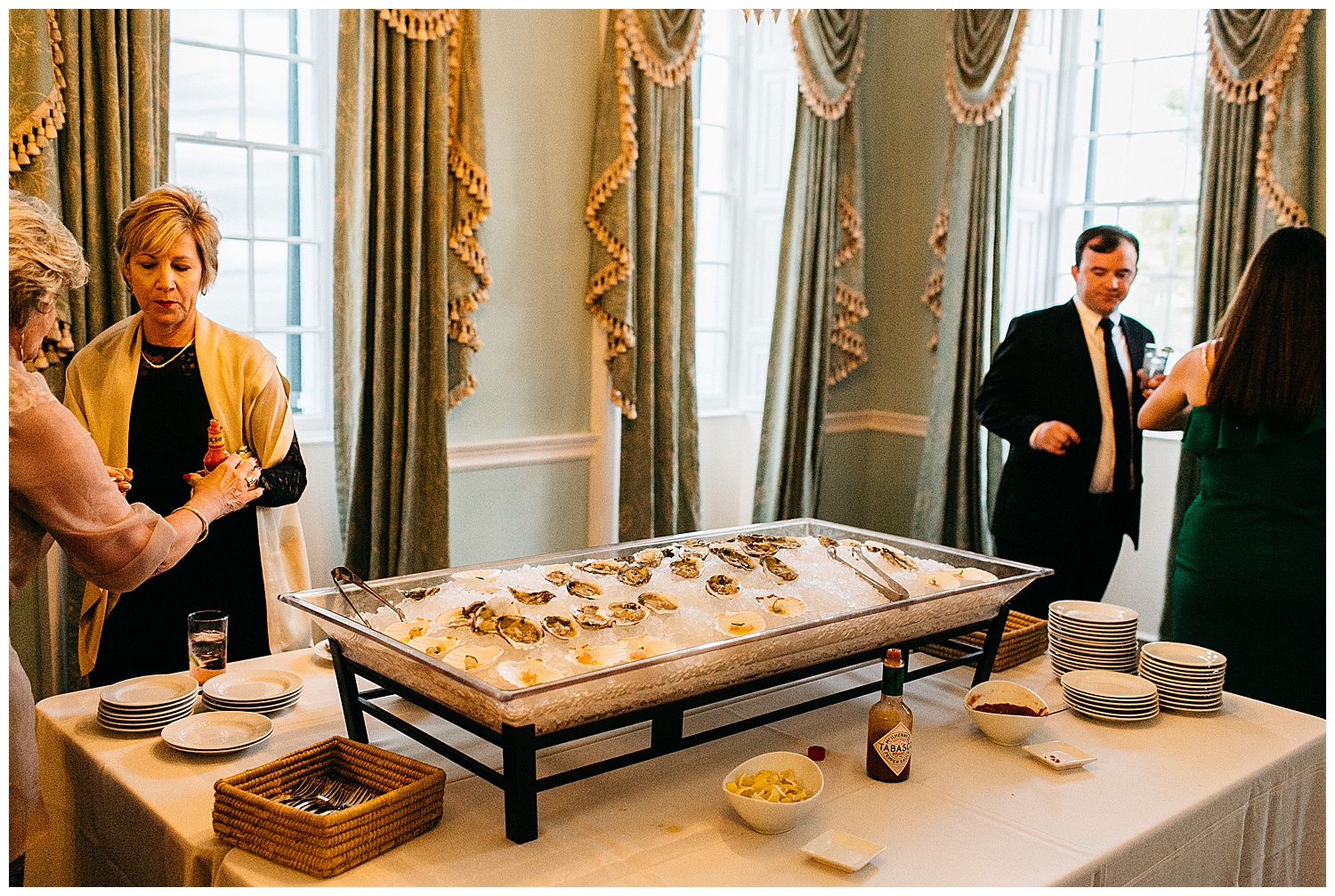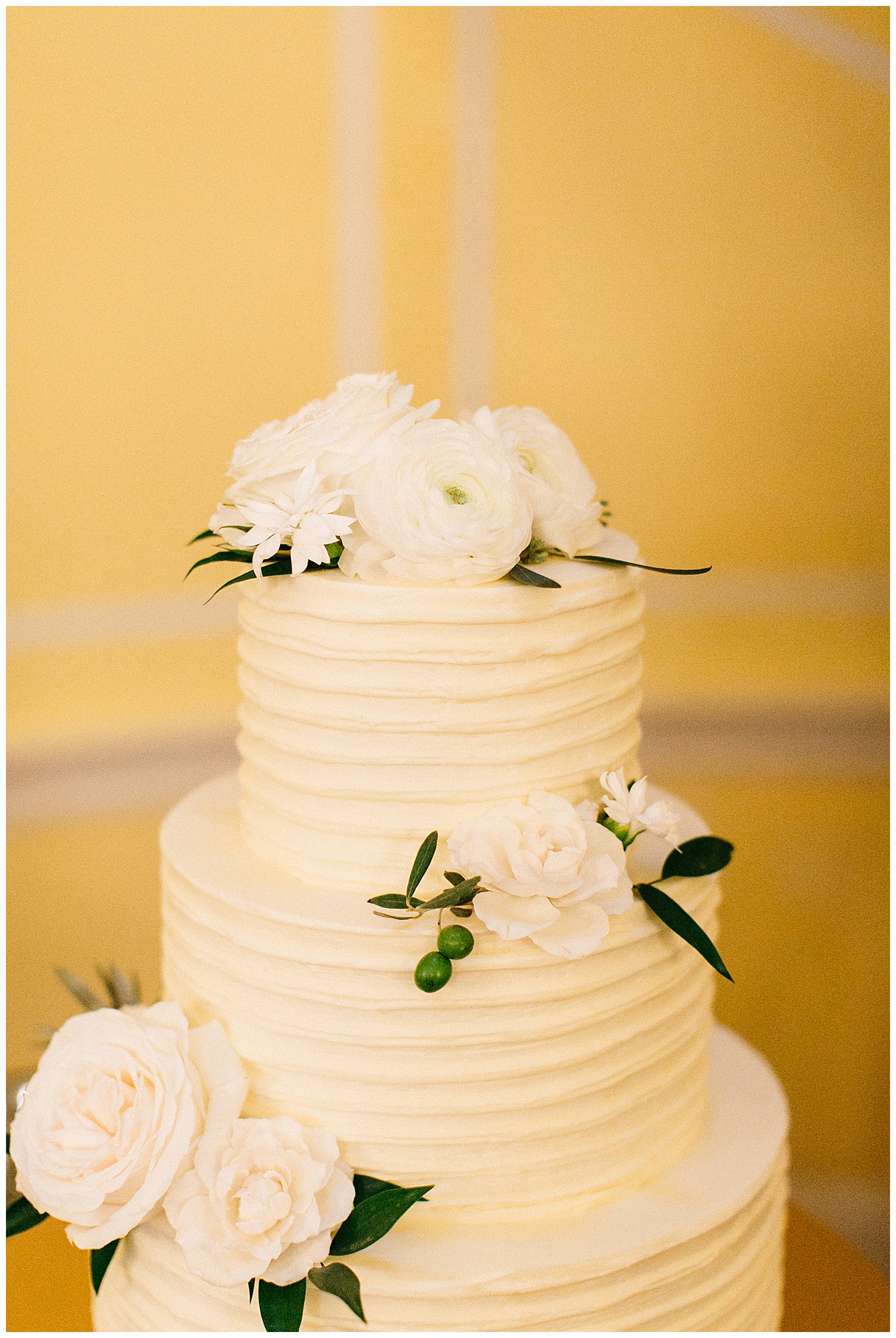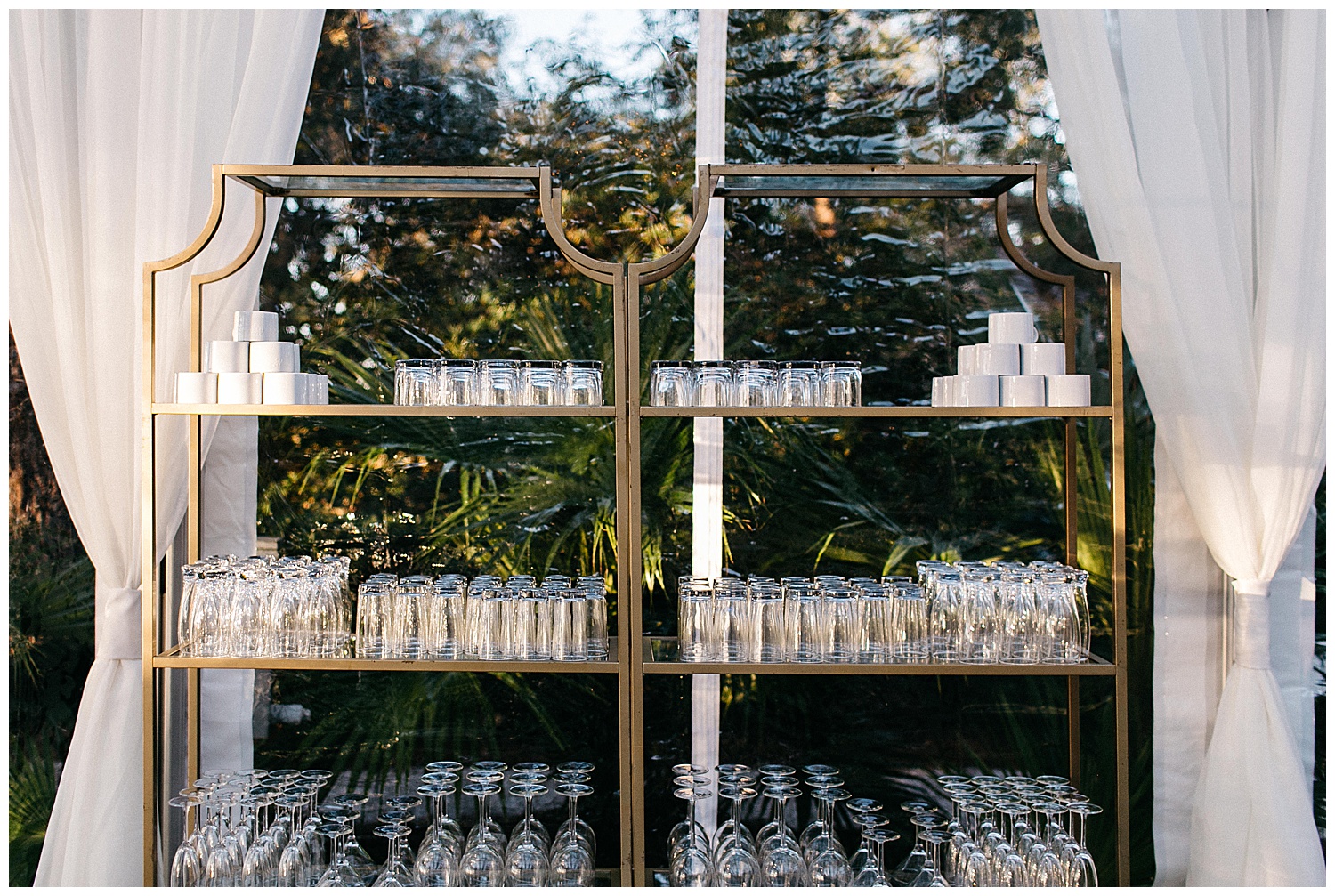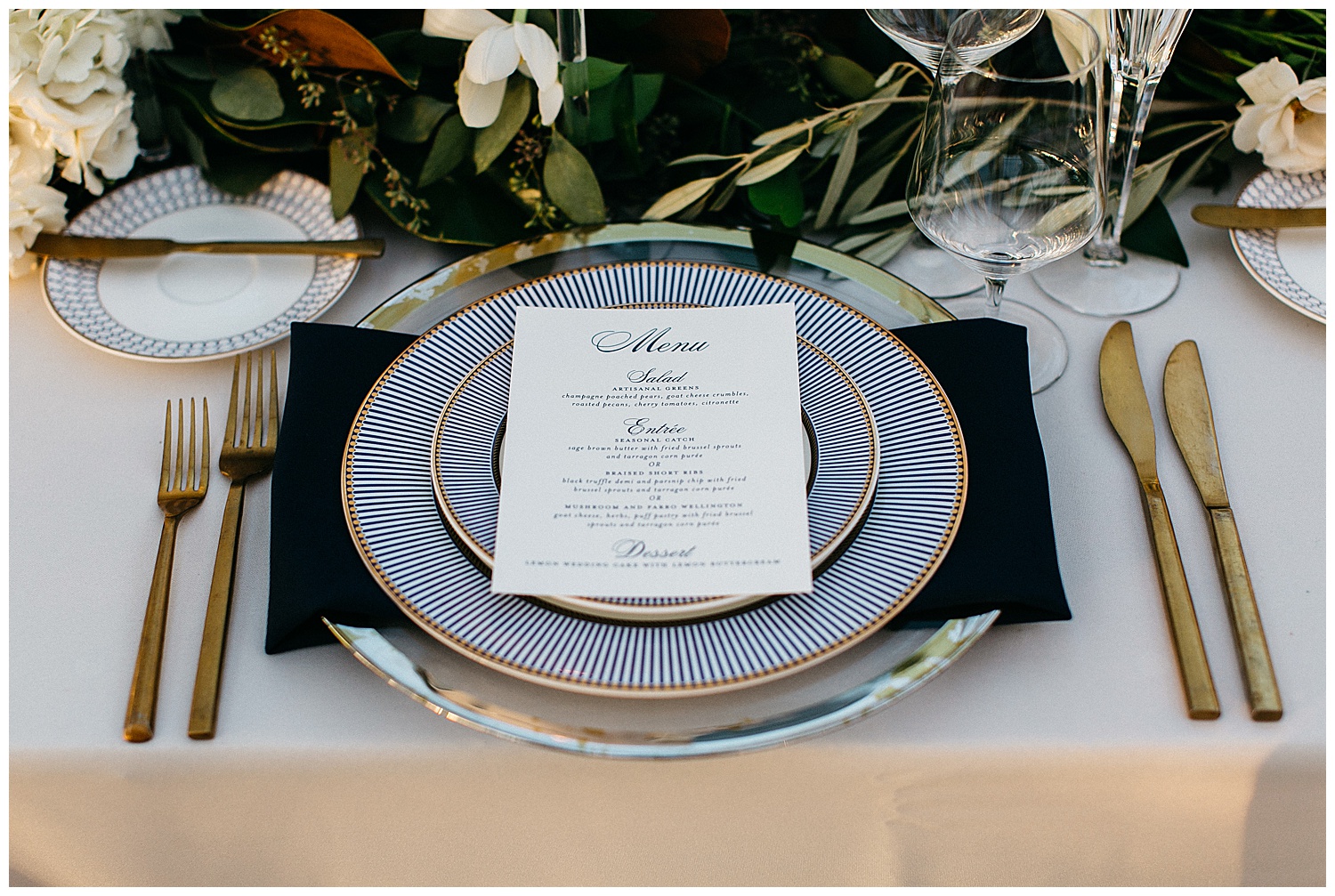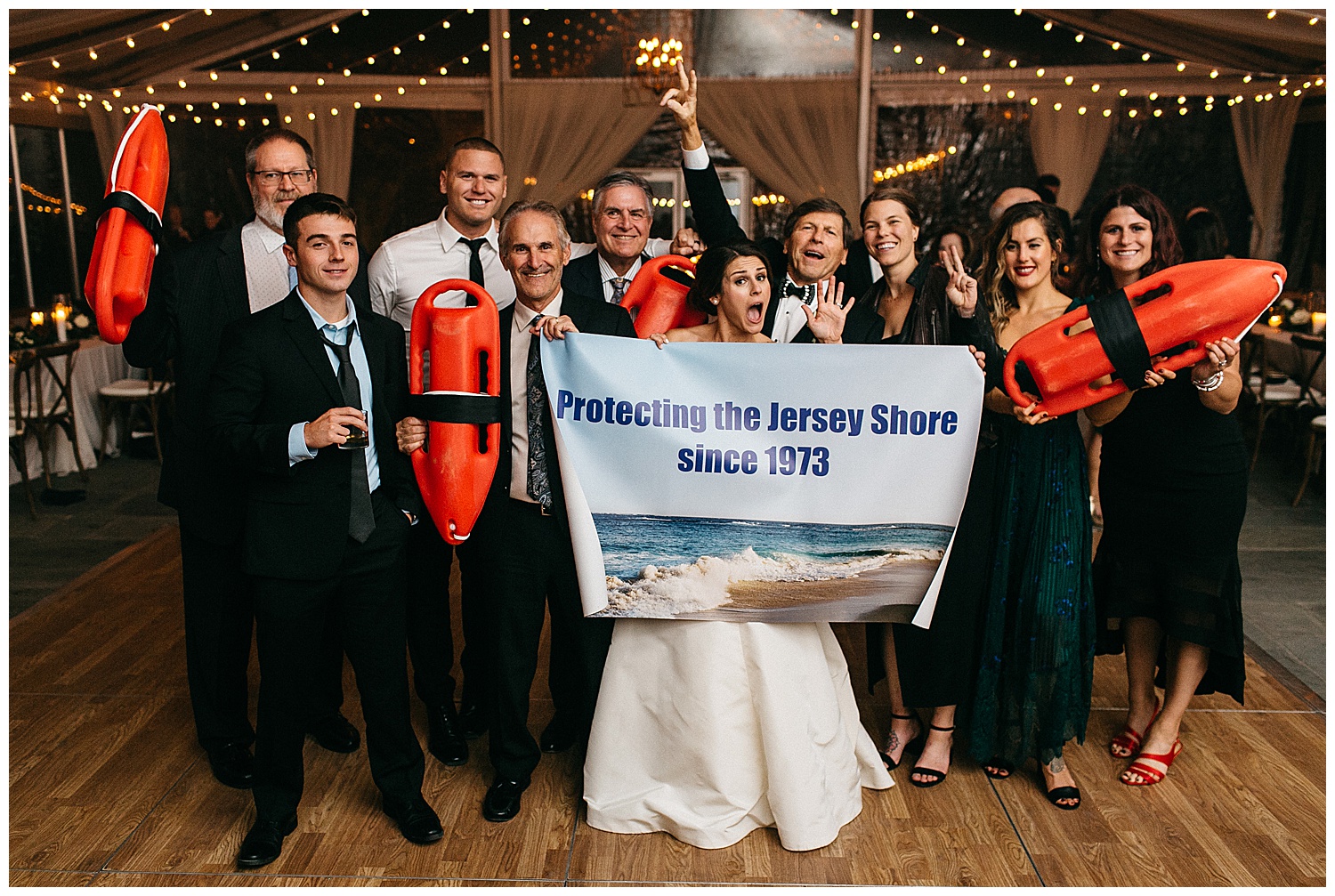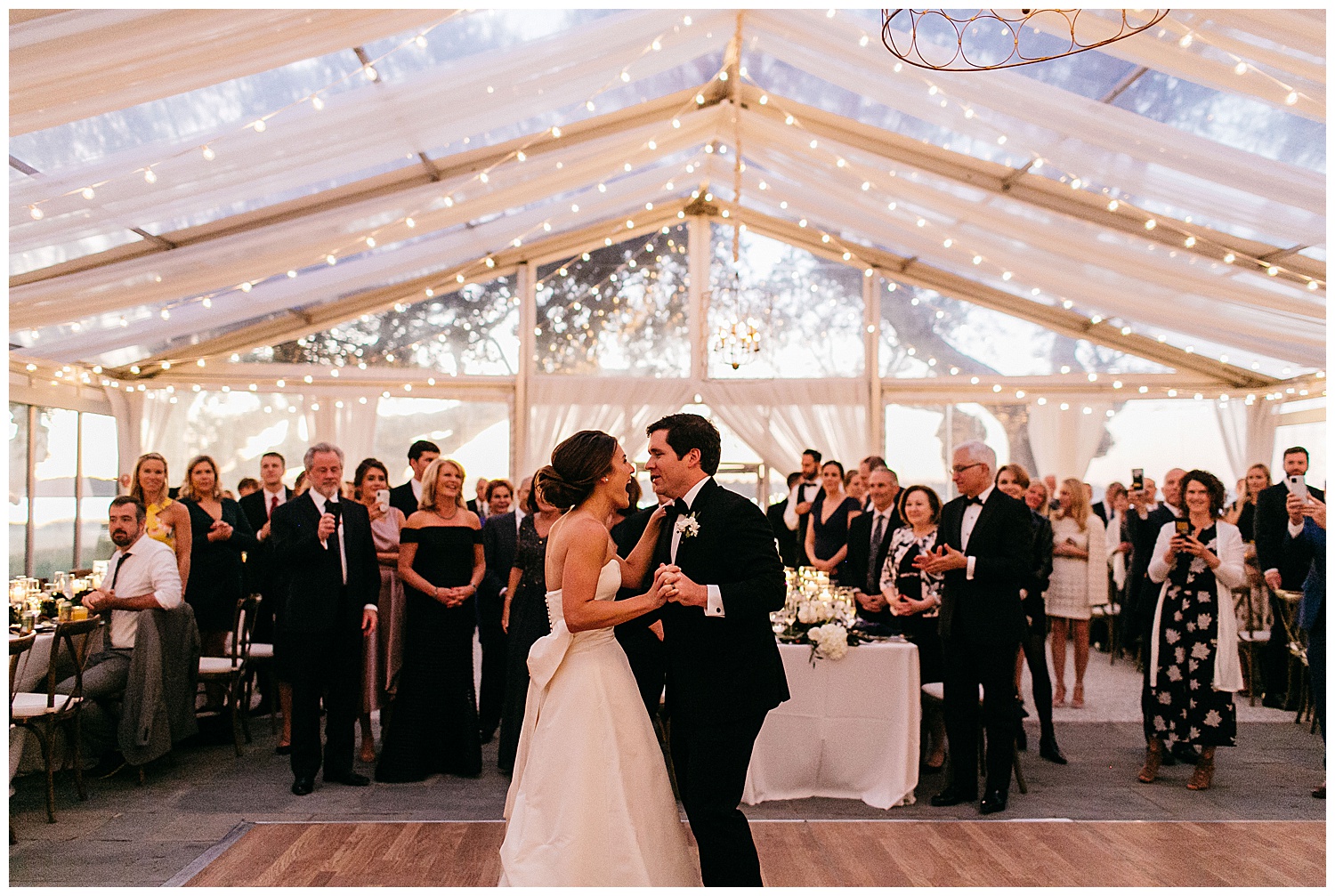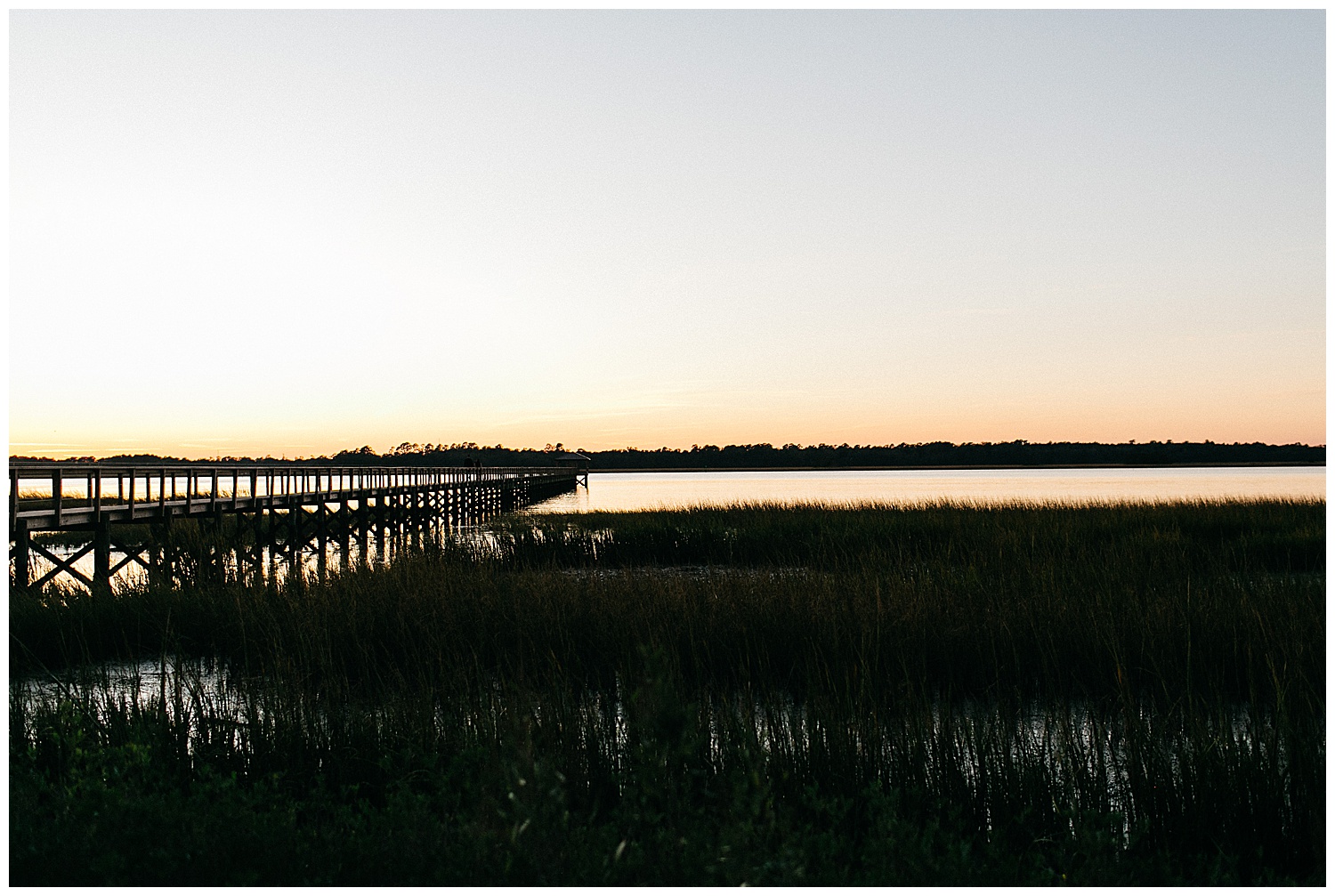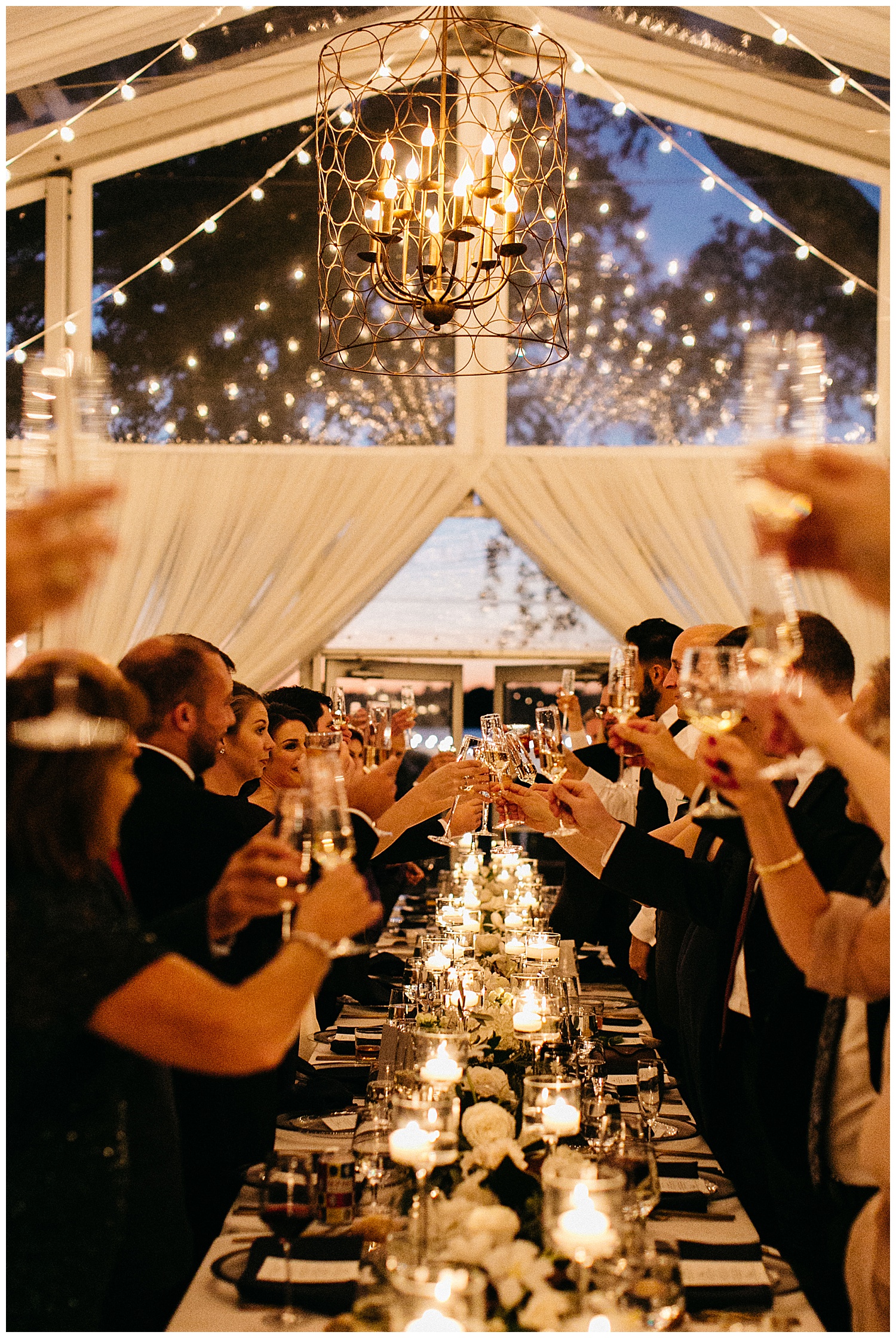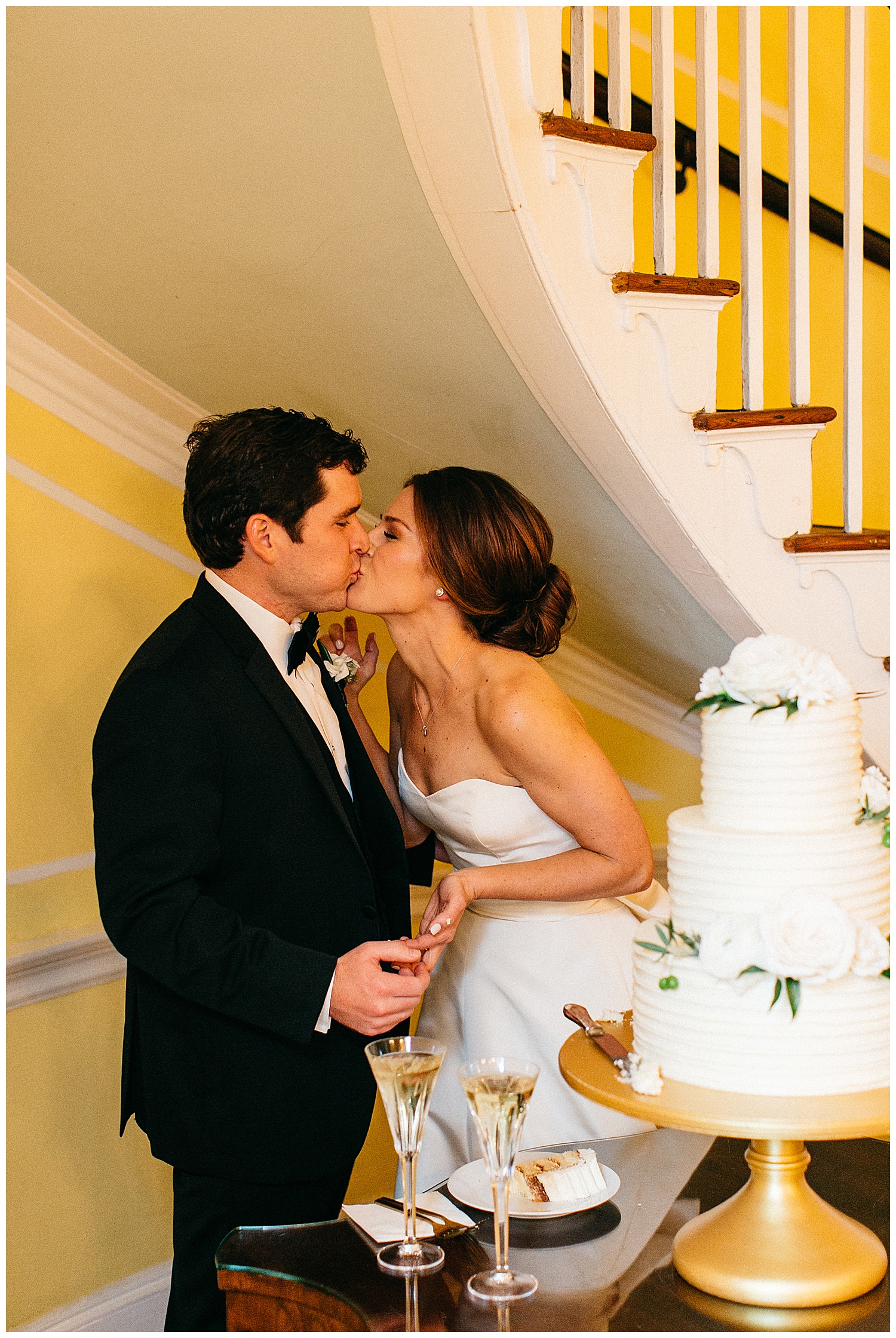 Planning and Coordination: Rebecca Woodland Weddings | Ceremony: St. Luke's Chapel | Reception: Lowndes Grove | Photography: Caroline Ro | Catering+Cake: Patrick Properties | Draping: The Social Spool | Florals: Purple Magnolia | Mirror Seating Chart: J. Lily Design| Hair and Makeup: Ash & Co | Groom's Attire: Berlin's | Bowtie: Brackish Bowties | Bride's Gown: White | Bridesmaids' Dresses: Bella Bridesmaids | Additional Rentals: Ooh! Events  | Audio/Lighting: AV Connections | Band: Steel Toe Stiletto
The post Stacy & Hudson | Lowndes Grove appeared first on The Wedding Row.