There's a lot you can tell about a wedding from photos—the color palette, what kind of dress the bride wore, how amazing the cake was—but we've learned that the best wedding info often comes straight from the bride herself, and Katelin is no exception. When the Hanahan native talked to us about her Big Day at the Daniel Island Club with now-hubbie Daniel, she dropped a few pieces of advice future brides might keep in mind. Here are the four best tidbits we learned.
One // When you know, you just know.
Katelin and Daniel (who grew up in Goose Creek) met in her driveway when he was helping her dad with a boat engine. She says after hanging out a few times, they soon went their separate ways, mostly because Katelin was in nursing school and too busy for a relationship. After she graduated, they reconnected when she "liked" a Facebook post of his and he immediately texted her back. A scant 11 months after they started dating, Daniel popped the question. Says Katelin, "We both knew around month six that we couldn't imagine life with anyone else." Why put off the inevitable?
Two // If he insists on taking you to the beach at sunset, you might want to go along.
The night Daniel proposed, Katelin had just worked six nights in a row, and all she wanted to do was go home and put on comfy clothes. He had other plans, though, and drove toward Sullivan's Island despite her objections. Katelin says he almost had to drag her out of their truck, but when they finally hit the sand, it was so pretty she was happy to be there … especially when he got down on one knee. Katelin says she before she said "Yes" she made sure he had asked her parents' permission first.
Three // Take some time for yourself.
The couple's favorite part of the reception was cocktail hour, and not just because of all the great food. Katelin and Daniel were able to sneak away for a few minutes to the bridal suite, where there were drinks and hors d'oeuvres waiting for them. Not only did they get a moment to let the fact that they were now married soak in, they also had a moment to eat before they joined the reception and danced the night away.
Four // Unexpected guests aren't always a bad thing.
Katelin went to the University of South Carolina, and Daniel is a Clemson alum.  While weddings are all about coming together, Katelin's sister couldn't resist inviting Cocky (the University of South Carolina's mascot, for those who don't know) to the reception. Katelin admits that the photos of Cocky trying to high five Daniel are hilarious and her Tiger groom took it all in stride.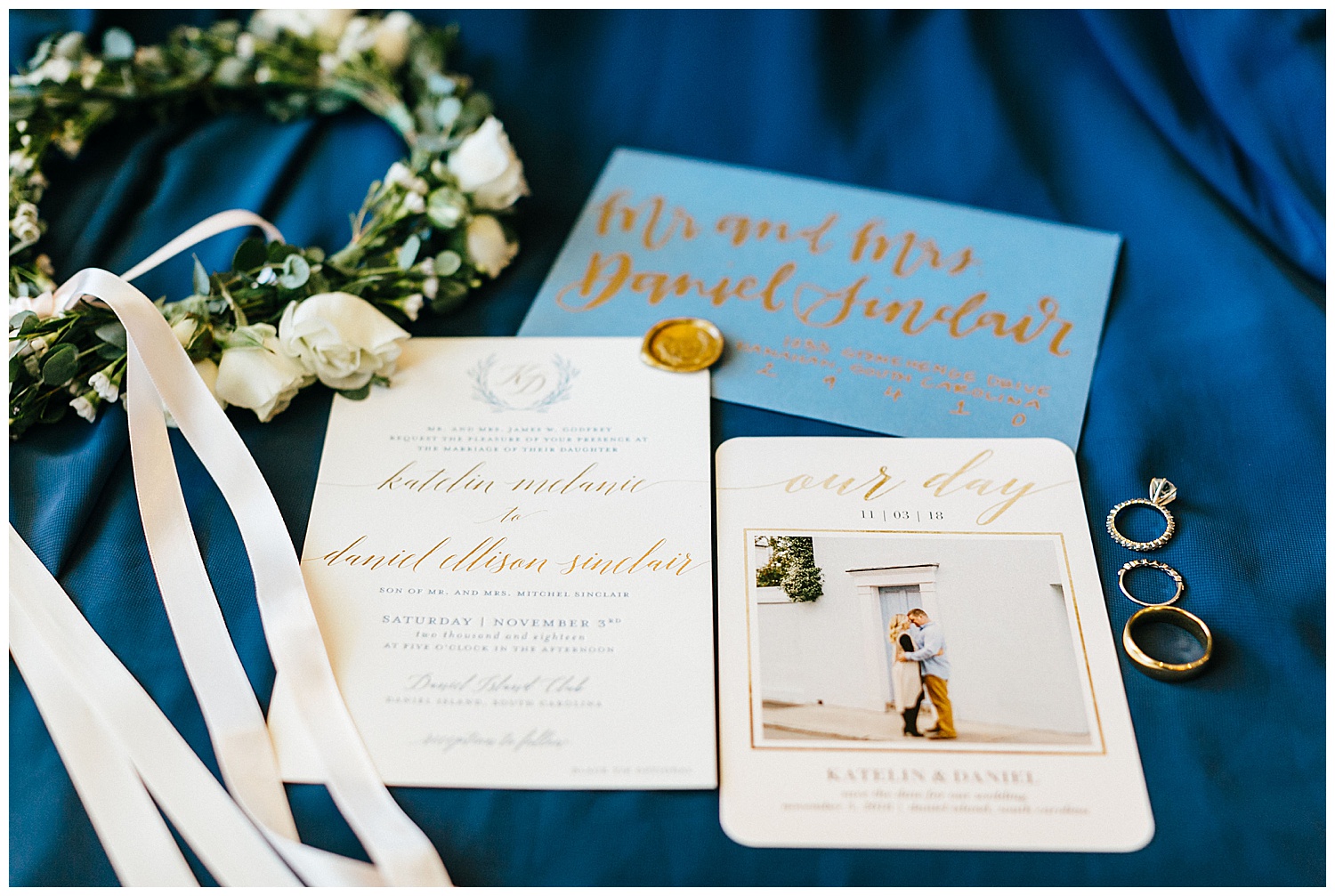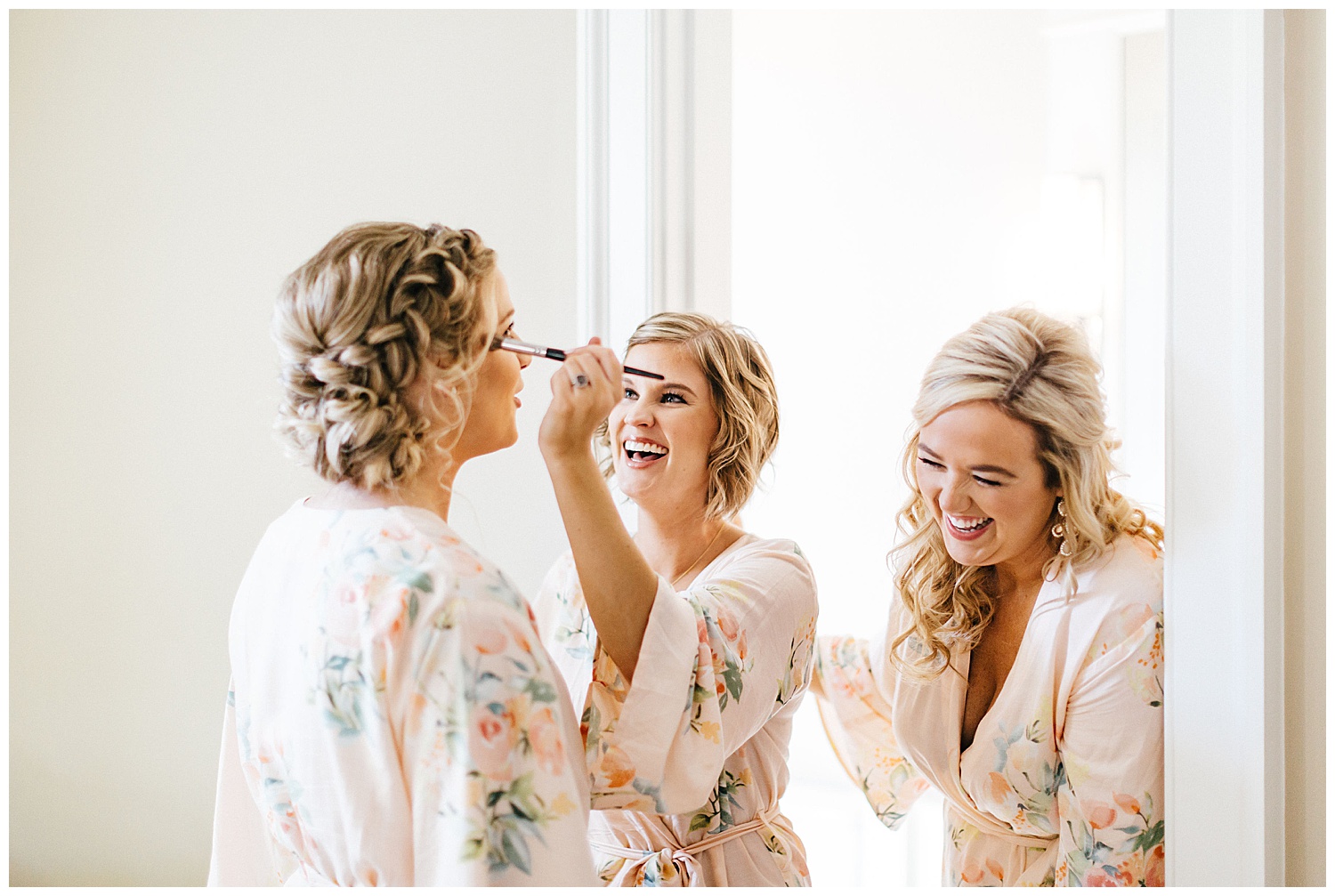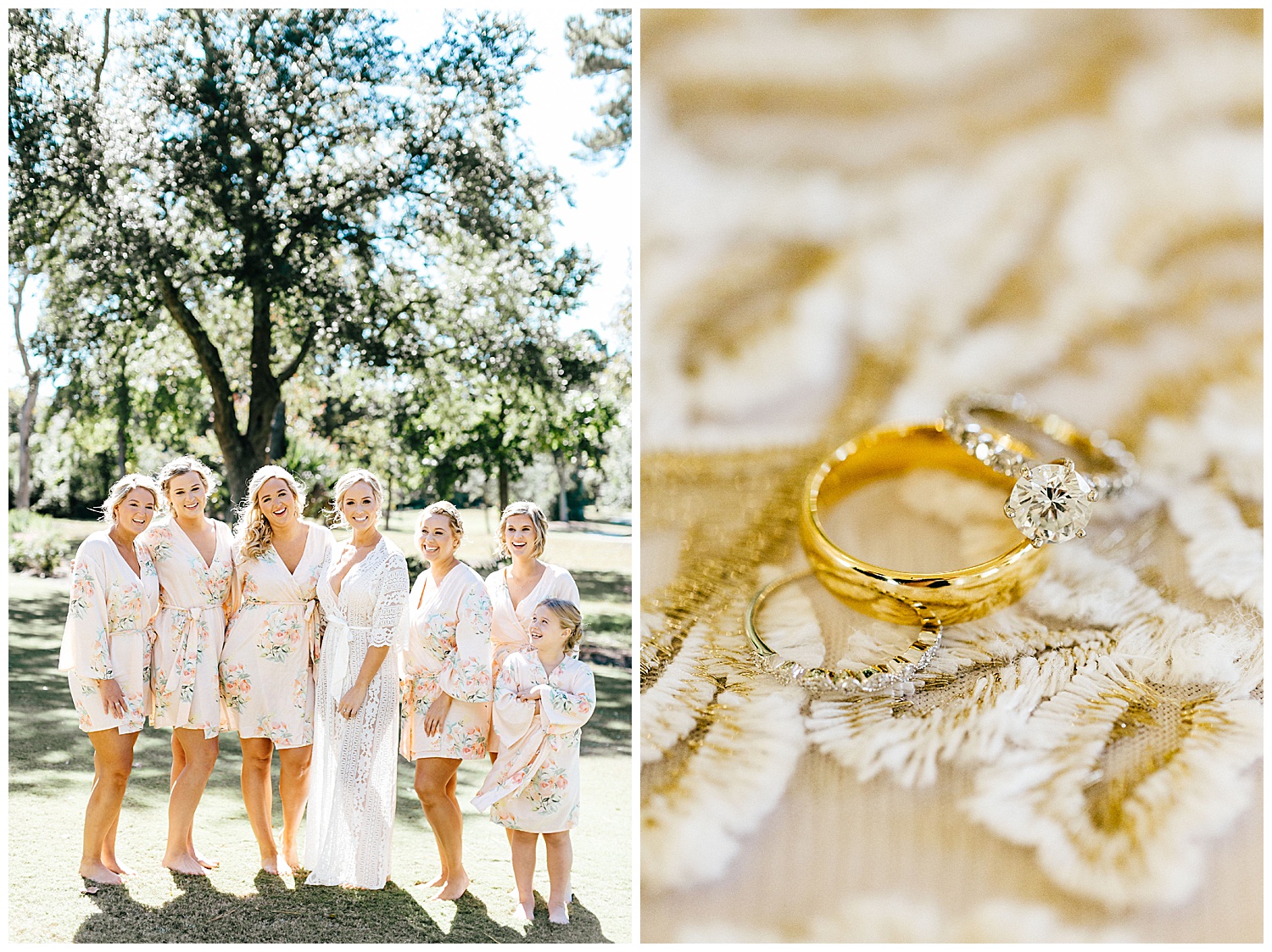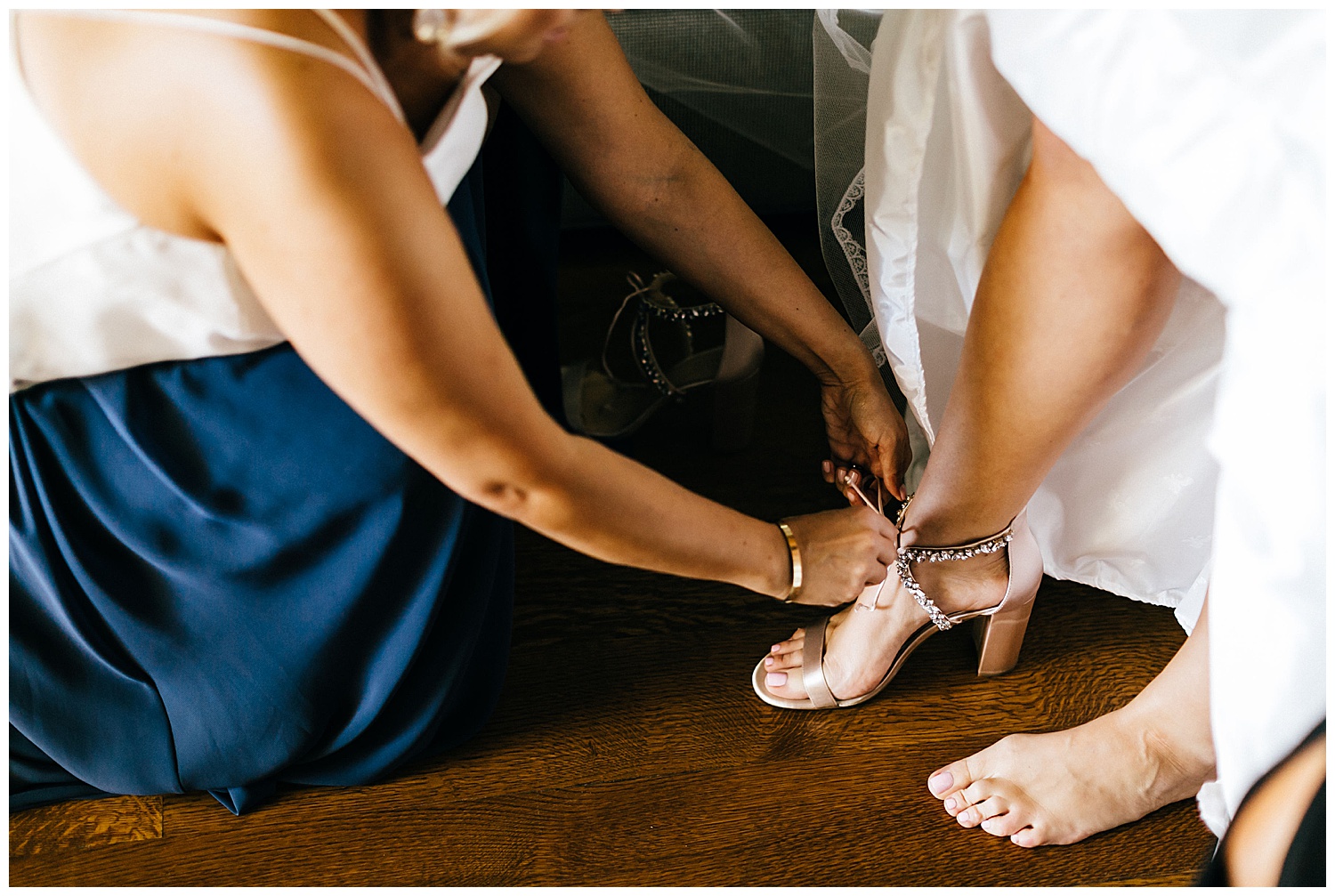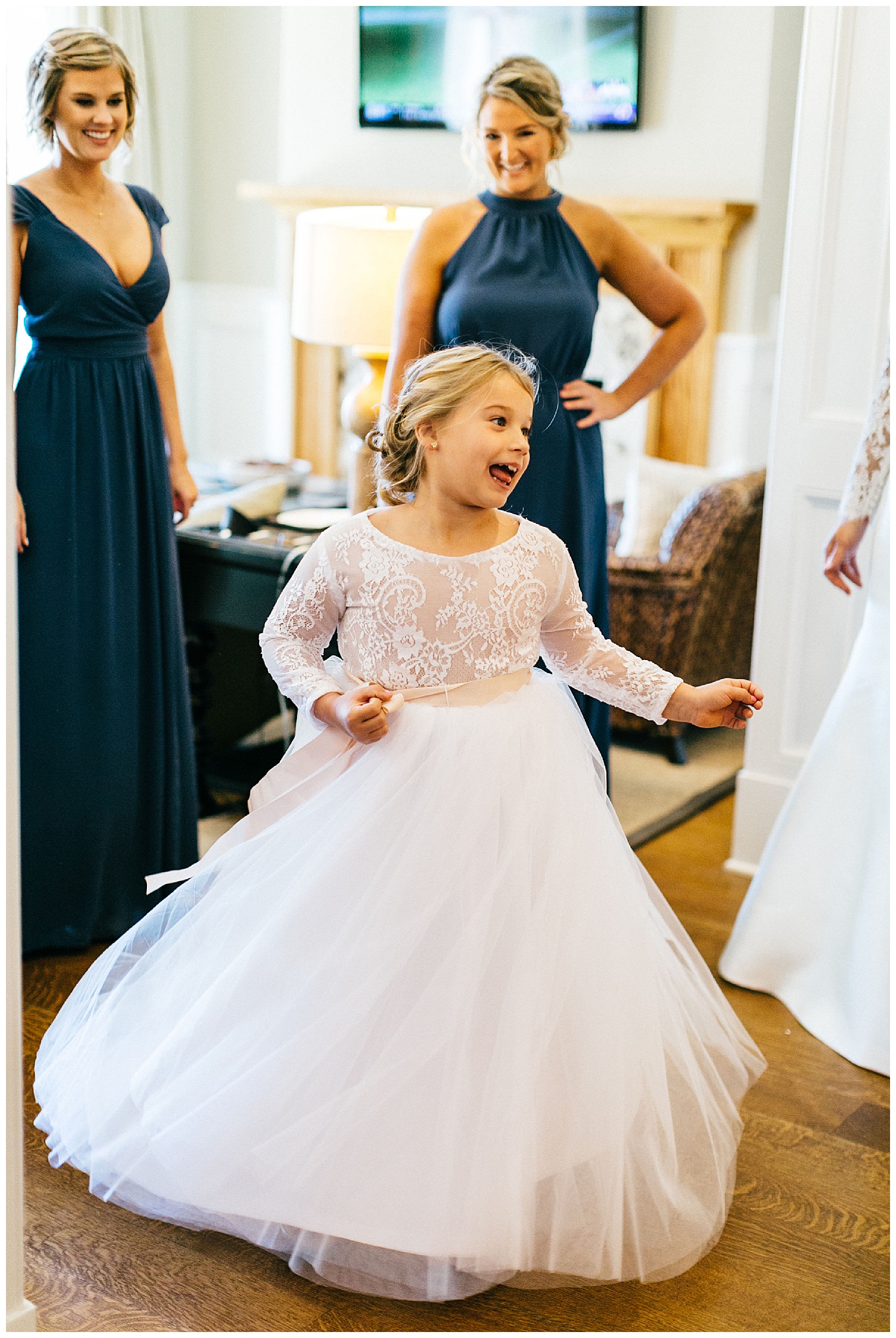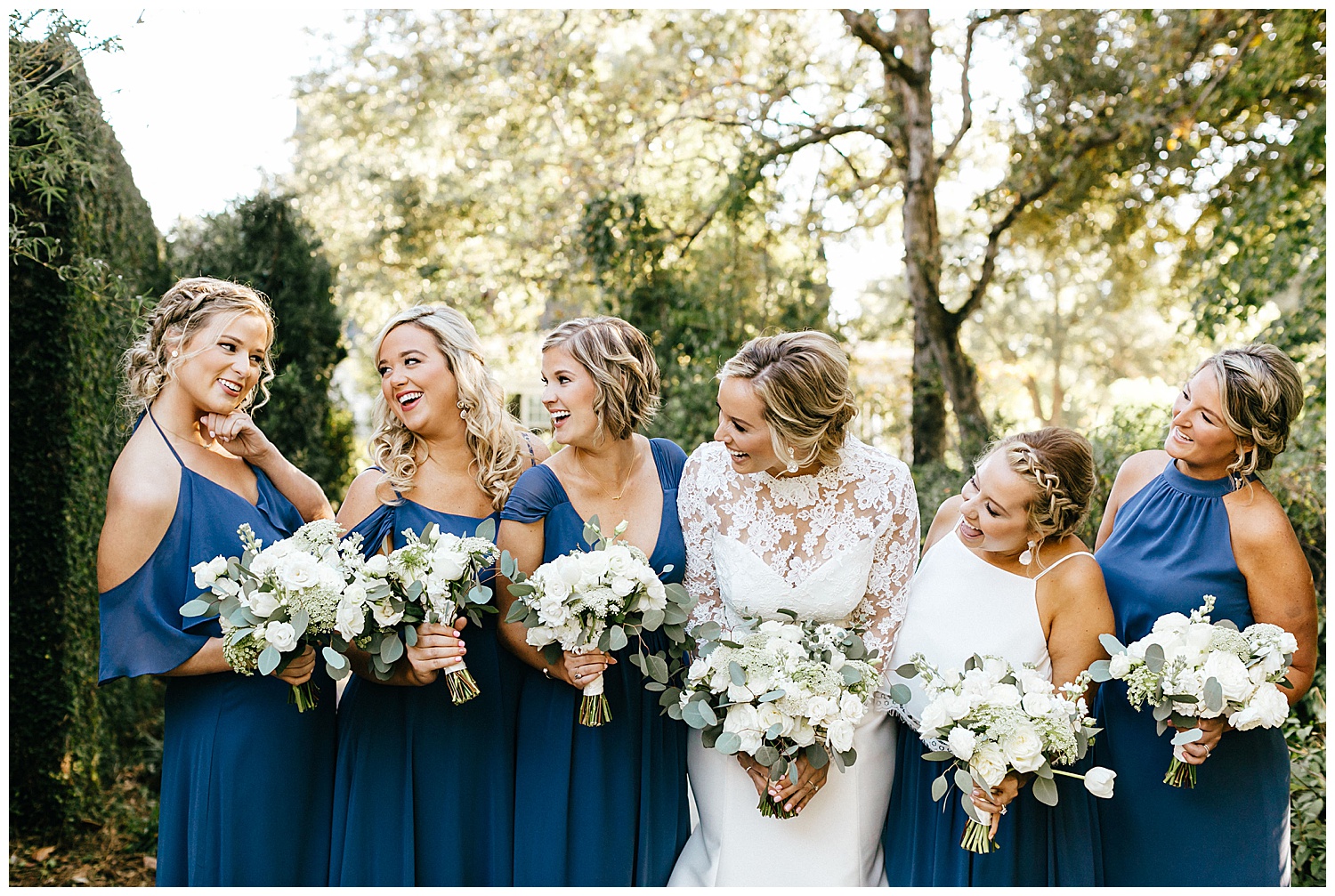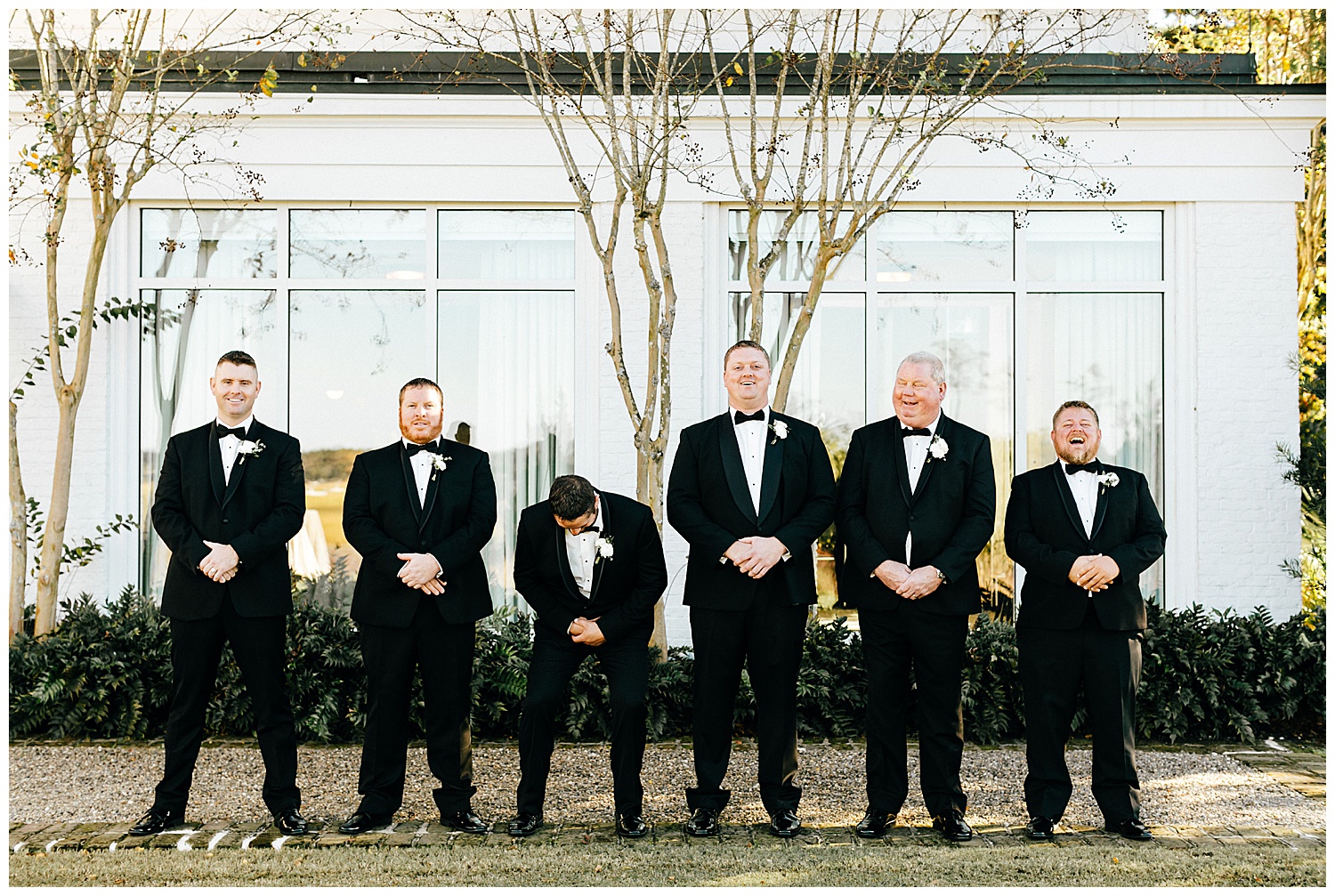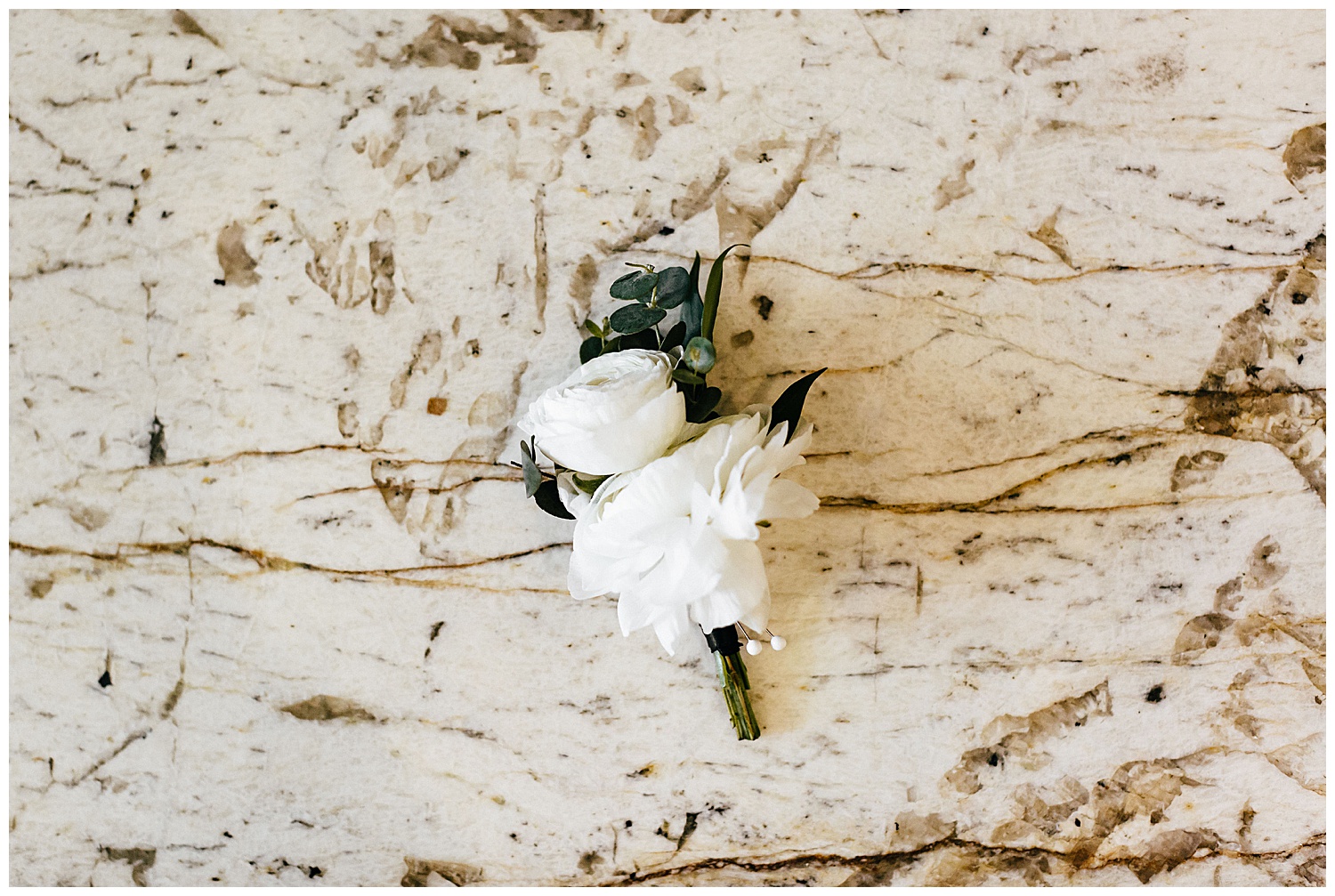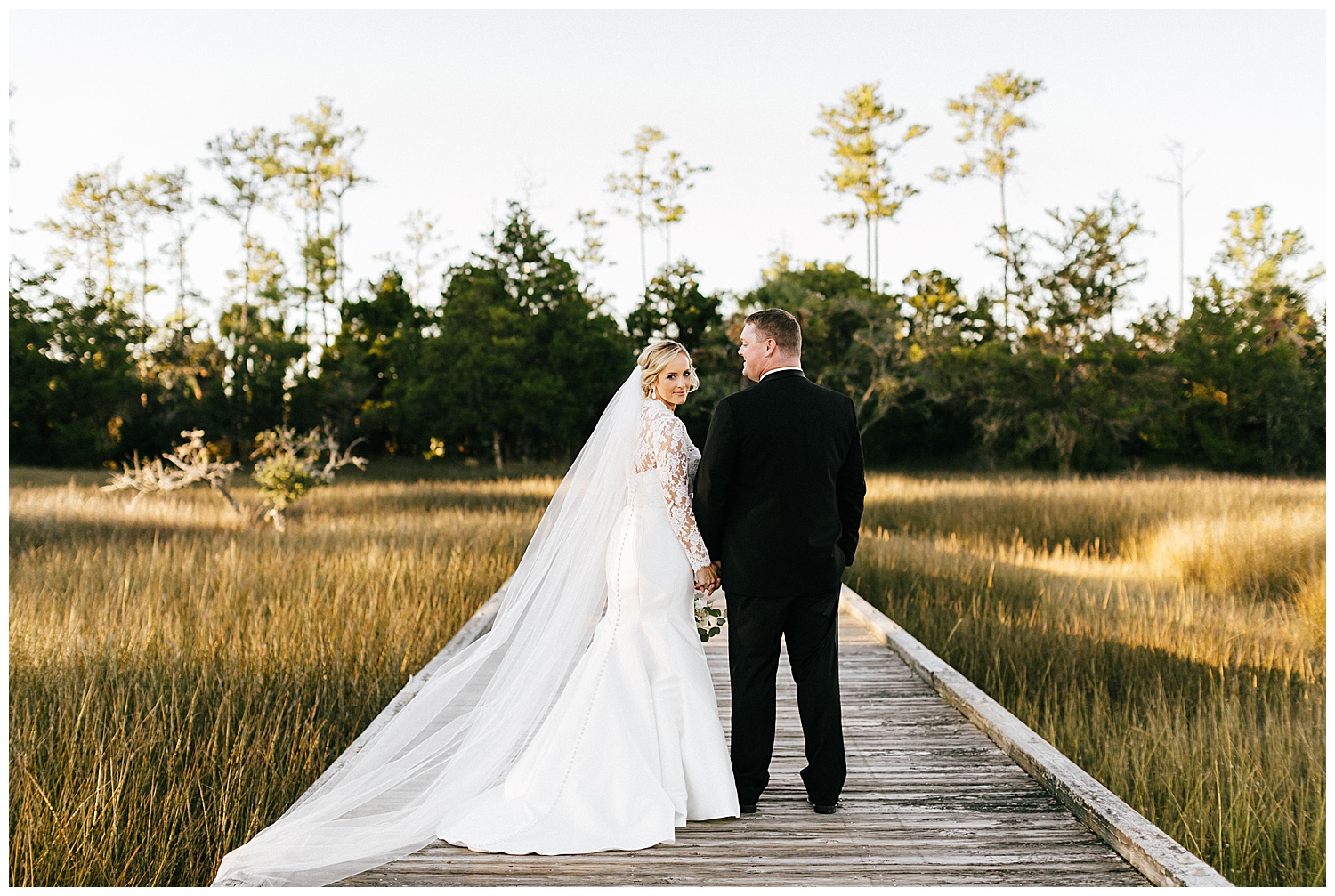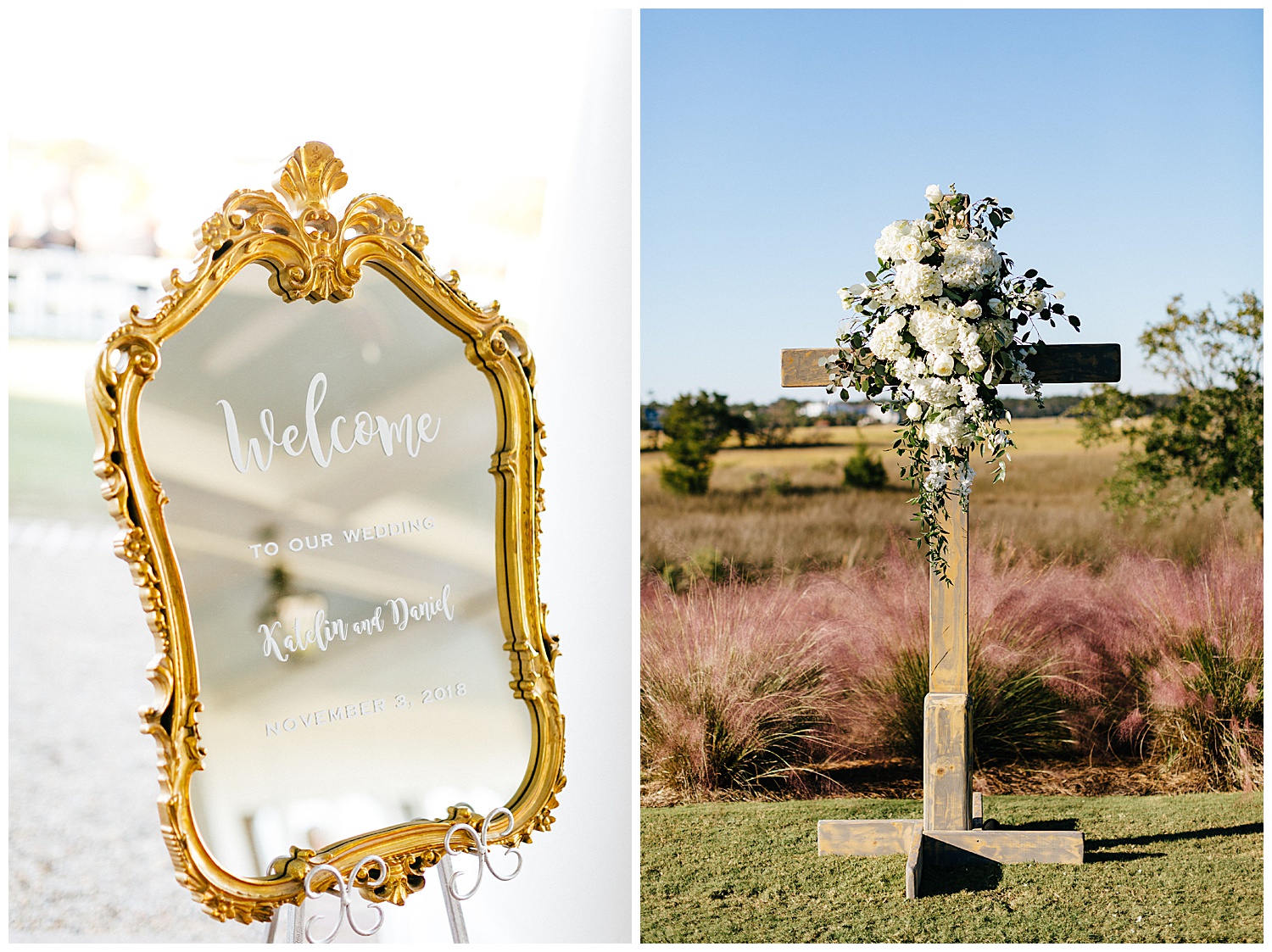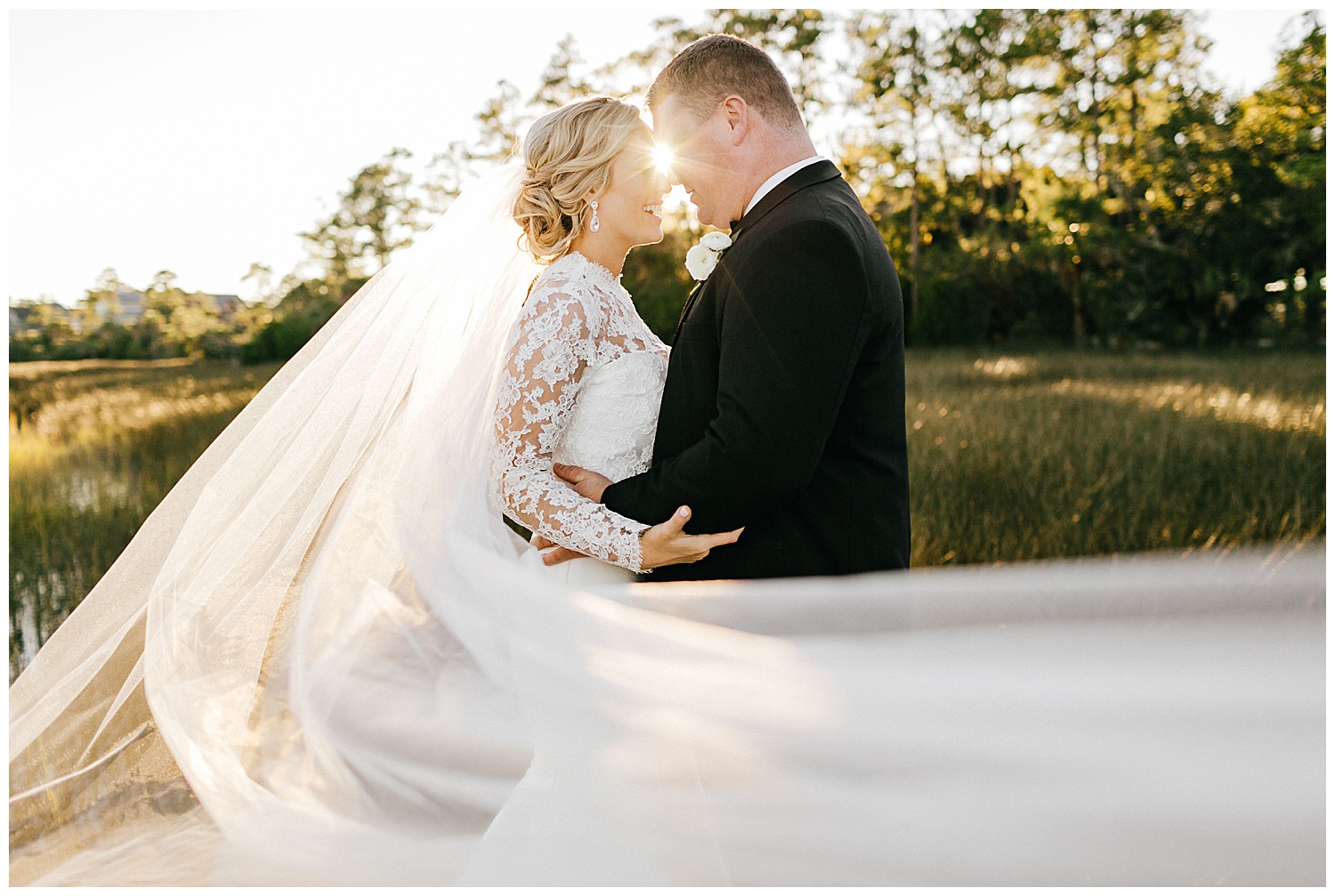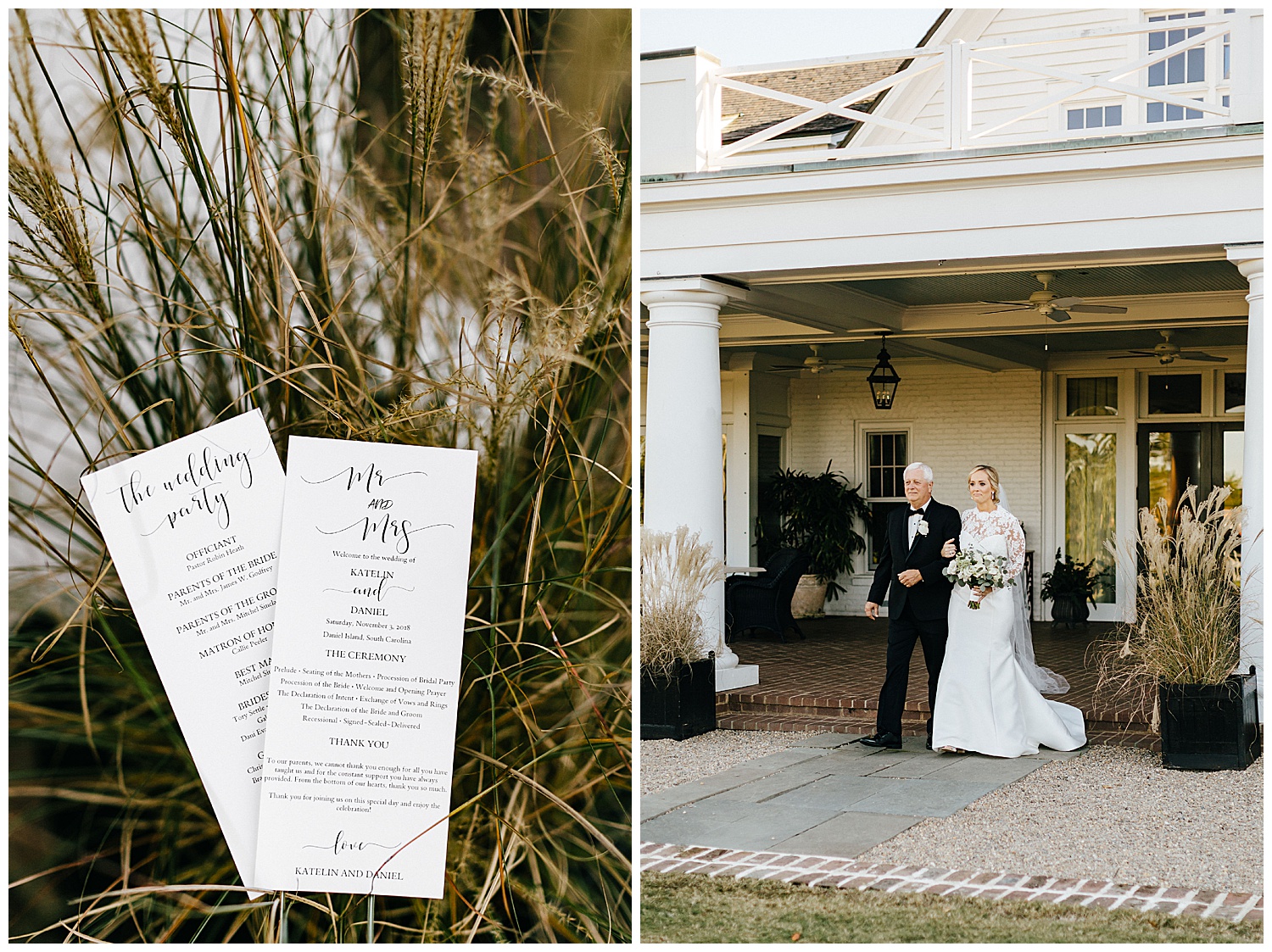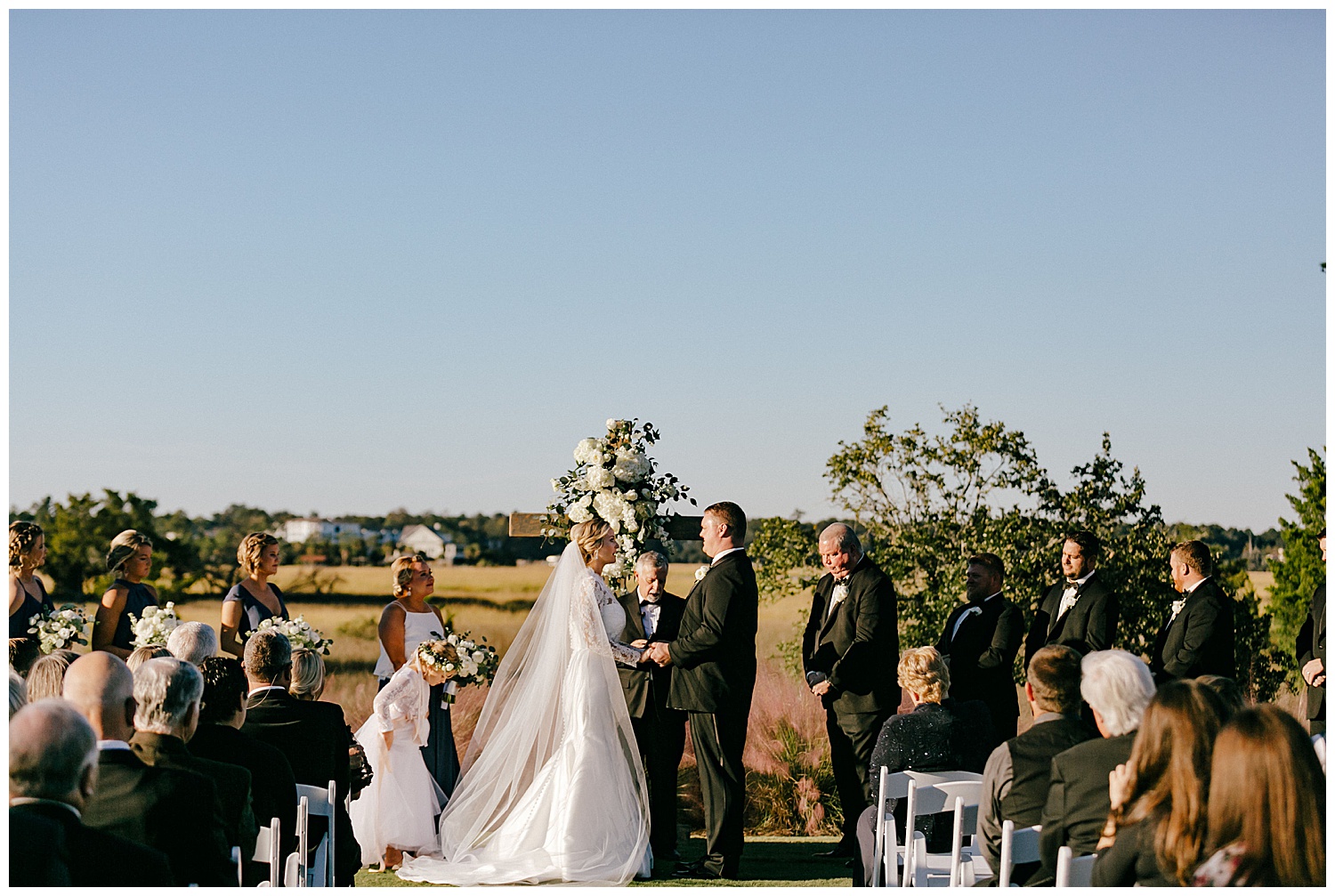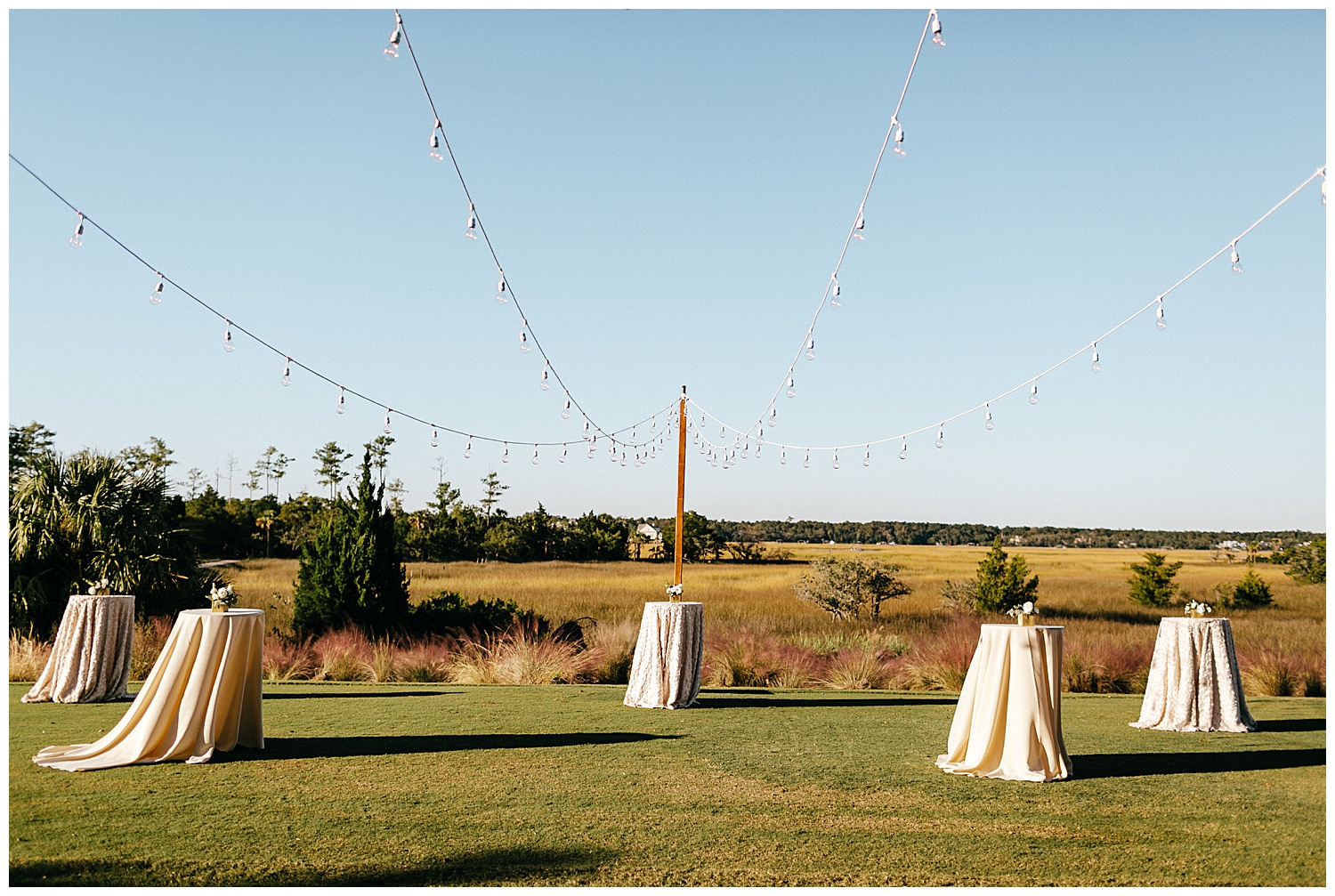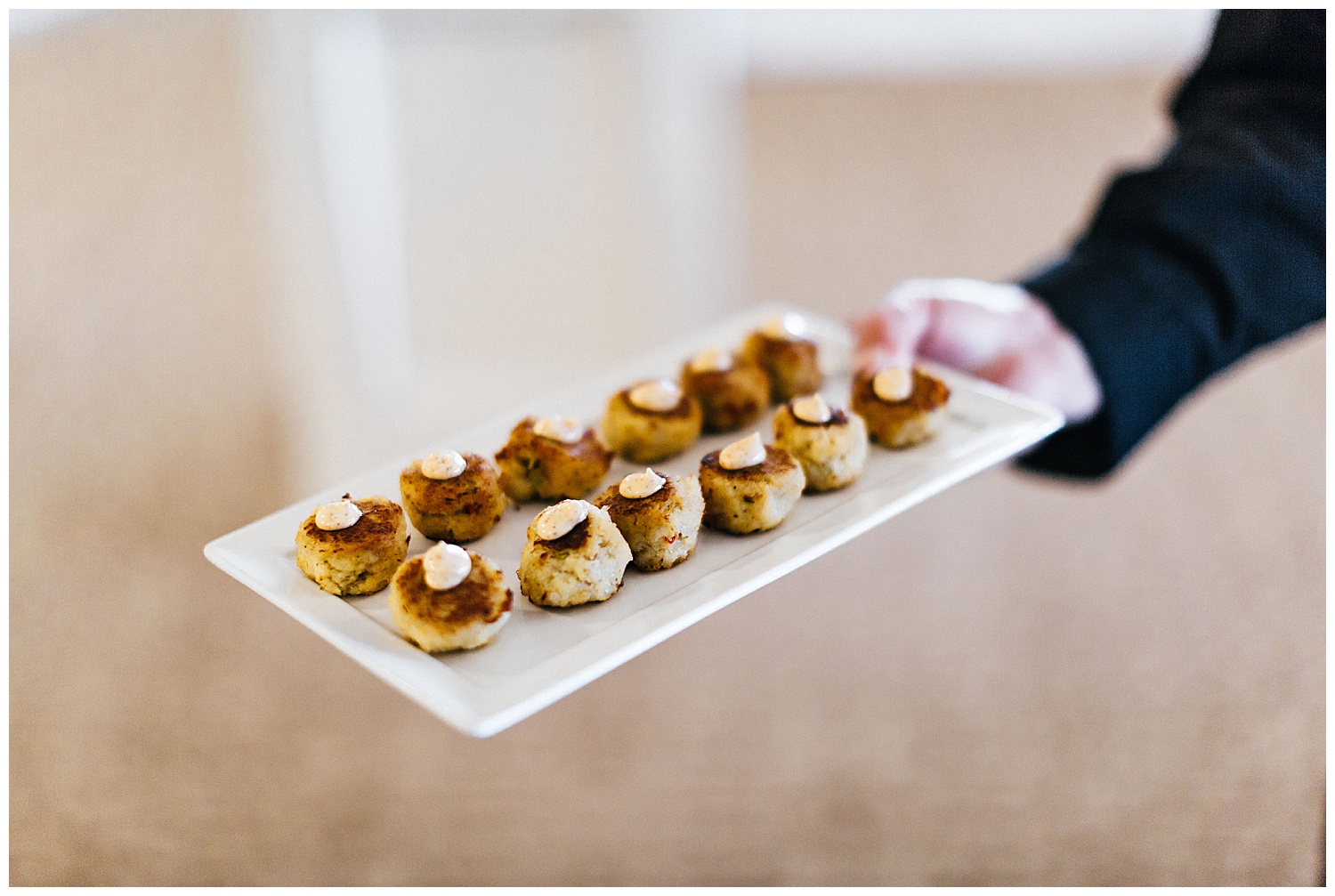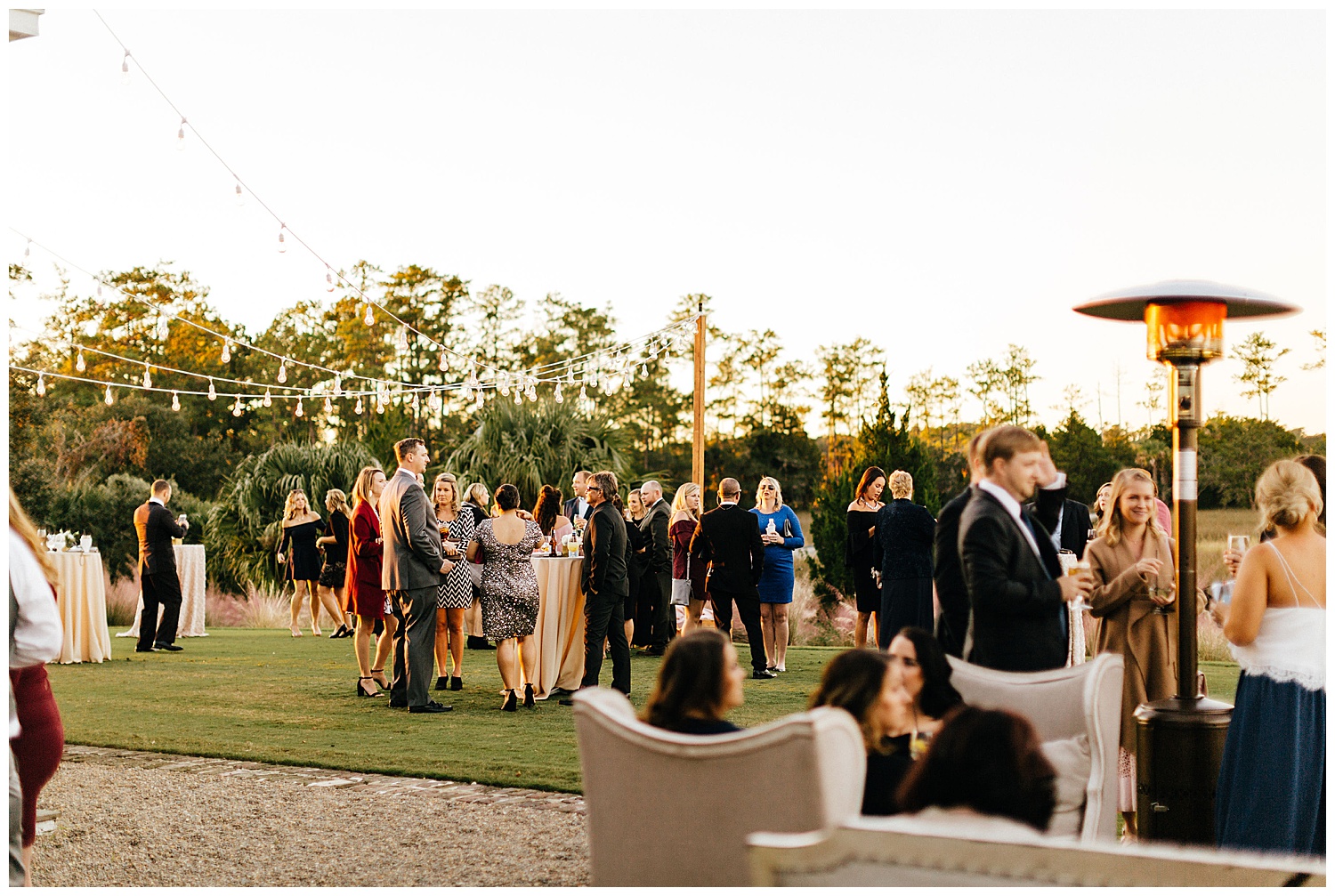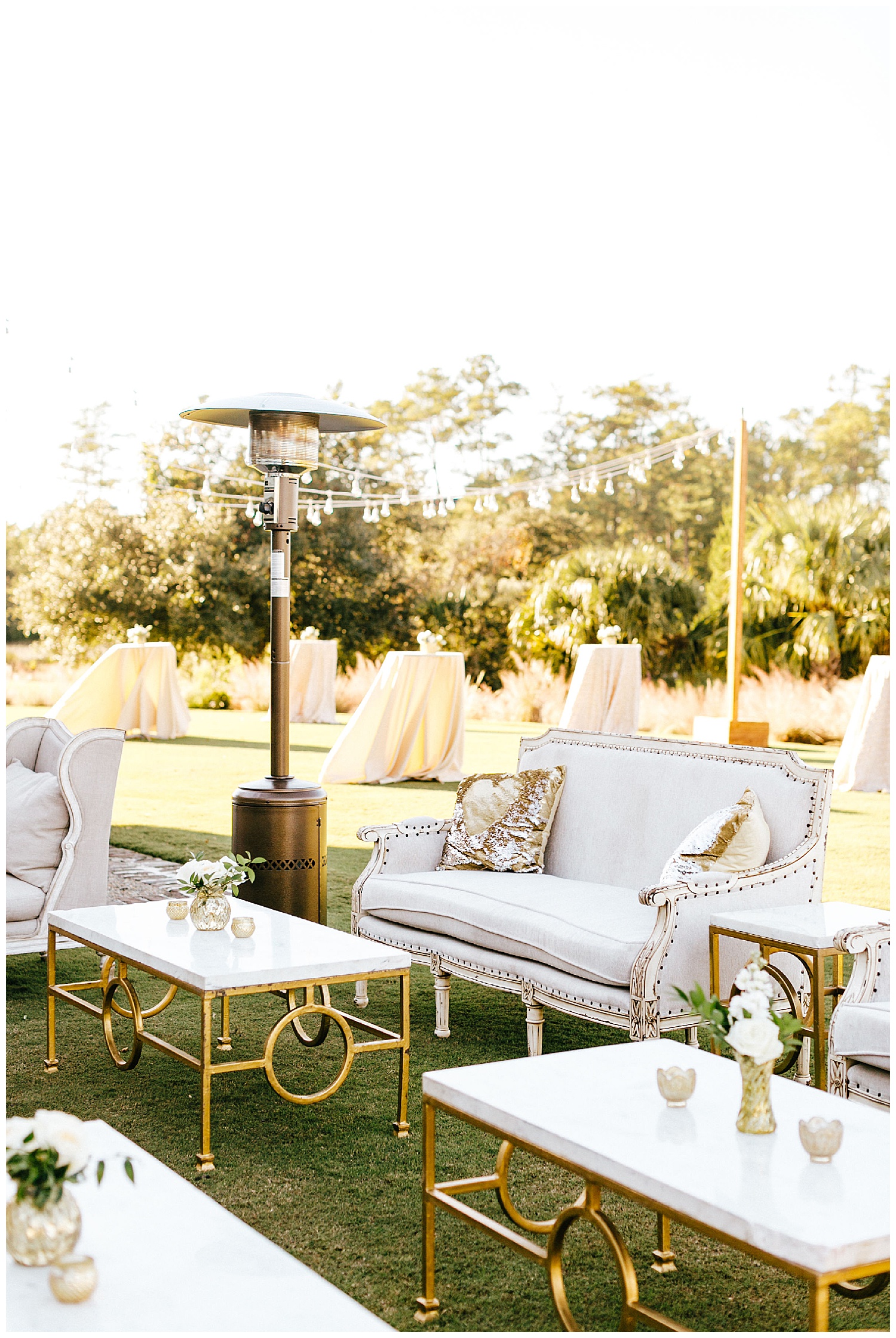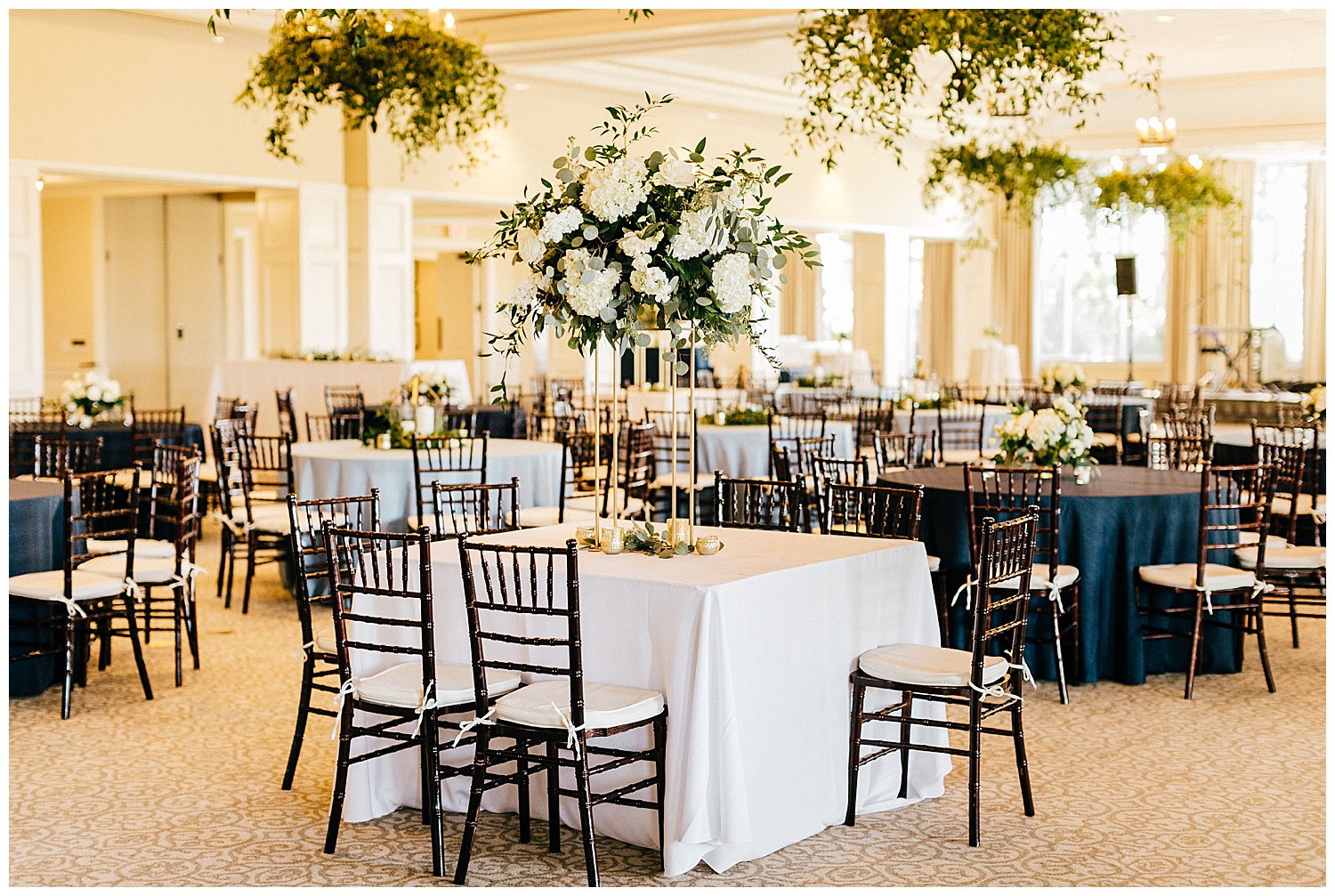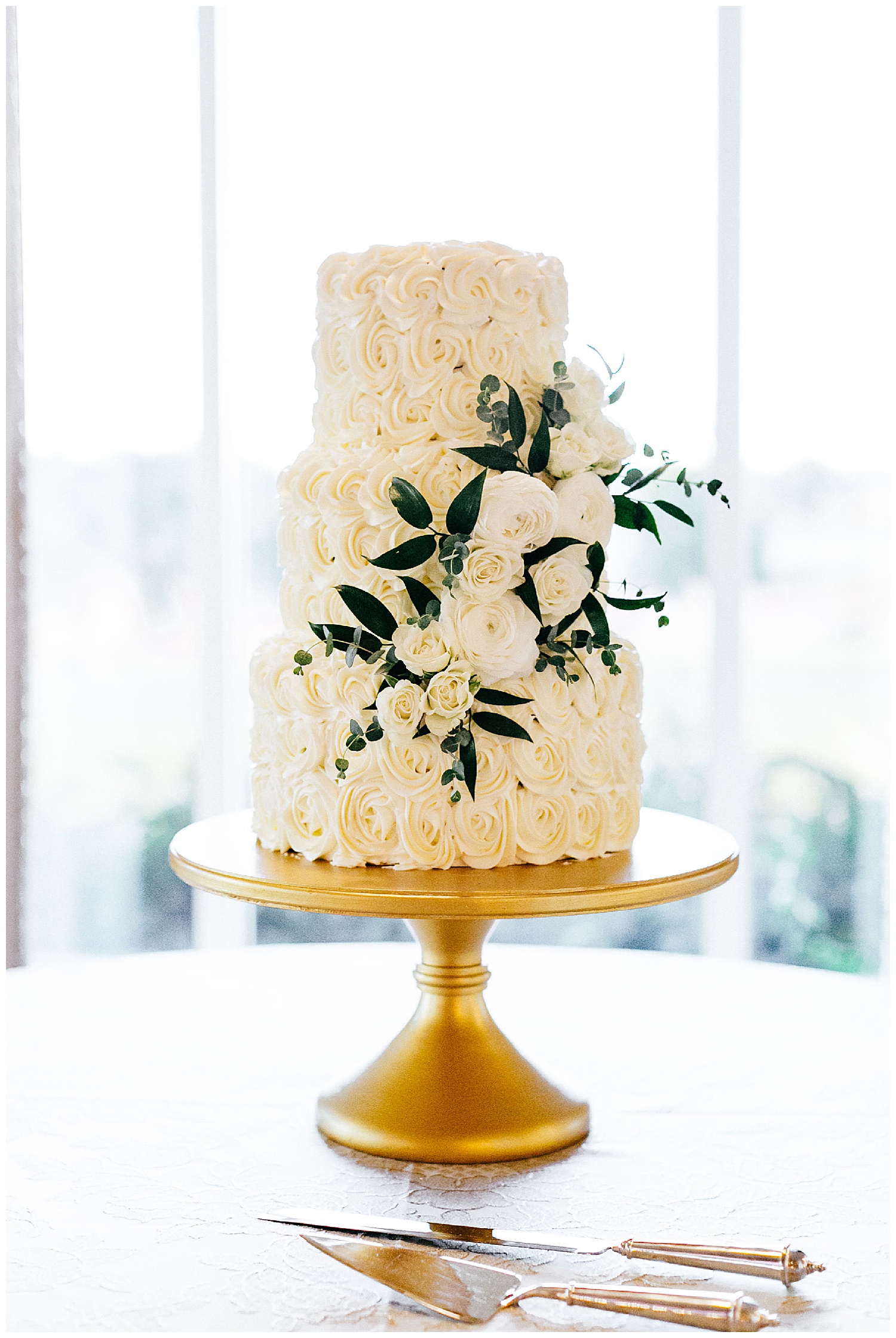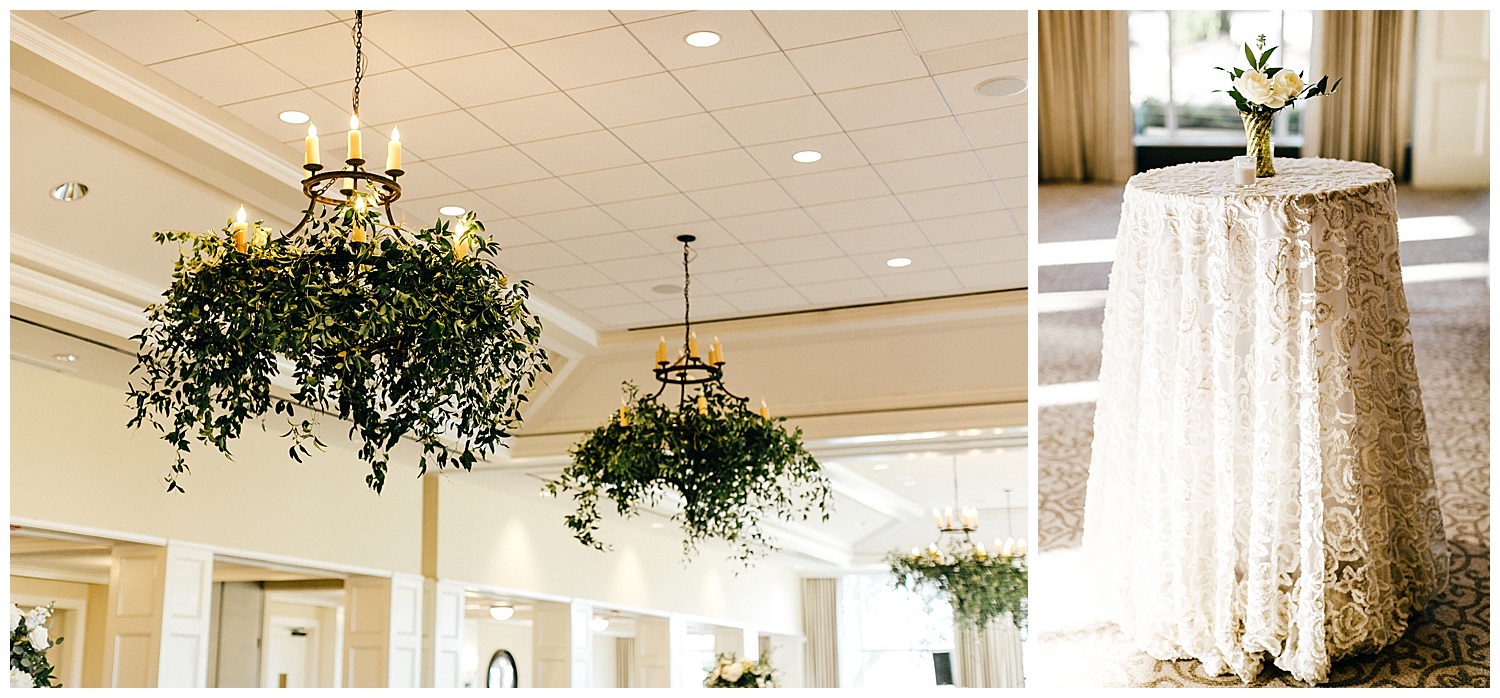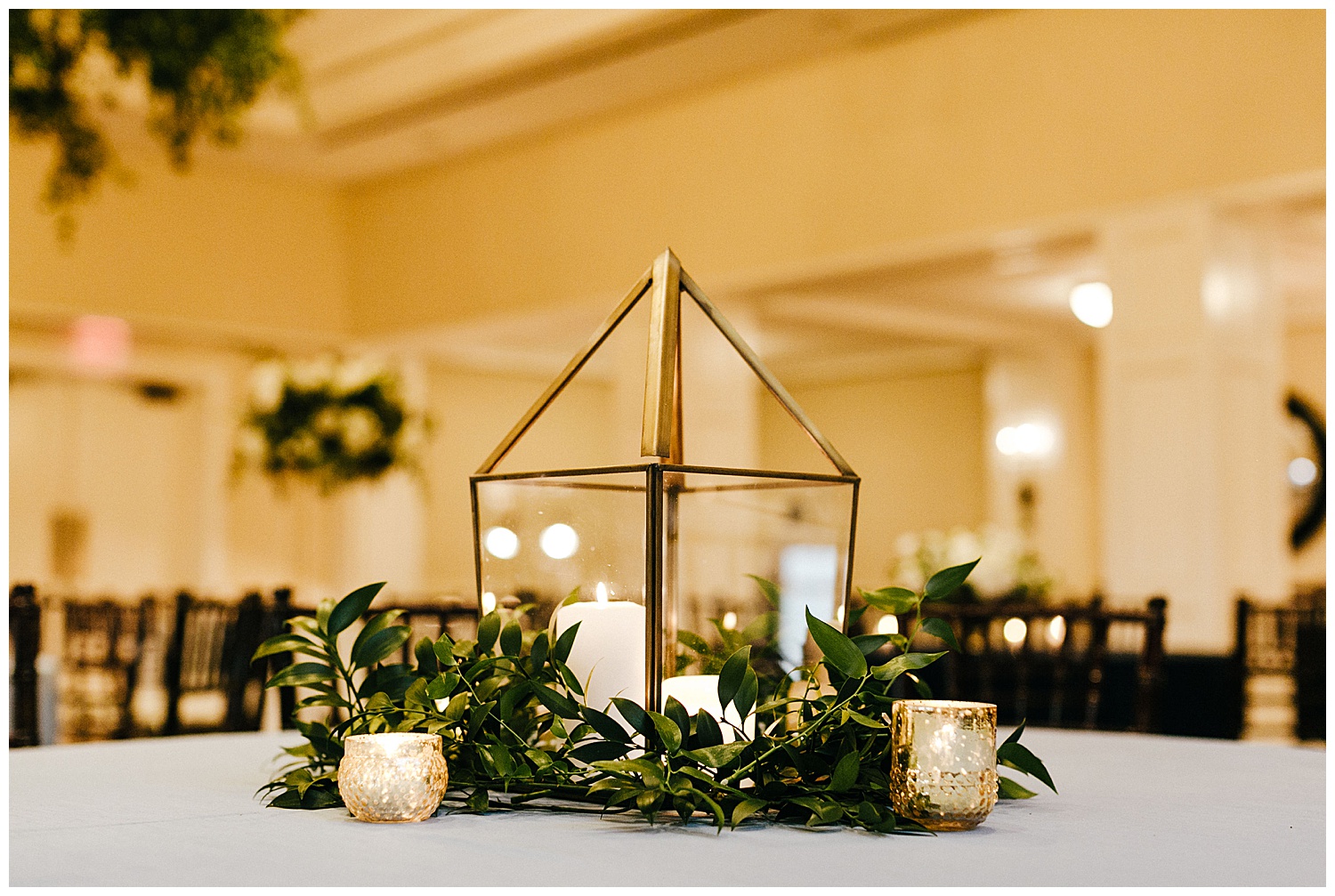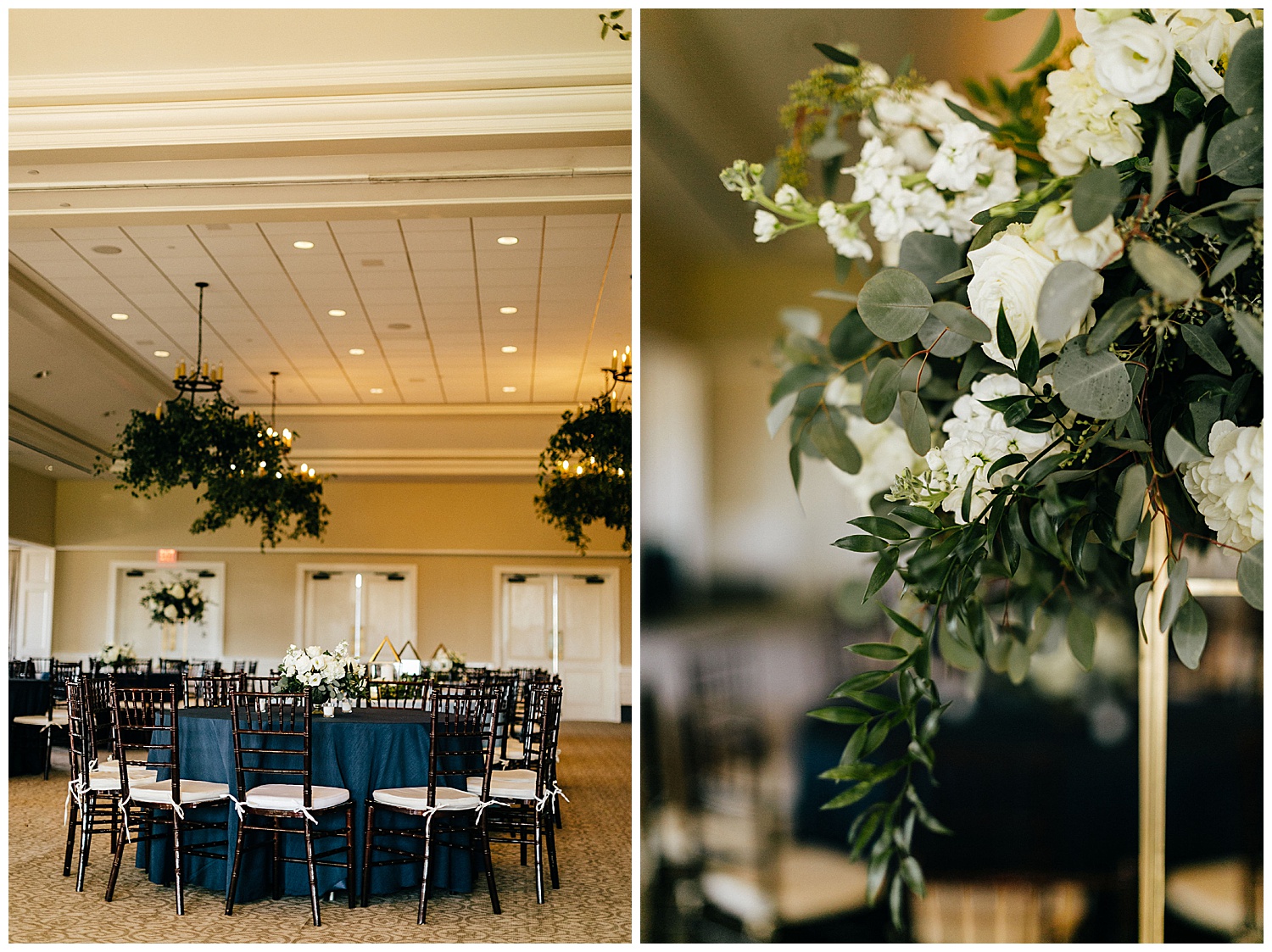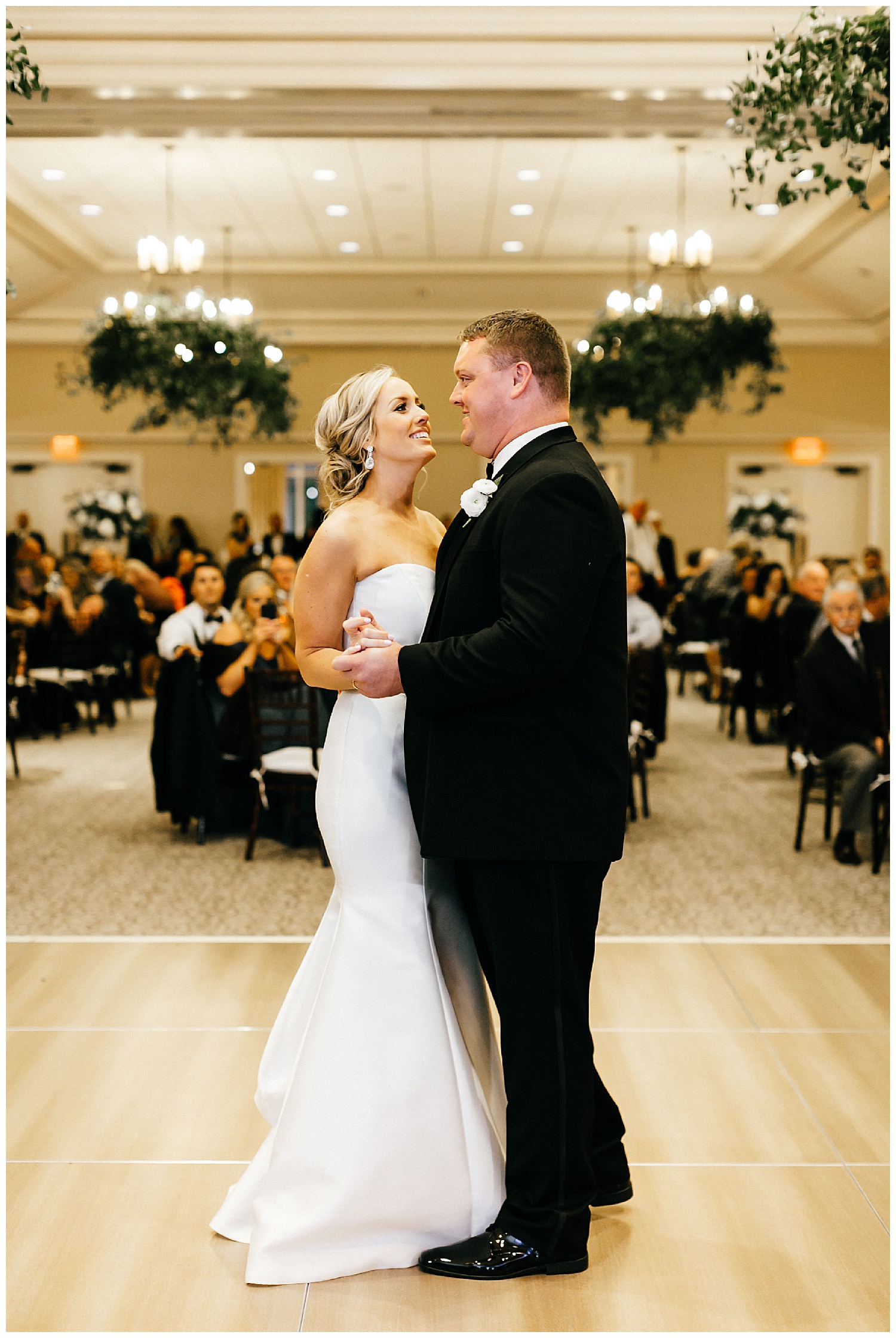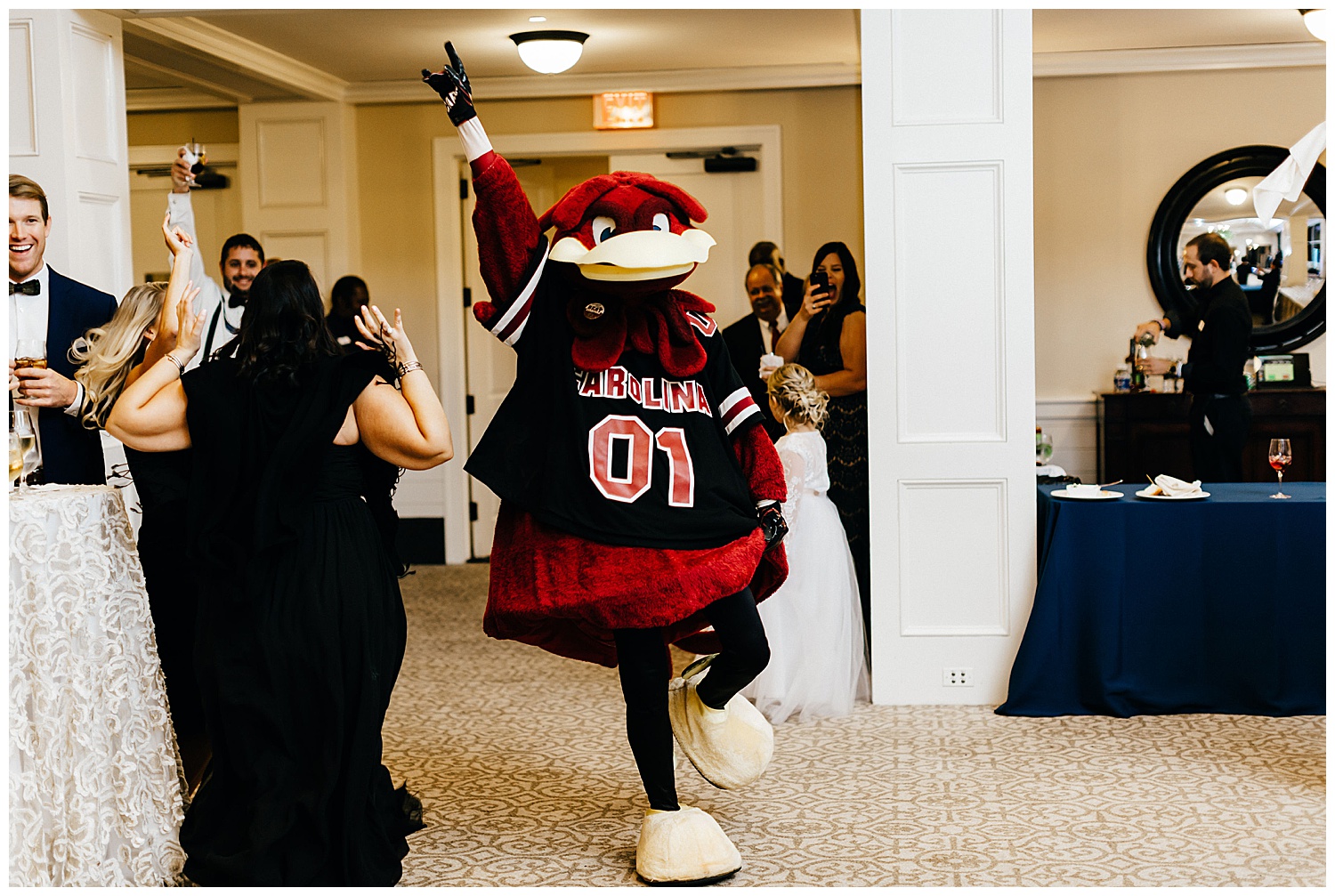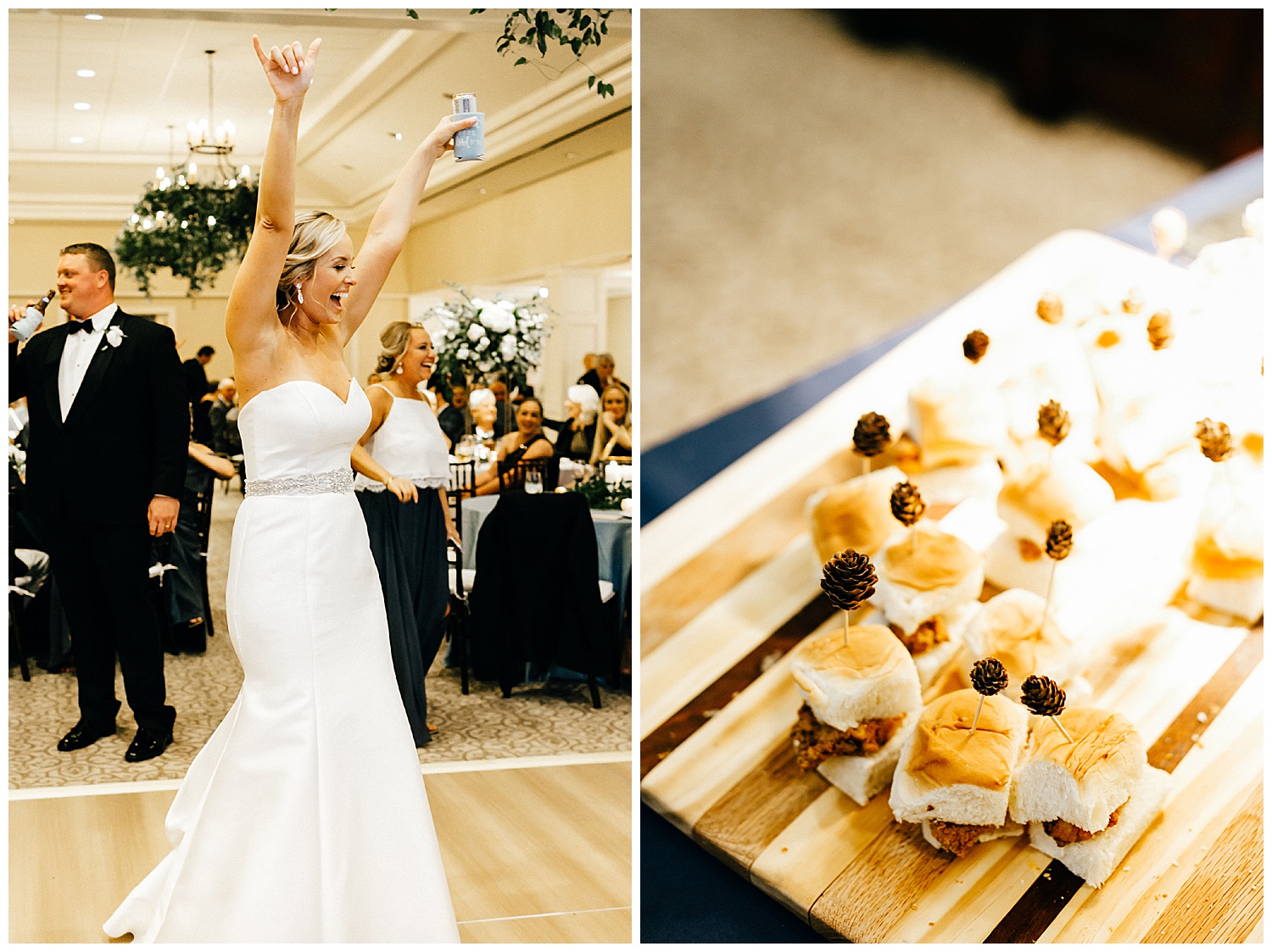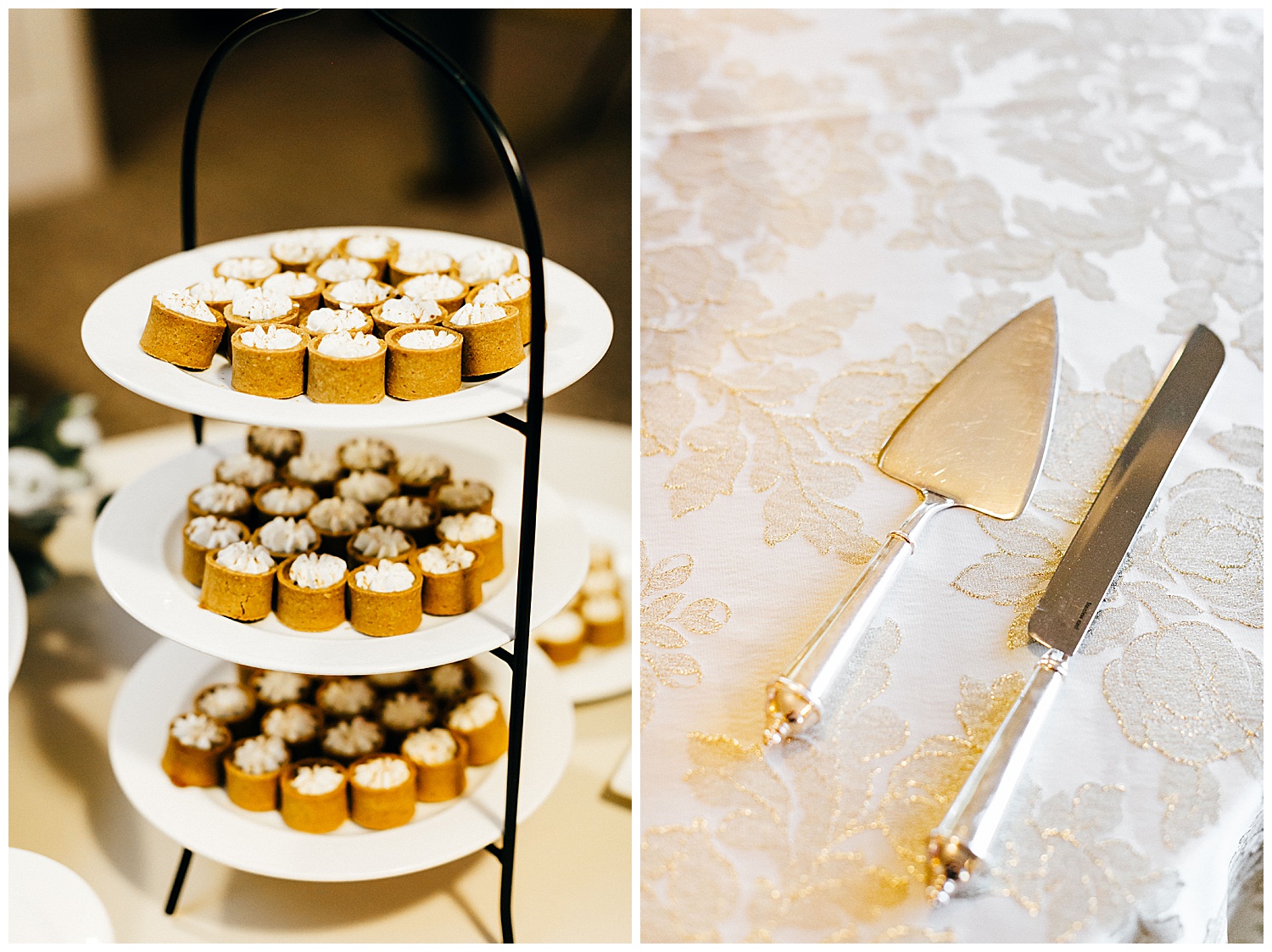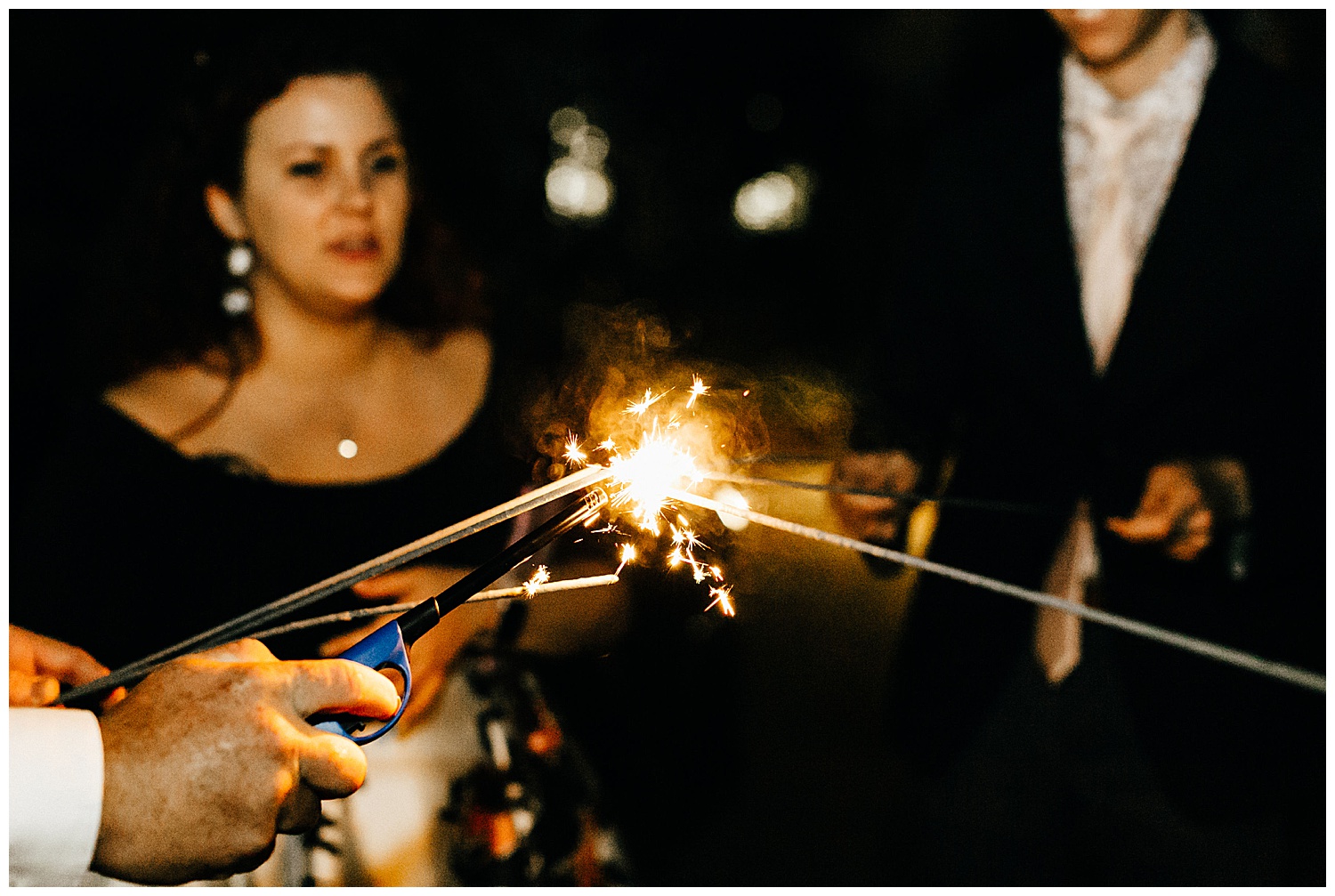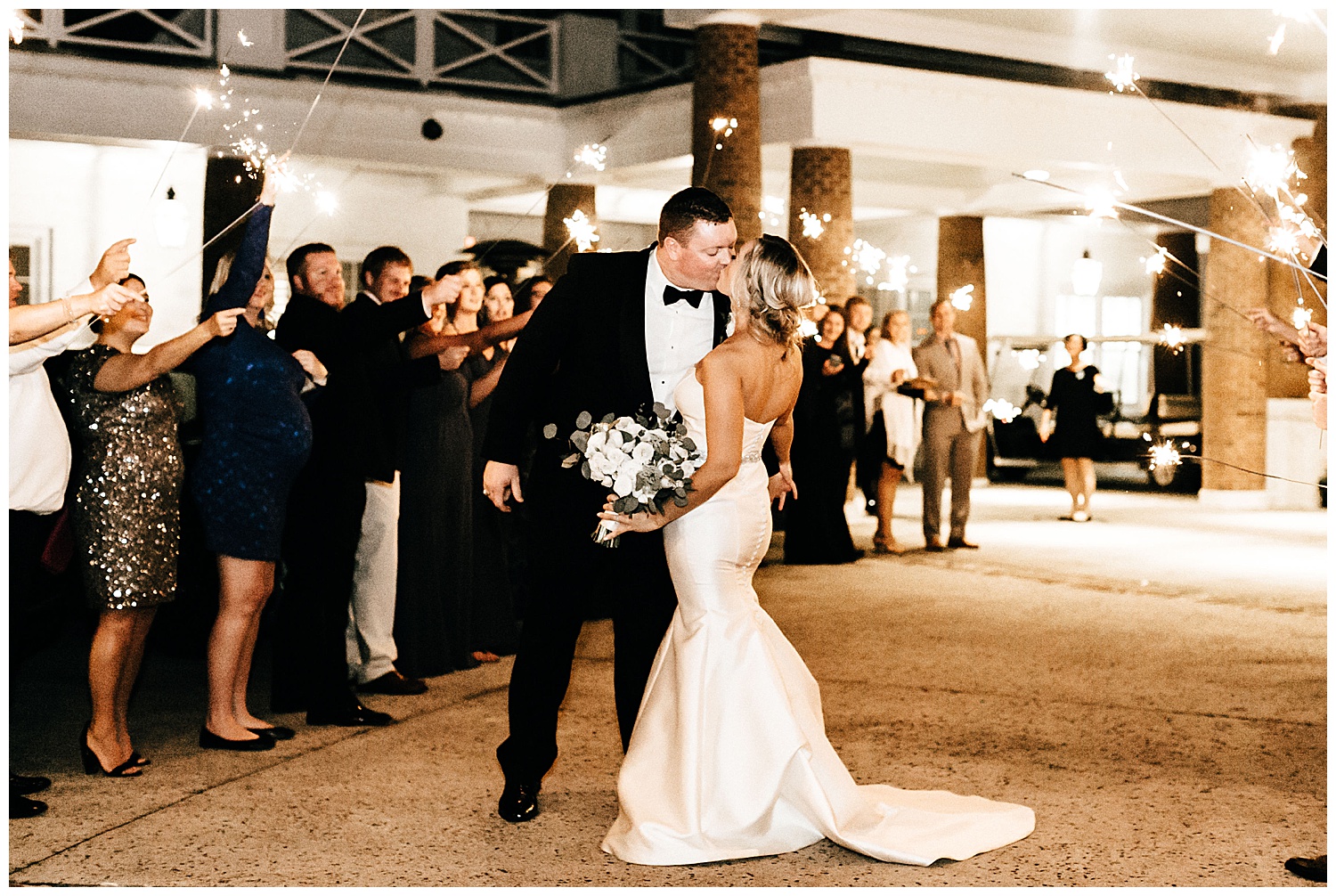 Planner: RLE Charleston | Florals: Tiger Lily Weddings | Photographer: Sara Bee Photography | Videographer: Hart to Heart Media | Venue and Catering: Daniel Island Club | Rentals: Snyder Events | Lighting: Technical Event Company | Invitations: SAS-E Ink | Band: Quiana Parler and Friends | Bride's Gown: Modern Trousseau | Hair: Wedding Hair by Charlotte | Makeup: Dannon Collard | Ceremony Cross: WildFlowers Inc.