If weddings not only celebrate love, but also heighten it with fairy tale-feeling outfits and flowers and food and dance, why wouldn't they be the supreme spot to meet your forever love as well? Neither Alex nor Robert wanted to go to a mutual friend's wedding. She wanted to work late; he wanted to relax. But each of their parents begged, A and R acquiesced, and fate landed them at the same table (cue all-night chatting). Alex wasn't the type who grew up thinking about wedding day details, so when Robert popped the question almost four years after that lucky meeting, it was time to get planning. The Citadel Summerall Chapel was an obvious choice for the ceremony—Robert came from a military family and Alex adored the stained-glass windows and old pews. For the reception, The Cedar Room gave Alex the space she needed to blend modern and romantic styles. The goal was to keep everything timeless and neutral, but the bride and groom each chose one special detail. Robert donned his Brackish quail feather bow tie. Alex had both their grandparents' initials embroidered inside her dress (the dress she said "yes" to at Kleinfeld, which she reports was just like what you see on television … but even better). The Big Day was filled with picture-perfect moments: a military wedding arch, Citadel checkerboard bridal portraits, some snazzy dance moves, and a classic bouquet toss. The couple leaves us with this planning advice, "Don't overthink it; it'll turn out beautifully" … apparently true for falling in love at a wedding too!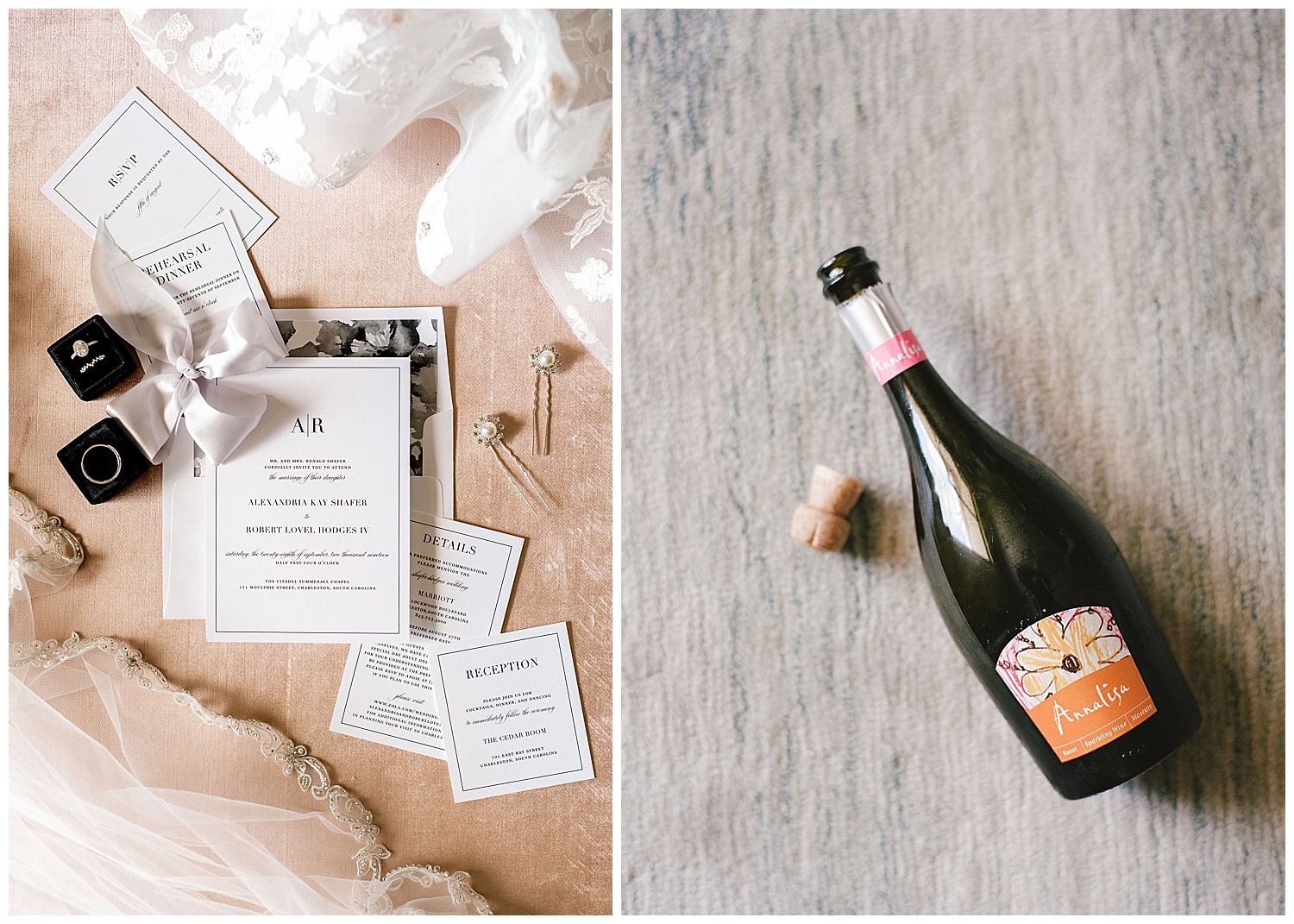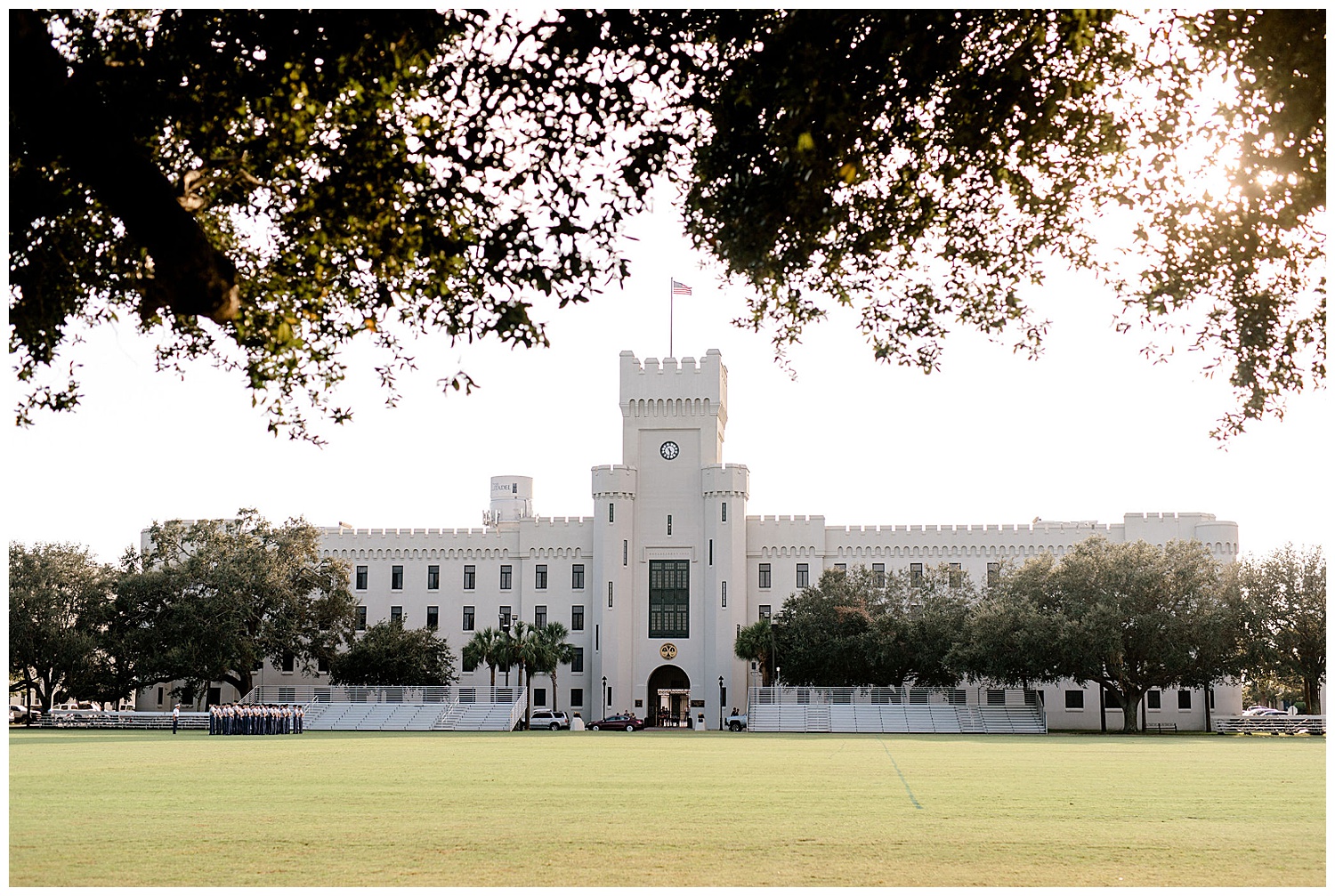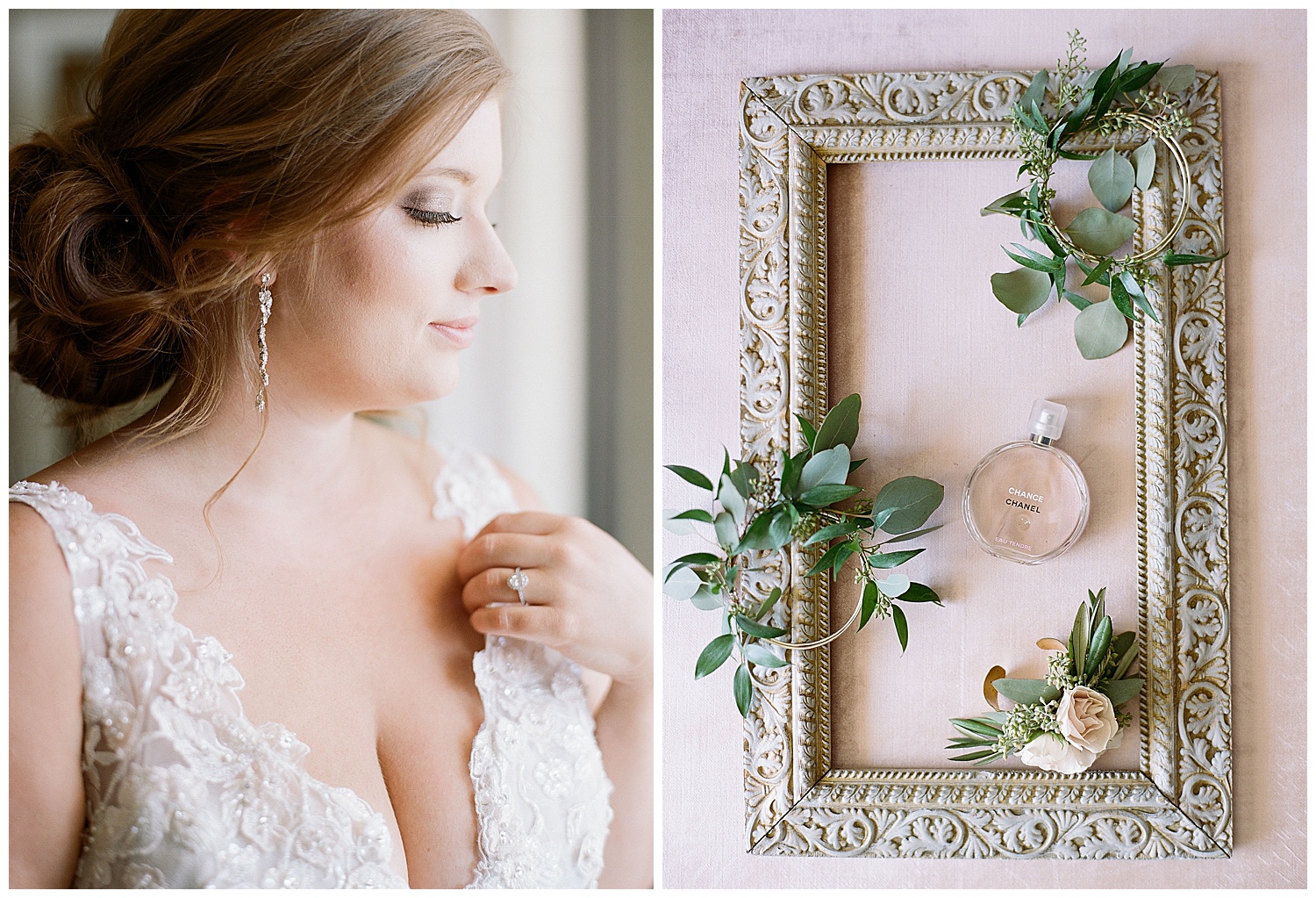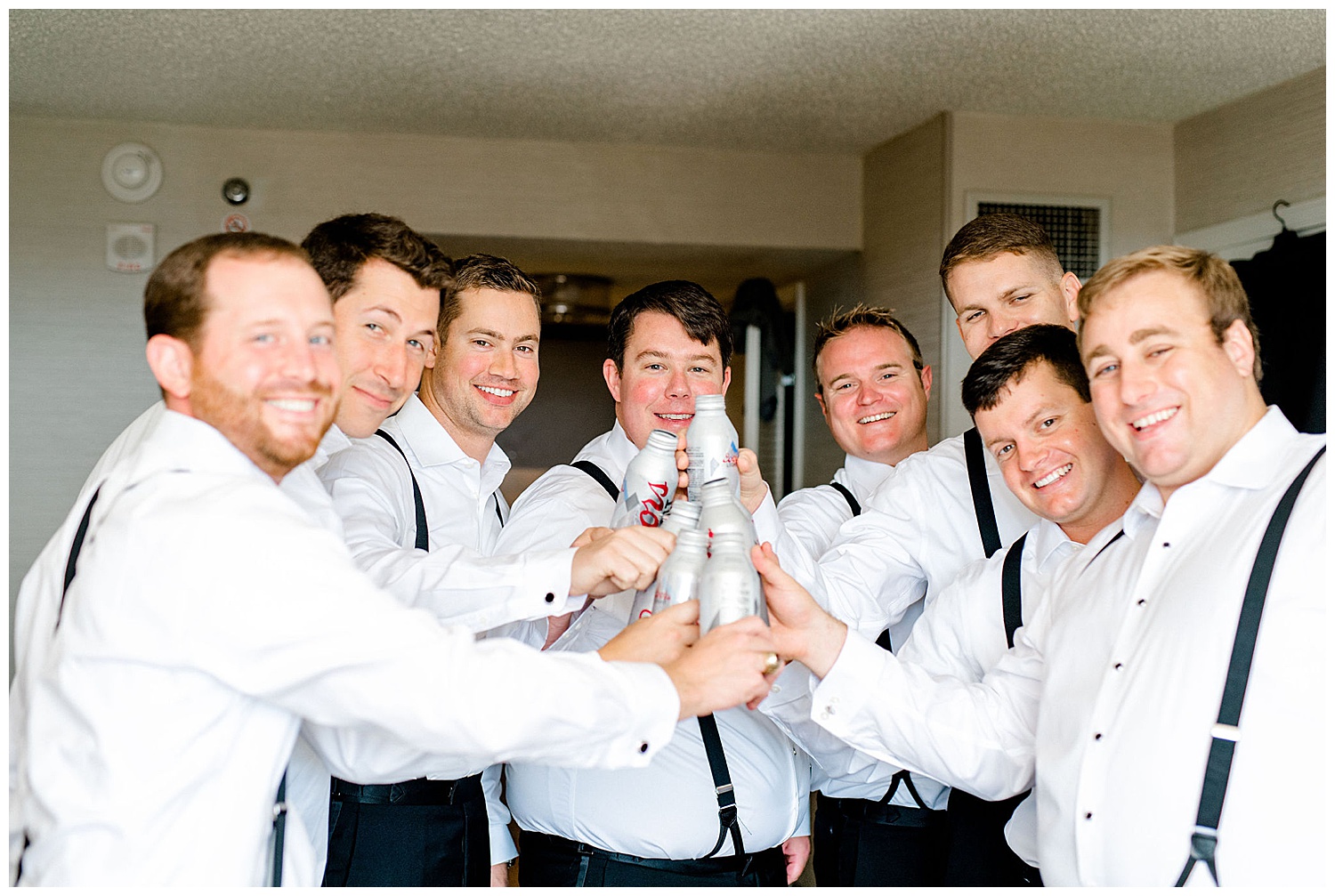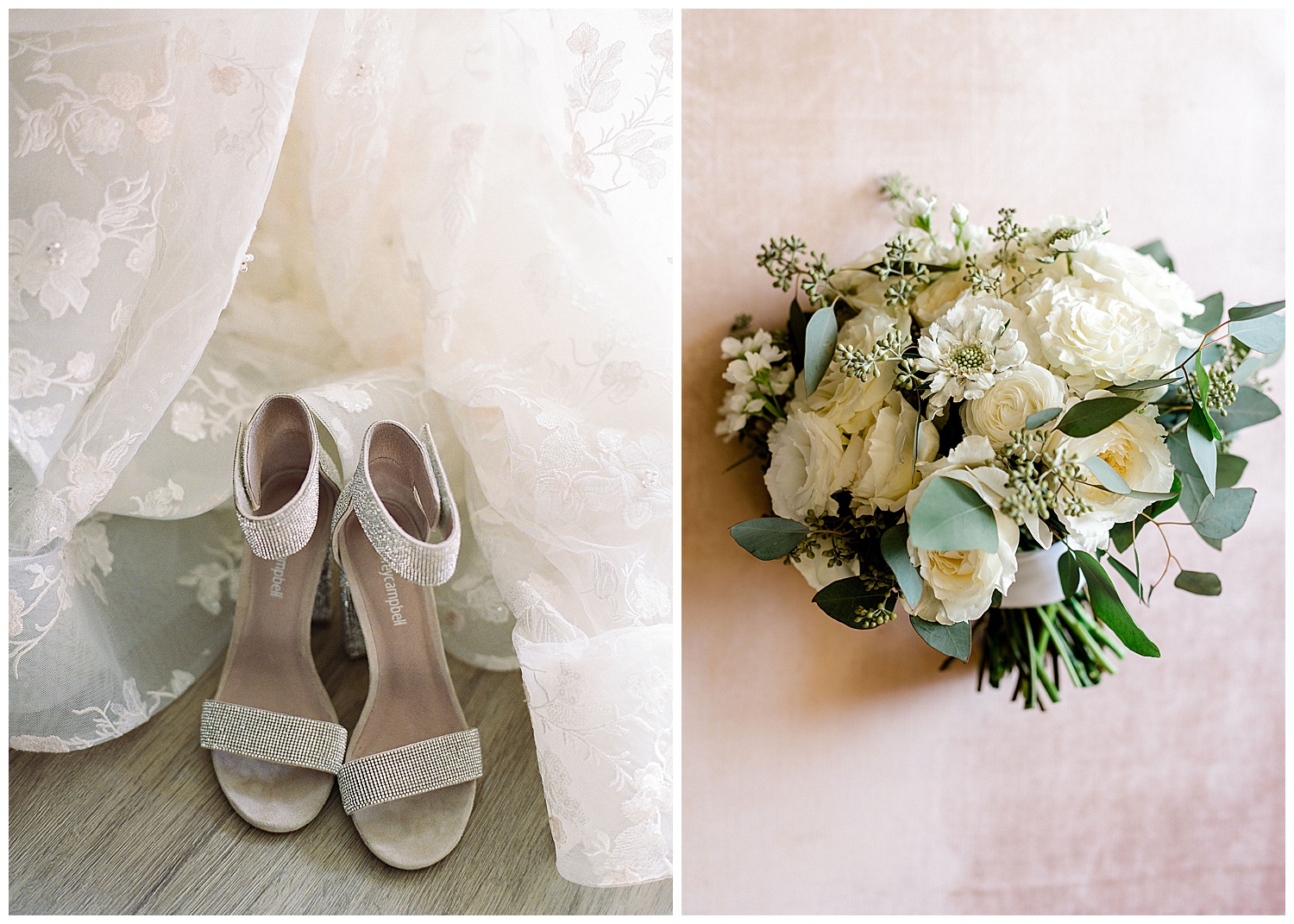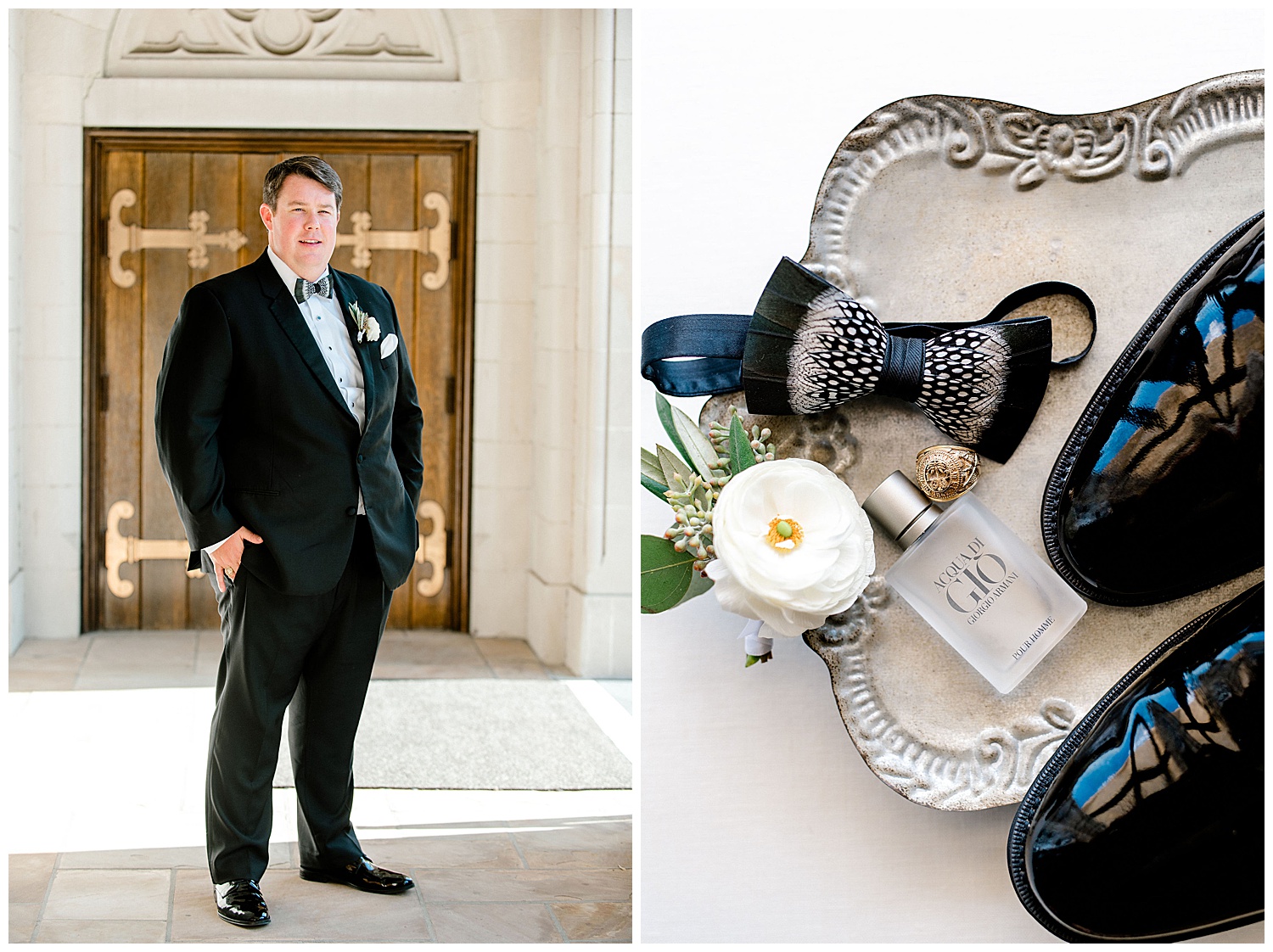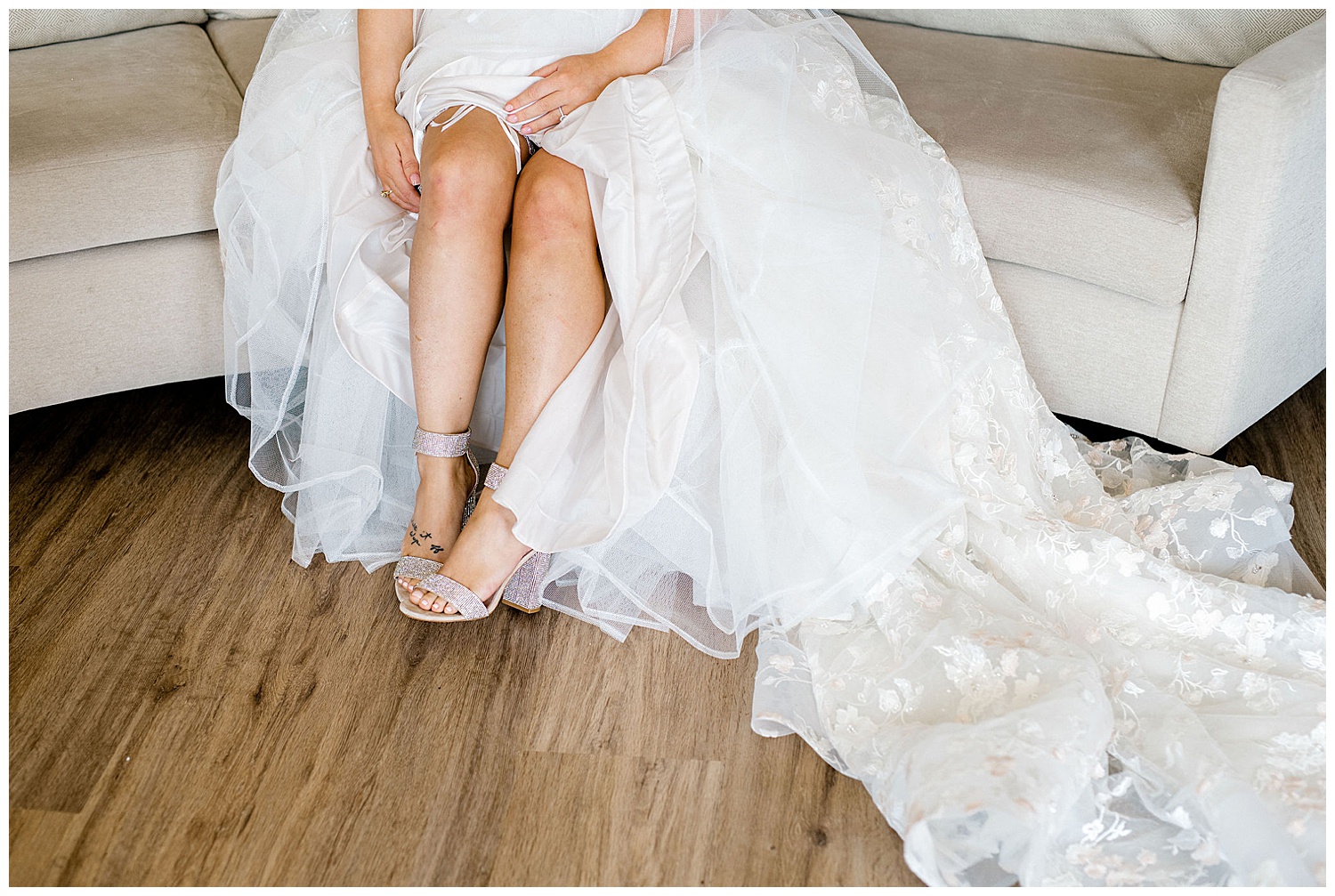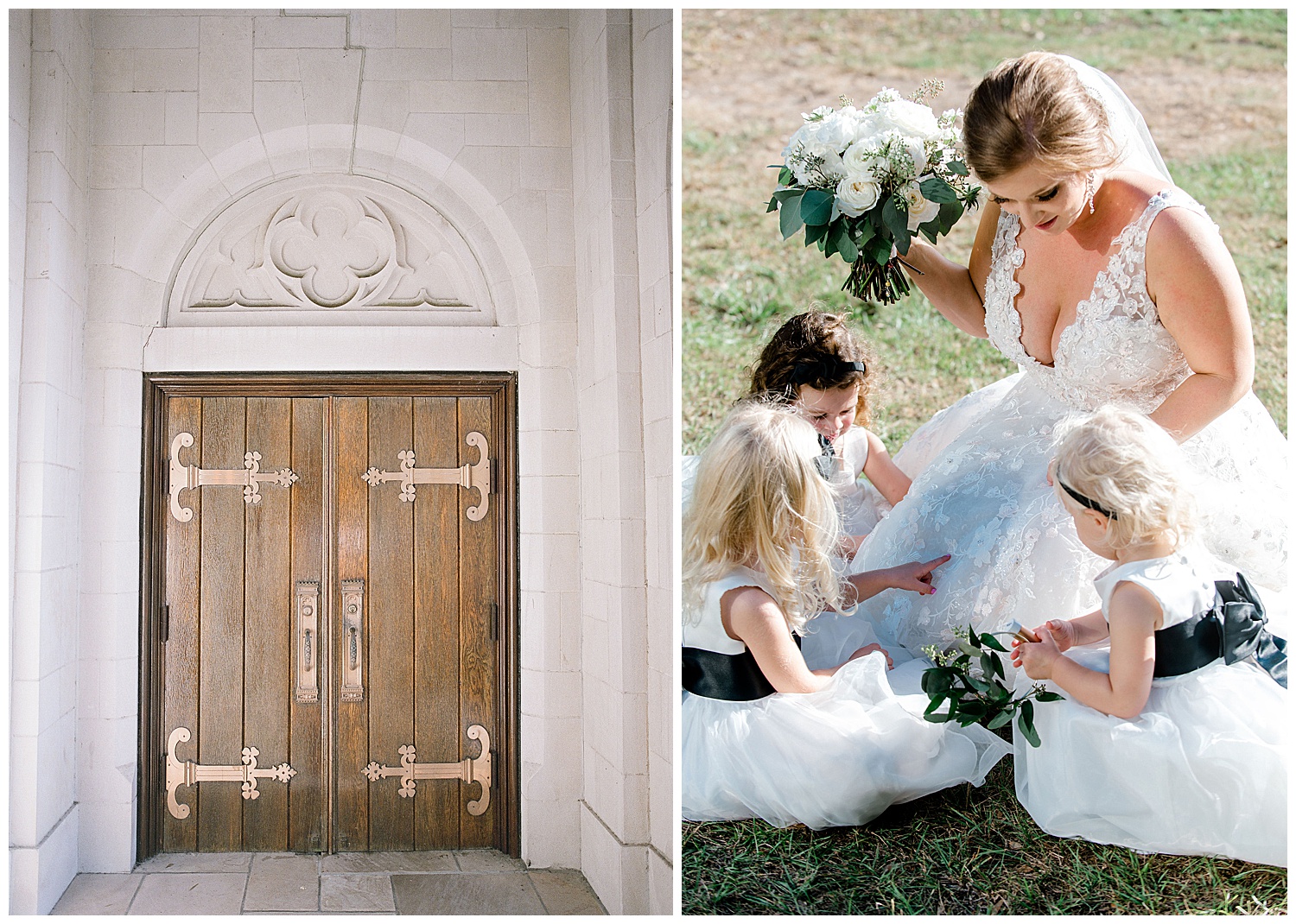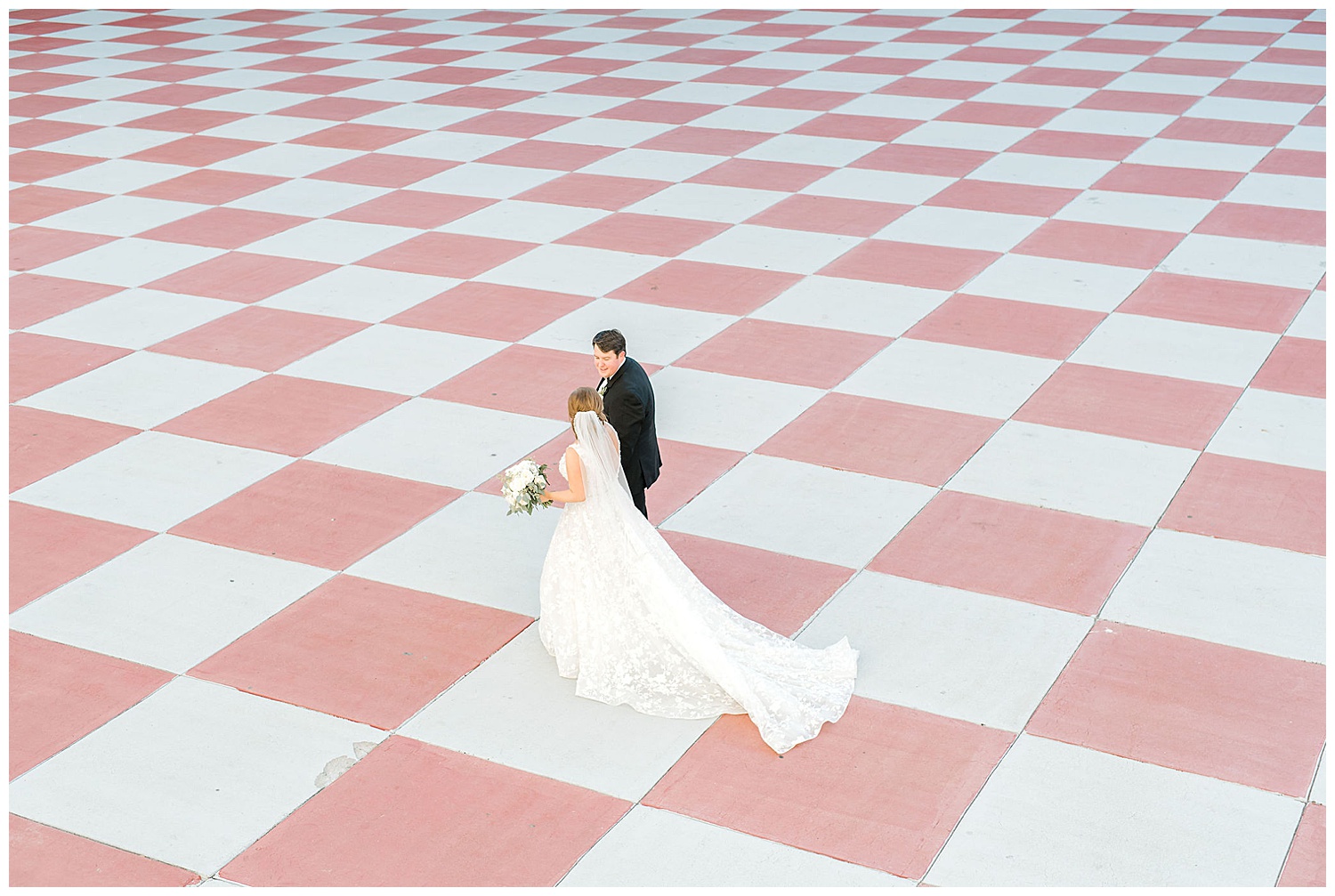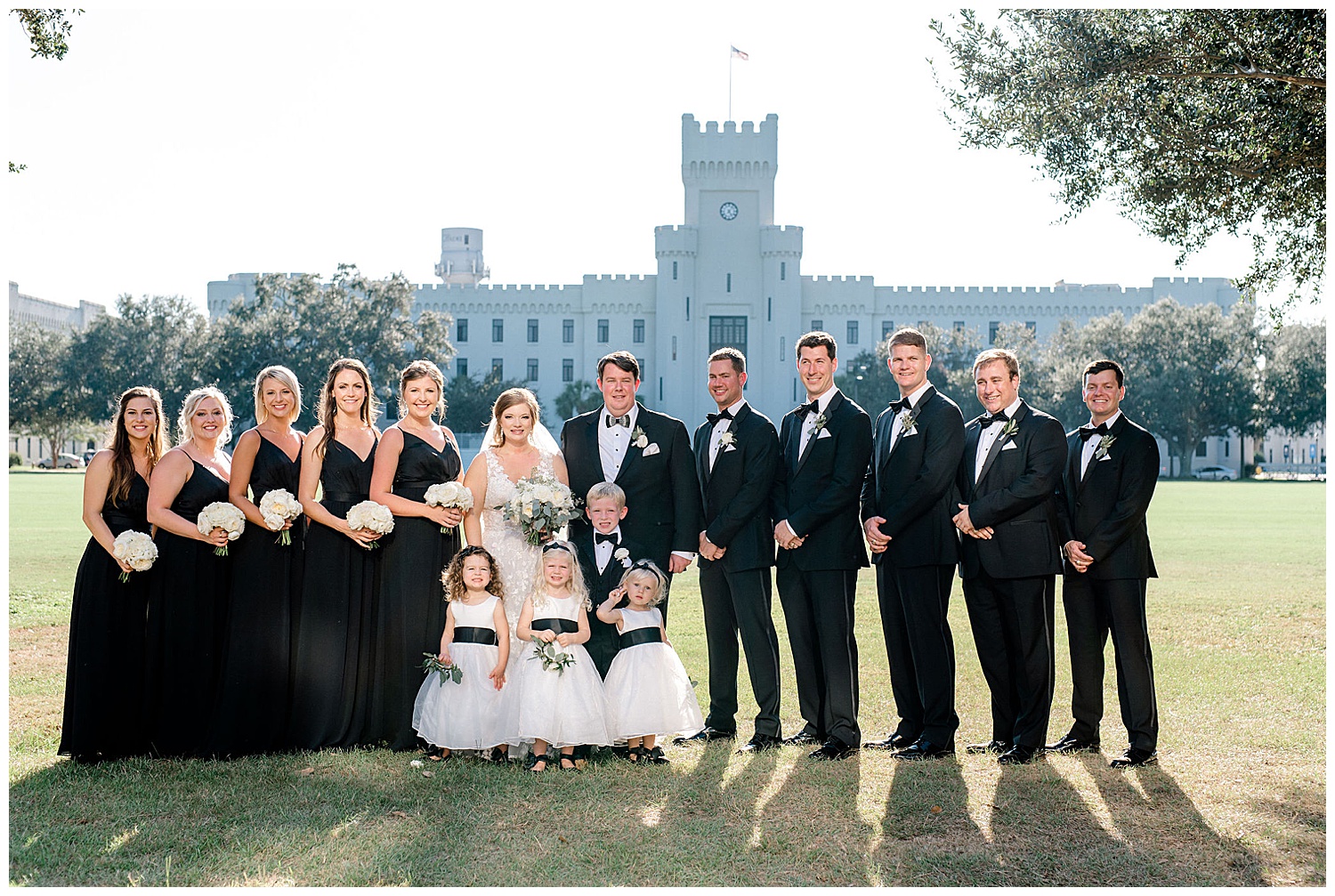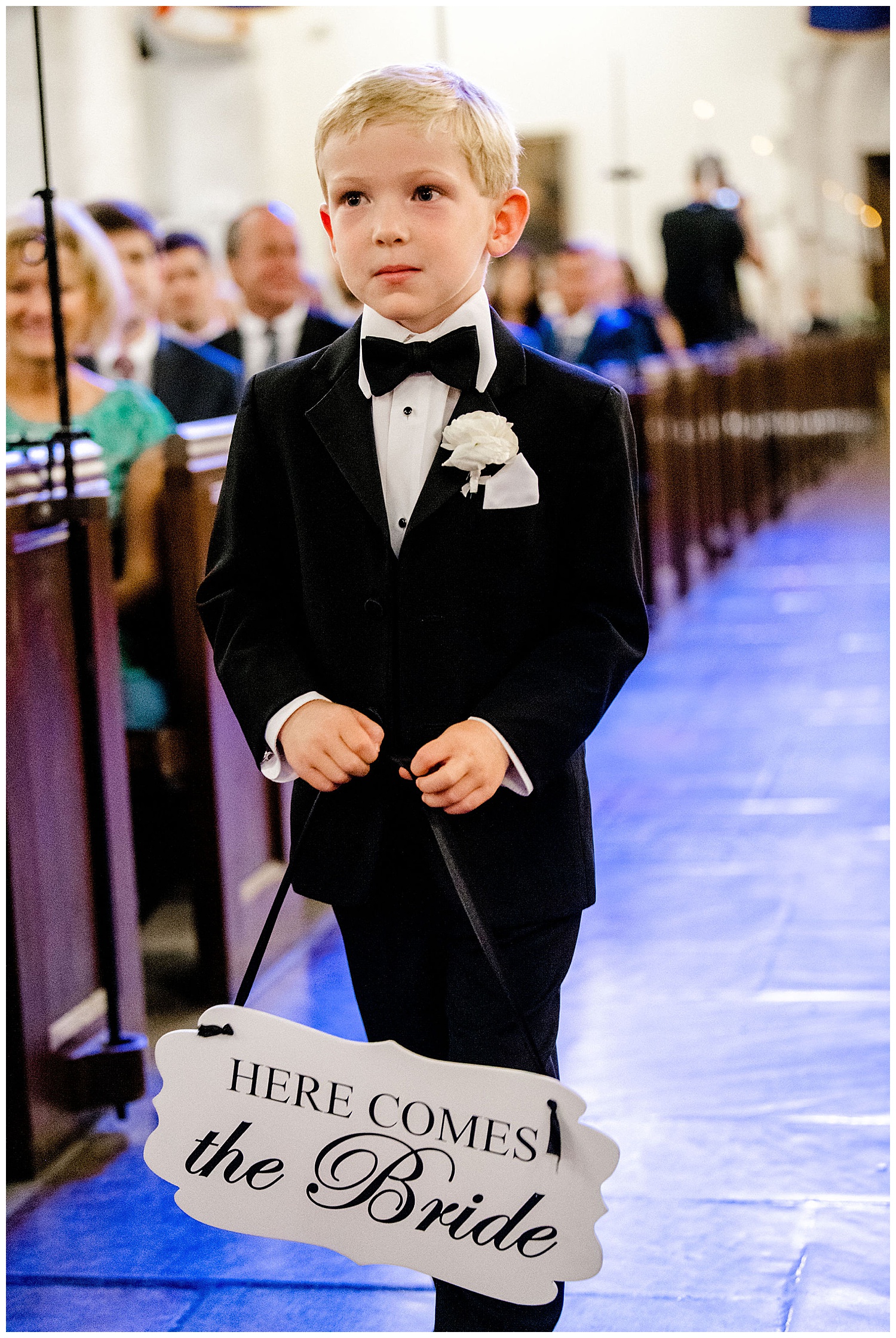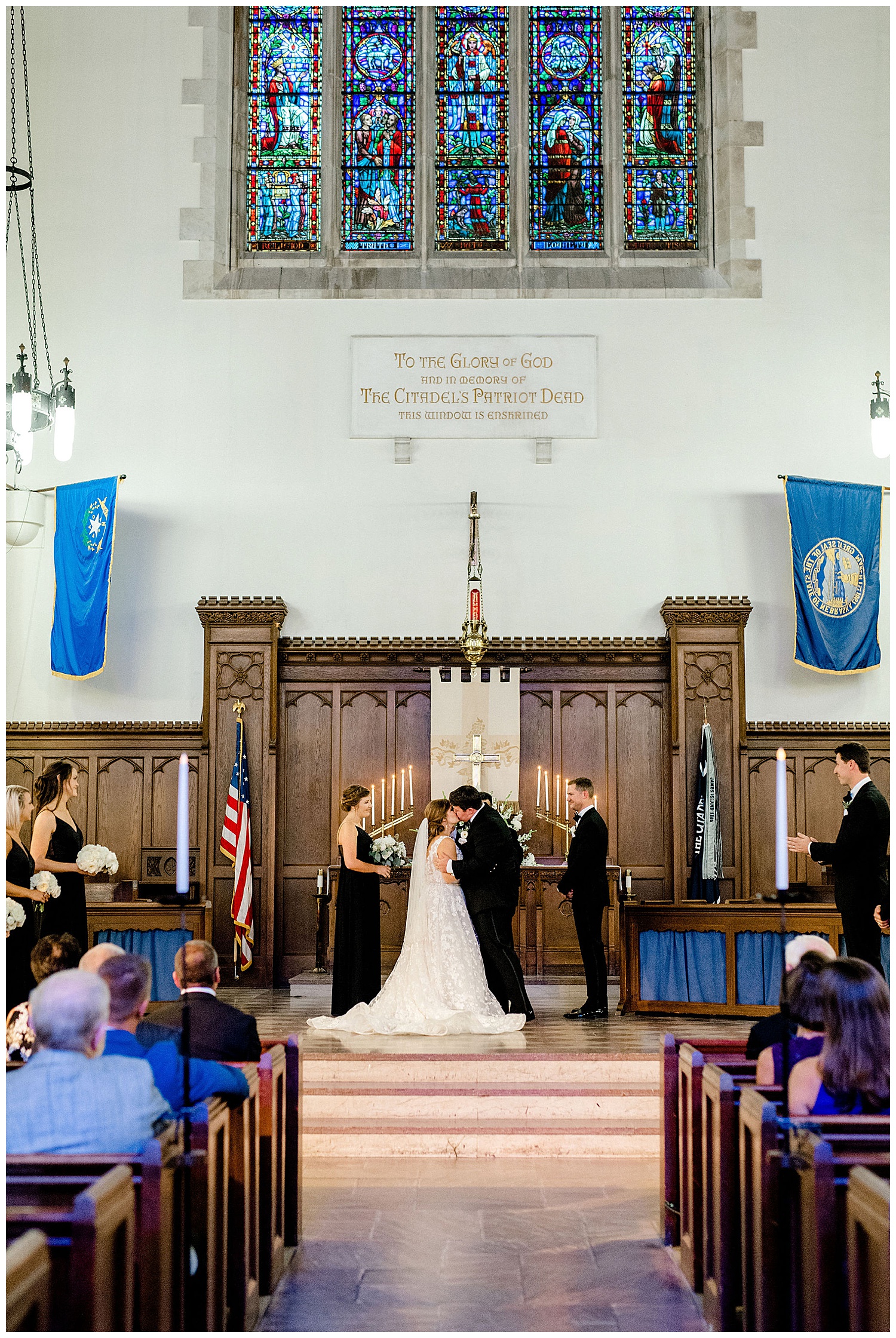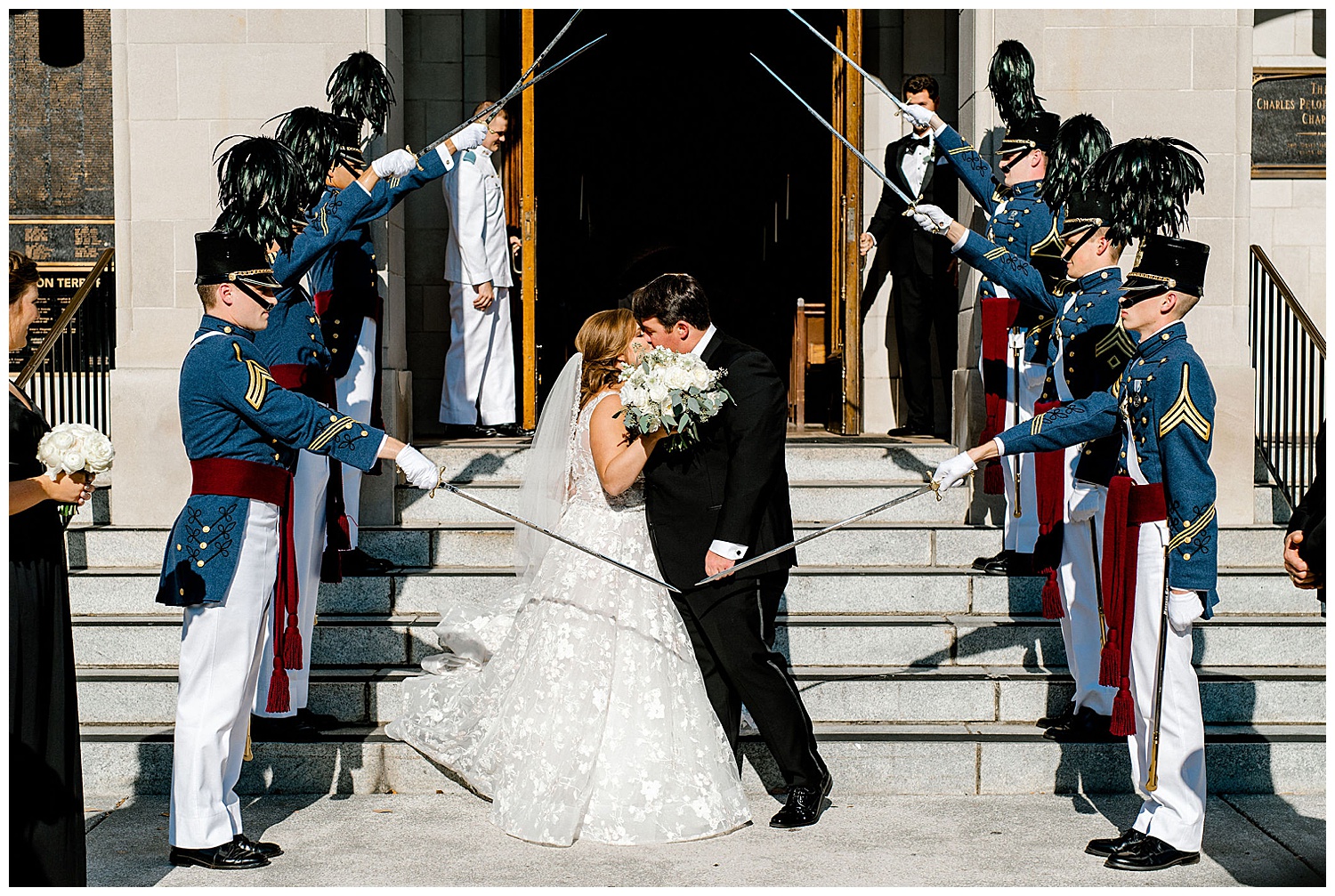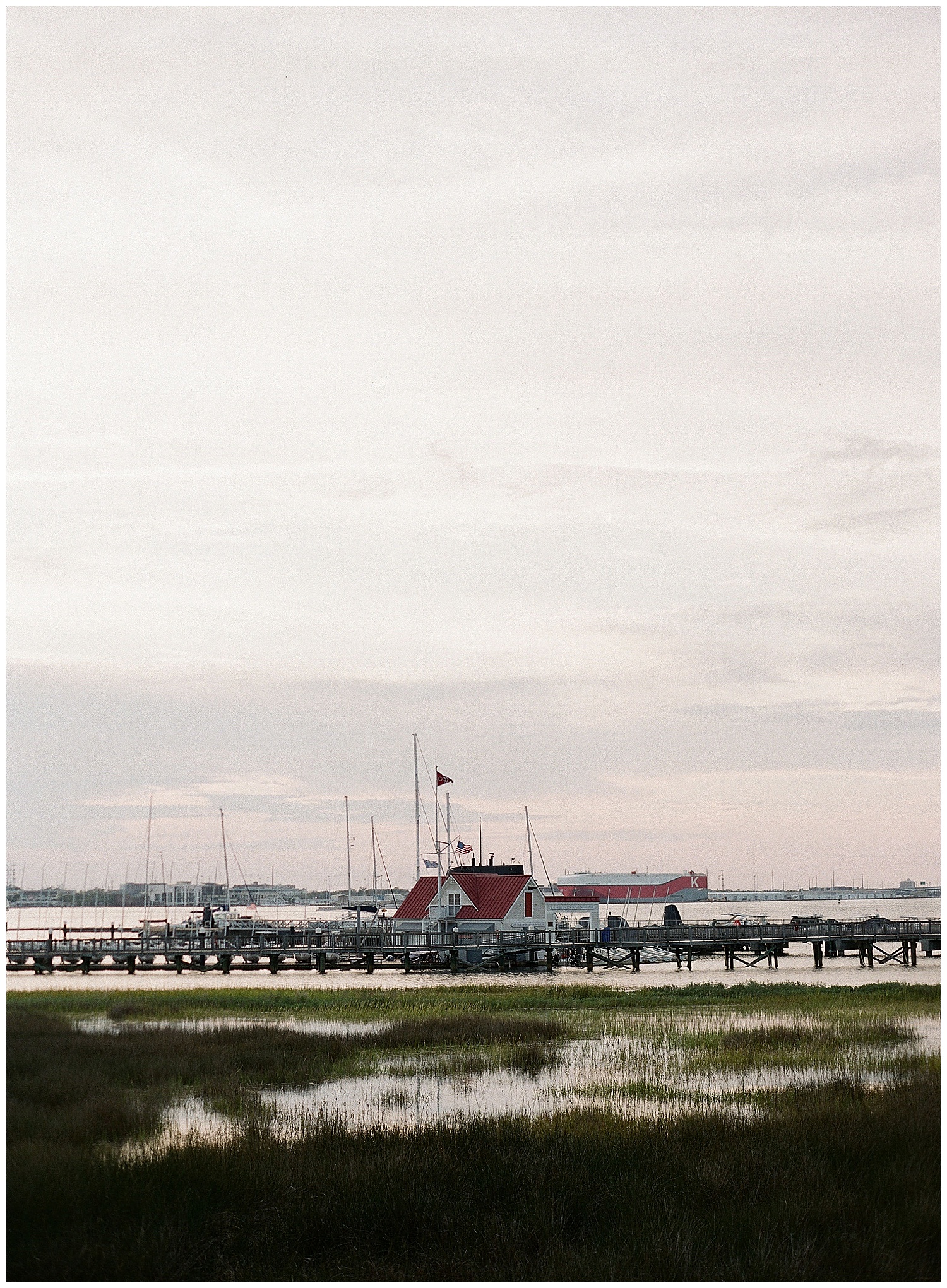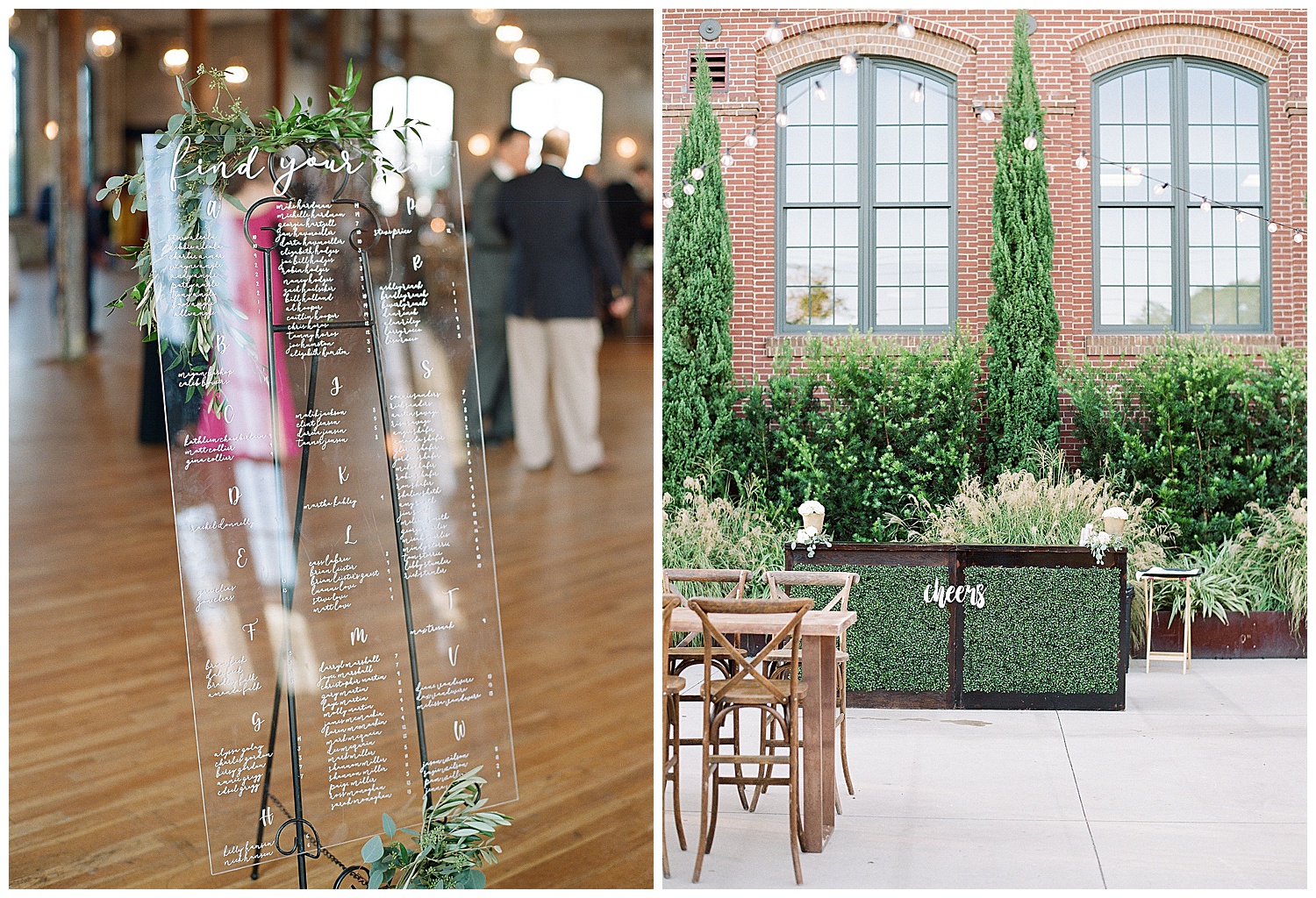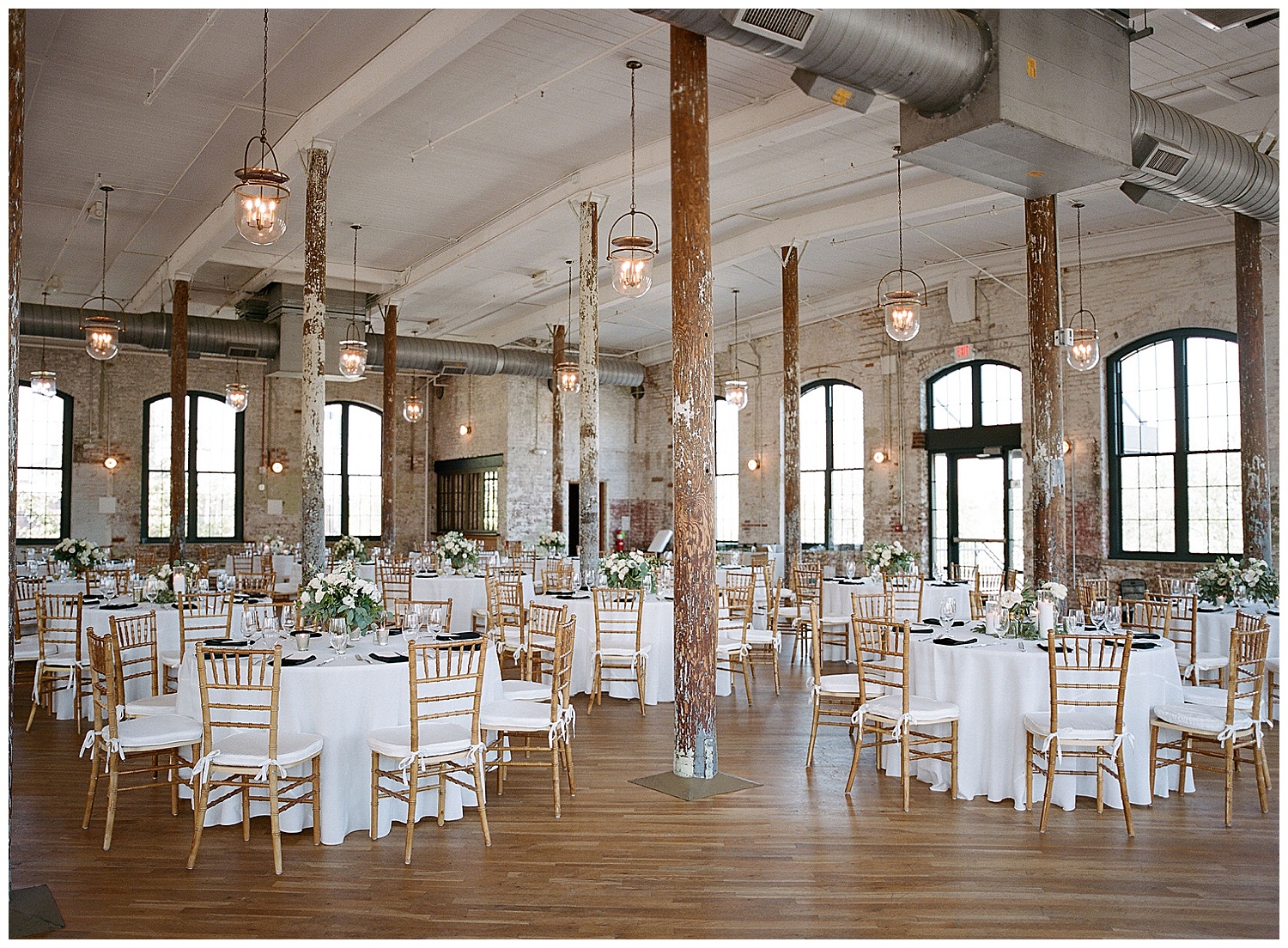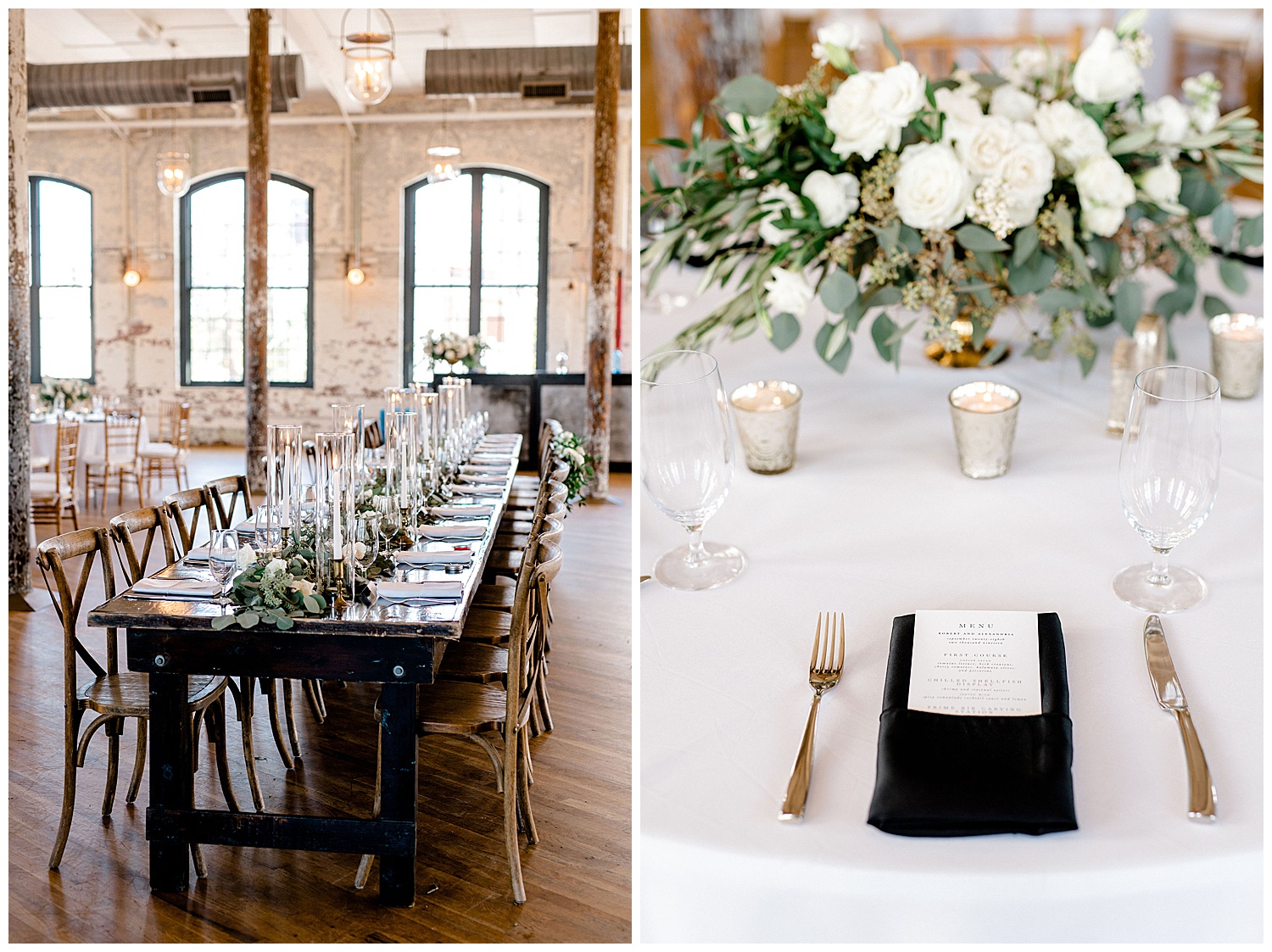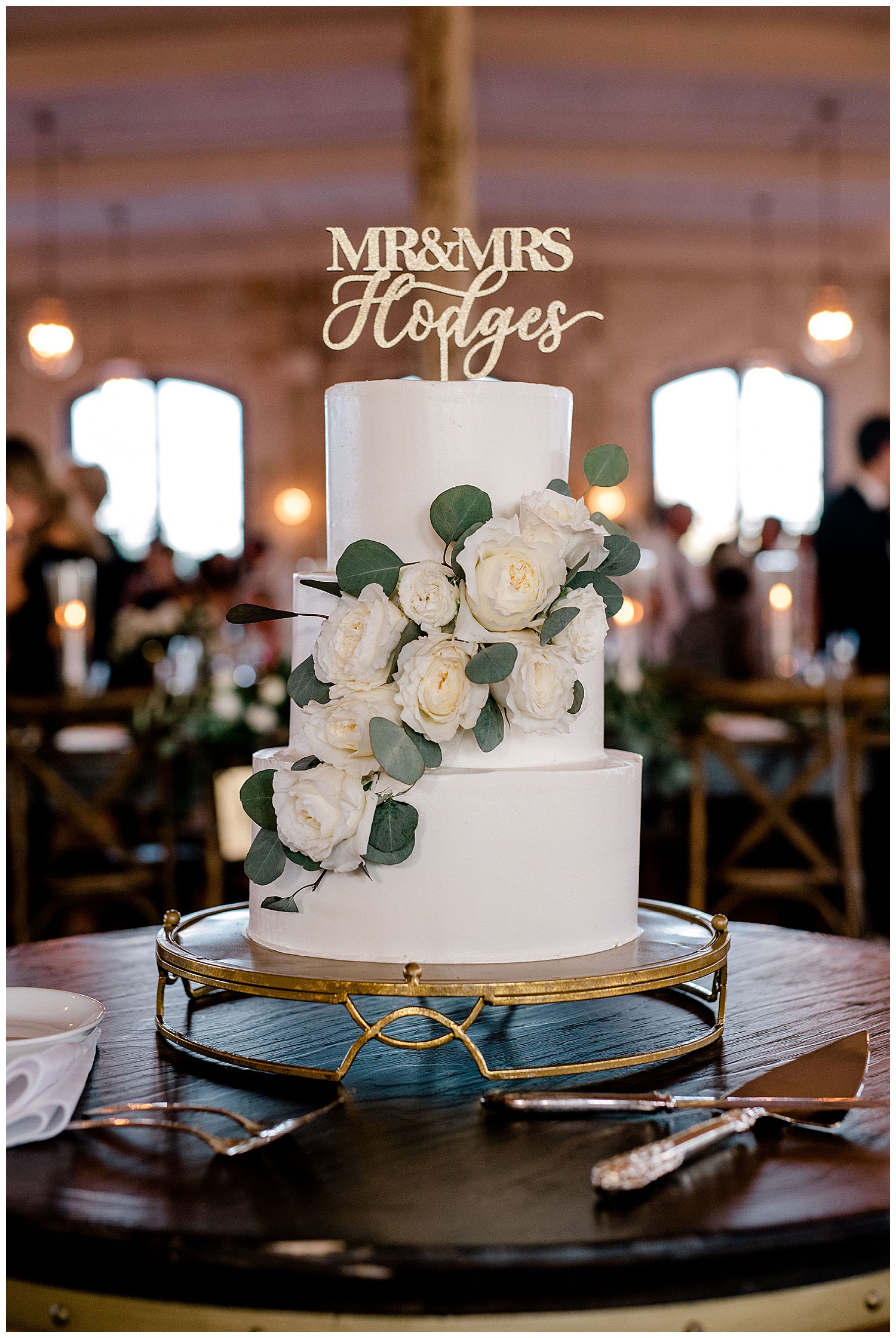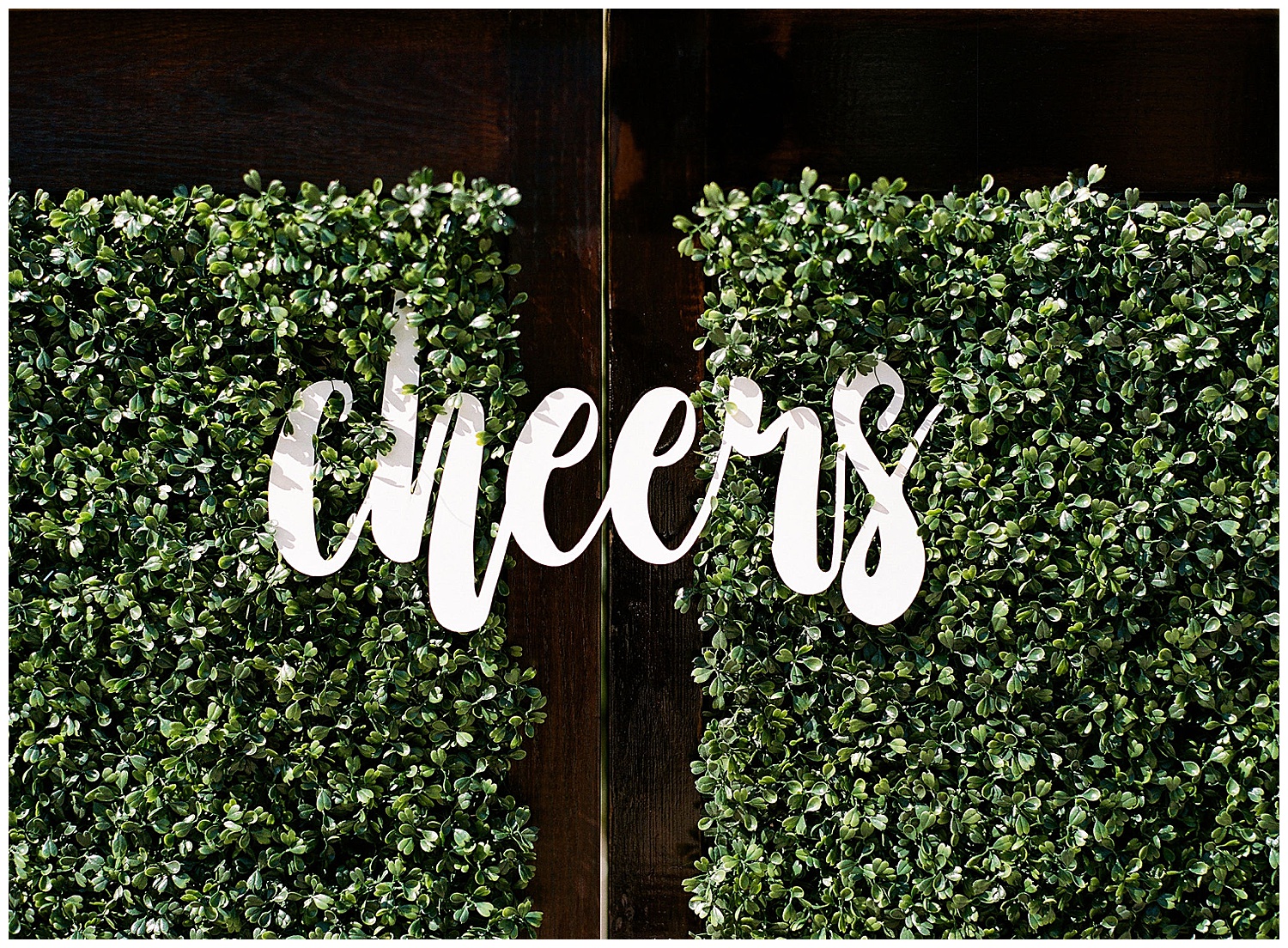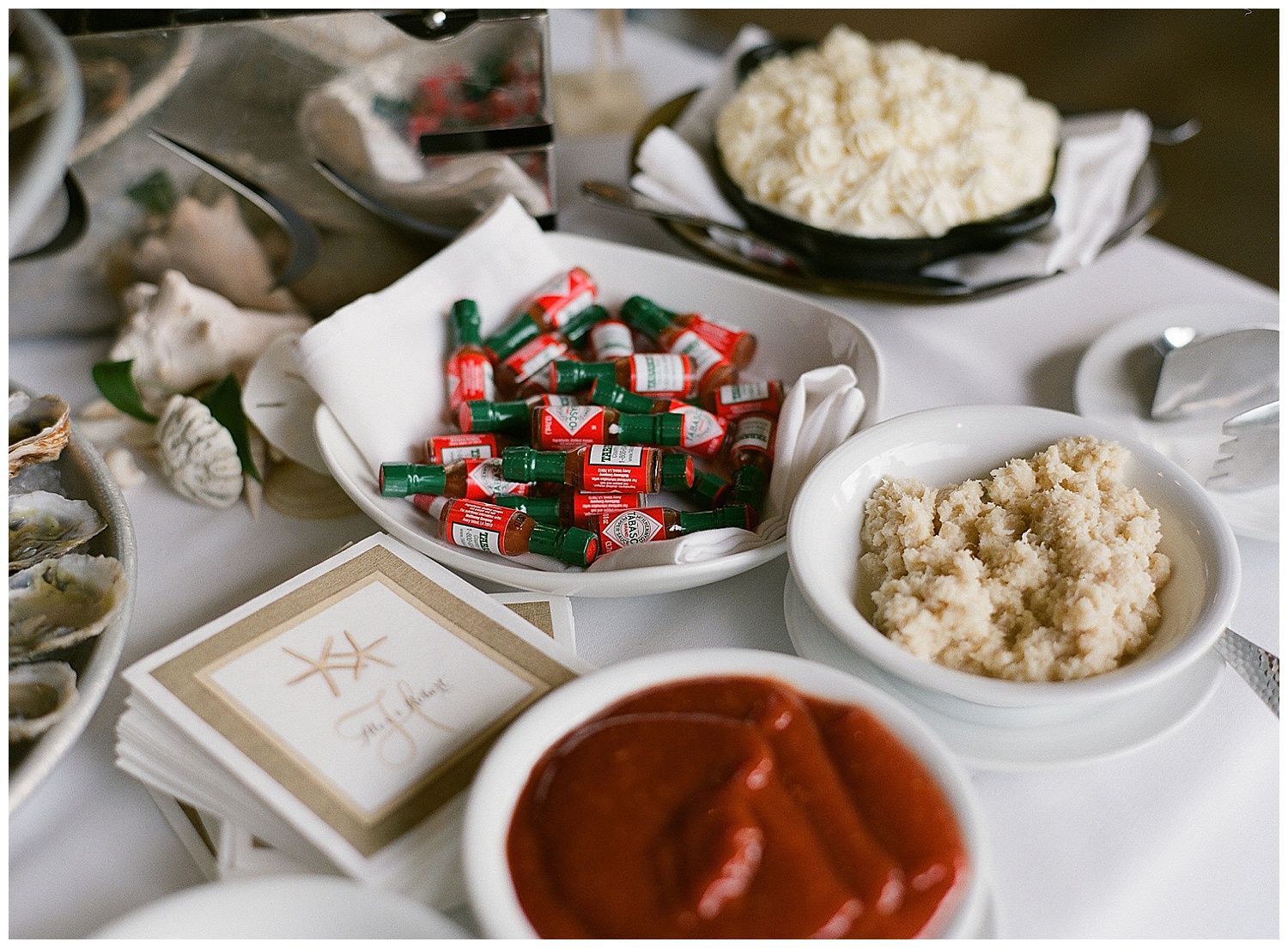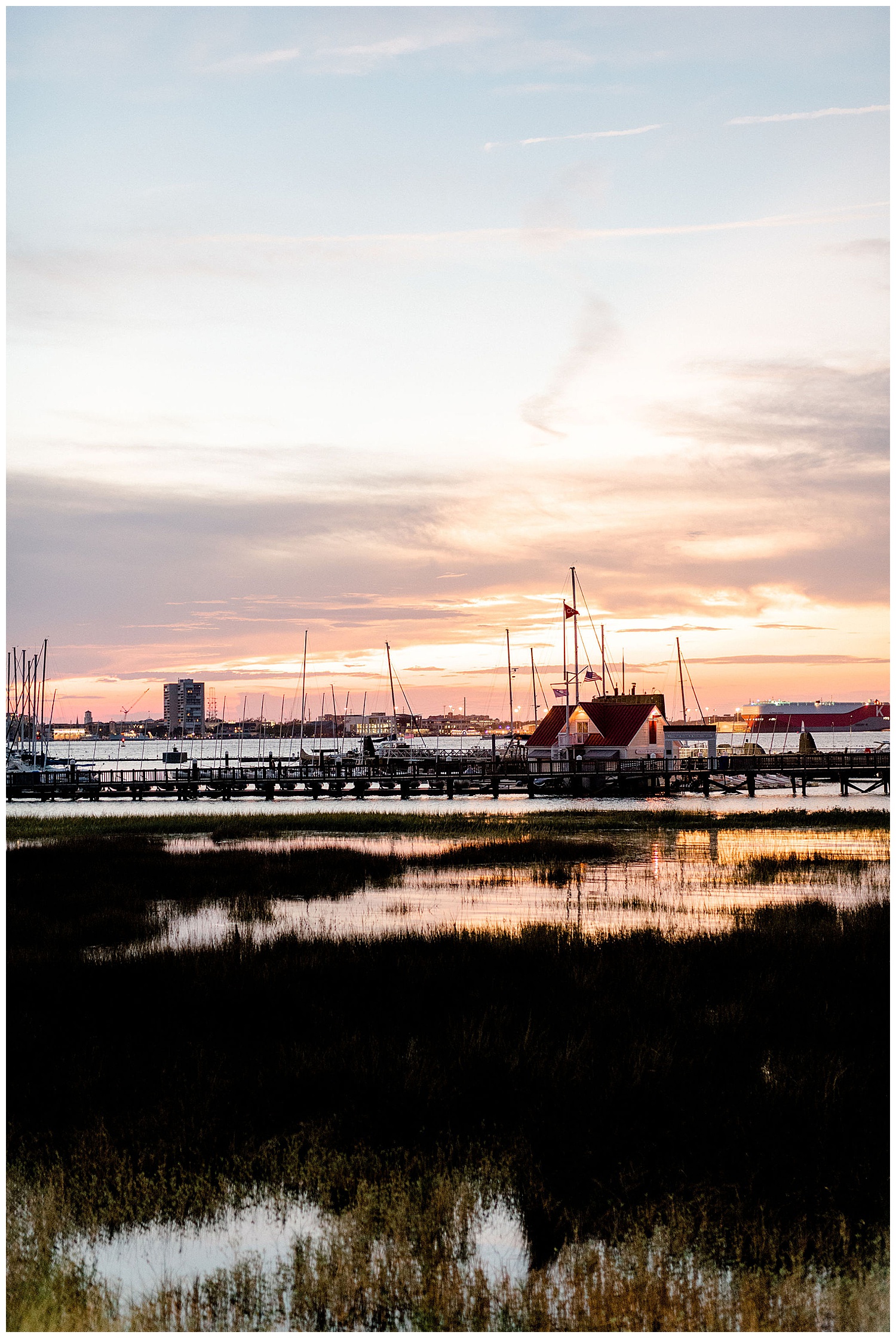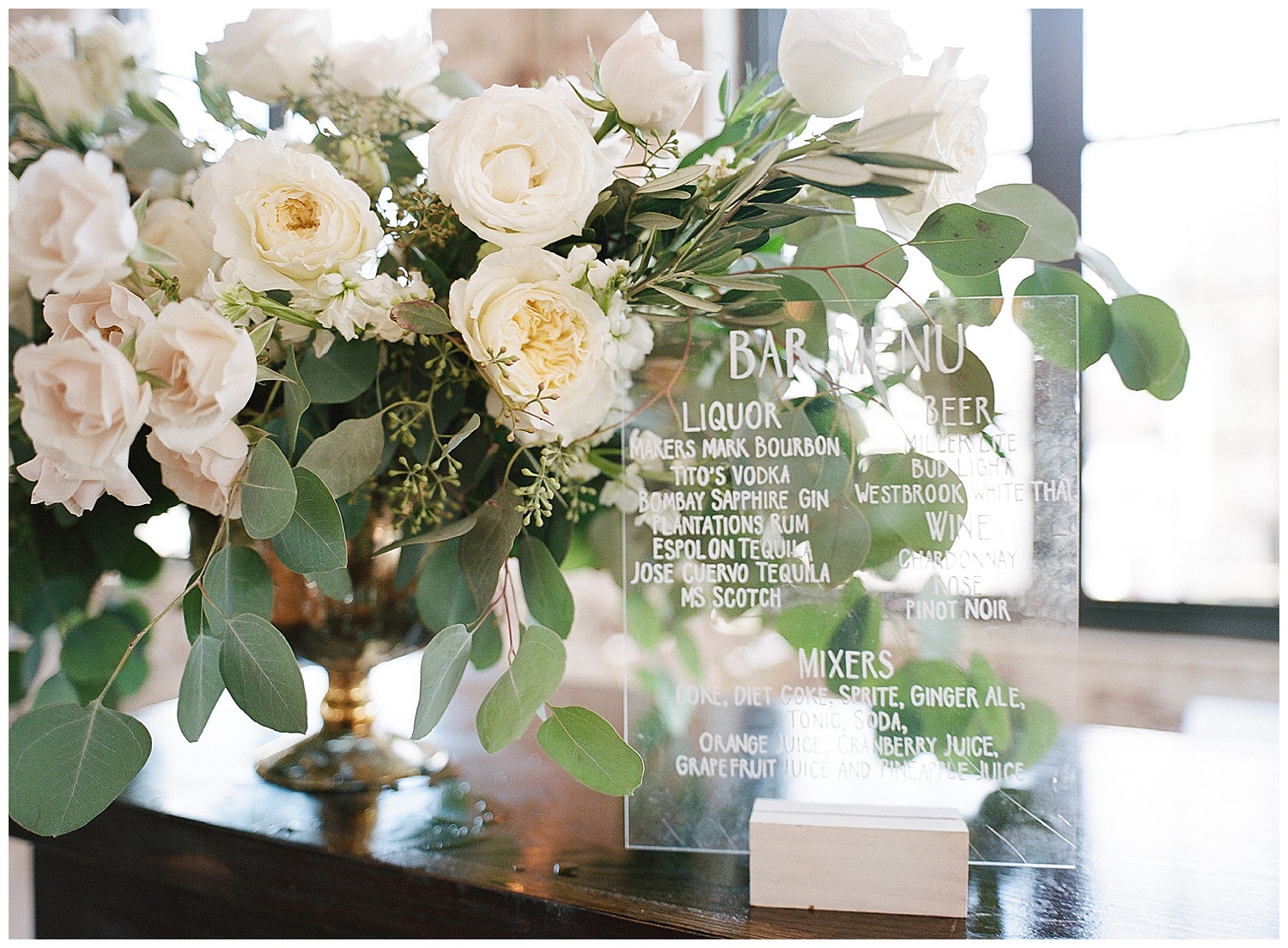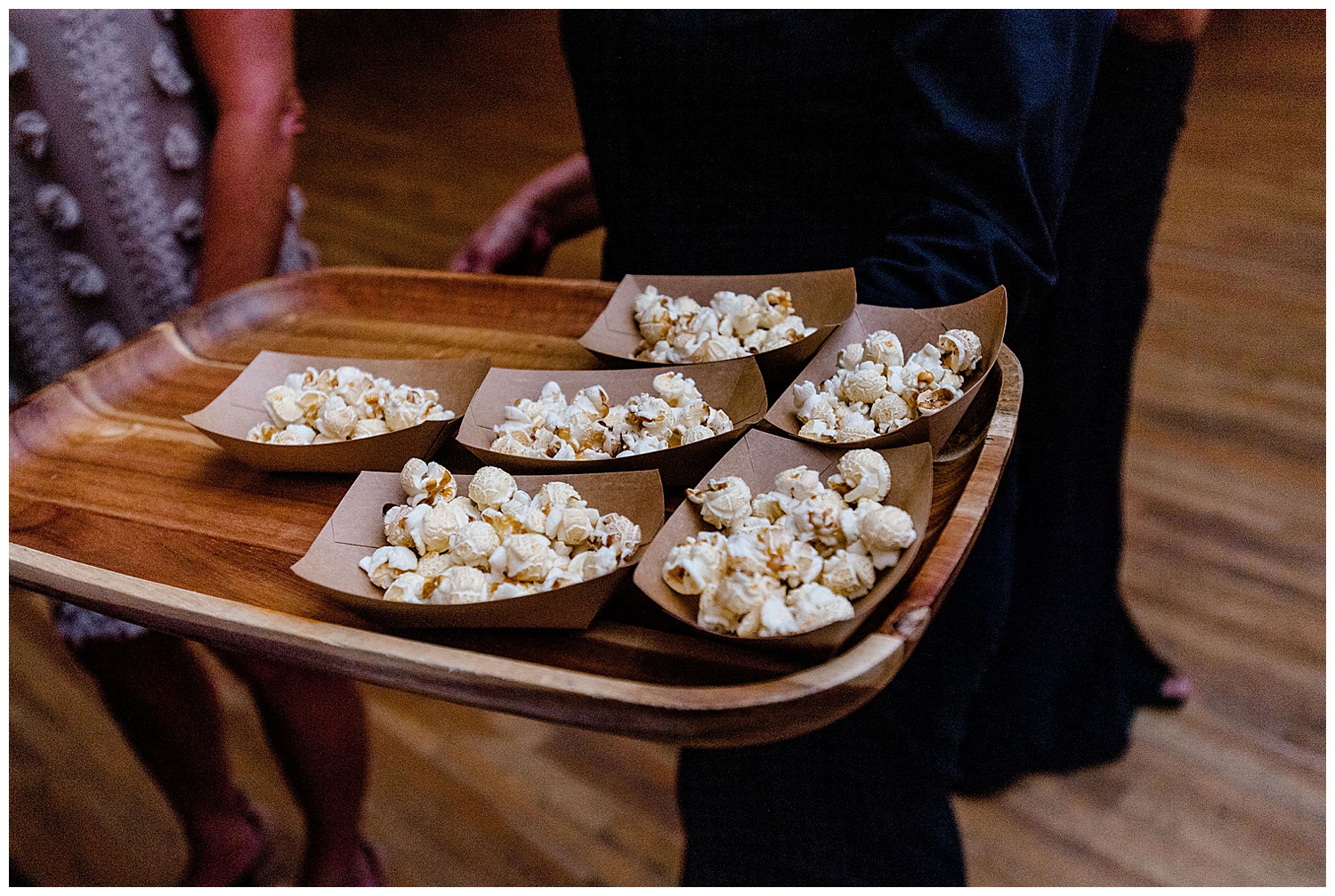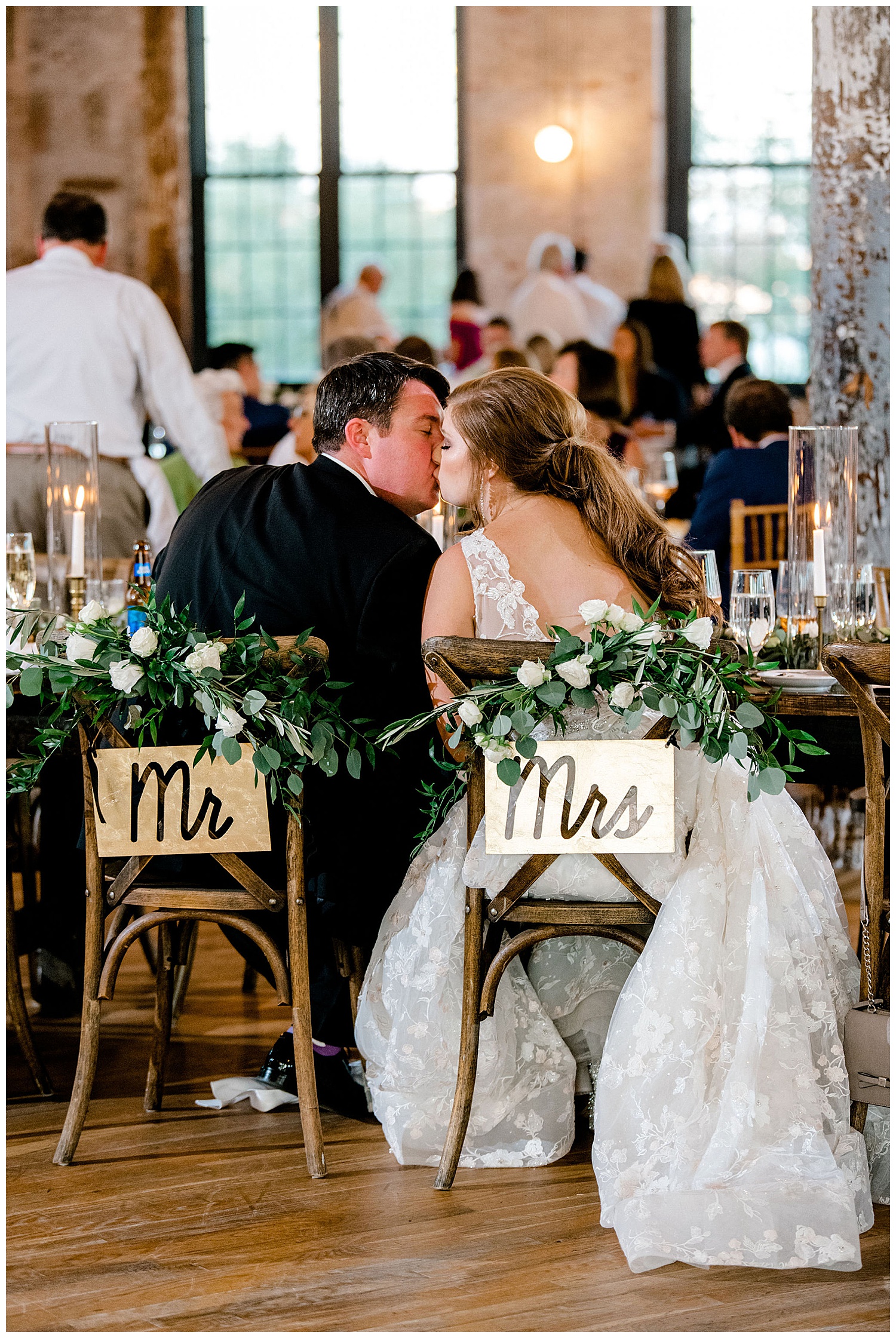 Ceremony: The Citadel | Reception: The Cedar Room | Planning: Pure Luxe Bride | Florist: We Are Petaloso | Rentals: EventWorks | Lighting/lounge: Ooh! Events | Cake Table: 428 Main |Reception Music: Darby Events | Images: Sunshower Photography | Videographer: Dock House Digital | Hair/Makeup: Ash & Co. | Specialty: Cigar Row Events | Dress Designer: Eve of Milady | Bridal Boutique: Kleinfeld | Stationery: Shine Wedding Invitations
The post Alex & Robert | The Cedar Room appeared first on The Wedding Row.