Been wondering why go the extra mile for a bridal portrait shoot? While the tradition began in Southern Europe, at a time when affluent families would hire an artist to paint the picture, we've come a long way since.
The portraits are generally either displayed at the wedding reception or given as gifts to the parents or spouse. But if you happen to be the bride, the portrait session is an opportunity to conduct a trial run of your look ahead of time. It's also a chance to get comfy with your wedding photographer in a stress-free environment.
Time to Rethink Tradition
While most bridal portraits are posed formal images, wedding stylist Haley White is all about challenging that tradition. She pulled together a team of Charleston, East Tennessee, and British wedding creatives to execute this styled bridal portrait session along Rainbow Row. In place of structured poses, model Emily Jo moves with graceful fluid movements that are natural and relaxed.
"These portraits capture the inner and outer beauty of the bride," says Haley. "Her personality shines through her movements and confidence. This was her moment to live in her gown, her shoes, her hair and makeup and revel in it, without the hustle and bustle of a wedding in the background. These images are a true expression of self love."
True that! If you end up opting for a bridal portrait session, consider it a chance to relax and express yourself. Oh, and you'll also be pampered like a model while sporting your most memorable dress ever.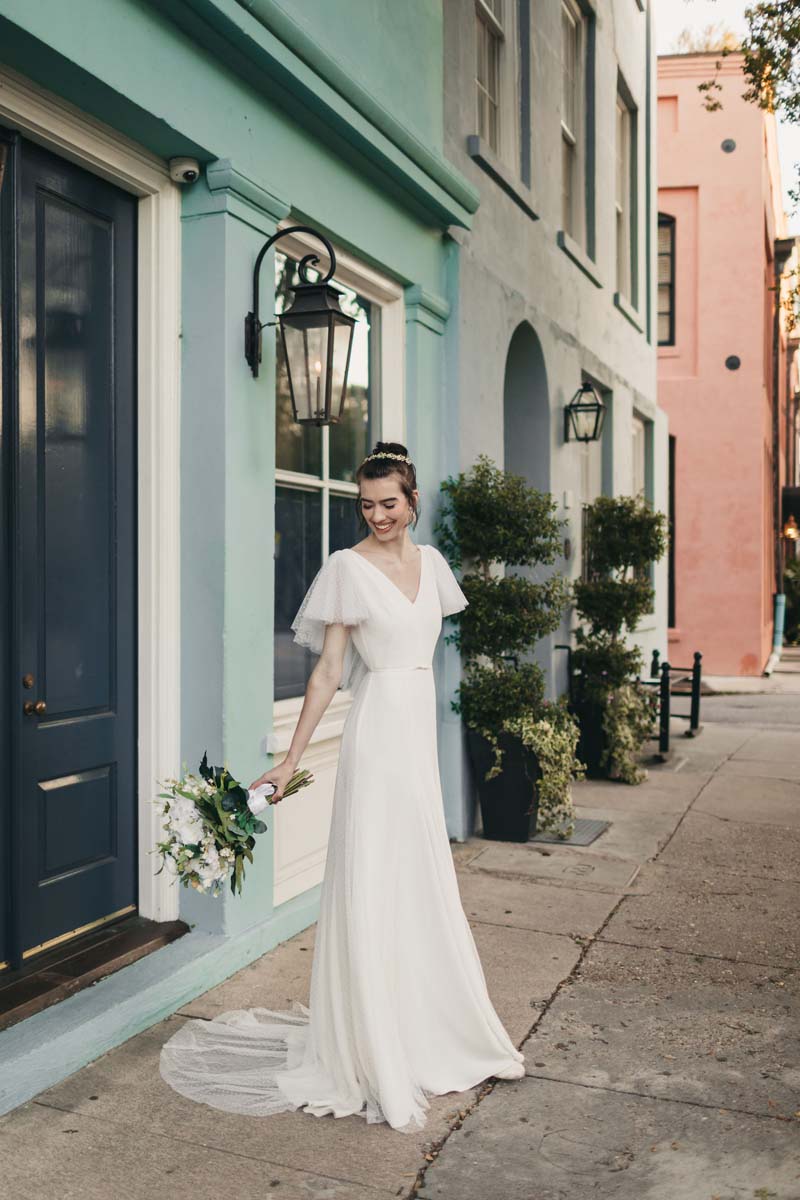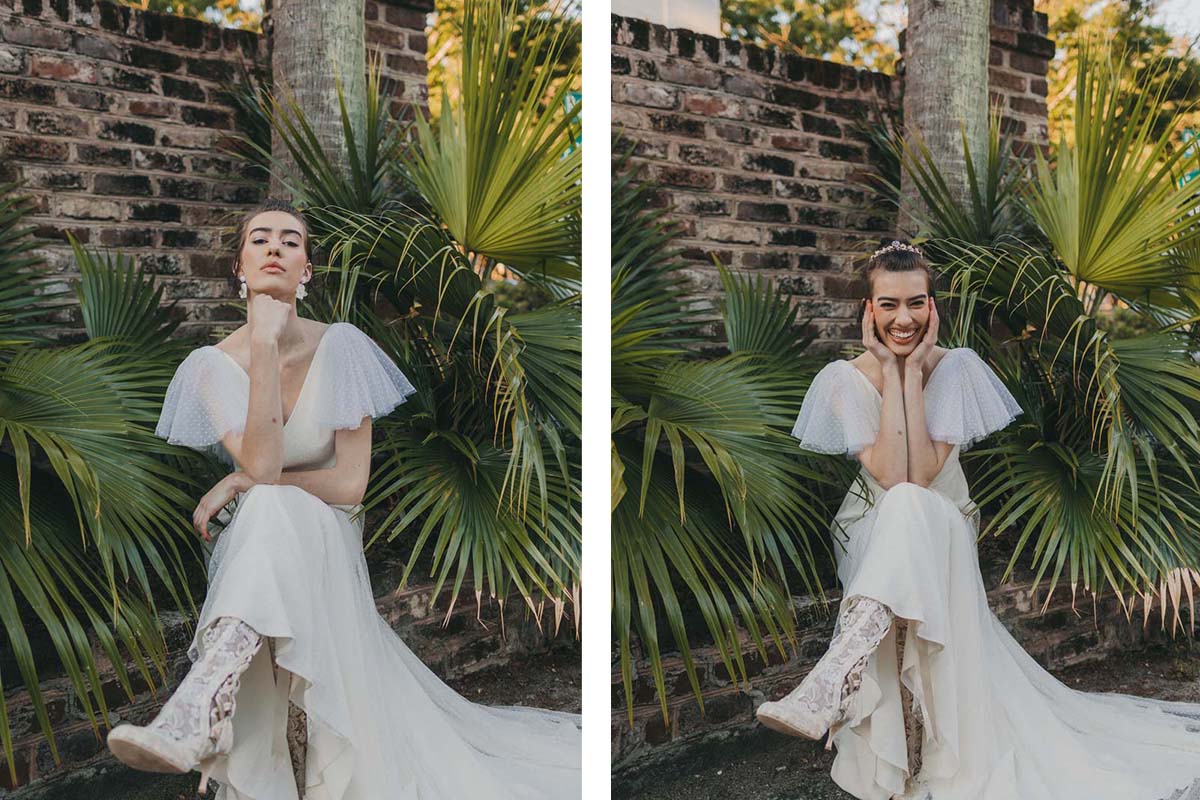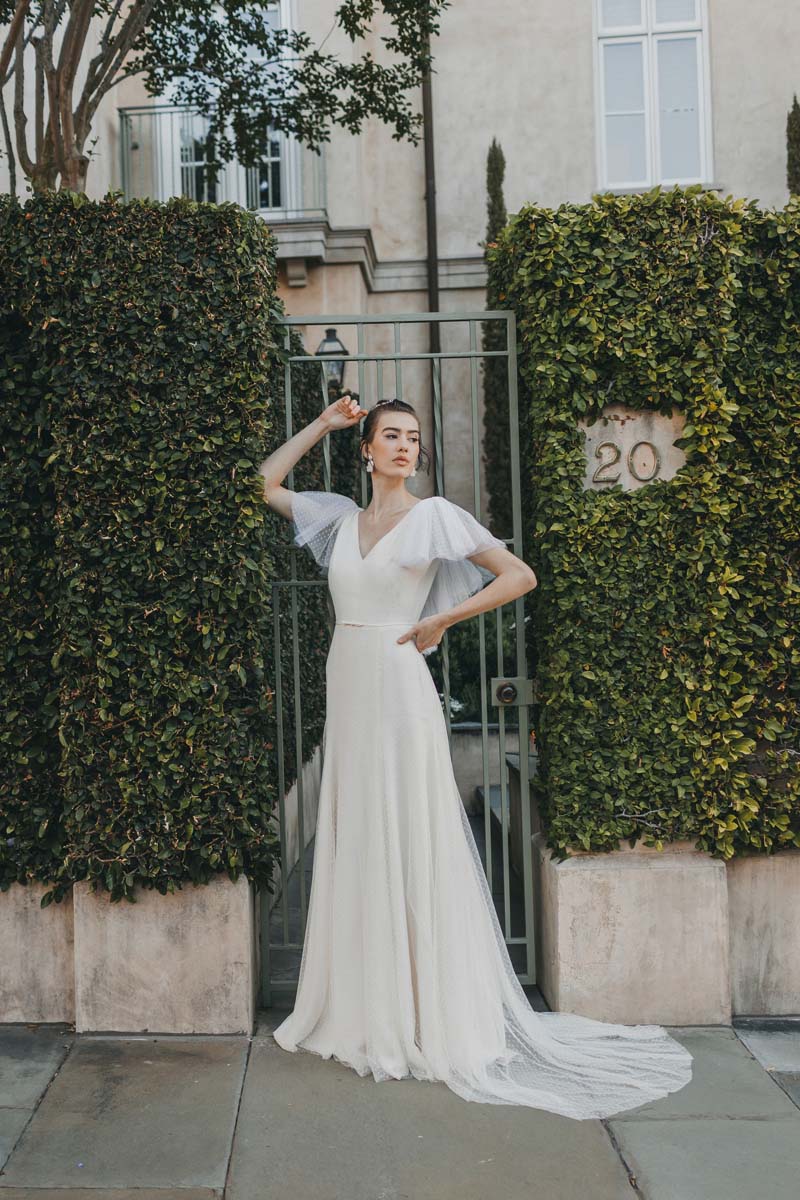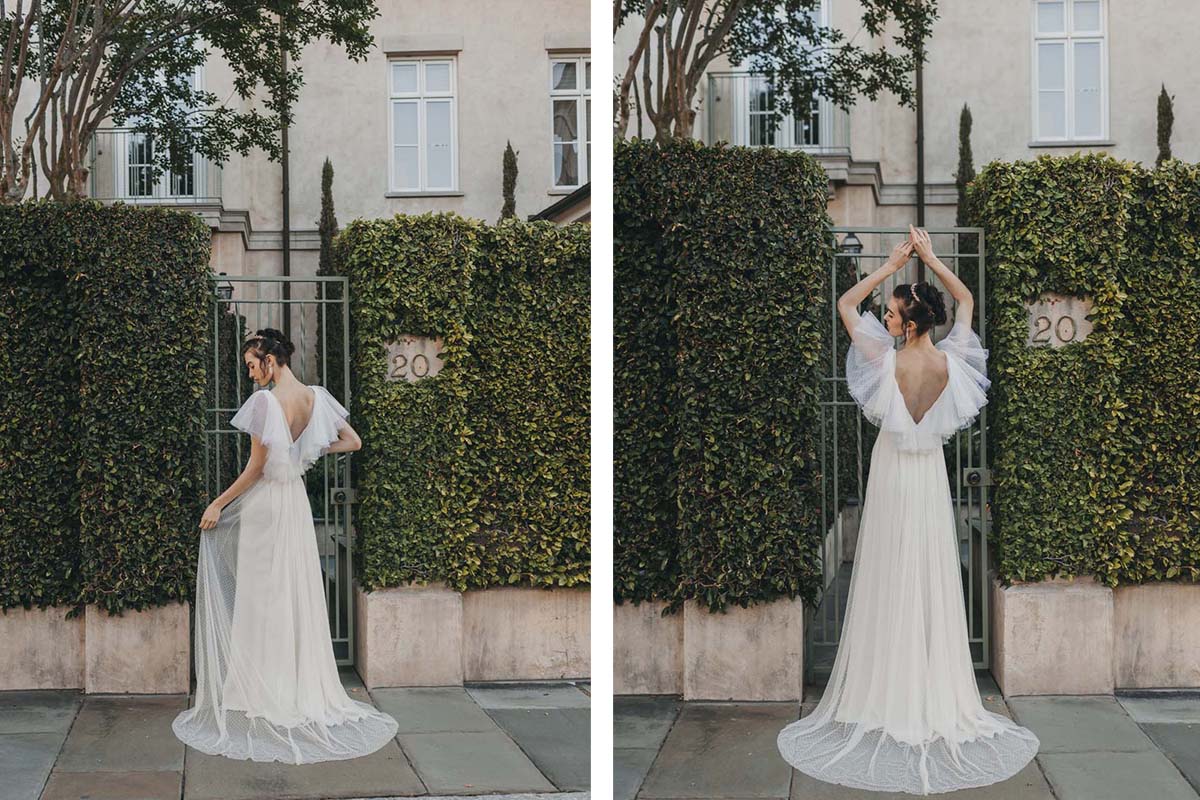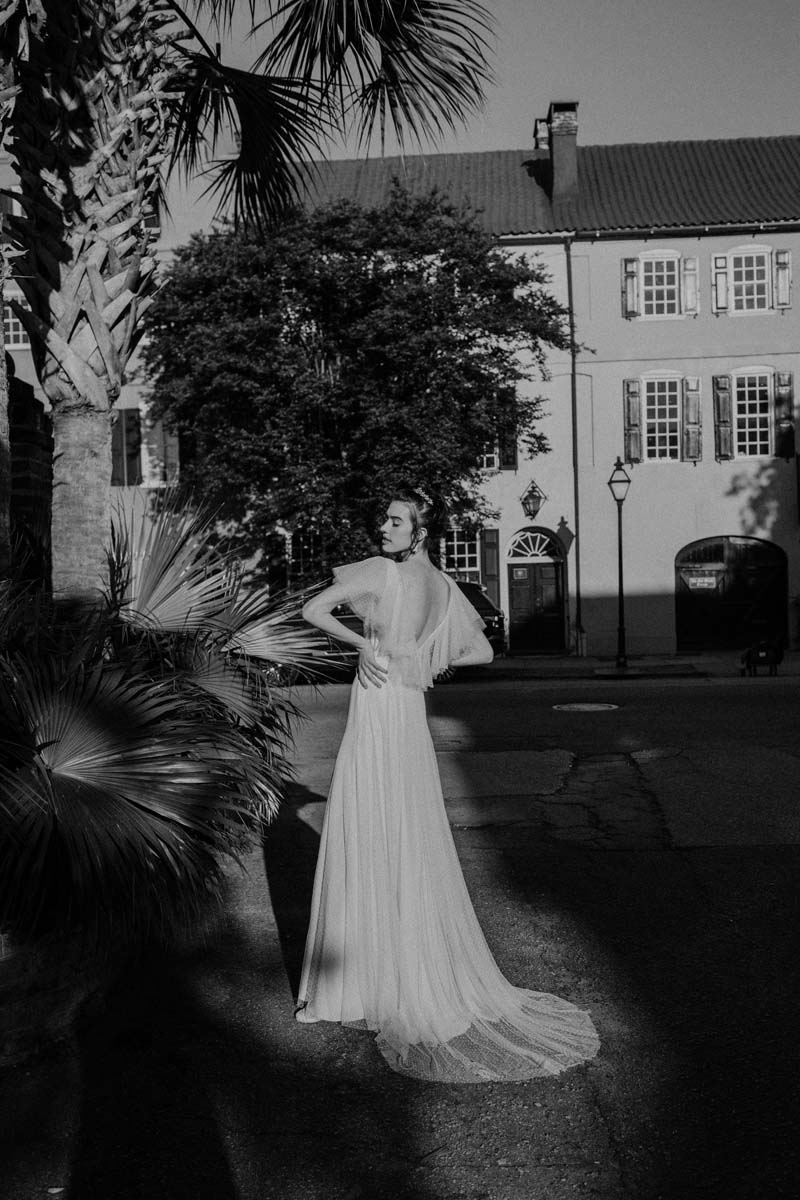 Vendors
Organizer: Haley White, Power Pony Studios HMUA and Organization
Stylist: Loraine Cook-Holcombe, Invitation Only
Images: Creative Captures Photography & Chrystal Paige Photography
Model: Emily Jo Huffard
Dress: Edith Élan Bridal
Boots: House of Elliot Lace Boots
Hair Accessories: Vintage Adornments
Earrings: Charicter LLC Jewelry
Florals: My Darling Flower
Calligraphy: Holy City Handwriting
The post Rethink the Traditional Bridal Portrait appeared first on The Wedding Row.