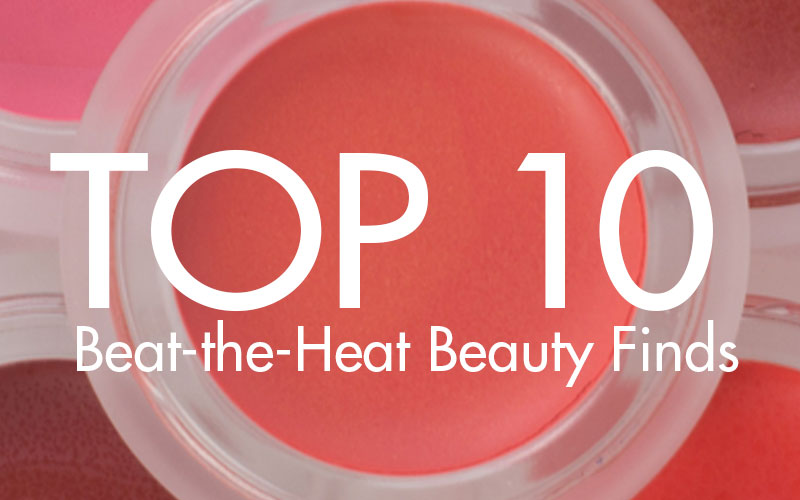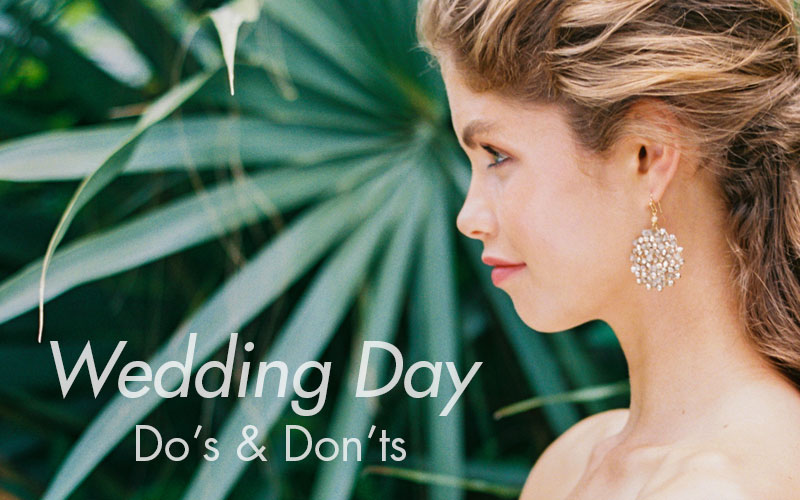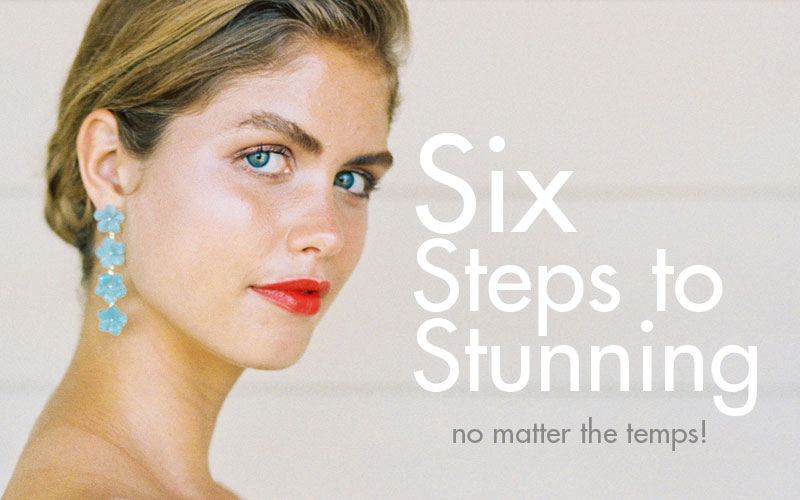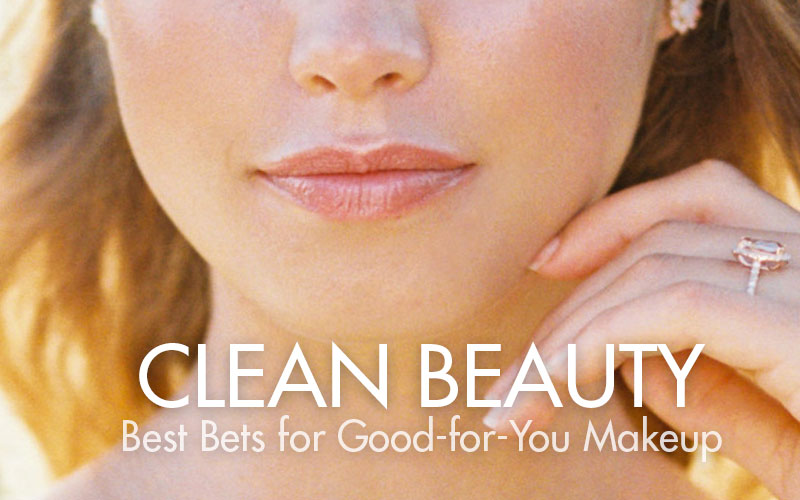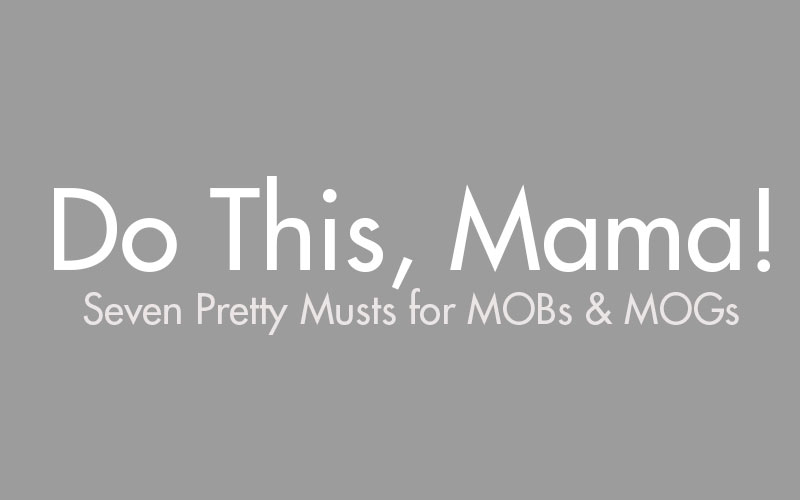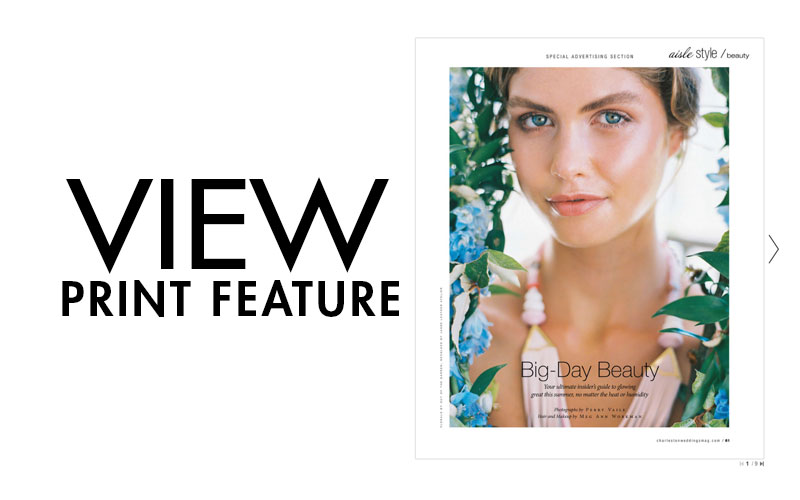 Top 10 Beat-the-Heat Beauty Finds
We asked the Lowcountry's top hair and makeup professionals what products they carry in their bag of tricks that can withstand the heat and humidity. For a gorgeous glow and polished locks, check out their top picks. Bonus? The majority of the products are Charleston brands with enthusiastic national followings.
Stock up with these tried-and-true besties and you've got your own glam squad
Six Steps to Stunning (no matter the temps!)
Get that wedding day glow any day of the week thanks to these easy ideas from bridal hair and makeup artists
In all sincerity, hair styling is an area we don't recommend DIYing. Professional hair stylist will not only coax your tresses into resilient gorgeousness, but they can also dive into their weapon arsenal and add extensions. Not just for those with thin-hair or down-'dos, extensions add fullness to any look. "For the bachelorette party, bridal shower, rehearsal dinner, and wedding day," says Ashley Riddle, "we recommend clip-in extensions. (You can snap them in for each event and then remove at the end of the night.) These temporary extensions won't break the bank—they are $150 for a bundle—and can be used multiple times." Her only caveat: "Just be sure to purchase 100 percent human hair so that you can curl them to add soft waves." Not sure of the color or type? Consult with your hairdresser.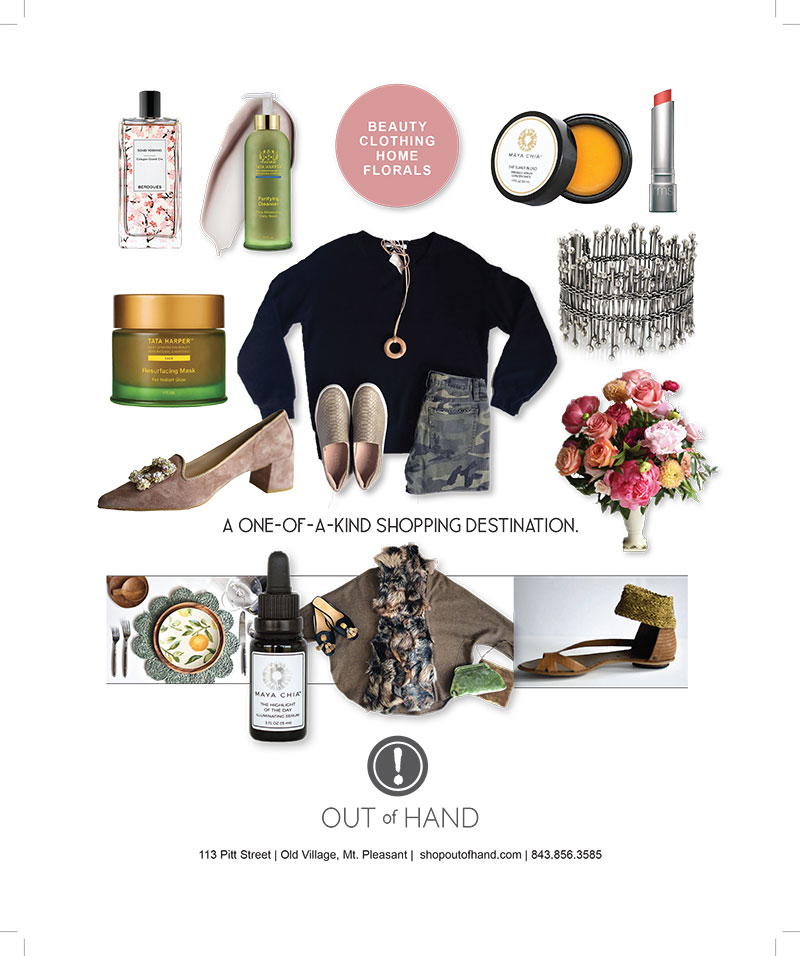 8 Absolute Beauty Do's—and Don'ts—on Your Wedding Day
Lashes, extensions, and brows—oh my! Here's what makes sense to try (and what doesn't) on the Big Day
clear


LASH ENHANCEMENT

On the Big Day? NO to extensions for the uninitiated; yes to fillers (not a full new set, though) if you're a veteran. A resounding "Yes!" for all? Adhesive lash strips.

check


LASH TINTING

On the Big Day? YES Yes, if you've tinted before; no if you haven't. (Allergic reactions are possible.)

clear


EYEBROW TINTING

On the Big Day? NO on the day of your wedding. But yes to a few days before the wedding. Why? Tinting brows colors your brow hairs and inevitably the skin in the brow area, too. This is just part of the process and in a few days the skin coloring will have faded.

check


HAIR EXTENSIONS

On the Big Day? YES to clip-in extensions. But glue-ins or weaves? Try these a few weeks in advance as the service is time-consuming and the feeling of both takes getting used to if you're unaccustomed to them.

check


AIRBRUSH MAKEUP

On the Big Day? YES … that is, if you don't have a lot of fine lines or large pores. Even if you've never tried it before, airbrushing on foundation is a winner for its long-lasting aspects and because an artist can use a light touch or go more dramatic.

clear


FACIALS AND FACIAL WAXING

On the Big Day? NO WAY. Waxing can leave your face (think brows, upper lip) an angry red for hours on end and you just might have an allergic reaction to a facial (even one you've been fine with before). Instead, try either of these in the week before your wedding.

check


MANI-PEDI

On the Big Day? OF COURSE! It's practically a pregame ritual to gather your gals and get your nails did. The day before your wedding is usually the best, timing-wise, but if you can dry your nails before you need to dress, there's no reason you can't try these the day-of, especially if you go with quick-dry polishes,

check


HAIRCUT & COLORING

On the Big Day? YES to a minor trim day-of—if you know (and love) your stylist, but skip a new 'do the day-of for sure. Week-of coloring or highlights by a trusted stylist are fine, too, but skip such an involved process on your wedding day.
Is there such a thing as good-for-you makeup? Yep!
You're on the clean wagon, right? We're talking about using beauty products that are free of harmful chemicals, synthetic preservatives, synthetic vitamins, GMO, toxins and carcinogens, but full of natural ingredients that promote skin health. Turns out, Charleston's a little bit of a Mecca for the movement. Check out this roundup of clean beauty brands, bloggers, and boutiques here in the Holy City.
What: National beauty boutique
Named for: the Celtic word for beauty, ailleacht
Known for: The national beauty and cosmetic chain, famed for their natural products, recently opened a shop on King Street.
What: Wellness blog
Named for: Its founder's commitment to clean beauty products and wellness
Know for: Clean living maven Jessica Morse shares the kind of chic advice, products, and recipe that even Vogue quotes her picks.
What: Local makeup salon, spa, and boutique
Named for: its core identity as a makeup and beauty treatment salon
Known for: Makeovers and Eminence Organics facials; carrying brands like Antonym, Ecobrow, Eminence Organics, Maya Chia, RMS Beauty, and more
What: Cosmetic and skincare brand
Named for: Chia oil, the "super" ingredient in all the products
Top products: The Highlight of the Day Illuminating Face Serum, The Eye Achiever Multi-Correctional Serum, The Super Couple Ultra Luxe Face Oil Serum
What: Local makeup boutique and makeup artist services
Named for: Its parent company Out of Hand (OOH)
Known for: iIs makeup artist makeovers for brides and others and offering brands like Jane Iredale, Ilia, Indie Lee, Maya Chia, RMS Beauty, Sapelo, Supergoop, and more
What: Cosmetic and skincare brand
Named for: Acclaimed international makeup artist and founder Rose-Marie Swift
Top products: Lip2Cheek pots, 'Un'-Cover-Up concealer, Luminizer creams, Eye Polish creams
What: Local boutique and makeup emporium
Named for: Wildcraft [wīldkraft]: verb. to ethically and responsibly gather herbs, plants, and fungi from the wild.
Known for: Wellness and beauty workshops (think facial cupping and gua sha tutorials) and a well-curated collection of goods and products from the Lowcountry and beyond
Check out our top 10 products for a dewy look
here.
7 Beauty Musts for Mothers of the Bride (or Groom!)
Show off that gorgeous self of yours with these do's and don'ts
Whether you're walking down the aisle this summer as a Mother of the Bride, Mother of the Groom, or even as a mature bride yourself, the tips, tricks, and arsenal of product options have have to put your best face forward never been better. Here's what Charleston pros recommend to look your best, no matter how many happy tears come your way on the wedding weekend.
DO Use a facial serum under your moisturizer. It nourishes and hydrates the skin in the most efficient, healthy way possible. Consider it a fountain of youth boost.
DON'T Get an airbrush foundation treatment. It tends to settle into wrinkles and pores.
DO Use a pore-filler and primer before applying makeup. Primers and pore-fillers diminish the look of large pores and prevents makeup from settling into fine lines.
DO Gently buff on cream and liquid foundations.
DON'T Brush on powder concealer, blush, or eye shadow. Powders can crease, amplify lines, and are not as long-lasting as stains and creams. The exception? Translucent setting powders.
DO Avoid excessive shimmer or glitter. Sparkles have a way of settling into lines.
DO Choose a waterproof mascara. Our bets are on you tearing up at some point, so go with a pick that can stand up to your emotions.
Charleston Weddings Magazine - Print Feature